Karel Martens: Printed Matter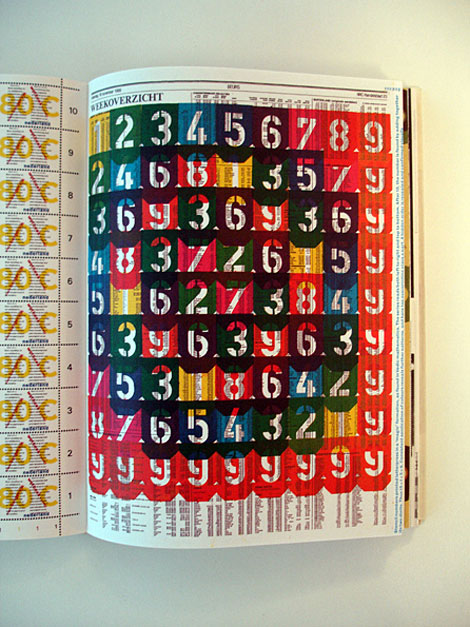 It's here! The third edition of Karel Martens: Printed Matter is now available in the U.S.
Upon publication in 1996, printed matter was labeled an instant classic in the world of design publishing. This beautifully designed visual survey of the career of Dutch graphic designer Karel Martens is a tactile distillation of Martens's unique and personal approach to design. Projects—ranging from postage stamps to books to signs on buildings—are arranged in layouts that fully explore the print process. The first edition of printed matter rapidly sold out along with a second edition published in 2001. This third and final edition includes a new interview with Martens and brings the survey of his work to 2010, marking fifty years of practice.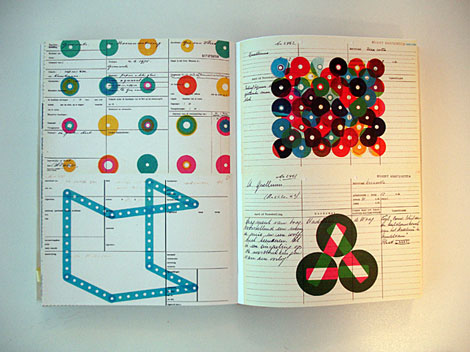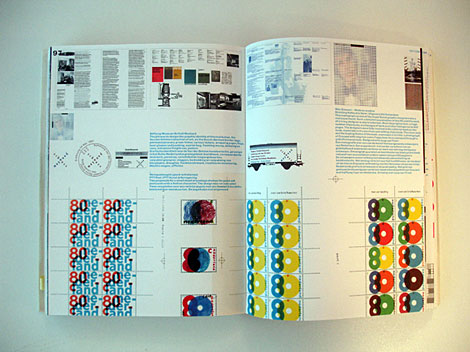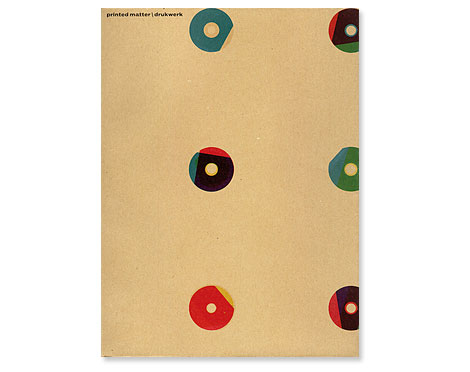 Copies are available at Amazon.
Details:
Karel Martens: Printed Matter/ Karel Martens with Jaap van Triest and Robin Kinross/ 208 pages/ Text in English/ More info is available at Hyphen Press.
The top three images are from Insect54's amazing Flickr stream. *** Note these images are from the first edition of the book.
——————–
Also worth viewing:
Mimmo Castellano: Posters and Packaging
Born Modern: The Life and Design of Alvin Lustig
Giovanni Pintori Exhibition Catalog

Not signed up for the Grain Edit RSS Feed yet? Give it a try. Its free and yummy.
——————–

Share on Facebook
TagsBooks, netherlands
01.24.11 in Found design by Dave
Share on Facebook