Recently Received
Fresh picks from our favorite publishers! Here's the latest books to hit our shelves.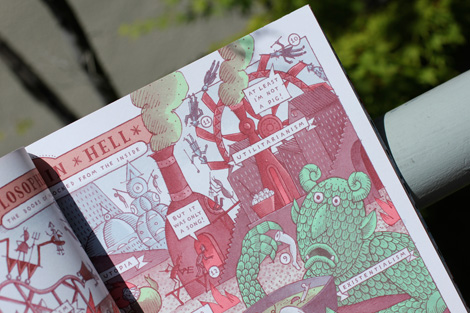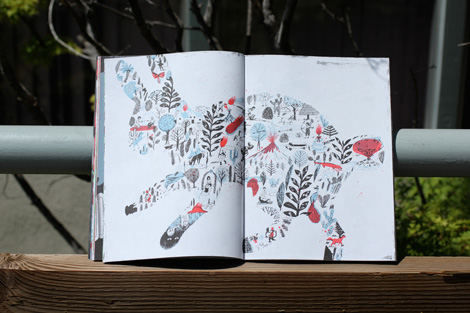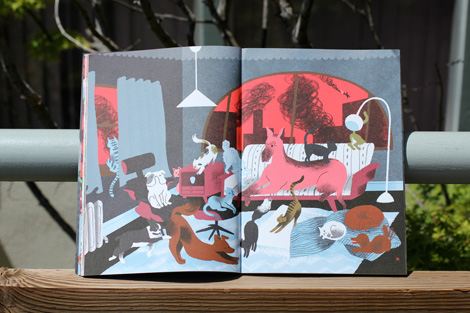 Nobrow 8: Hysteria
Published by Nobrow
128 pages / 12.1″x8.6″
Forty-five artists have risen above (or maybe plunged even deeper into) their hysterical minds to produce double page illustrations or four-page-long comics. Jim Rugg, Emmanuelle Walker, Sam Bosma, Marta Monteiro, David Lucas, Kenard Pak, Bob Flynn, Keith Negley, Carmen Segovia, Gwendal Le Bec, Robin Davey, Andrea Kalfas, William Grill, Luke Pearson, Dustin Harbin, José Domingo, Matteo Farinella and Dilraj Mann are just some of the illustrious names who have let their hysterical drawings loose on Nobrow 8's pages.
Just like Nobrow 6 and Nobrow 7, Nobrow 8 is in actual fact two magazines rolled into one and sealed with a double cover.
Pre-order a copy at Amazon or buy directly from Nobrow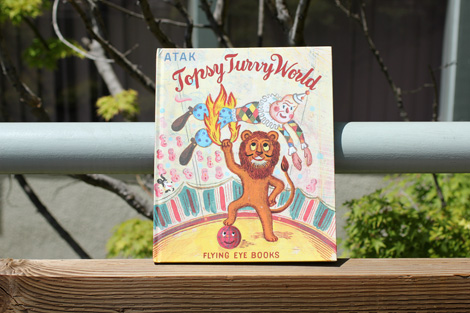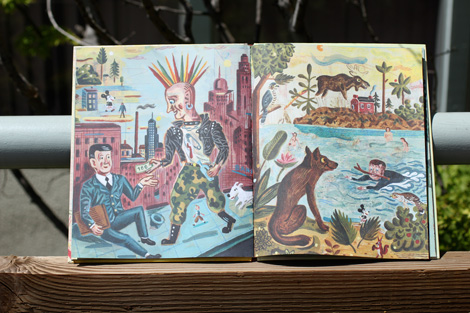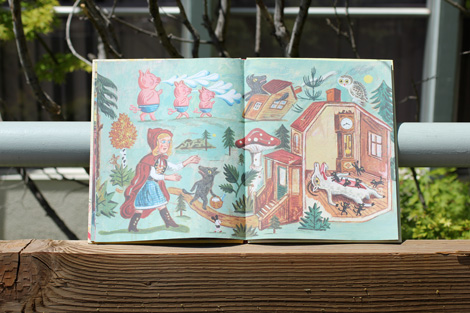 Topsy Turvy World by Atak
Published by Flying Eye Books
30 pages / 11.6″ x 9.6″
A fantastical illustrated book where mice chase cats, penguins live in the jungle, cars fly and aeroplanes float!
It's a time-honoured children's game – catching out the grown-ups when they're telling lies. Atak's just given it a new twist, using lots of classic tall tales, and adding a few new ones as well. By seeing what's obviously wrong, kids will learn what's really right.
Pre-order a copy at Amazon or buy directly from Flying Eye Books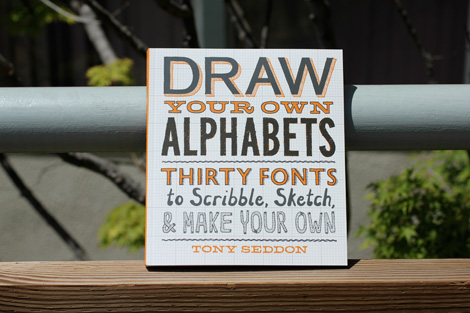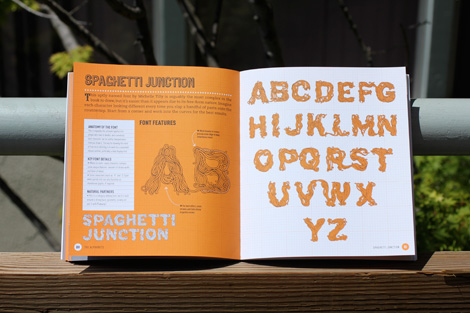 Draw Your Own Alphabets: Thirty Fonts to Scribble, Sketch, and Make Your Own
By Tony Seddon / Published by Princeton Architectural Press
160 pages / 10″ x 7.5″
Draw Your Own Alphabets is a fun, hands-on workbook that teaches how to create funky hand-lettered fonts sure to jump off the page, poster, or screen. Presenting thirty complete alphabets, custom-drawn in a variety of styles by various young designers and illustrators, this do-it-yourself guide demonstrates how to adapt the letters and make them your own.
Pick up  copy at Amazon, PA Press or your local book shop.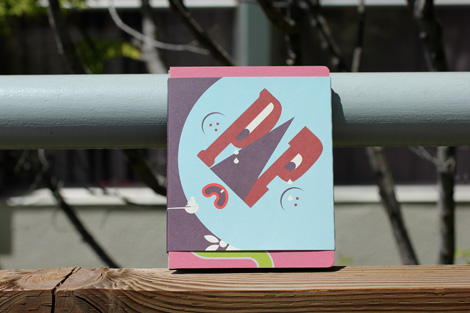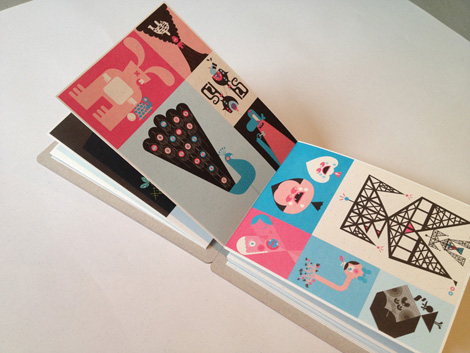 Pap! by Mick Marston
Designed and published by Dust
52 pages / Limited Edition of 200
The words in this book are the result of Mick's desire to put his images to work. An image was selected at random and sent to a collection of friends, writers, students and colleagues who were asked to write something with the image in mind – a reversal of the usual illustration process if you like.
Pick up a copy here.
——————–
Also worth viewing:
Recently Received Books
Irving Harper:Works in Paper
Alexander Girard Book
Not signed up for the Grain Edit RSS Feed yet? Give it a try. Its free and yummy.

Share on Facebook
TagsBooks
04.29.13 in Off Our Bookshelves by Dave
Share on Facebook