Grace Danico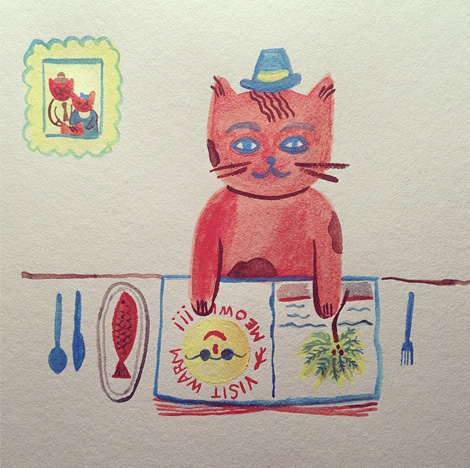 Today I'm excited to present our very own Grace Danico. Over the last couple of years, I've gotten to know Grace as someone who is very fun-loving, warm and personable. These same qualities are reflected in her illustrations.  With colored pencils and crayons as her guide, her work flourishes within the constraints of the deceptively simple lines and charming doodles.
I especially appreciate her illustrations of food. Her portfolio is adorned with lemons with mustaches, blushing oranges, pizza slides and other characters laced with Grace's contagious sense of humor. All of these await your perusal here.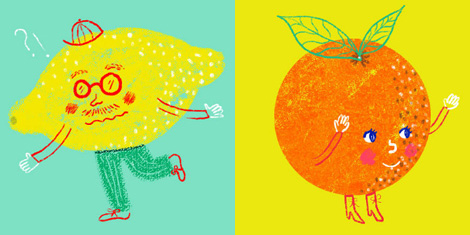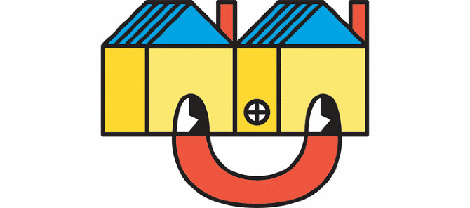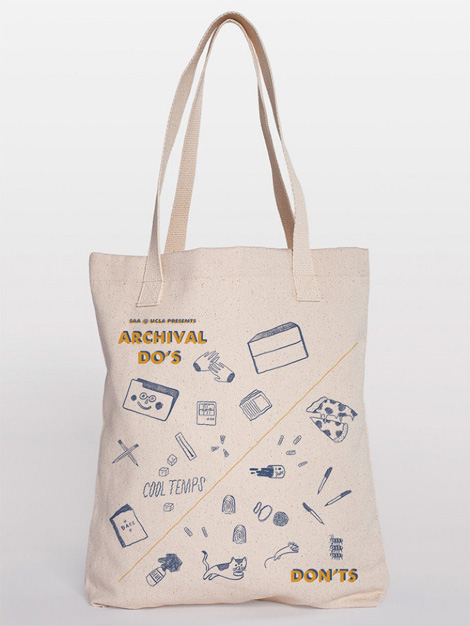 For those of you interested in zines, Grace is teaching an upcoming Skillshare class titled Zine and Be Seen: Promoting Your Work Through Self-publication. The course will cover zine history, construction and distribution. In addition each student will create a 12-page zine based on the subject matter of their choice. You can register for the class here.
——————–
Also worth viewing:
Olimpia Zagnoli
Blex Bolex
Henri's Walk to Paris – Designed by Saul Bass
Not signed up for the Grain Edit RSS Feed yet? Give it a try. Its free and yummy.

Share on Facebook
Tagscontemporary, Illustration, USA
04.26.13 in Found design by Dave
Share on Facebook