Recently Received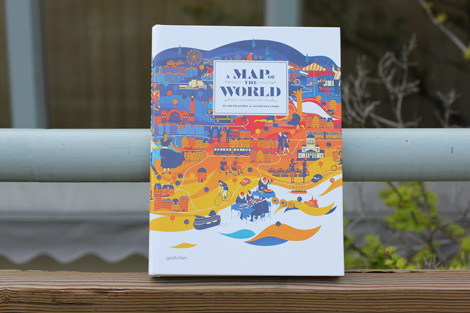 Fresh goods from the field! Here's the latest batch of items to hit our shelves.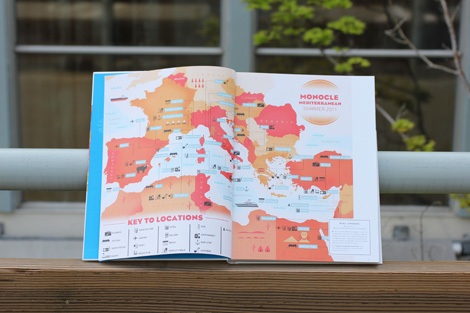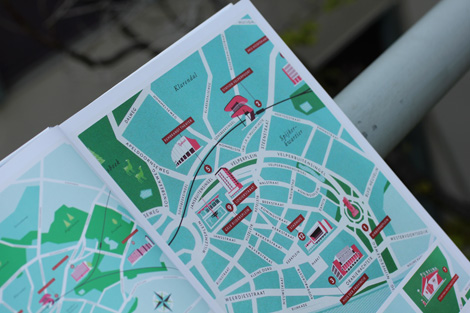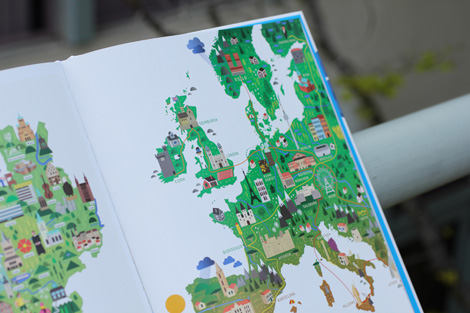 A Map of the World: The World According to Illustrators and Storytellers
By Antonis Antoniou, R. Klanten, S. Ehmann, H. Hellige / Published by Gestalten
224 pages / 9.6″x13″
A Map of the World is a compelling collection of work by a new generation of original and sought-after designers, illustrators, and mapmakers. This work showcases specific regions, characterizes local scenes, generates moods, and tells stories beyond sheer navigation. From accurate and surprisingly detailed representations to personal, naïve, and modernistic interpretations, the featured projects from around the world range from maps and atlases inspired by classic forms to cartographic experiments and editorial illustrations.
Available at Amazon, Gestalten and your local book shop.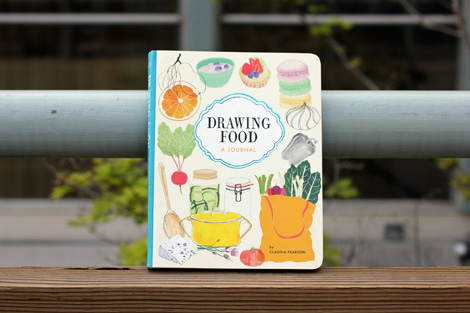 Drawing Food: A Journal
By Claudia Pearson / Published by Chronicle Books
180 pages/ 7″x9″
A drawing journal for food lovers, this guided sketchbook invites users to draw—and thereby appreciate—delicious and wholesome food every season of the year. The first half of Drawing Food provides budding artists with accessible instruction in a wide range of drawing techniques and media, to be put to use for sketching anything and everything in the kitchen, from fruits and vegetables to meats, sweets, and utensils. The latter section takes the form of a lightly guided diary in drawings, loosely divided by season, and full of charming prompts to spark creativity.
Available at Amazon, Chronicle Books and your local book shop.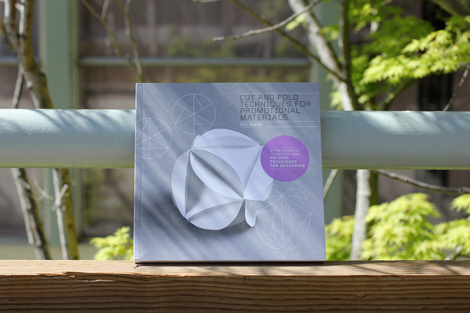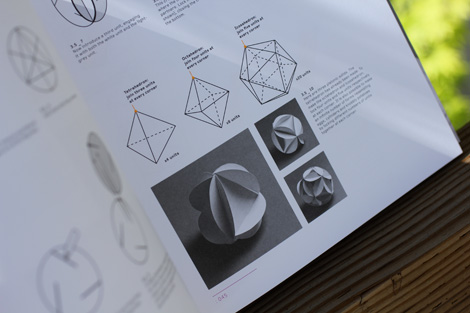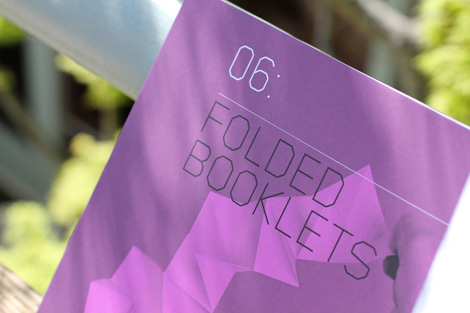 Cut & Fold Techniques for Promotional Materials
By Paul Jackson / Published by Laurence King
128 pages / 8.7″x8.7″
Cut and Fold Techniques for Promotional Materials is a unique collection of over 40 attention-grabbing cut-and-fold designs that when printed and illustrated form memorable give-aways to promote and advertise services and products. The book provides a one-stop source for novelty promotional materials, many appearing in print for the first time.
Some designs are interactive toys that turn inside out or reveal hidden faces when played with, others are more practical, offering ingenious ways to fold-up letters, brochures and posters, or to create novelty envelopes and leaflets. All the designs will enhance a message or presentation, grabbing attention in ways that simple printing can never achieve.
Available at Amazon, Laurence King, and your local book shop.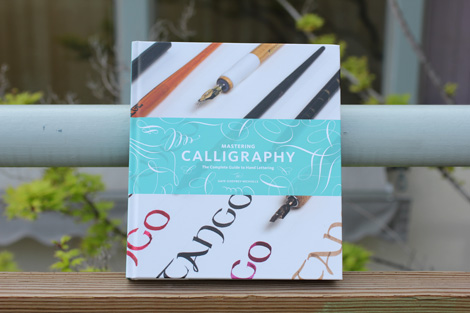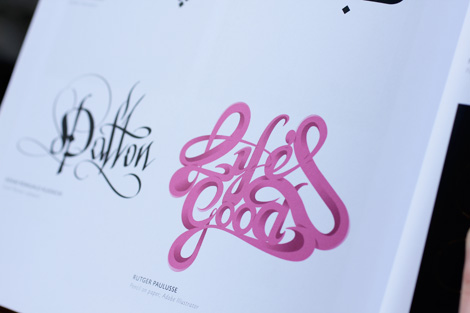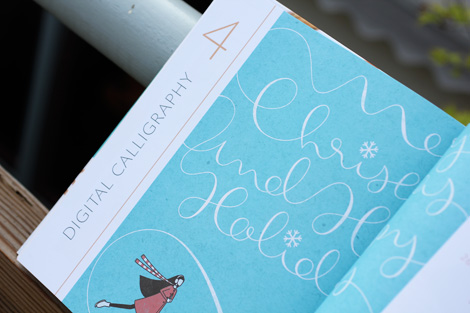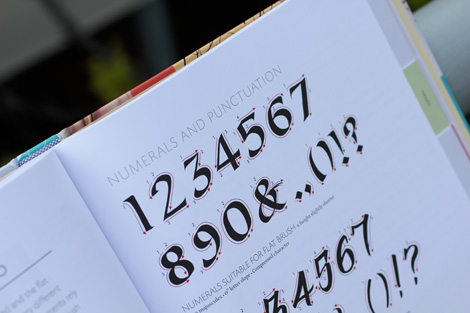 Mastering Calligraphy: The Complete Guide to Hand Lettering
By Gaye Godfrey-Nicholls / Published by Chronicle Books
288 pages / 10.3″x9.2″
Brimming with both practical instruction and more than 700 inspirational photos, this is the definitive new guide for both serious calligraphers and budding hand-lettering enthusiasts. Inside are step-by-step instructions accompanied by examples of current work, plus historical information, artist profiles, troubleshooting tips, and an extensive resource section.
Available at Amazon, Chronicle Books and your local book shop.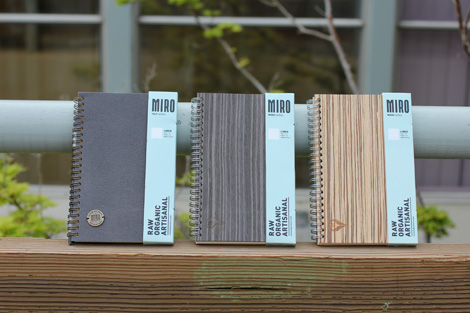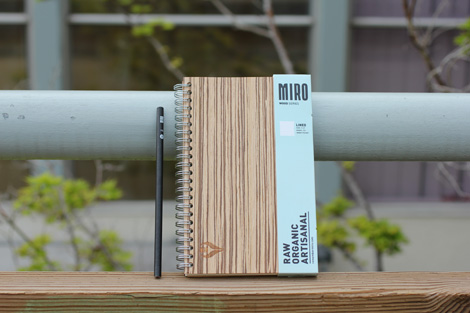 Miro Premium Notebooks: Wood Series
By Miro
200 pages / 5″x8″ or 7″x10″
Available in three types of wood: reclaimed wood, zebra wood, and a natural walnut
The front and back covers are made of 100% real wood and are built to flex using laminated webbing and recycled corrugate between the wood grains. The Wire-O spiral binding allows it to lay perfectly flat for optimal comfort and ease when writing, drawing, or journaling. Inside, a double sided, flexible cardstock pocket makes the perfect home for loose-leaf notes, letters, and other small keepsakes.
Available at Miro / Follow them on Facebook as well.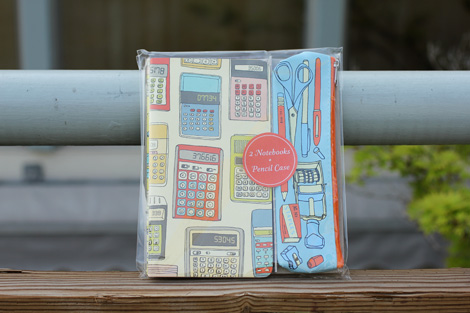 Notes and Calculations Notebooks and Pencil Case Set
By Julia Rothman / Published by Chronicle Books
2 paperback notebooks 64 pages each/ 4.5″x8″
Available at Amazon, Chronicle Books and your local book shop.
————
Also worth viewing…
Irving Harper:Works in Paper
Alexander Girard Book
Invisible Creature Interview
Like what you see?
Sign up for our Grain Edit RSS feed. It's free an yummy!

Share on Facebook
TagsBooks
03.29.13 in recently received by Dave
Share on Facebook