1960s vintage postage stamp – 100 years of baseball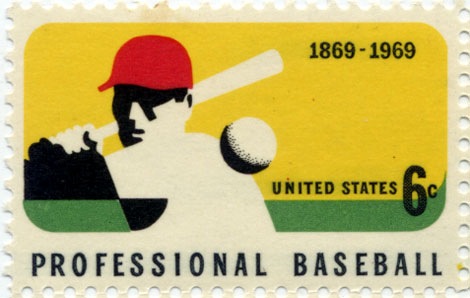 stamp commemorating 100 years of Professional Baseball c 1969 – printed on a Giori press.
One of my favorite stamps from the US. It all works for me, the use of negative space, the colors, and the 6 cent price tag. Makes me miss the days of buying big league chew at the candy store and watching TWIB.
Also worth checking:
vintage modern stamps from Israel
modern sticker, label and stamp club

Share on Facebook
Tags1960s, baseball, ephemera, graphic-design, modern, retro, stamps, vintage
07.08.08 in Off Our Bookshelves by Dave
Share on Facebook