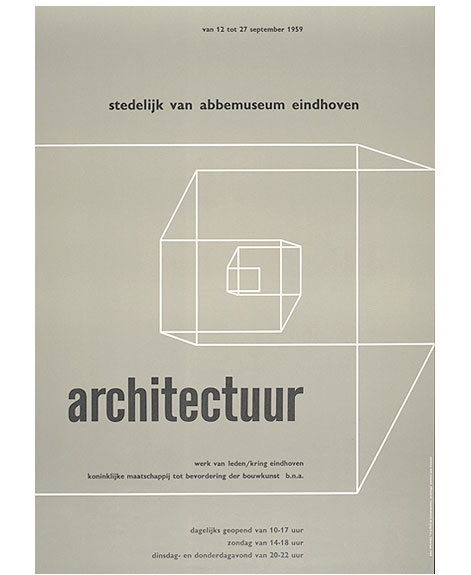 Architectuur werk van leden poster c1959
Wim Crouwel fans rejoice!
The Het Geheugen van Nederland (The Memory of the Netherlands) is a dutch website that contains an extensive collection of illustrations, photographs, texts, film and audio fragments, all of Dutch making. They have an impressive archive of work by Wim Crouwel. Over 500 original designs by Wim and his partners at Total Design lay in wait for your perusing pleasure. Enjoy!
Huge thanks to Antonio at Aisleone for sharing this gem.

Share on Facebook
03.31.10 | Dave | Found design |
7 comments
Share on Facebook