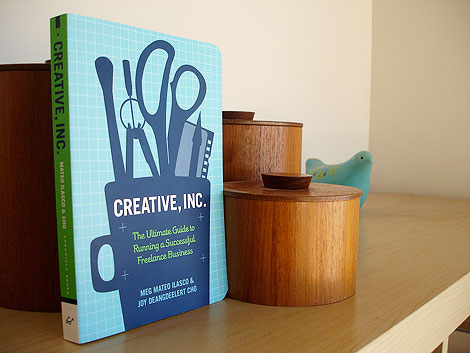 Our good friends at Chronicle Books recently released Creative, Inc.: The Ultimate Guide to Running a Successful Freelance Business
. Co-written by Joy Cho and Meg Mateo Ilasco, this helpful guide is packed with expert advice on finding agents, negotiating fees, licensing work and dealing with taxes. Also included are useful resources and interviews with experienced designers and illustrators.
I'm excited to welcome both Meg and Joy to Grain Edit today for a special Q&A session. Ok, here we go!

Share on Facebook