Recently Received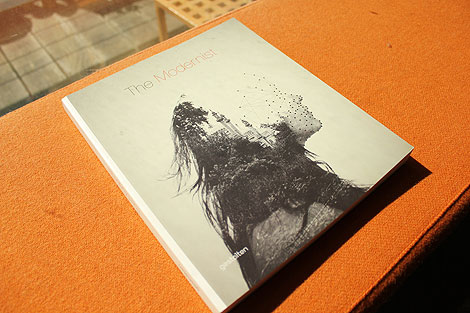 The Modernist / Published by Gestalten
Looking for some new inspiration or something to add to your summer reading list? Here's a few of the titles that we've received within the last month or so.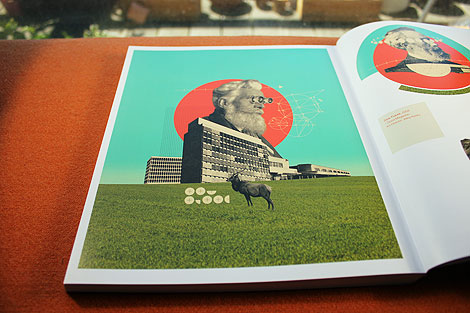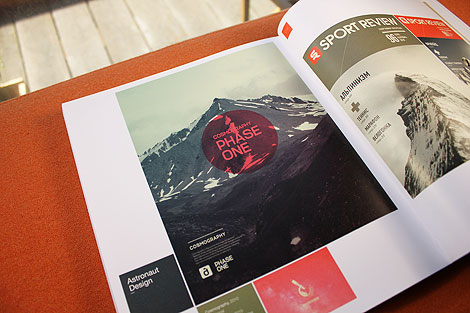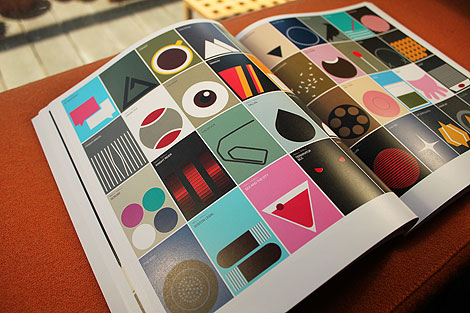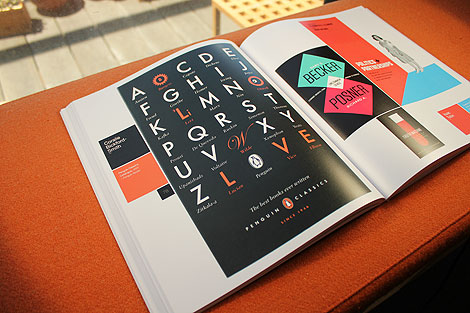 The Modernist / Edited by R. Klanten, H. Hellige
192 pages
The Modernist documents this uniquely contemporary, yet timeless aesthetic that is built upon the rediscovery and seamless melding of classical type elements and collage of the 1950s, the geometric patterns and graphic elements of the 1960s and 1970s, and the vector graphics and computer-aided montage of the 1990s. With its fresh perspective on the legacy of past craftsmanship and quality in outstanding current work, The Modernist expands our understanding of what modern graphic design can be.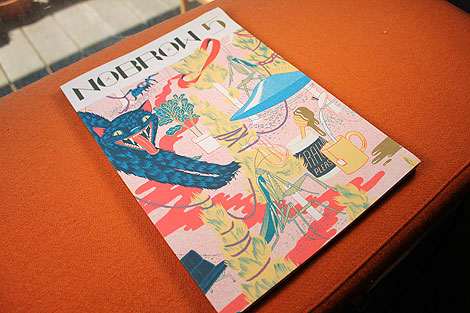 Nobrow5: A Few of my Favourite Things / by Nobrow
60 pages / Edition of 3000
Thirty artists were asked to create repeatable patterns from some of their favourite things, a selection of which will be turned into a variety of Nobrow products in the coming months.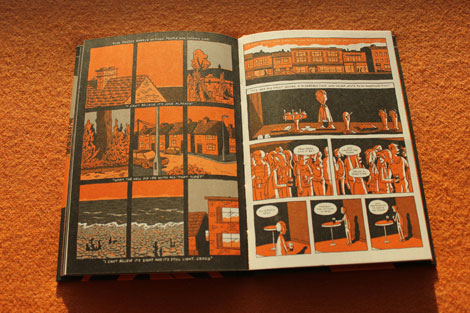 Everything We Miss / By Luke Pearson
First edition print run: 3,000
Published by Nobrow
38 pages
Have you ever wondered what goes on in your life when you're looking the other way? Perhaps you're so drawn into what's going on with you that you fail to notice the events taking place to your periphery—or even right under your nose? In Everything We Miss, Luke Pearson explores the dying days of a failing relationship through the infinitesimal unseen moments that surround it—and us.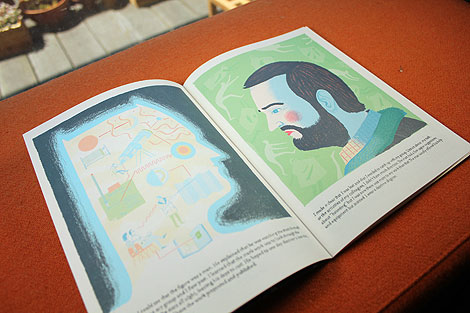 The New Ghost / by Robert Hunter
24 pages
The New Ghost, a beautifully rendered, literally haunting tale of the afterlife intersecting with the everyday and the hidden secrets of the night sky.
Available at Nobrow as well as Amazon.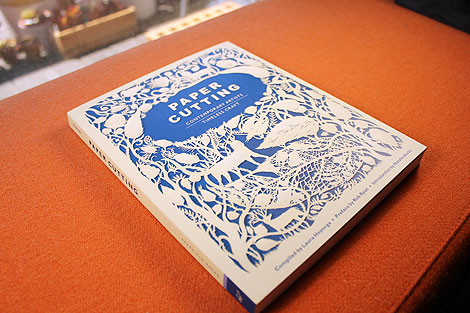 Paper Cutting / Compiled by Laura Heyenga
Preface by Rob Ryan
176 pages
Paper Cutting features work from 26 contemporary international artists who are creating images of astonishing intricacy, using little more than paper and blade. Featuring a host of new discoveries and including art by such stars as Nikki McClure, Rob Ryan, and Thomas Allen, as well as a number of emerging practitioners.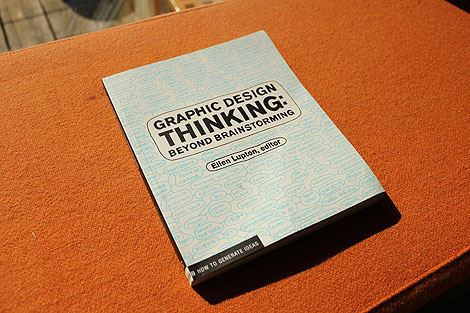 Graphic Design Thinking: Beyond Brainstorming
By Ellen Lupton
Published by Princeton Architectural Press
184 pages
Graphic Design Thinking explores a variety of techniques—from quick, seat-of-the-pants approaches to more formal research methods—for stimulating fresh thinking and solving design problems. Brainstorming techniques are grouped around the three main phases of the design process: defining problems, getting ideas, and creating form. Visual demonstrations and case studies show the design processes and solutions at work.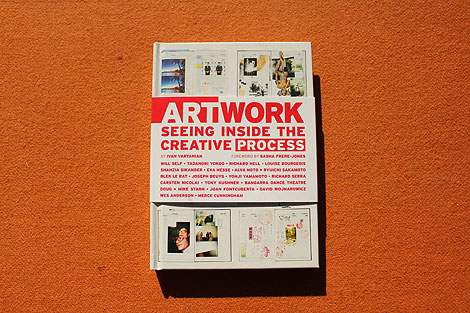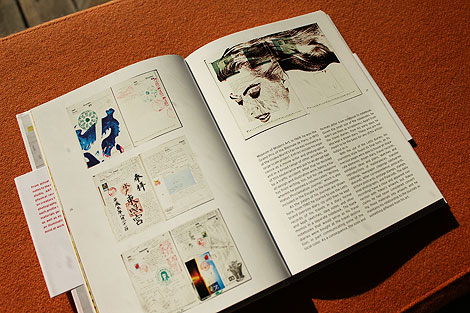 Art Work: Seeing Inside the Creative Process
By Ivan Vartanian
192 pages
Art Work reveals the artistic notetaking habits of an astonishing range of artists, filmmakers, writers, designers, and other creators by granting rare access to the journal pages and other visual materials they use to capture and foster their work. Twenty-five creatorsincluding Wes Anderson, Ingmar Bergman, Louise Bourgeois, Will Self, Richard Serra, Blek le Rat, Tony Kushner, Ryuichi Sakamoto, Merce Cunningham, and othersare profiled through a generous selection of images and essays that give context to their work in general as well as to the project being illustrated.
Eric Gill: Notes on Postage Stamps
24 pages
Accompanied by nine of Gill's previously unpublished preparatory drawings and sketches for stamps, Notes on Postage Stamps is a short, previously unpublished essay by Gill in which he succinctly lays out his philatelic ideas—some of which were a little too idealistic and some of which were spot-on. All of them are interesting and thought-provoking.
Notes on Postage Stamps contains fifty-six full-color illustrations, most of which will be completely unfamiliar to historians and enthusiasts of Gill's work. An afterword by Michael Russem chronicles Gill's seven attempts at stamp design—only two of which resulted in published stamps.
——-
Also worth viewing:
Karel Martens: Printed Matter
Italian Modern Design Book
Giovanni Pintori Exhibition Catalog
Like what you see?
Sign up for our Grain Edit RSS feed. It's free and yummy!

Share on Facebook
TagsBooks, contemporary
07.28.11 in Off Our Bookshelves by Dave
Share on Facebook