61 books with black type on white cover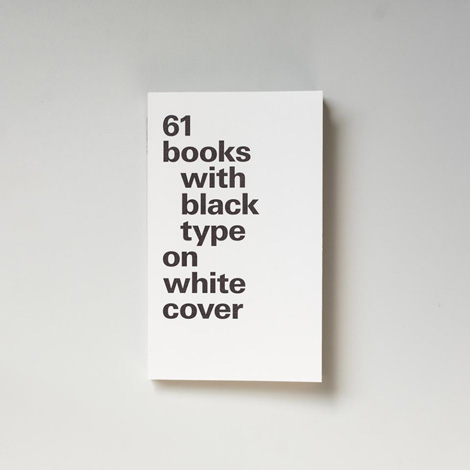 Bernd Kuchenbeiser's 61 books with black type on white cover lovingly pays homage to the printed word in all it's glory. Created for a recent event at Vitsoe's Reading Room, the book also serves as an analog companion to his impressive blog. Contained within is a cohesive collection of titles bound initially by the color (or lack of) of their cover. Accompanying each entry is a brief paragraph that details the qualities whether physical or conceptual that have attracted Bernd's attention. Available at select Vitsoe shops, the book is free while supplies last.
——————–
Also worth viewing…
Lotta Nieminen
Recently Received Books
Maija Louekari
Not signed up for the Grain Edit RSS Feed yet? Give it a try. Its free and yummy.

Share on Facebook
04.18.14 in Off Our Bookshelves by Dave
Share on Facebook