Recently Received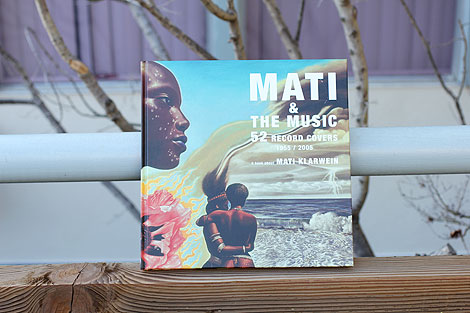 From books on vintage record cover art to typographic notecards, here's the latest batch of items to hit our shelves.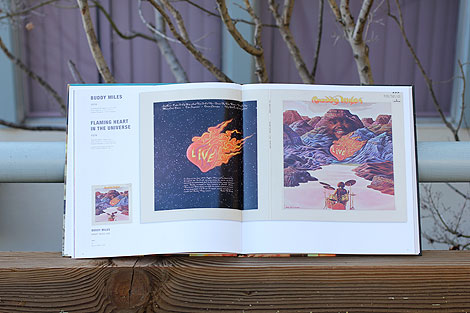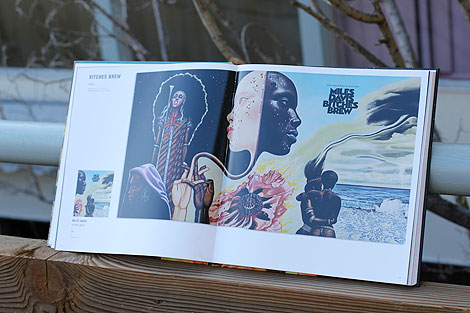 Mati & The Music: 52 Record Covers 1955-2005
Text by Serge Bramly / Published by RM/Librairie 213
184 pages / 12″x12″
Mati & the Music presents Klarwein's 52 paintings that appeared on album covers, a body of work that began in the mid–1950s and continued for half a century. The majority of the album covers Klarwein painted were commissioned by the musicians themselves, most famously by Miles Davis for his breakthrough fusion albums Bitches Brew and Live Evil and Carlos Santana for Abraxas.
Available at Amazon, D.A.P/Artbook and your local book shop.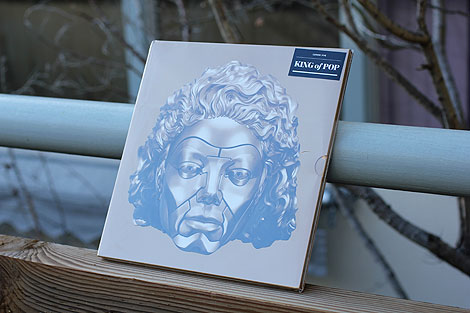 Lemon V / King
Published by Lemon
125 pages / 11″ x 10.8″
In this, the fifth installment of Lemon, we've checked ridicule at the door and invited an eclectic cast of contributors to celebrate the pure pop magic that Michael Jackson embodied when at his best. Much of the work therein was created especially for this issue, and all of it is a distinct departure from the usual retrospectives which have filled the shelves -ad nauseum, ad infinitum – in the days since his death.
Available at Amazon and your local book shop.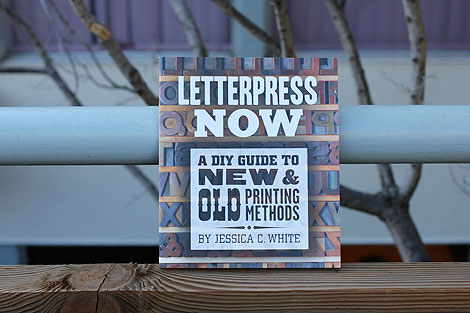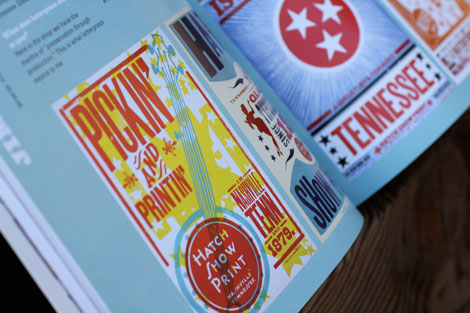 Letterpress Now: A DIY Guide to New & Old Printing Methods
By Jessica White / Published by Lark Crafts
176 pages / 8.5″x10″
a contemporary how-to reference on letterpress, a traditional craft that's experiencing a huge resurgence! This information-packed book offers details on how to use a variety of presses and all the tools of the trade, including about 20 modern projects and features on top letterpress artists.
Available at Amazon, Lark Press and your local book shop.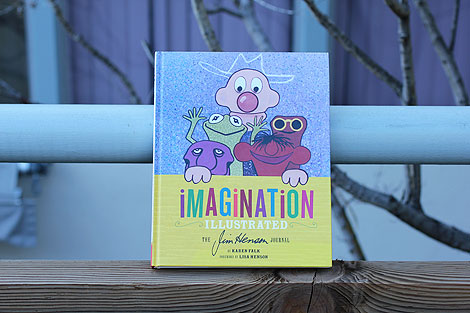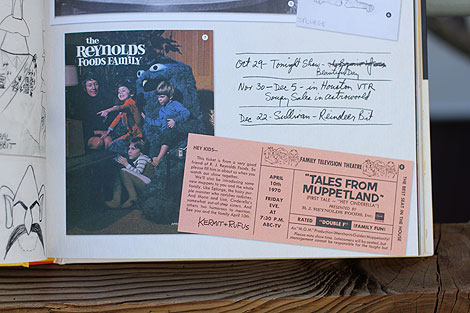 Imagination Illustrated: The Jim Henson Journal
By Karen Falk / Foreword by Lisa Henson
Published by Chronicle Books
192 pages / 8″x10″
Compiled directly from The Jim Henson Company archives, Imagination Illustrated adapts the diary that Jim faithfully kept throughout his career, supplementing it with a trove of little-seen visual material, including rare sketches, personal and production photographs, storyboards, doodles, and much more. Throughout, archivist Karen Falk delves into the behind-the-scenes details of Henson's life and artistic process.
Available at Amazon, Chronicle Books and your local book shop.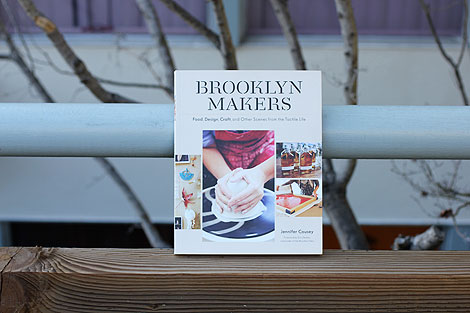 Brooklyn Makers: Food, Design, Craft, and Other Scenes from the Tactile Life
By Jennifer Causey / Published by Princeton Architectural Press
176 pages / 7.5″ x 9.5″
In Brooklyn Makers, photographer Jennifer Causey captures the spirit of this homegrown movement by documenting thirty of the borough's most celebrated craftsmen. This eclectic mix of established and up-and-coming makers includes bakers, ceramic artists, clothing designers, florists, distillers, and more. With an eye for small details, Causey's charming photographs reveal each artisan at work in their own space. Her lively interviews reveal what inspires them, keeps them motivated, and their thoughts on the city where they live and work.
Available at Amazon, PA Press and your local book shop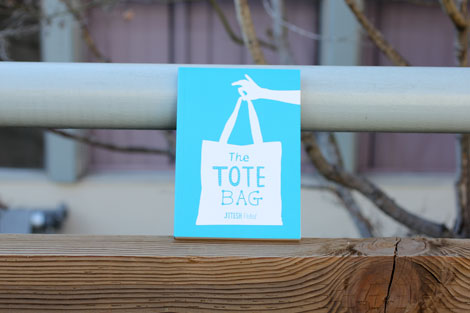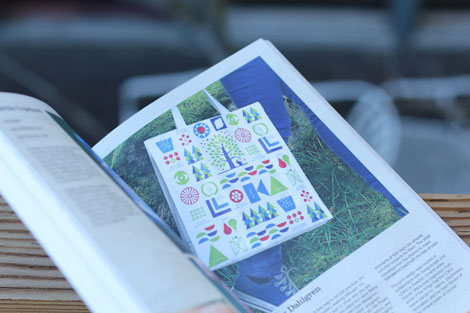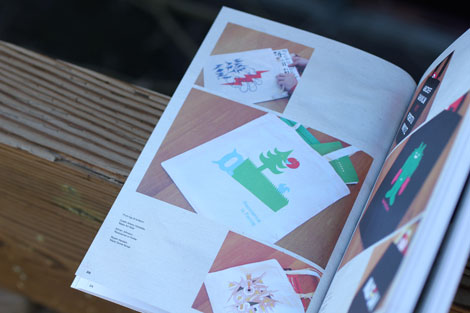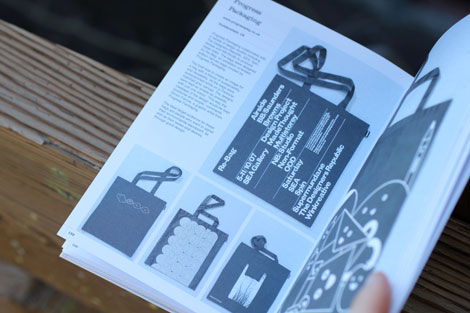 The Tote Bag Book (mini Edition)
By Jitesh Patel / Published by Laurence King
160 pages / 7.1″ x 5.1″
The featured totes come from over 120 illustrators, graphic designers and design studios around the world, from the Netherlands to Nigeria. Designs include floral prints, typography, illustrations and characters.
Available at Amazon , Laurence King and your local book shop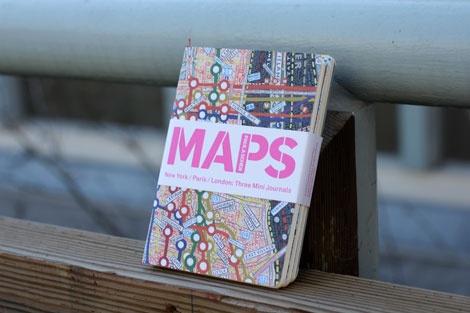 Maps: 3 Mini Journals
By Paula Scher
64 pages each / 4.25″ x 5.75″
Introducing a new line of smart and stylish gift products developed in collaboration with legendary international design firm Pentagram. These three pocket-sized journals are decorated with Pentagram partner Paula Scher's obsessively detailed, highly personal city maps.
Available at Amazon, PA Press and your local book shop.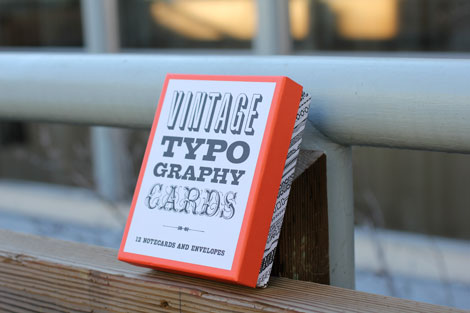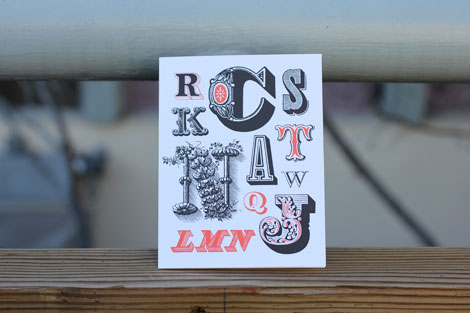 Vintage Typography Notecards
12 2-color cards (6 designs, repeating 2 times) and 12 envelopes pages
4.75″ x 6″
Discovered in vintage typographic manuals, the specimens featured on these elegant cards range from one-of-a-kind hand-drawn samples to classic favorites used in the early decades of the twentieth century. The back of each card features a minihistory of the typeface's origins and use.
Available at Amazon, PA Press and your local book shop
From the Back List: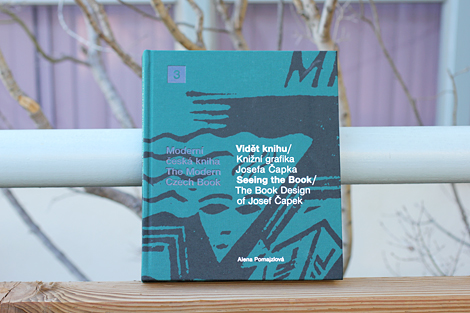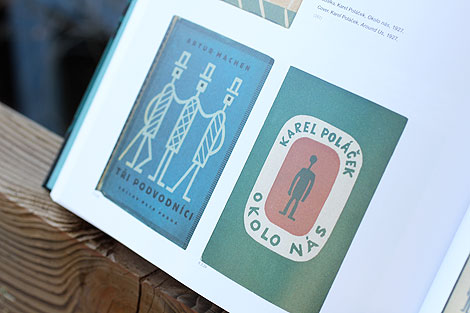 The Book Design of Josef Capek: Seeing The Book: The Modern Czech Book 3
By Alena Pomajzlova / Published by Kant
328 pages / 9.2″ x 11.3″
Josef Capek (1887-1945) was one of Czech modernism's most formative protagonists. The artist first studied weaving before finding his métier as both a painter and designer. In this book the authors present a fully-illustrated and complete survey of Josef's book cover designs, many of which have been rarely seen.
Available at Amazon, Artbook/D.A.P and your local book shop.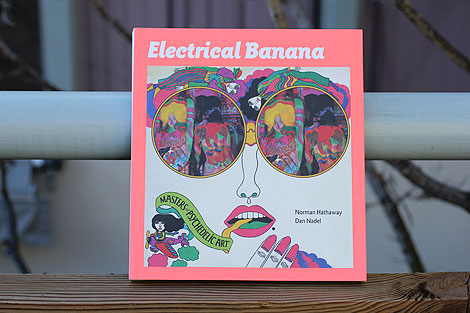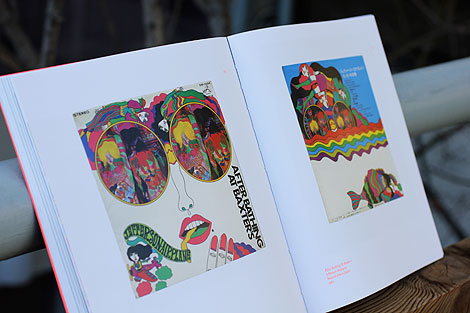 Electrical Banana: Masters of Psychedelic Art
Foreword by Paul McCartney.Text by Norman Hathaway, Dan Nadel.
Published by Damiani
208 pages / 9.5″ x 10.25″
Electrical Banana documents the great virtuosos of psychedelic art: men and women whose work combines avant-garde design with highly sophisticated image-making. Launching a million Day-glo dreams, the artists include: Marijke Koger, the Dutch artist responsible for dressing the Beatles; Mati Klarwein, who painted the cover for Miles Davis' Bitches Brew; Keiichi Tanaami, the Japanese master of psychedelic posters; Heinz Edelmann, the German illustrator and designer of the Beatles' animated film Yellow Submarine; Tadanori Yokoo, whose prints, books and fabrics defined the 1960s in Japan; Dudley Edwards, a painter, car decorator and graphic artist on the London rock scene; and the enigmatic Australian Martin Sharp, whose work for Cream and underground magazines made him a hippie household name in Europe.
Available at Amazon, D.A.P/Artbook and your local book shop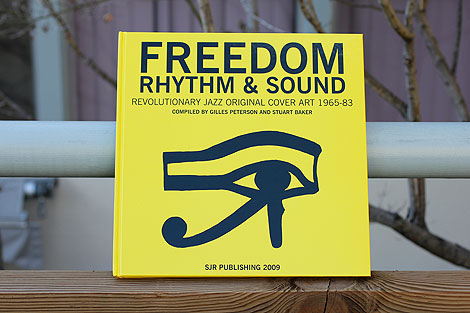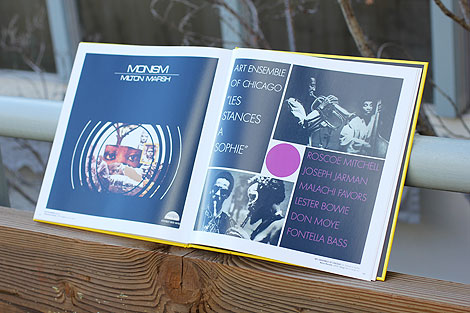 Freedom, Rhythm and Sound: Revolutionary Jazz Original Cover Art 1965-83
Compiled by Gilles Peterson, Stuart Baker
Published by Soul Jazz Records Publishing
180 pages / 12″ x 12″
Freedom, Rhythm and Sound is the first ever collection of this fascinating goldmine of album art, which represents the first wave of inspired independent production within popular music. The book provides a large introduction contextualizing the music and artwork, as well as interviews with many of the people involved.
Available at Amazon, Artbook/D.A.P and your local book shop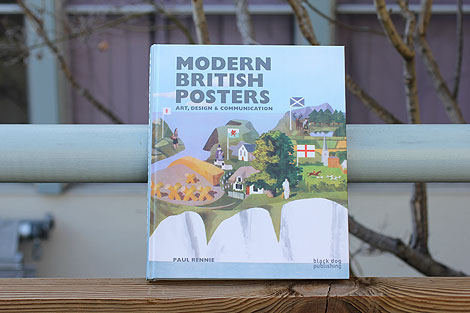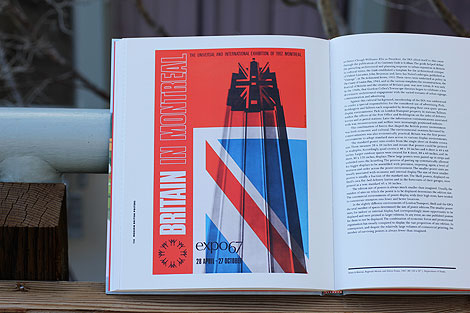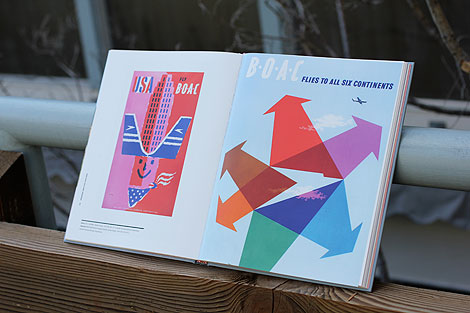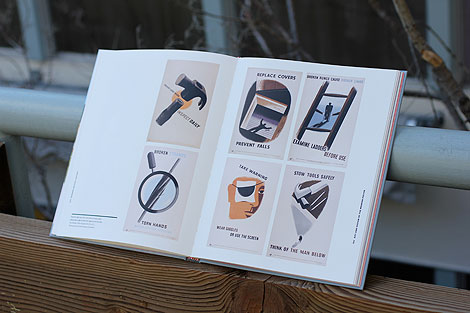 Modern British Posters: Art, Design & Communication
By Paul Rennie / Published by Black Dog Publishing
192 pages / 11″ x 9.0″
Modern British Posters discusses the cultural significance of the poster as mass communication, the development of printing through a large collection of posters. The posters cover topics as broad as
transport, new towns, art, architecture, the seaside and popular culture. The posters in this book demonstrate the graphic language emerging in Britain during this time, as commercial art was transformed into graphic design.
Available at Amazon, Black Dog Publishing and your local book shop.
If you would like your product to be considered for our recently received section, please contact us.
—–
Also worth viewing:
Book Guide
Saul Bass Book
Design Books
Not signed up for the Grain Edit RSS Feed yet? Give it a try. Its free and yummy.

Share on Facebook
TagsBooks
02.18.13 in Off Our Bookshelves by Dave
Share on Facebook