Gift Guide: New & Recent Books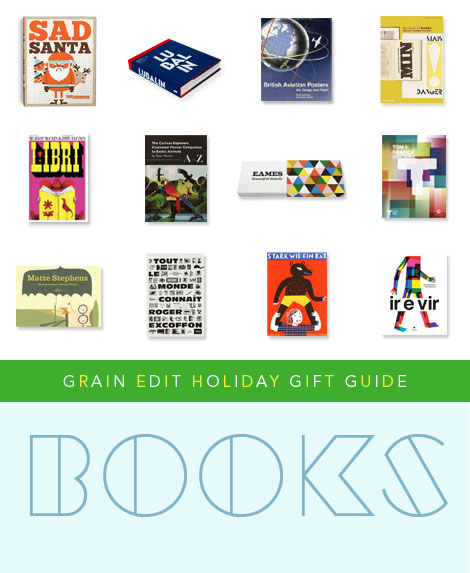 If you're looking for holiday gift ideas, here are a few suggestions. We've compiled our favorite books into one giant list which include illustration and design titles from larger publishers, as well as privately pressed items.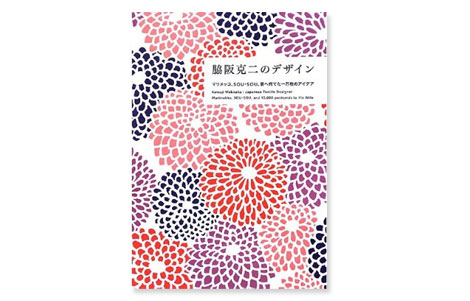 Katsuji Wakisaka Japanese Textile Design by Roger Fawcet-Tang
Published by Pie Books
192 pages / 8.5″ x 5.9″ / Text in Japanese
Available at Amazon and Pie Books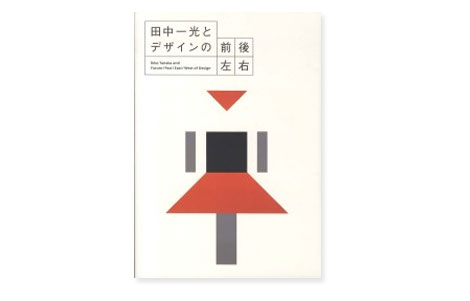 Ikko Tanaka and the Future/Past/East/West of Design
By Kazuko Koike
96 pages
Available at Kinokuniya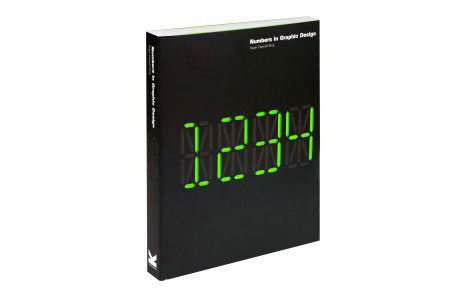 Numbers in Graphic Design by Roger Fawcet-Tang
Published by Laurence King
320 pages / Text in English
Available at Amazon and Laurence King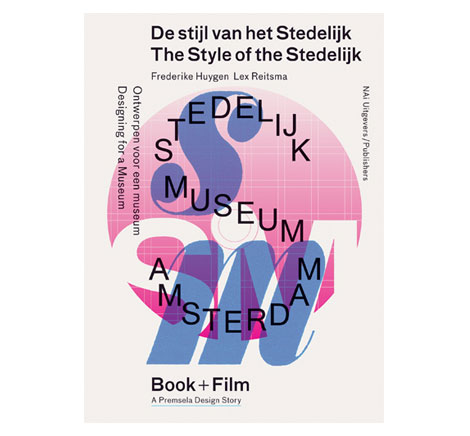 The Style of the Stedelijk (De Stijl van het Stedelijk)
by Frederike Huygen and Lex Reitsma
Published by nai uitgevers
160 pages / Text in Dutch & English
In the documentary and the book The Style of the Stedelijk filmmaker Lex Reitsma and design historian Frederike Huygen examine the long search for a new house style. The various participating designers and their proposals are presented, as well as the house style concept developed under current director Ann Goldstein by Mevis & Van Deursen, and the museum's fascinating history and unique relationship with graphic design.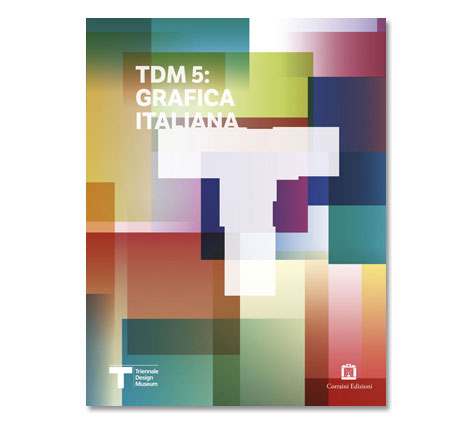 TDM 5: Grafica Italiana by Giorgio Camuffo, Mario Piazza, Carlo Vinti, Silvana Annicchiarico
Published by Corraini
388 pages/ Softcover
Available at Published Art and Corraini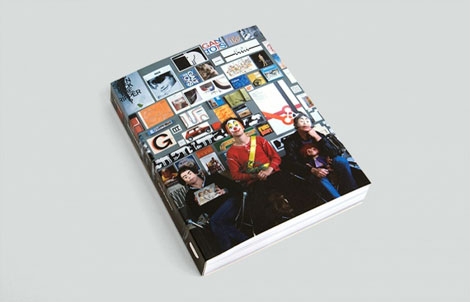 Ken Garland: Structure and Substance
Edited by Adrian Shaughnessy and Tony Brook
328 pages / English
Available at Unit Editions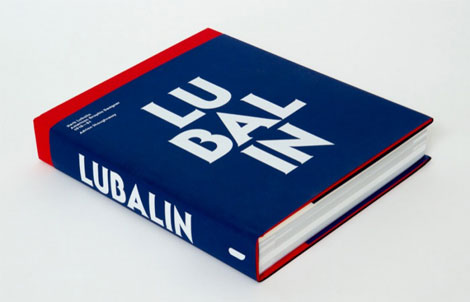 Herb Lubalin: American Graphic Designer 1918—81
By Adrian Shaughnessy, Tony Brook and Alexander Tochilovsky
448 pages / English
Pick up a copy at Unit Editions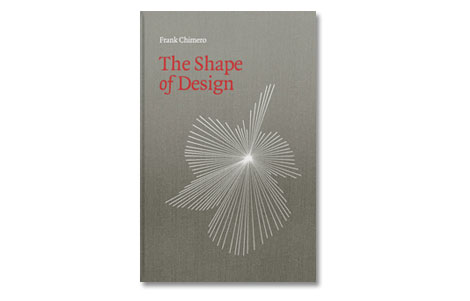 The Shape of Design by Frank Chimero
125 pages
Available as an E-Book at shapeofdesignbook.com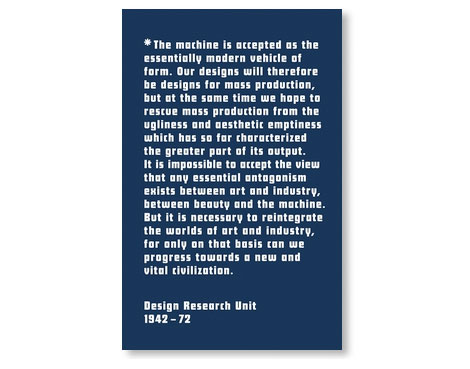 Design Research Unit: 1942-72
Text by Michelle Cotton
161 pages / English
In the same way that the Helvetica font graphically defined the New York City subway system, the Design Research Unit visually branded the London we know today in everything from its street signs to such corporate identities as British Rail. Design Research Unit: 1942–72 details the history of the Unit and includes contemporary perspectives by artists, designers and critics.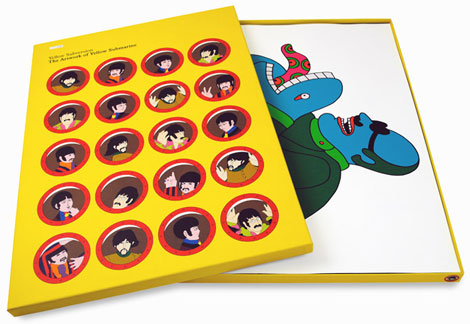 Yellow Subversion: The Artwork of Yellow Submarine
Five screen prints 50cm x 70cm on Colorplan pristine white 175gsm acid-free stock
40 page book
Available at 50by70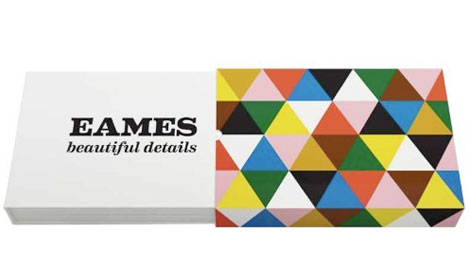 Eames Beautiful: Beautiful Details by Eames Demetrios
Published by Ammo
408 pages / 16.9″ x 12.3″ / English
Available at Amazon and you're local book shop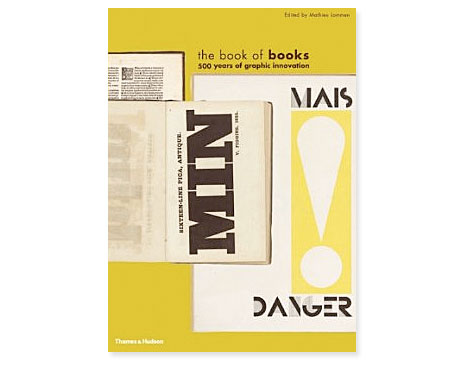 The Book of Books: 500 Years of Graphic Innovation
By Mathieu Lomen
Published by Thames & Hudson
464 pages / English / 9.4″ x 12.8″
Beginning in 1471 with an edition printed by the influential Nicolas Jenson in Venice and ending in 2010 with a stylish design by Irma Boom, this sumptuous collection tells the history of the printed book through milestone publications and little-known treasures.
Available at Amazon and Thames & Hudson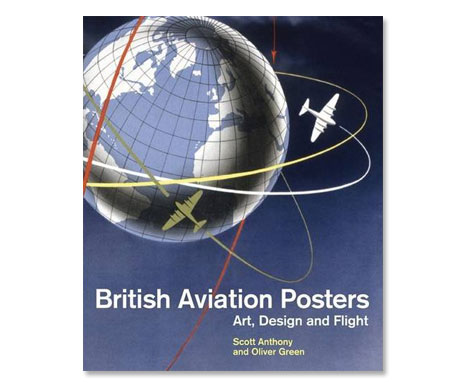 British Aviation Posters
By Scott Anthony and Oliver Green
Published by Lund Humphries
200 pages / 10.3″ x 8.9″ / English
From Futurism and Modernism to Art Deco and Surrealism, aviation was from its earliest days inextricably linked with revolutionary new ways of seeing the world. Focusing on the golden age of British civil aviation, British Aviation Posters shows how art and design were applied with great creativity and style to develop and promote aviation in the UK and beyond.
Available at Amazon & Stout Books
Photography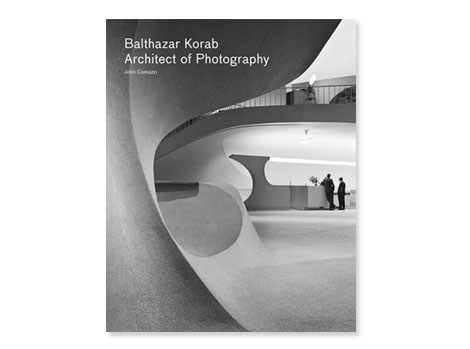 Balthazar Korab: Architect of Photography
By John Comazzi
Published by Princeton Architectural Press
192 pages / 8″ x 10″
No one captured the midcentury modernism of the Mad Men era better than Balthazar Korab. As one of the period's most prolific and celebrated architecture photographers, Korab captured images as graceful and elegant as his subjects. His iconic photographs for master architects immortalized their finest works, while leaving his own indelible impact on twentieth century visual culture. In this illustrated biography, the first dedicated solely to his life and career, author John Comazzi traces Korab's circuitous path to a career in photography.
Available at Amazon, PA Press and your local book shop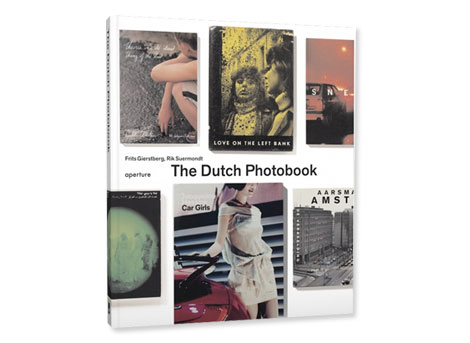 The Dutch Photobook: A Thematic Selection from 1945 Onwards
By Frits Giertsberg and Rik Suermondt
Published by Aperture
288 pages / 9.5″ x 11″
The Dutch Photobook features selections from approximately one hundred historic, contemporary, and self-published photobook projects.
Available at Amazon and Aperture
Typography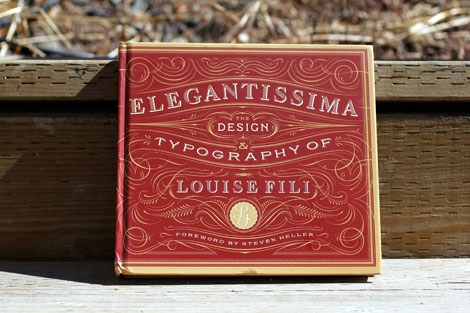 Elegantissima: The Design and Typography of Louise Fili
Foreword by Steven Heller
Published by Princeton Architectural Press
256 pages / 9″x8.1″
Pick up a copy at Amazon, PA Press or your local book store.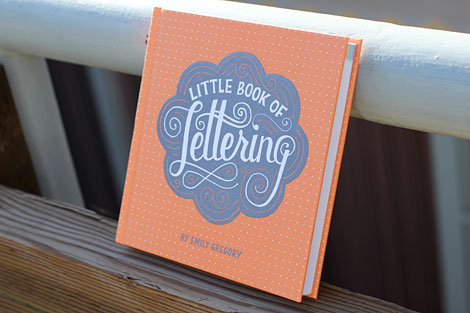 Little Book of Lettering by Emily Gregory
Published by Chronicle Books
192 pages / 7.3″ x 7″
Typography is always one of the designer's first considerations when it comes to making a statement, and in recent years the world of lettering and type has exploded in an unprecedented wave of creative discovery. Contemporary artists, typesetters, and designers of all kinds are exploring new horizons in illustrated and hand-drawn lettering, digitally rendered lettering, and 3D lettering. This collection—large in scope but petite in size—surveys the recent lettering renaissance, showcasing a diverse range of talent in gorgeous, eye-catching examples and profiling today's innovators.
Pick up a copy at Amazon, Chronicle Books or your local book store.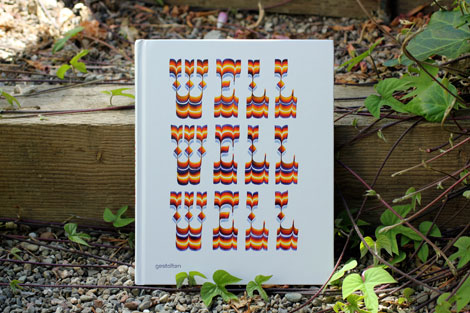 Letman: The Artwork and Calligraphy of Job Wouters by Letman
Published by Gestalten
160 pages / 10.5″ x 8.5″ inches
This book is the first monograph from Amsterdam-based illustrator Job Wouters, who works under the pseudonym Letman. In addition to commissioned designs for publications including New York Times Magazine, Playboy, It's Nice That, and Creative Review and brands such as Audi, Heineken, Dries Van Noten, Tommy Hilfiger, Eastpak, and Universal, Letman also includes a compelling selection of his personal projects and sketches.
Pick up a copy at Amazon, Gestalten or your local book shop.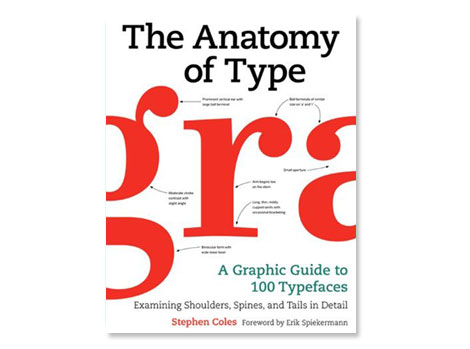 The Anatomy of Type
By Stephen Coles / Foreword by Erik Spiekermann
Published by HarperCollins
256 pages / 9.9″ x7.8″
The Anatomy of Type (The Geometry of Type in the UK) is all about looking more closely at letters. Through visual diagrams and practical descriptions, you'll learn how to distinguish between related typefaces and see how the attributes of letterforms (such as contrast, detail, and proportion) affect the mood, readability, and use of each typeface.
Available at Amazon or your local bookshop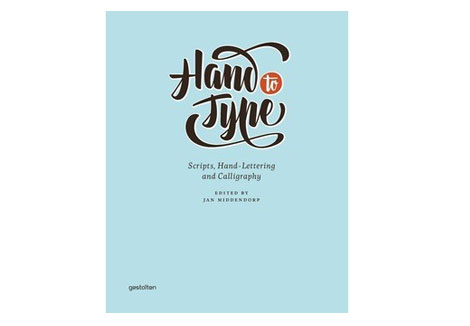 Hand to Type: Scripts, Hand-Lettering and Calligraphy
Edited by Jan Middendorp, H. Hellige, R. Klanten
Published by Gestalten
Available at Amazon & Gestalten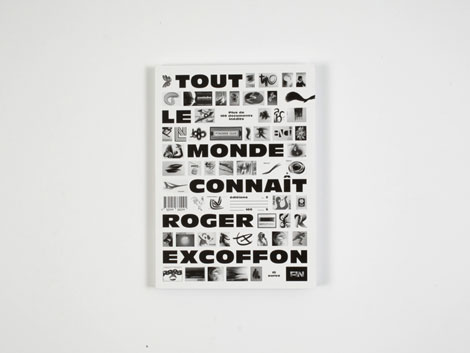 Tout le monde connaît Roger Excoffon
Text by Alan Marshall, Tony Simoes Relvas and Thierry Chancogne
Published by Editions Deux-Cent-Cinq
Created for an exhibition at Musée de l'imprimerie in Lyon, this book gathers more than 100 documents previously unpublished.
Available at Editions Deux-Cent-Cinq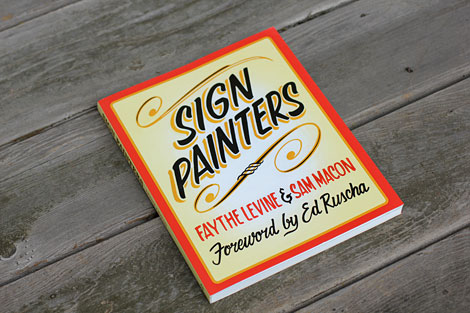 Sign Painters by Faythe Levine and Sam Macon
Published by Princeton Architectural Press
184 pages / 7.5″ x 9.5″
In 2010 filmmakers Faythe Levine, coauthor of Handmade Nation, and Sam Macon began documenting these dedicated practitioners, their time-honored methods, and their appreciation for quality and craftsmanship. Sign Painters, the first anecdotal history of the craft, features stories and photographs of more than two dozen sign painters working in cities throughout the United States.
Pick up a copy at Amazon, PA Press or your local book store.
Illustration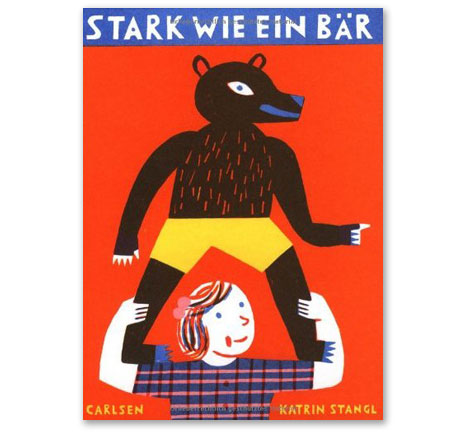 Stark wie en Bar by Katrin Stangl
Published by Carlsen Verlag GmbH
32 pages / 10.6″ x 8.3″ / German
Available at Amazon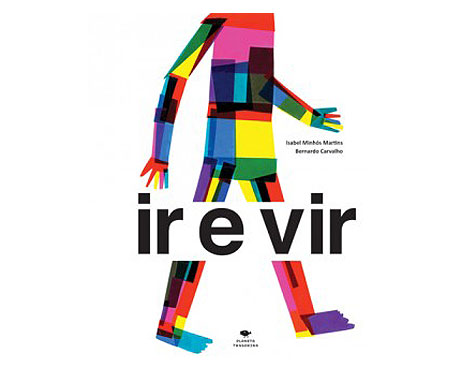 ir e vir by Isabel Minhos Martins
48 pages / 8.7″ x 10.2″
Available at Planeta Tangerina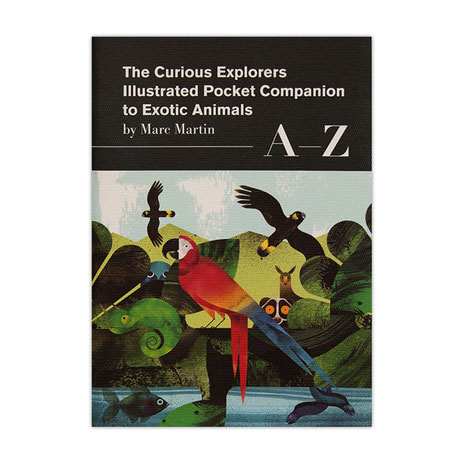 The Curious Explorers Illustrated Pocket Companion to Exotic Animals
By Marc Martin / Published by Edition X
30 pages / English
Available at Edition X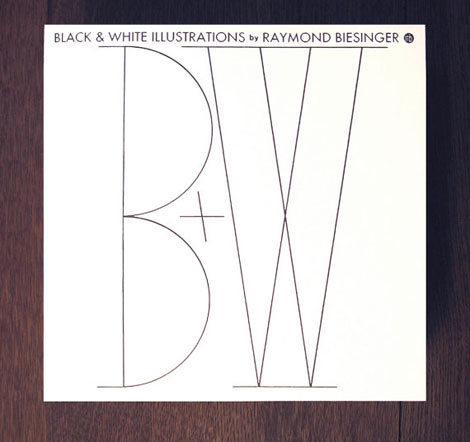 Black & White Illustrations by Raymond Biesinger
Co-designed by Marc Rimmer and Edited by David Berry
Published by Belgravian Press
208 pages / 8″ x8″
Available on Etsy
Alphasaurus and Other Prehistoric Types
By Sharon Werner & Sarah Forss
Published by Blue Apple Books
56 pages/ 9.5″ x 11.7″
Available at Amazon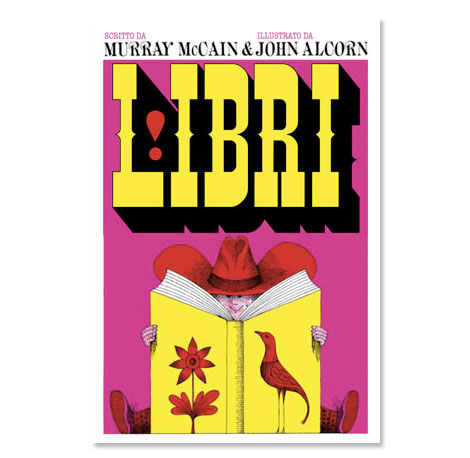 Books! by Murray McCain & John Alcorn
Published by Topipittori
48 pages / French text
Available at Topipittori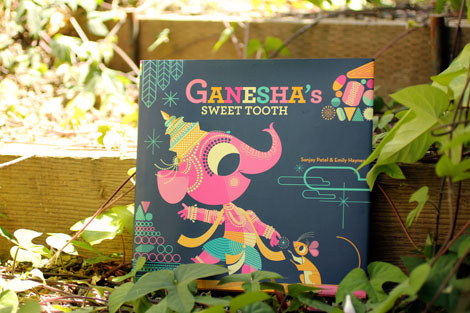 Ganesha's Sweet Tooth
Written by Emily Haynes / Illustrated by Sanjay Patel
Published by Chronicle Books
40 pages / 10″x 9-5/8″
The bold, bright colors of India leap right off the page in this fresh and funny picture book adaptation of how Ganesha came to write the epic poem of Hindu literature, theMahabharata. Ganesha is just like any other kid, except that he has the head of an elephant and rides around on a magical mouse. And he loves sweets, especially the traditional dessert laddoo. But when Ganesha insists on biting into a super jumbo jawbreaker laddoo, his tusk breaks off! Ganesha is terribly upset, but with the help of the wise poet Vyasa, he learns that what seems broken can actually be quite useful after all.
Available at Amazon, Chronicle Books or your local bookstore.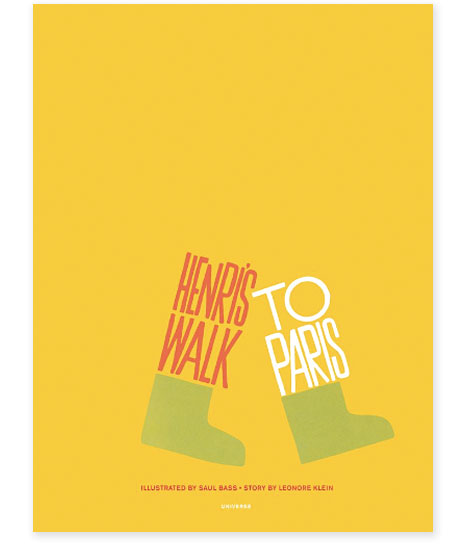 Henri's Walk to Paris
Text by Leonore Klein, Illustrated by Saul Bass
Format: Hardcover / Trim Size: 8-1/4 x 11
Publisher: Universe/Rizzoli
Available at Amazon and the publisher's website.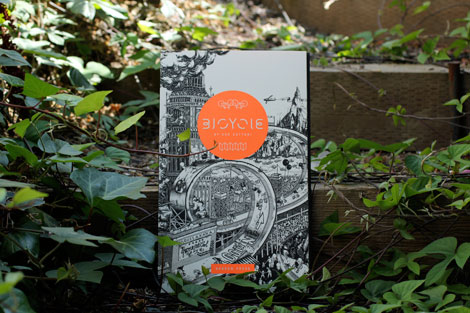 Bicycle (Leporello) by Ugo Gattoni
Published by Nobrow
20 pages / 13 x 0.5 x 76.8″
Inspired by the 2012 London Olympic Games, young artist Ugo Gattoni intricately illustrates a cycle race through the streets of London. From elite athletes to cycle couriers, commuters, bankers, delivery boys, mums with kids, youths on stolen mountain bikes to fashionistas and hipsters on fixed gear bikes – pretty soon you will realize this is no ordinary road race!
Pick up a copy at Amazon, Nobrow or your local book store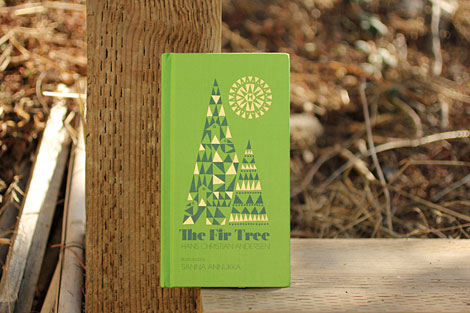 The Fir Tree by Sanna Annukka
Published by Hutchinson
9″ x 5″
Hans Christian Andersen's tragic tale of naive greed and dissatisfaction is retold through the beautiful and intricate illustrations of Finnish illustrator Sanna Annukka
Pick up a copy at Amazon, Random House or your local book store.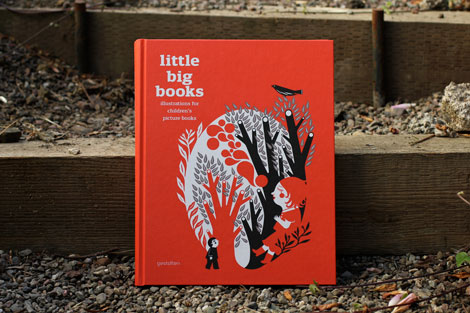 Little Big Books: Illustrations for Children's Picture Books
By Robert Klanten & H. Hellige
Published by Gestalten
240 pages / 9.7″ x 12″
Little Big Books showcases the best examples of illustration for children's books and documents current trends in their design. Reflecting a broad range of styles, methods, and materials, the images and concepts featured here provide an insightful overview of the most important aesthetic developments over the last several years. An introductory text puts the current work into the historical context of classic illustrated books for children.
Pick up a copy at Amazon, Gestalten or your local book store.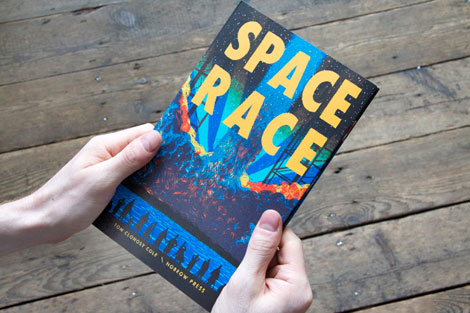 Space Race (Leporello) by Tom Clohosy Cole
Published by Nobrow
20 pages / 9.1″ x 5.5″
Space Race covers the USSR's early triumphs of space exploration on one side the USA's race to the moon on the other, all in beautifully illustrated style.  Space Race is not just a stunning work of art though, as it includes an illustrated fact sheet detailing important breakthroughs in space travel on both sides of the Iron Curtain between 1957 and 1975, making it a fantastic tool for educators as well as a fun way for young historians to explore a defining period of the 20th Century.
Pick up a copy at Amazon, Nobrow or your local book store.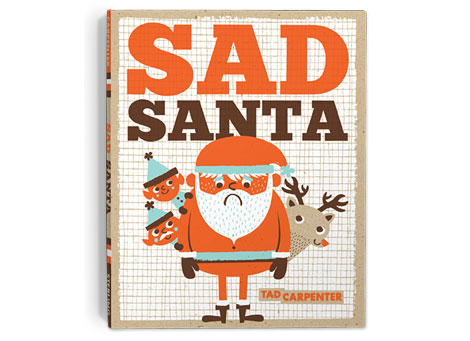 Sad Santa by Tad Carpenter
Self Published
32 pages / 8″ x 10″
Pick up a copy at Amazon and Tad Carpenter's shop.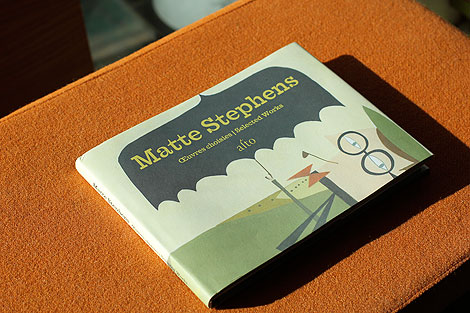 Matte Stephens Selected Works (Oeuvres choisies)
Published by Editions Alto
96 pages /  7.5″x10.5″
Text set in Farao with captions in French & English.
Copies are available at Matte's Etsy shop and Editions Alto.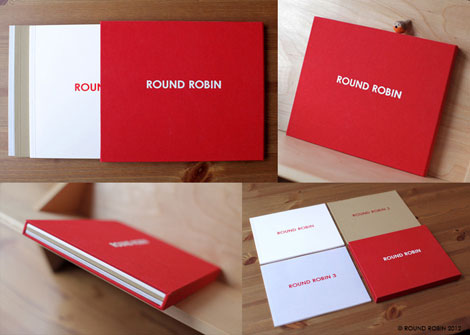 Round Robin
By Jennifer C. Chang, Daniela Stijleva and Katy Wu.
Available in the Round Robin shop.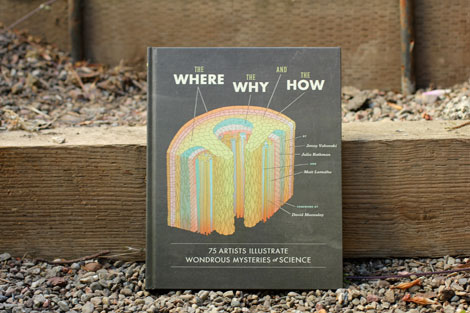 The Where, the Why, and the How: 75 Artists Illustrate Wondrous Mysteries of Science
By Jenny Volvovski, Julia Rothman, and Matt Lamothe.  Foreword by David Macaulay
Published by Chronicle Books
168 pages / 8″ x 10″
A science book like no other, The Where, the Why, and the How turns loose 75 of today's hottest artists onto life's vast questions, from how we got here to where we are going. Inside these pages some of the biggest (and smallest) mysteries of the natural world are explained in essays by real working scientists, which are then illustrated by artists given free rein to be as literal or as imaginative as they like.
Pick up a copy at Amazon, Chronicle Books or your local book store.
Have other suggestions? Drop us a note in the comments.
——————–
Also worth viewing:
Saul Bass Book
Design Books
Holiday wish lists
Not signed up for the Grain Edit RSS Feed yet? Give it a try. Its free and yummy.
——————–

Share on Facebook
TagsBooks
12.07.12 in Found design by Dave
Share on Facebook