Maria Rehm – Katzchen im Zoo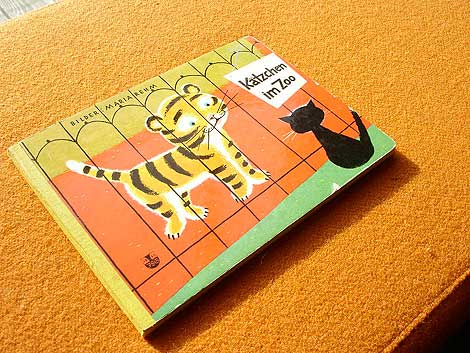 Maria Rehm – Katzchen im Zoo c196?

It hard times being on lockdown. As the Lifers Group once said, "your living in the Belly of the Beast". Sometimes you just need a homie to talk to. In this loveable children's tale, a little black cat goes to visit his crew holding it down at the local zoo. He chats it up with some birds, an elephant and even some silly seals.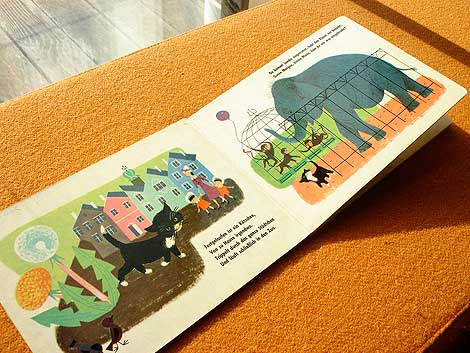 This town is particularly known for it's extra large thistle.
Can someone help with the translation? I've written the text on each page below each image.
Text on the left: Fortgelaufen ist ein Katzchen, Von zu Hause irgnendwo. Trippelt durch das ganze Stadtchen Und lauft schlieblich in den Zoo.
Text on the right: Da kommt angetrottet, hebt den Russel mit Bedacht: Guten Morgen, kleine Mieze, hast du mir was mitgebracht?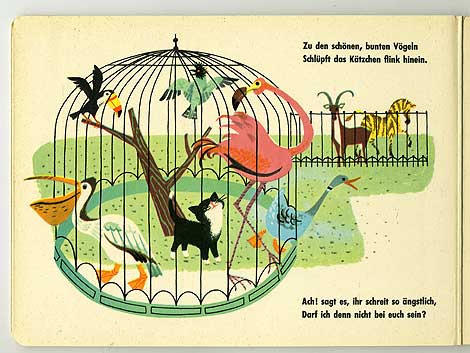 Zu den schhonen, bunten vogeln Schlupt das Katzchen hinein.
Ach! sagt es, ihr scheit so angstlich, Darf ich denn nict bei euch sein?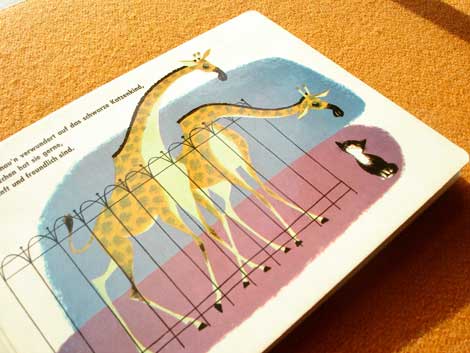 Some of the cages only have one wall. The Giraffes still haven't figured out how to escape.
Die Giraffen schau'n verwundert auf das schwarze Katzenkid, Und das Katzchen hat sie gerne, Weil sie sanft und freundlich sind.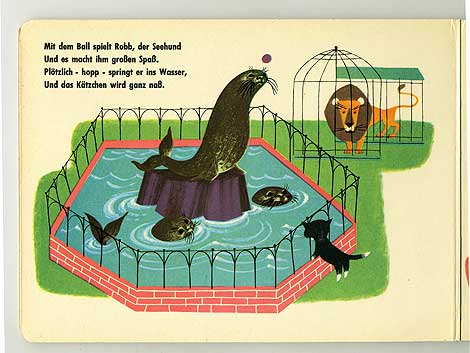 Introducing an incredibly awkward lion cage.
Mit dem Ball spielt Robb, der Seehund Und es machtihm grobenSpab. Plotzlich – hopp – springt er insWasser, Und Katzchen wird ganz ganz nab.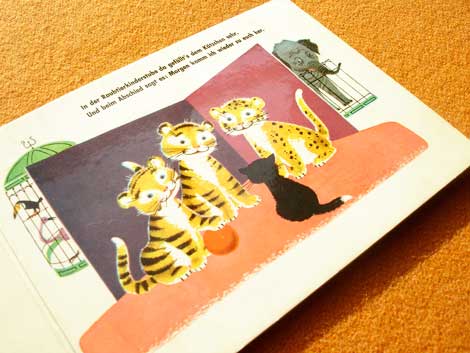 One of those tiger cubs is made of chocolate chips. I have a strange feeling it has something to do with that orange orb.
In derRaubtierkinderstube da gefallt'sdem Katzchen sehr. Und beim Abschied sagt es: Morgen komm ich wider zu euch her.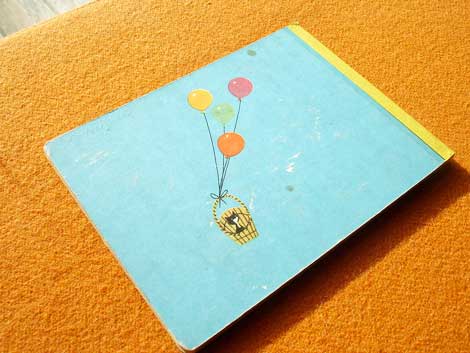 ———————-
Also worth checking: Rudolf Lukes: The Little Polar Bear
Not signed up for the Grain Edit RSS Feed yet? Give it a try. Its free and yummy.
———————-

Share on Facebook
06.16.09 in Off Our Bookshelves by Dave
Share on Facebook