Sweet CAPAC logo nectar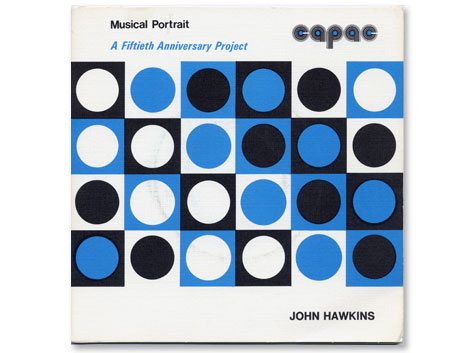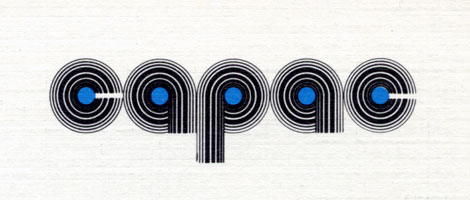 The Asian American Film Festival is in San Francisco now, so I had a chance to check out "Blood Brothers" which is one of the more recent films produced by John Woo. Anyone else seen this? Overall I thought it was pretty cheesy, but the ending wasn't too bad. On the way to the theater I stopped by my friend Cool Chris's record shop. Chris runs Groove Merchant which is notorious amongst beat diggers and record collectors as the place to go if you want to find rare jazz, funk and library lps. While I was there Chris hit me off with a copy of the record above.
The John Hawkins lp seen above is part of a series of 45s (the little records..7″) initiated by CAPAC (Composers, Authors and Publishers Association of Canada Limited). I'm less concerned with the music on this album as I am with the design of the logo. The rounded letters take form as records with the lines of different weights creating the grooves. It wasn't uncommon to see logo treatments like this in the 1970s and I think this is one of the better examples.

Share on Facebook
Tags1970s, Canada, graphic-design, lp-covers, music, out-of-print, records
03.16.08 in Off Our Bookshelves by Dave
Share on Facebook