Recently Received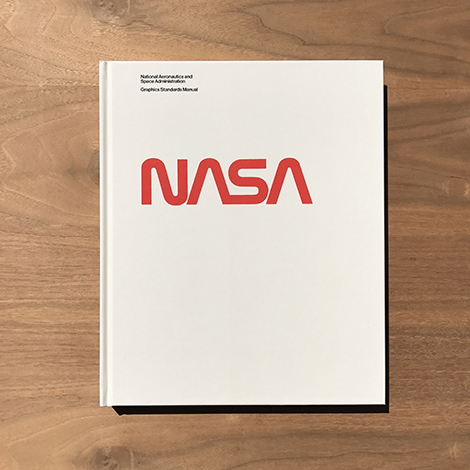 We've received some awesome titles from Nobrow Press, PIE International, Rizzoli, Standards Manual, and more. Also included are rad bandanas designed by Hitch, gorgeous linen journals from House Industries, and a collection of architecturally-inspired rubber stamps by Aurelien Debat. Check them all out after the jump.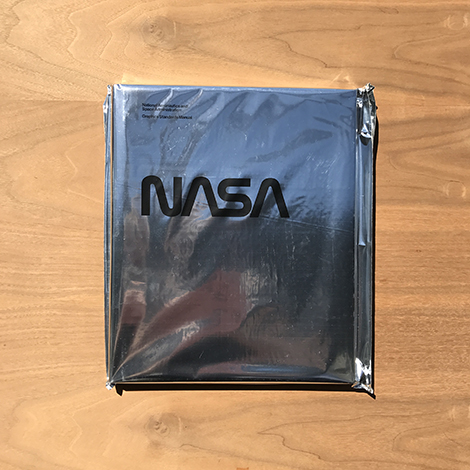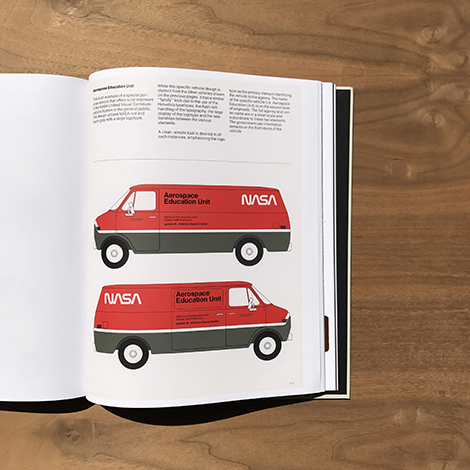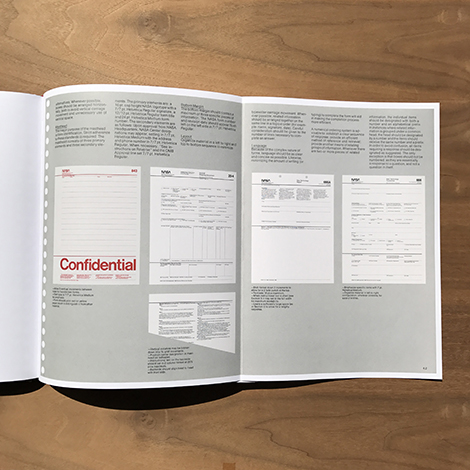 National Aeronautics and Space Administration Graphics Standards Manual
Designed by Richard Danne and Bruce Blackburn, Danne & Blackburn, 1975
Published by Standards Manual
220 pages
The NASA Graphics Standards Manual is a gorgeous piece by Bruce Blackburn. Created with fellow designer Richard Danne, it beautifully displays NASA's branding guidelines and features fun details like the mission patches from Apollo 11 and the Gemini Program. To craft the reproduction, scans were taken from Danne's personal copy of the original guidebook. Included is a forward by Danne, an essay by Christopher Bonanos, and scans of the 'Managers Guide', a follow up booklet distributed by NASA. The book is packaged in a static shielding pouch that adds a fun dose of futuristic flair.
Available at Standards Manual and your local bookshop.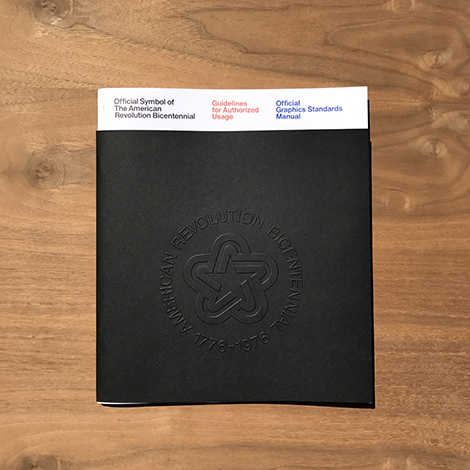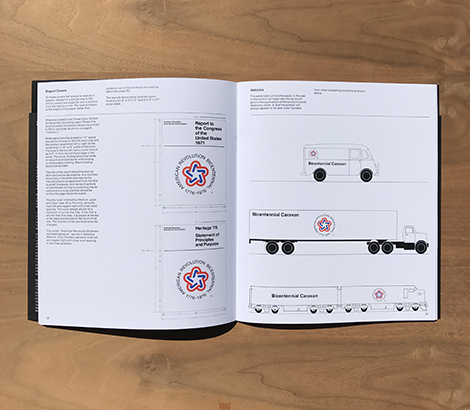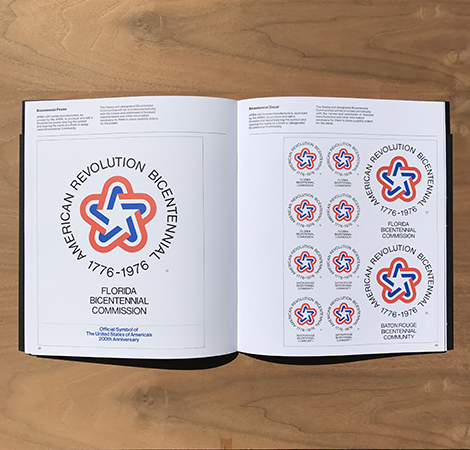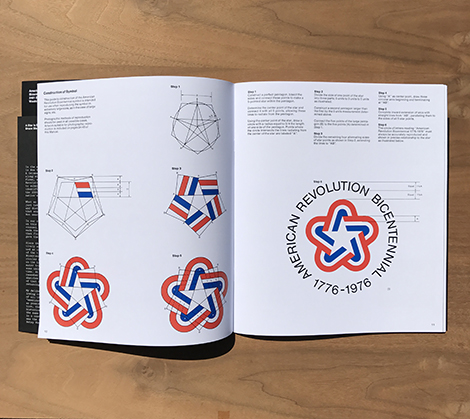 Official Symbol of The American Revolution Bicentennial: Guidelines for Authorized Usage; Official Graphics Standards Manual
Designed by Bruce Blackburn, 1974
Published by Standards Manual
Limited Edition of 1,976
52 pages + 8 panel jacket
This is a beautiful reproduction of Bruce Blackburn's official standards manual for the 1976 American Revolution Bicentennial symbol. The emblem recognized America's 200th birthday and was the predecessor to Blackburn's iconic NASA logo. Highly detailed, the book features step-by-step guidelines of how to create the symbol as well as its numerous applications. Wrapped in a sleek black jacket, the manual includes a forward from Blackburn and an essay from Christopher Bonanos. The first 1,976 copies are limited edition and come with an original bicentennial post stamp.
Available at Standards Manual and your local bookshop.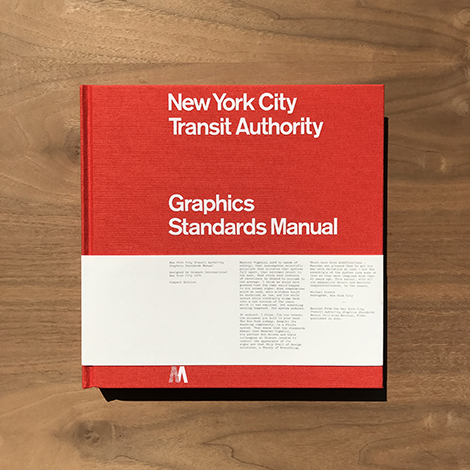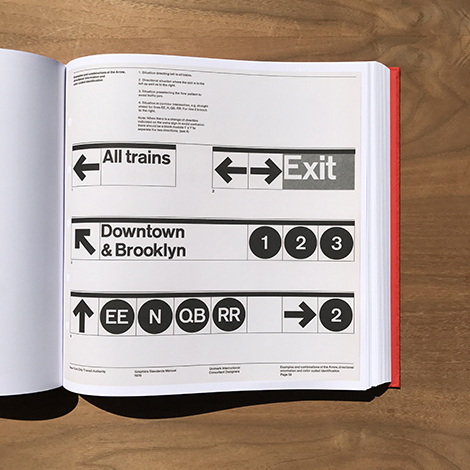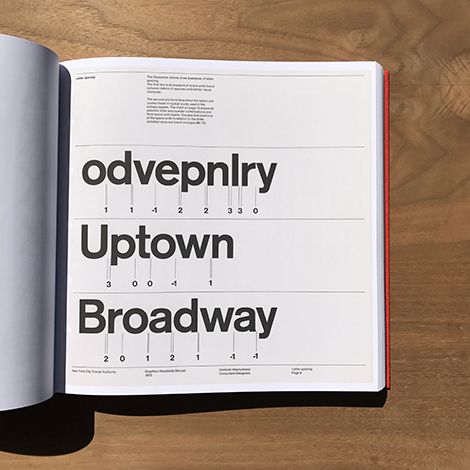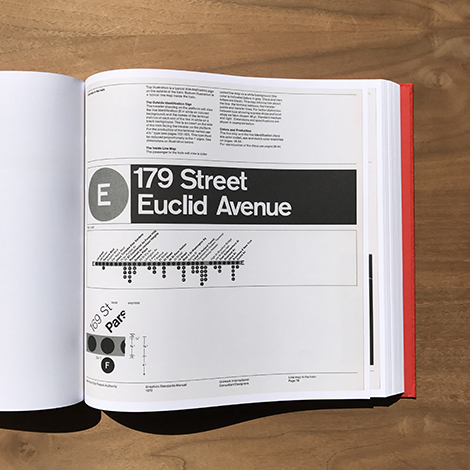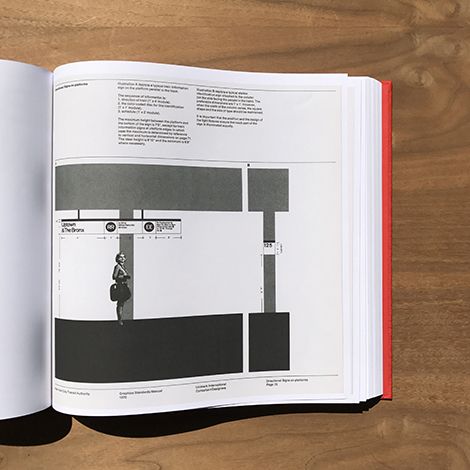 1970 New York City Transit Authority Graphics Standards Manual
Designed by Massimo Vignelli and Bob Noorda, Unimark, 1970
Published by Standards Manual
356 pages
The NYCTA Graphics Standards Manual is Massimo Vignelli and Bob Noorda's masterpiece. Found within its pages are diagrams of icons, color codes, and typographic rules that comprise the subway's signage system that is still used today. Also revealed are maps and schematics that uncover the strategic thinking behind making the subway easier to navigate. All of the images within the reproduction were scanned from the private collection of the Vignelli family and are beautifully bound within an Italian cloth wrapped cover.
Available at Standards Manual and your local bookshop.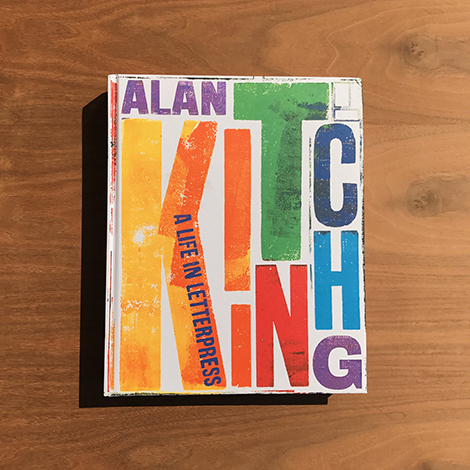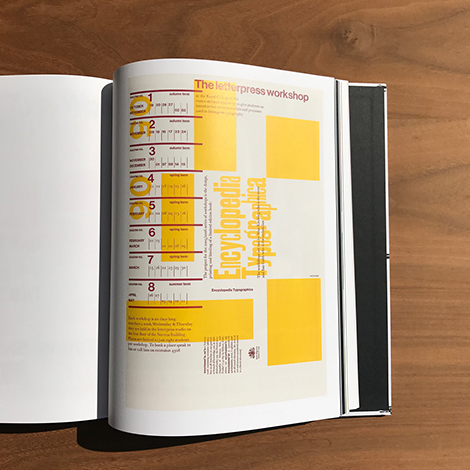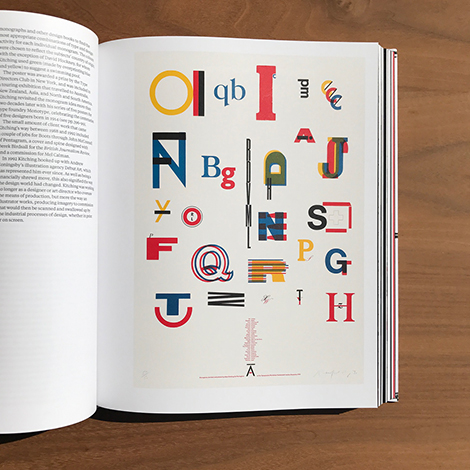 Alan Kitching: A Life in Letterpress
By John L. Walters
Published by Laurence King
408 pages
This long-awaited monograph documents the work of world-renowned typographer, designer, and letterpress practitioner Alan Kitching.
Spanning over fifty years, this lavish volume leads us from Kitching's first typographical experiments under the auspices of mentor Anthony Froshaug to his most iconic creations at The Typography Workshop. It covers his years designing alongside Derek Birdsall, as well as his time teaching letterpress at the Royal College of Art, and showcases his most colorful and expressive pieces, including his prolific work for The Guardian. Kitching's work hangs in private collections and galleries but it has also featured on everything from magazine and book covers, postage stamps and theater posters, to wine labels, billboards, and signage.
Available at Amazon, Laurence King, and your local bookshop.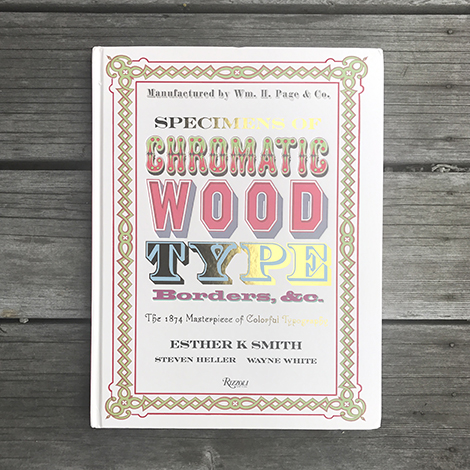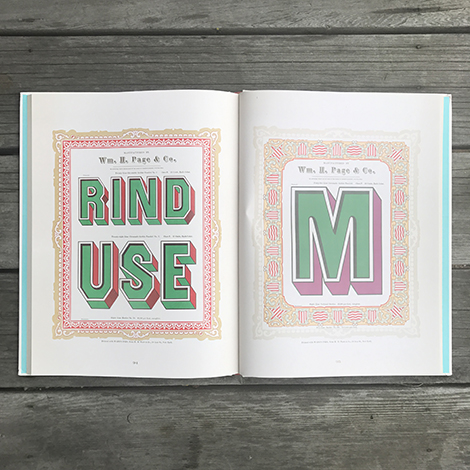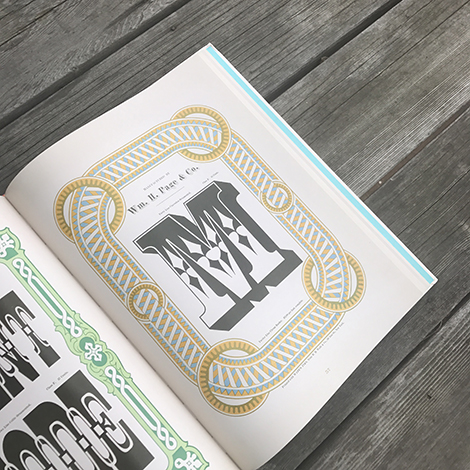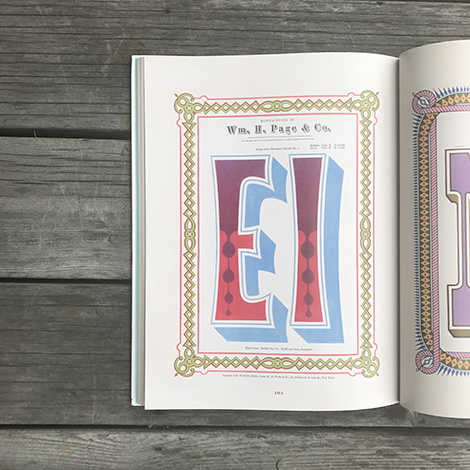 Specimens of Chromatic Wood Type, Borders, &c.: The 1874 Masterpiece of Colorful Typography
Edited by Esther K. Smith, Forward by Steven Heller, Contribution by Wayne White
Published by Rizzoli
120 pages
Specimens of Chromatic Wood Type, Borders, &c. is a vintage volume with an established cultlike status within the bibliophile, typographic, and design worlds. Originally published as a catalogue for William H. Page's Connecticut wood type foundry — considered one of the best in the world — this 1874 type specimen book features elaborate display typefaces meant to announce tent revivals and circuses. In addition to the beautifully intricate typefaces and playful designs, the original author designed the pages in such a random sequence that the text reads as humorous and strange experimental poetry. Accidental or not, this beautiful book will delight readers with the humor and the beauty of each print.
This edition reproduces all 102 pages of the original book. A charming gift or perfect addition to any serious art-book library, this volume will be loved by typographers, designers, artists, poets, DIYers, and anyone with a wicked sense of style.
Available at Amazon, Rizzoli, and your local bookshop.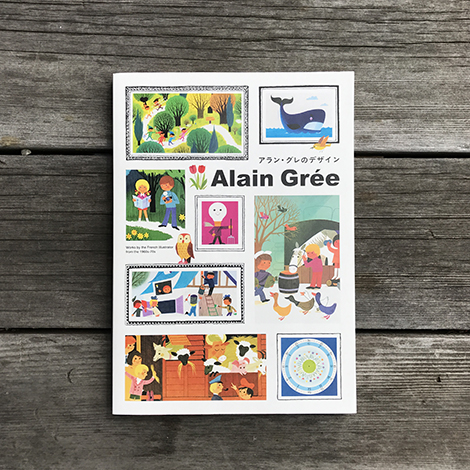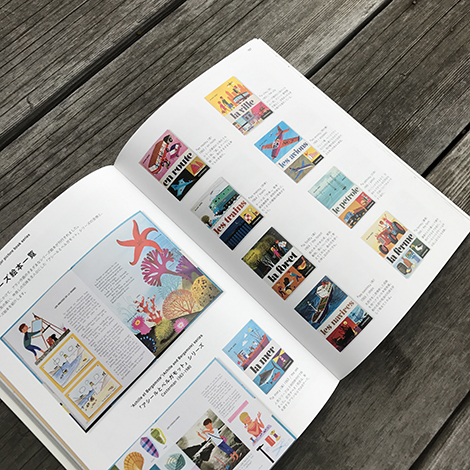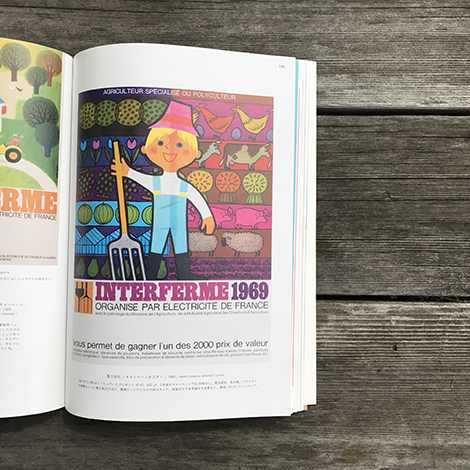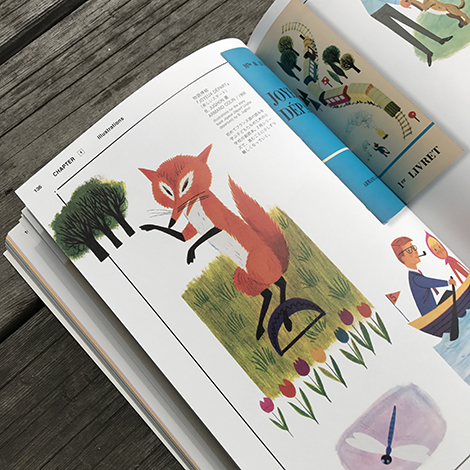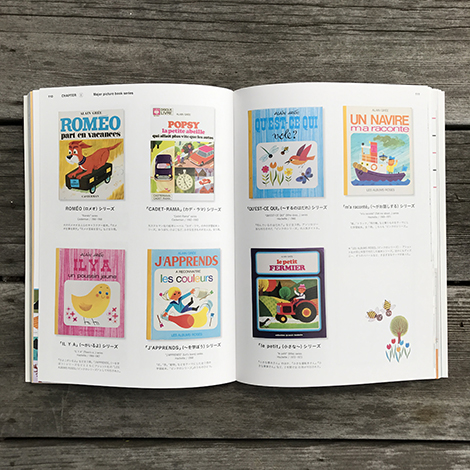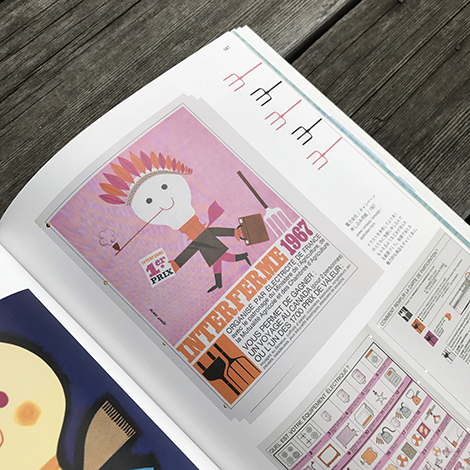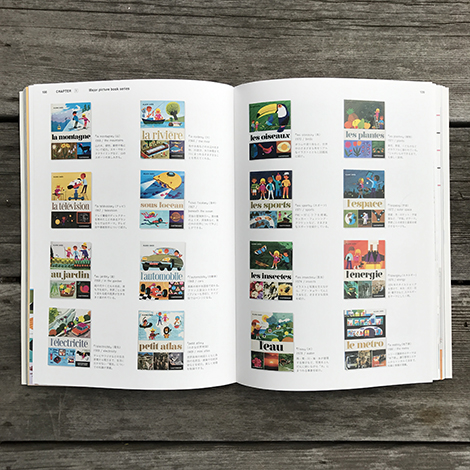 Alain Grée: Works by the French Illustrator from the 1960s-70s
By Alain Grée
Published by PIE International
224 pages
Born in 1936, Alain Grée is a French illustrator, author and graphic designer. He has released more than 300 children books since the late 1950s, when colorful and visually attractive educational books were rare. His educational books for children, often known as the PILOU series or the Achille et Bergamote series, have been translated into more than 20 languages and widely read all over the world. His colorful, cheerful illustrations have also been used in school textbooks, as well as in advertising posters.
This is the very first art collection title introducing his beautiful illustrations selected mainly from his work during the 1960s and 1970s. More than 200 art works are showcased, some of which are only available today in antique books. In addition, this title features Grée's original paintings, rough sketches and interviews. This is a treasured collection for adults who have grown up with Grée's books, who will recall their own childhood days, as well as a good reference for those studying illustration.
Available at Amazon, Barnes & Noble, IndieBound, and your local bookshop.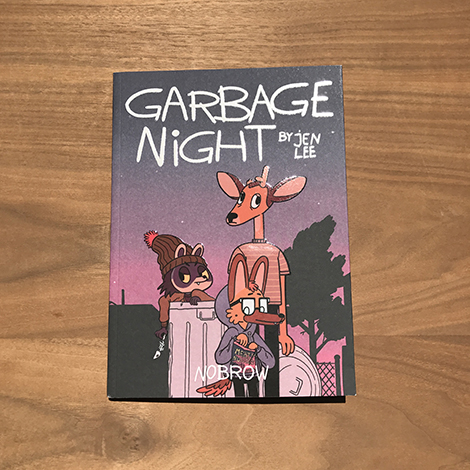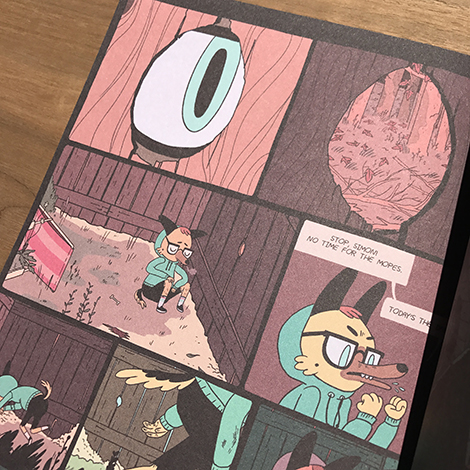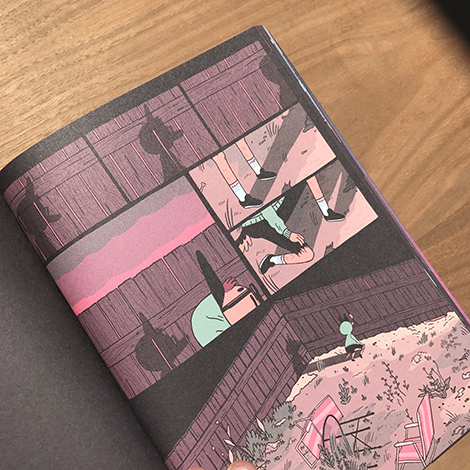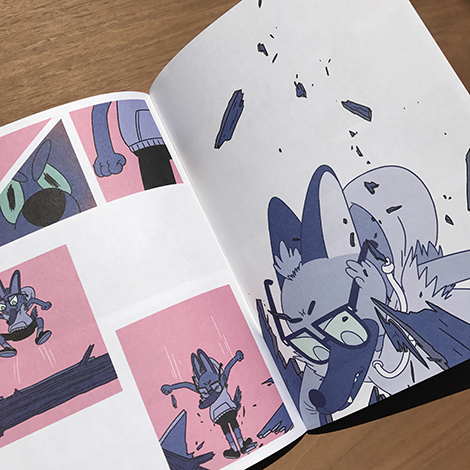 Garbage Night
By Jen Lee
Published by Nobrow Press
72 pages
Juvenile animals strive to survive across a post-apocalyptic wasteland in this striking parable about the nature of freedom and friendship.
Part Watership Down, part Akira, Jen Lee's latest comic follows Simon, a dog, who lives in a barren backyard with his two best friends, Cliff, a raccoon, and Reynard, a deer. The unlikely gang spends their days looting the desolate supermarket and waiting for the return of the hallowed 'garbage night'. But rumour has it, there's a nearby town where humans still live. The trio joins up with Barnaby, a mysterious stranger, and set off into the unknown…
Contains Jen Lee's 17×23 comic, Vacancy.
Available at Amazon, Nobrow Press, and your local bookshop.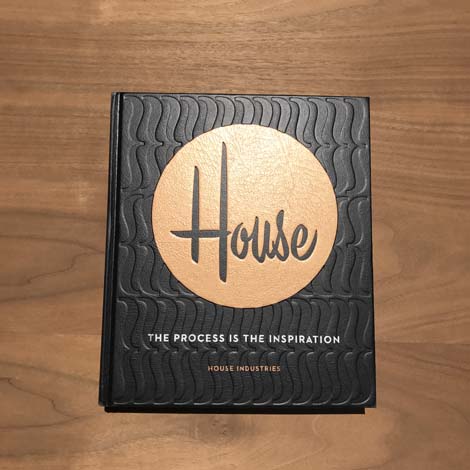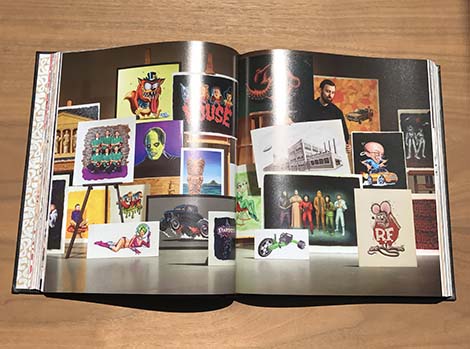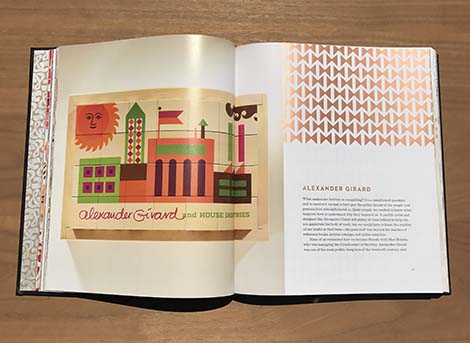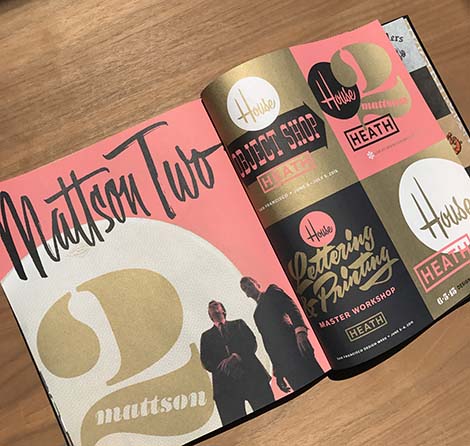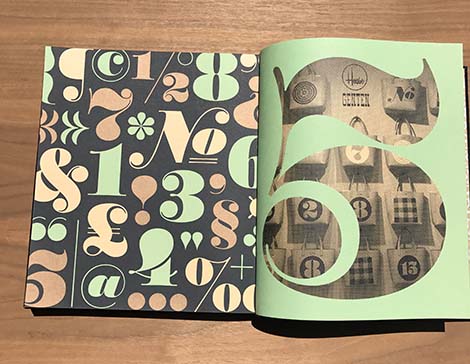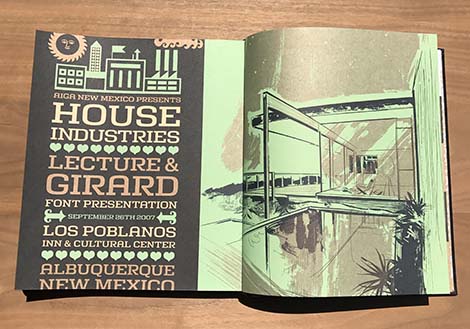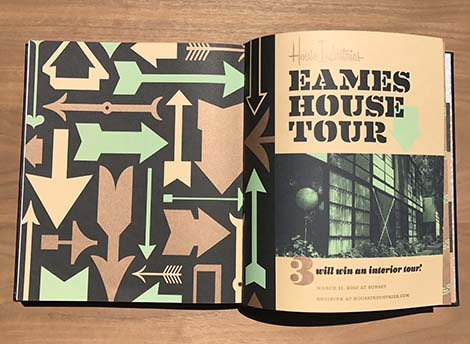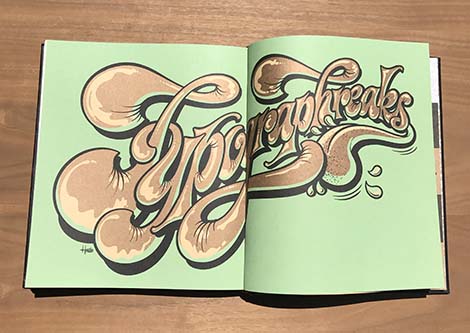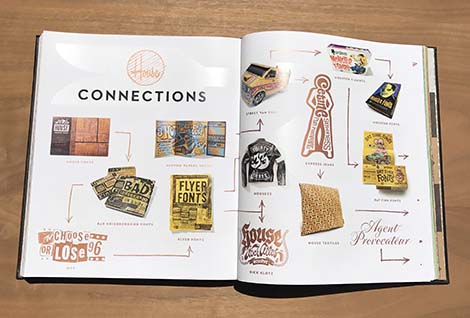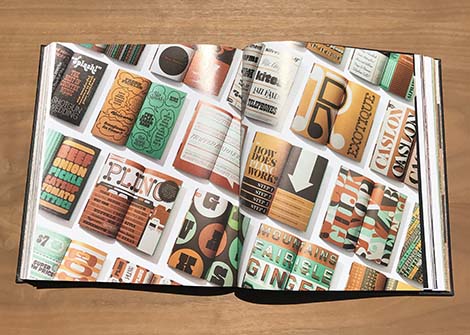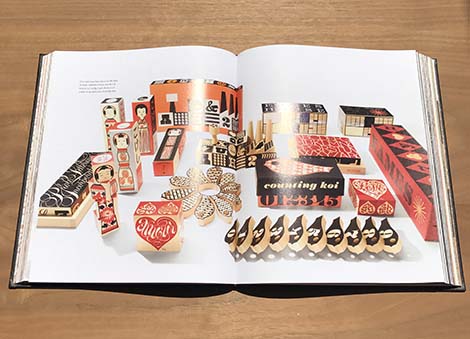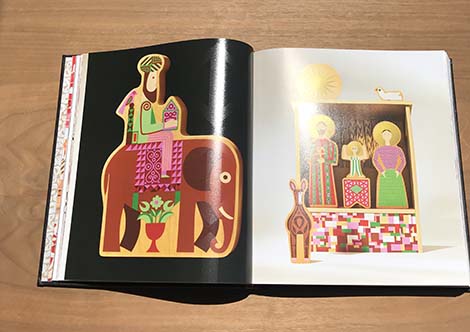 House Industries: The Process Is the Inspiration
By House Industries, Andry Cruz, Rich Roat, Ken Barber
Forward by J.J. Abrams
Published by Watson-Guptill
400 pages
A standard-bearer of American design since 1993, House Industries answers the burning question, "Where do you find inspiration?" with this illustrative collection of helpful lessons, stories, and case studies that demonstrate how to transform obsessive curiosity into personally satisfying and successful work. Presented in House's honest, authentic, and often irreverent style, and covering topics ranging from fonts and fashion to ceramics and space technology, this beautifully useful 400–page volume offers a personal perspective on the origin of ideas for creative people in any field. Most important, this book shows that there's no sense in waiting for inspiration because inspiration is already waiting for you.
Available at Amazon, Penguin Random House, and your local bookshop.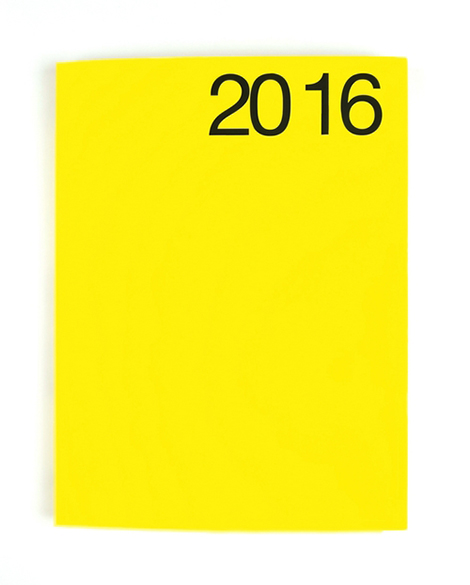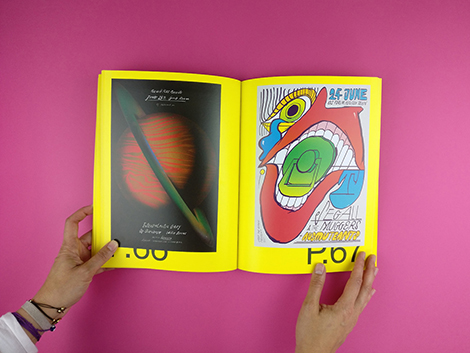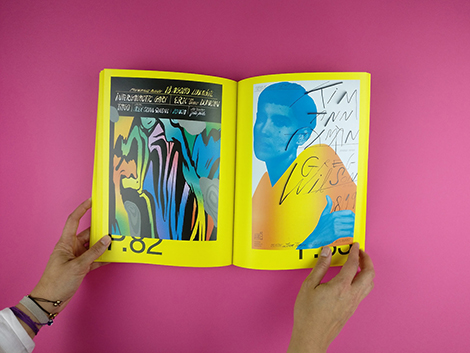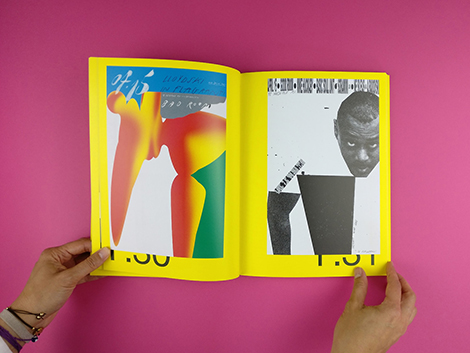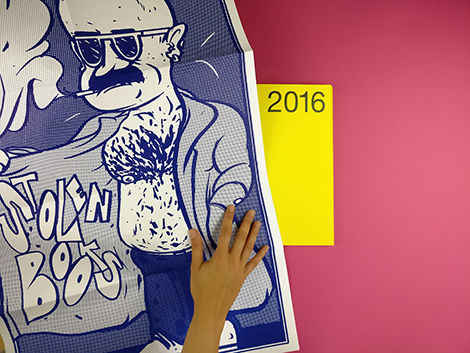 2016
By Bráulio Amado
Published by Stolen Books
120 pages
2016 by the talented Bráulio Amado is finally out. This book highlights a collection of posters he designed last year. In addition, it comes with a sweet exclusive poster.
Available at Stolen Books and your local bookshop.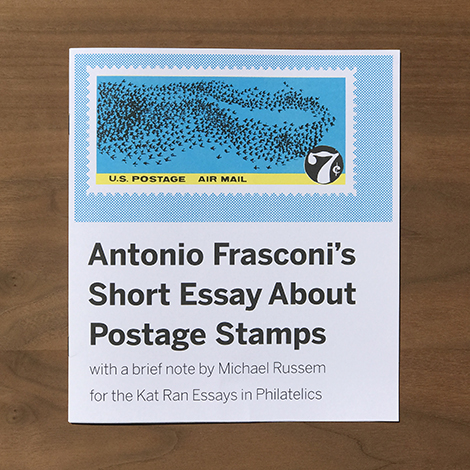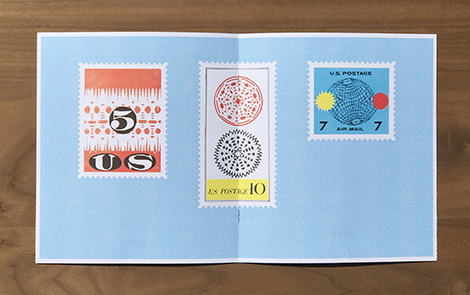 Antonio Frasconi's Short Essay About Postage Stamps
By Antonio Frasconi
Published by Kat Ran Press
8 pages
In 1961, artist and designer Antonio Frasconi was invited by A. Hyatt Mayor of the Metropolitan Museum of Art to write an essay about the design of postage stamps. The essay is very short, but it makes up the bulk of this little book, together with his designs for hypothetical stamps. To accompany this essay, Michael Russem wrote an even shorter essay about Frasconi's essay, hypothetical stamp designs, and the 1963 U.S. stamp for the centennial of the National Academy of Science. That stamp was chosen over designs by Josef Albers, Herbert Bayer, Buckminster Fuller, and Bradbury Thompson—tough competition, but an easy and interesting story to tell. Antonio Frasconi's Short Essay About Postage Stamps is a little shot of graphic design history you didn't even know you needed.
Available at Kat Ran Press and your local bookshop.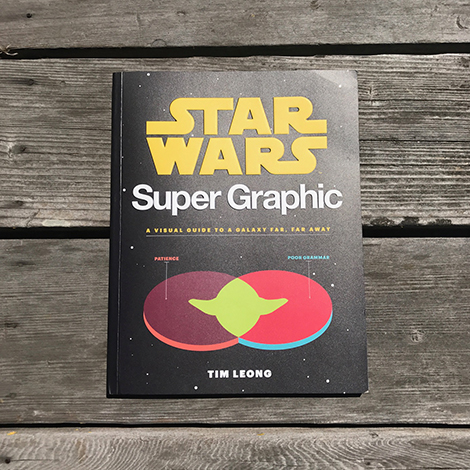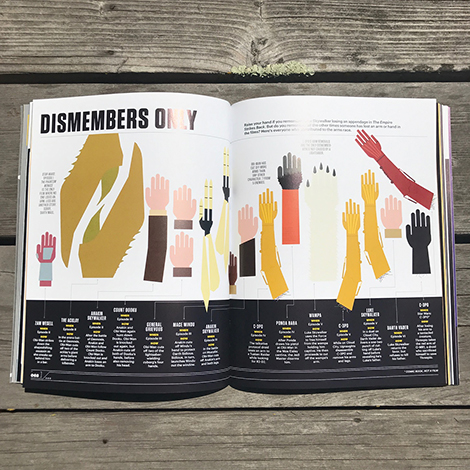 Star Wars Super Graphic: A Visual Guide to a Galaxy Far, Far Away
By Tim Leong
Published by Chronicle Books
176 pages
Graphic design guru Tim Leong presents Star Wars trivia in an all-new way—through playful pie charts, bar graphs, and other data-driven infographics. From a Venn diagram of Yoda's idiosyncrasies to an organizational chart of the Empire to a line graph of Grand Moff Tarkin's management decisions, Star Wars Super Graphic shines a new light on the much-adored universe. Equal parts playful and informative, this visual love letter to the vast Star Wars universe will enchant fans of all ages.
Available at Amazon, Chronicle Books, and your local bookshop.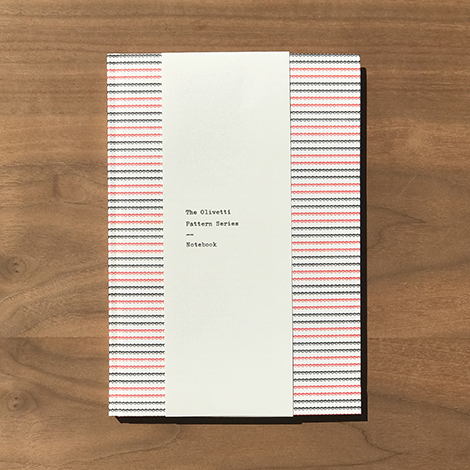 Olivetti Pattern Series Notebook
Made by Memo
Published by Princeton Architectural Press
160 pages
This elegant all-purpose journal features patterns made on an Olivetti Lettera 22 typewriter, a design icon held in the collections of the MoMA and the Cooper Hewitt, and revered by writers from Sylvia Plath to John Updike. The beautiful hardcover journal includes a set of ribbon markers: one red and another black, like the two-color ribbon on a vintage Lettera 22.
Available at Amazon, Princeton Architectural Press, and your local bookshop.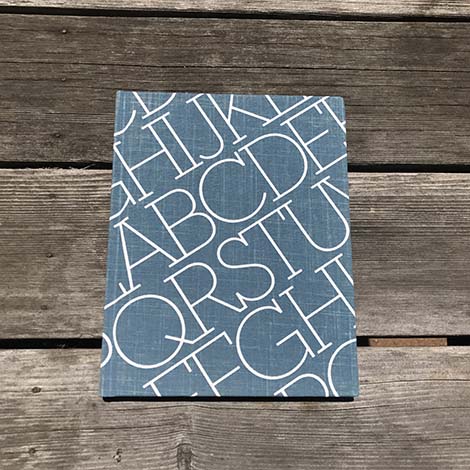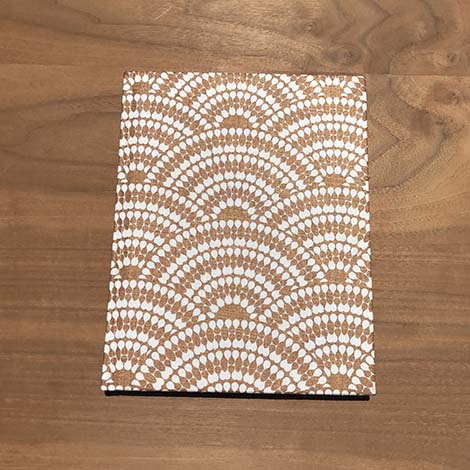 House Industries Linen Journals
By House Industries
Beautiful yet practical journals for creative inspiration and expression.

Perfect for note taking, sketching, and journaling, these smart and stylish cloth-bound notebooks feature:
•   Silkscreened cover with a typographic design
•   Illustrated end pages
•   Smooth, high-quality graph and dot paper
Available at Amazon, Penguin Random House, and your local bookshop.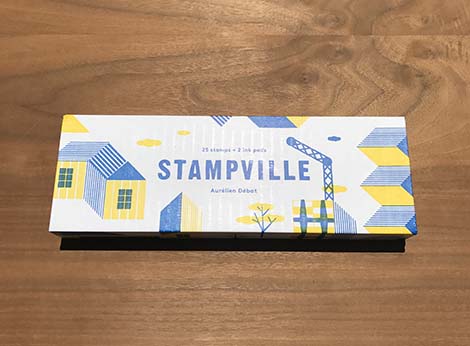 Stampville
25 stamps + 2 ink pads
By Aurelien Debat
You are the architect, planner, designer, and builder with this set of rubber stamps and two colored ink pads. The matchbox-style box contains twenty-five woodbacked stamps in an assortment of shapes and textures, all the essential building blocks needed to create a simple house, a whimsical village, or a towering architectural marvel. The combinations are infinite and immediately gratifying.
Available at Amazon, Princeton Architectural Press, and your local bookshop.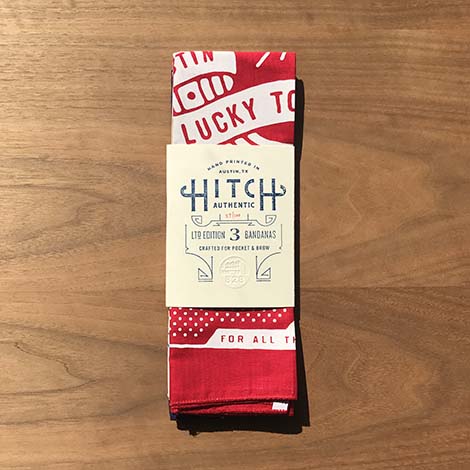 Hitch Bandanas 3-pack
3 hand-crafted bandanas. 100 uses. Perfect for sweat mopping, tear wiping, trail marking, taxi flagging, sun blocking, magic tricking, or just plain ol' wall-hanging. Quickly transforms into a napkin, tourniquet, blindfold, tissue, flag, rag, bag, or gag.
Like what you see? Drooling just a little bit? You know what's good for wiping up drool? A BANDANA.
Roughly 21″ square. Exactly 100% cotton.
Available at 828.
——————–
Also worth viewing…
Recently Received: April 2017
2016 Holiday Gift Guide: Design & Illustration Books
Recently Received: November 2016
Follow us on RSS, Instagram, Pinterest, Wanelo,
——————–

Share on Facebook
07.18.17 in Off Our Bookshelves, recently received by Sandy
Share on Facebook