2015 Holiday Gift Guide: Design Books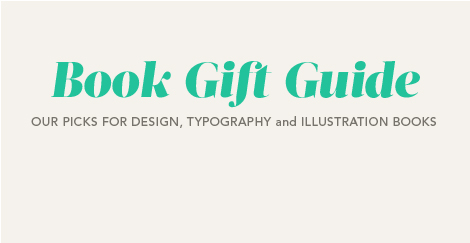 Here it is, our annual book gift guide! Below you will find over 30 titles from our favorite publishers. Included are our top picks for illustration, graphic design and typography. Enjoy!
Design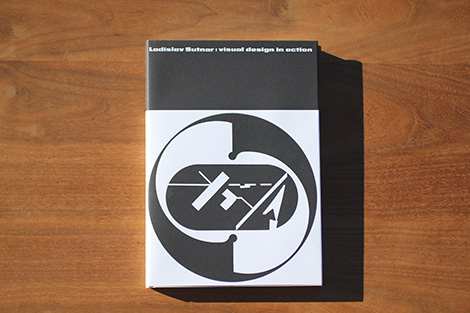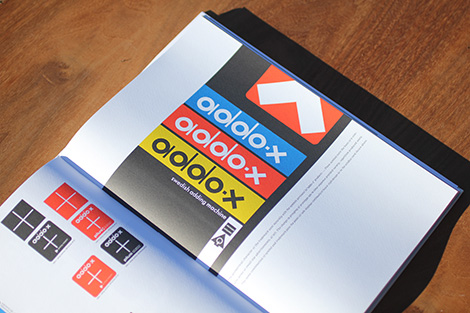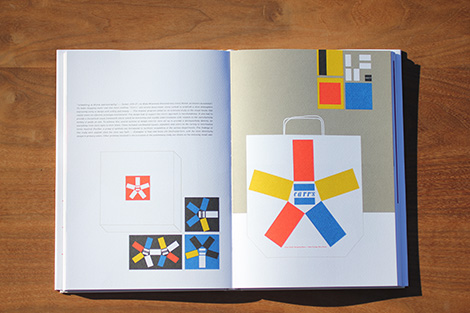 Visual Design in Action
By Ladislav Sutnar / Edited by Steven Heller & Reto Caduff
Published by Lars Muller
188 Pages
Sutnar's brilliant structural systems for clarifying otherwise dense industrial data placed him in the pantheon of Modernist pioneers and made him one of the visionaries of what is today called "information design". Visual Design in Action is a snapshot of Sutnar's American period (1939–1976), and includes graphics for Carr's Department Store, advertisements for the Vera Neumann Company, identity for Addo-X, and other stunningly contemporary works. He is best known for his total design concept for the Sweets Catalog Service and lesser known for introducing the parenthesis as a way to typographically distinguish the area code from the rest of a phone number.
Visual Design in Action is a testament to the historical relevance of Modernism and the philosophical resonance of Sutnar's focus on the functional beauty of total clarity. This reprint of Visual Design in Action (originally published in limited quantities in 1961) is as spot-on about the power of design and "design thinking" as it ever was.
Available at Amazon, Lars Muller and your local book shop.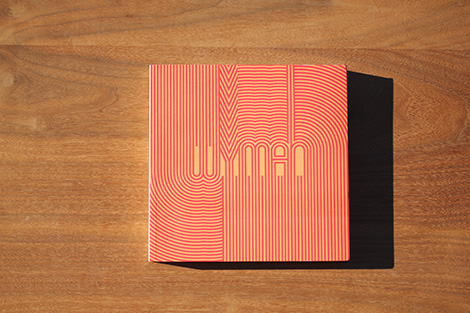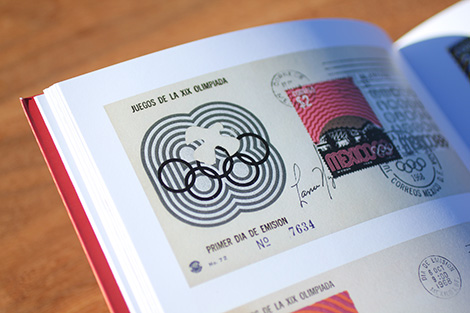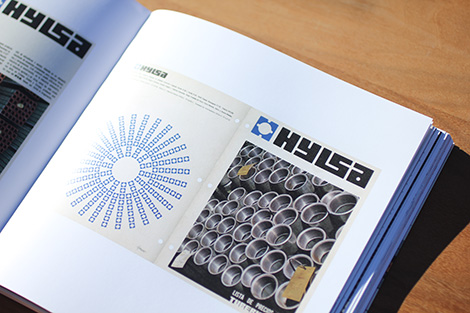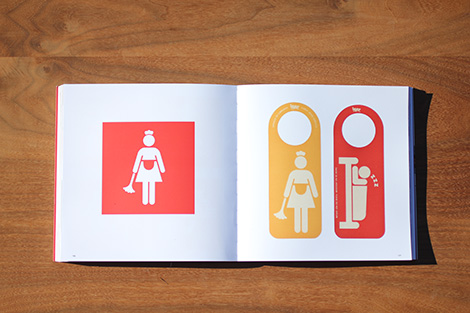 Lance Wyman: Mexico
Published by RM / MUAC
264 pages
Throughout a career that spans over 50 years, Wyman has made his name by designing for museums, zoos, metro stations and the 2008 Barack Obama presidential campaign. But it was when he won a competition at age 29 to design the Mexico Olympic graphics for the 1968 games that Wyman launched his career; his work is now a cornerstone for understanding the visual culture of present-day Mexico. In lieu of the extravagance typical of Olympic designs, Wyman offered something refreshing, spacious and above all modern as he unwittingly entered a tumultuous and revolutionary moment in Mexican history.
Available at Amazon, artbook and your local book shop.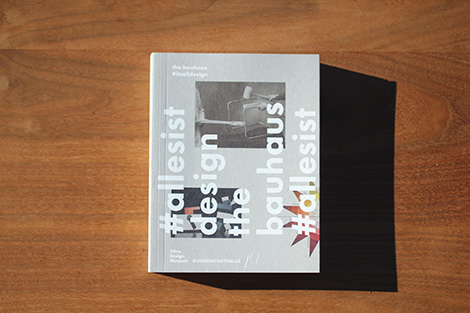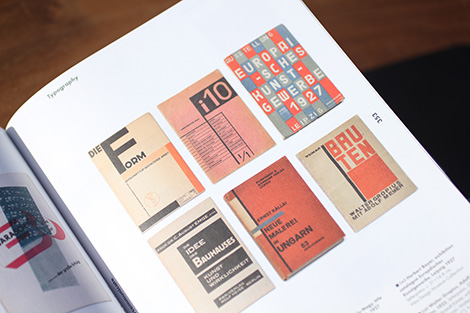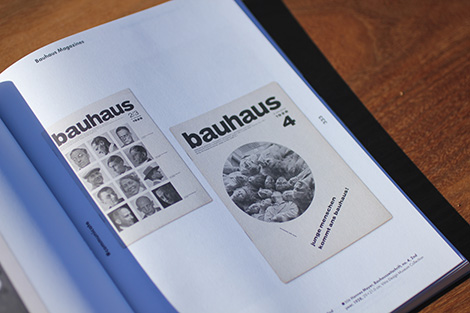 The Bauhaus: #itsalldesign
Edited by Mateo Kries, Jolanthe Kugler / Published by Vitra
464 Pages
This volume offers the most comprehensive overview of the extended concept of design that was initiated at the Bauhaus. Alongside rare exhibits from design, architecture, art, film and photography–some of which have never previously been published–the book documents the development processes as well as the socio-political concepts behind the Bauhaus. To underline their relevance for today's creative practice, these ideas are contrasted to current themes in design such as the digital revolution, and the works of numerous present-day artists and designers.
Available at Amazon, artbook and your local book shop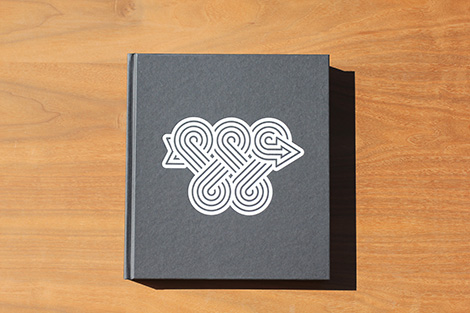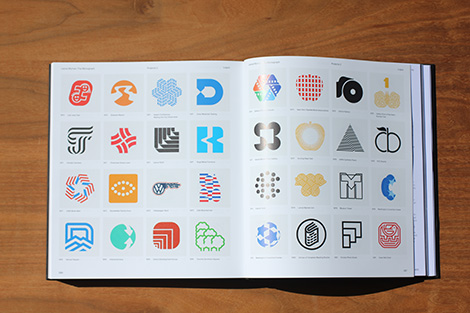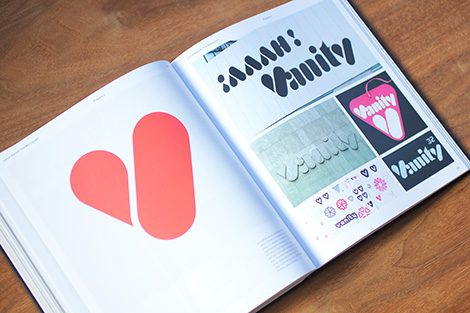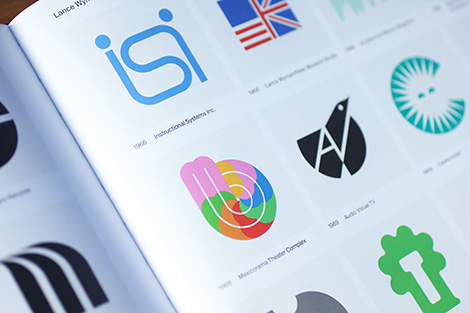 Lance Wyman: The Monograph
Edited by Adrian Shaughnessy / Published by Unit Editions
Designed by Spin
Edition of 2000
464 pgs / Hardback, black cover and white foil
I've long admired Lance Wyman's work, but that appreciation was limited to the scant selection of projects featured in peer journals over the years. I know others felt the same way and clearly there was a demand for a more comprehensive collection of Wyman's output. It appears Unit Editions was listening and have answered in the form of a hefty and thoughtful tribute to the man's work. Weighing in at almost five and half pounds the monograph showcases his significant and prolific out of identity design and examines his role as a pioneer of wayfinding. Included are his iconic designs for the Mexico 68 Olympics, the Minnesota Zoo and much more. Also featured are many previously unpublished items and a selection of pages from Wyman's vast unseen archive of graphic design 'log books'.
I'm afraid the pictures below barely do this book justice. It really needs to be seen in person to be fully appreciated.
Copies are available at Unit Editions. Highly recommended!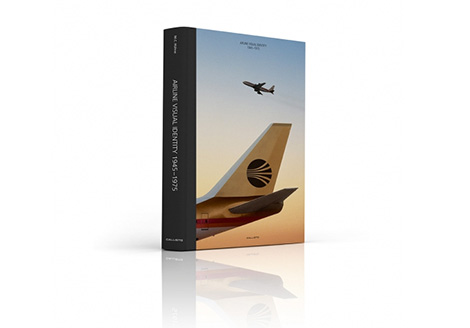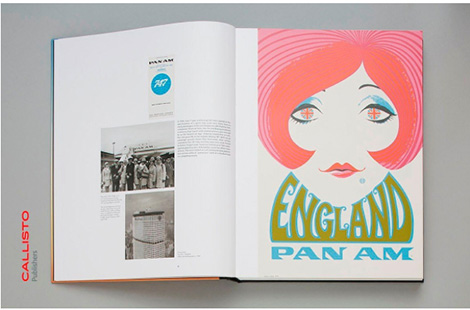 Airline Visual Identity 1945-1975
By M.C. Huhne / Published by Callisto
436 Pages
Airline Visual Identity 1945-1975 brings together the best corporate design from an era when the airline business exerted a magnetic pull on creative minds. This book not only takes you back in time to systematically explore how each of thirteen important airlines developed its own signature style, but also illustrates the fundamental shift from traditional methods of corporate design and advertising to comprehensive modern identity branding programs. Conceived by design titans such as Massimo Vignelli, Academy Award winner Saul Bass, Otl Aicher, Ivan Chermayeff or advertising luminaries such as Mary Wells Lawrence, the visual identities of airlines found in this volume demonstrate the avant-garde role of the aviation industry in the twentieth century and revive the romantic allure of travel in the jet age.
Available at Amazon. More info at  Callisto Publishers.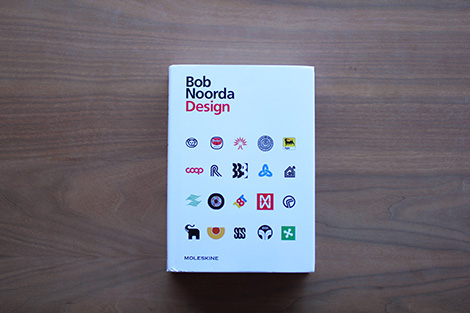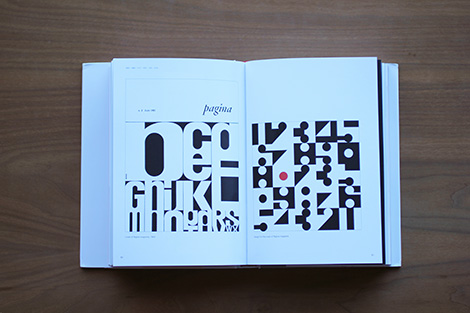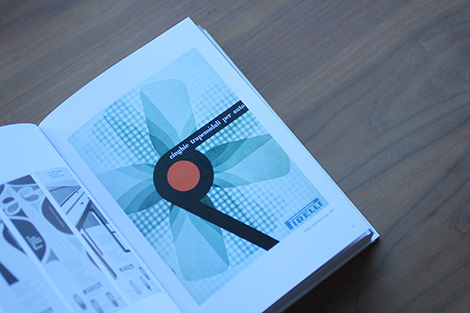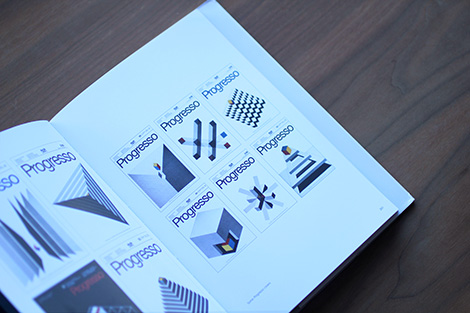 Bob Noorda Design
Published by Moleskine
384 Pages
This book is the last graphic work produced and wholly conceived by Bob Noord. Bob Noorda was a Dutch designer and architect who naturalized as an Italian citizen. Starting in the 1960s, he came to the fore as one of the main artificers of the renewal of twentieth century Italian graphic art. Noorda worked in the Dutch capital until 1954, when he decided to move to Italy to settle in Milan.
He worked on the signage and visual features of Milan's subway system (1964) and which won him his first of four Compasso d'Oro. In 1965, along with the designer Massimo Vignelli, he set up the graphic agency Unimark International, famous for using a very modern approach to design for international clients such as IBM, Pirelli, Olivetti, la Rinascente and the New York subway system, for which they redesigned the entire communication system
Available at Amazon and Moleskine.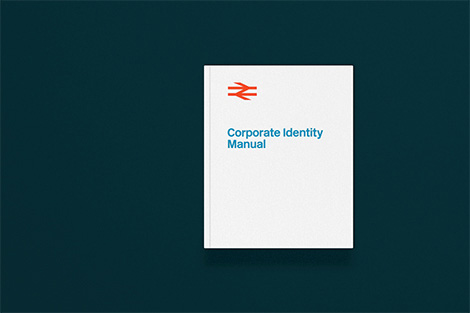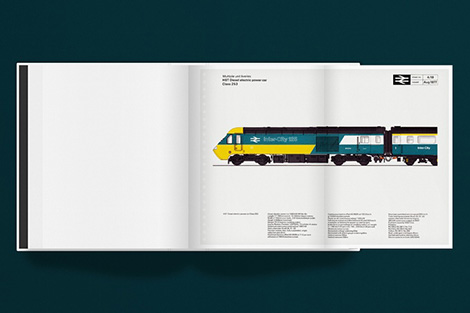 British Rail Corporate Identity Manual
Approx. 300 Pages
The British Rail logo created by Gerry Barney at Design Research Unit, has endured beyond its origins and has become a shorthand for Britain's national rail network. Maintaining a strong and unified identity across a country's railway, ferry and hovercraft network demanded a groundbreaking and extensive piece of graphic design. This book will celebrate British Rail's identity in its entirety – not only its distinctive symbol.
Foreword by Michael C Place, creative director and founder of Build
Introduction by Tony Howard, former head of design at British Rail, now managing director of Transport Design Consultancy
Essay from James Greenfield, creative director & founder of Koto
Interview with Gerry Barney, designer of the British Rail double arrow symbol
Overseen by Wallace Henning
Reserve a copy at their Kickstarter campaign.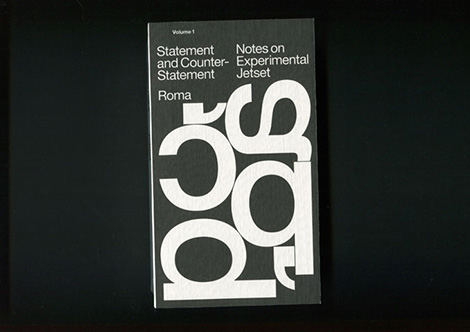 Statement and Counter-Statement: Notes on Experimental Jetset
Edited by Jon Sueda / Published by Roma
576 Pages
The first publication on the work of Experimental Jetset features almost two decades of graphic design praxis. Rather than a monolithic monograph, it is a very loose, personal archive, with essays by Linda van Deursen, Mark Owens, and Ian Svenonius, plus two photographic chapters with a selection of work by the studio, covering both printed matter and the documentation of site-specific pieces and installations. To conclude is a glossary-like anthology of texts (fragments of interviews, lectures, correspondence, etc.
Available at Roma Publications and your local book shop.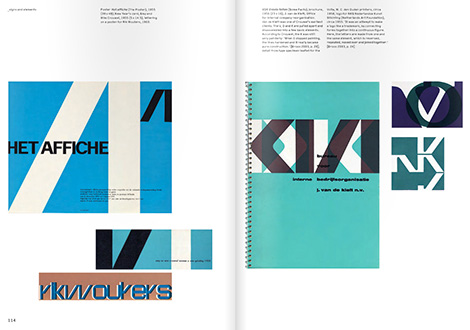 Wim Crouwel: modernist
Edited by Frederike Huygen / Published by Lecturis
464 Pages
A new, detailed monograph about Wim Crouwel, graphic designer and exhibition designer.
Available at Lecturis Books.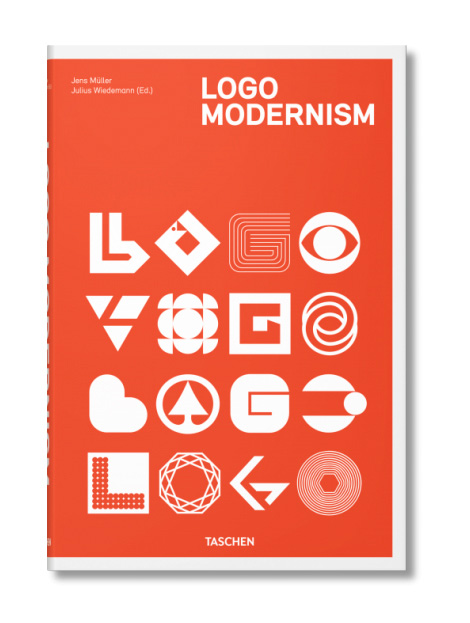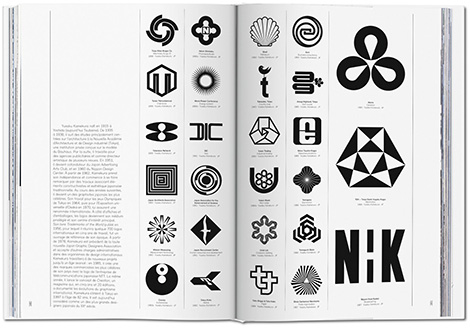 Logo Modernism
By Jens Muller and R. Roger Remington
Published by Taschen
432 Pages
This unprecedented TASCHEN publication, authored by Jens Müller, brings together approximately 6,000 trademarks, focused on the period 1940–1980, to examine how modernist attitudes and imperatives gave birth to corporate identity. Ranging from media outfits to retail giants, airlines to art galleries, the sweeping survey is organized into three design-orientated chapters: Geometric, Effect, and Typographic. Each chapter is then sub-divided into form and style led sections such as alphabet, overlay, dots and squares.
Available at Amazon, Taschen and your local book shop.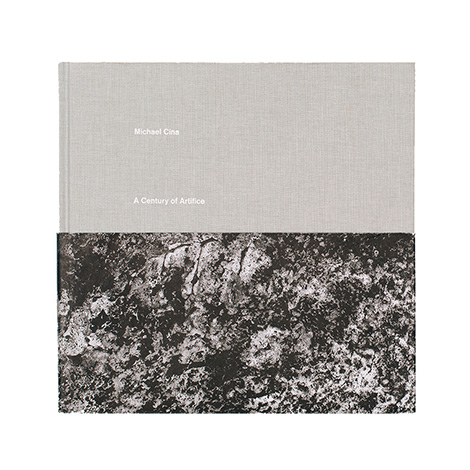 Michael Cina: A Century of Artifice
A VSCO Artist Initiative
240 Pages
Over the course of his career, award-winning visual artist Michael Cina has experimented with and mastered a dizzying array of disciplines, including typography, branding, art direction, illustration, fine art, motion, web, and photography. He has put these considerable talents to use, designing stunning album covers for Ghostly International since 2007.
In conjunction with VSCO Artist Initiative™, Cina has produced a limited edition book featuring 100 album covers and the accompanying concept art he has created over the years.
Available at VSCO and the Ghostly store.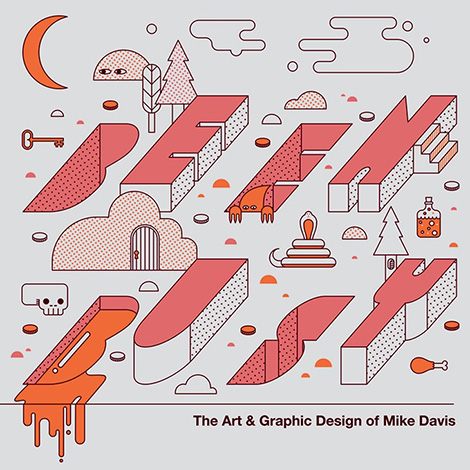 Been Busy: The Art & Graphic Design of Mike Davis
104 Pages
Limited Edition of 500
This book features over 100 full color pages of 12+ years worth of concert posters, logos, illustrations, t-shirt designs, type treatments, doodles, and never-before-seen artwork from Burlesque's own Mike Davis.
Available at Burlesque of North America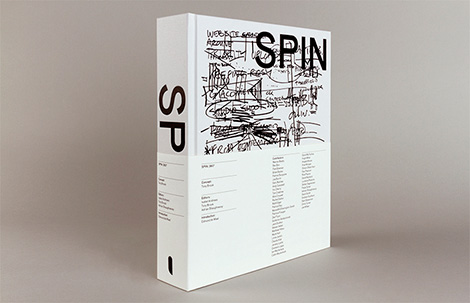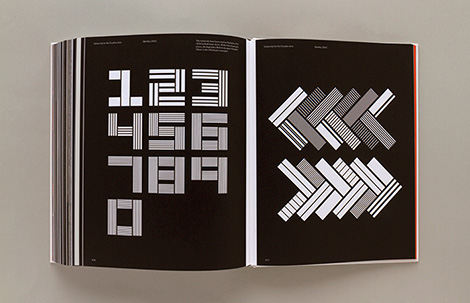 Spin 360
Published by Unit Editions
520 pages / Hardcover
Spin: 360º is a portrait of one of London's leading design studios. It's a 520pp monograph that looks in mouth-watering detail at every aspect of Spin's work in identity, print, moving image, retail, digital and environmental graphics, as well as the studio's self-directed activities in publishing, curating and collecting.
Available at Unit Editions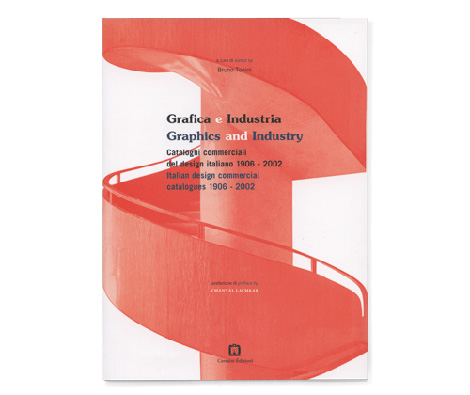 Graphics and Industry
By Bruno Tonini / Published by Corraini Edizioni
128 Pages
Graphics and Industry is an illustrated bibliography, a collection of commercial catalogues that were created for design companies between 1906 and 2002. It is published to mark the exhibition of the same name held from 15 September to 24 December at the Bibliothèque des Arts Décoratifs in Paris, the book traces the history of Italian editorial graphic design through a new and unusual context, the layout of commercial catalogues.
Arranged alphabetically throughout the book with captions in Italian and English, there are brochures,booklets, catalogues and leaflets featuring innovative and revolutionary designs. A range of projects that saw some of Italy's foremost designers, such as Gio Ponti, Ettore Sottsass, Enzo Mari and Giovanni Pintori, put their skills as graphic designers to the test.
Available at Amazon, Corraini Edizioni and your local book shop.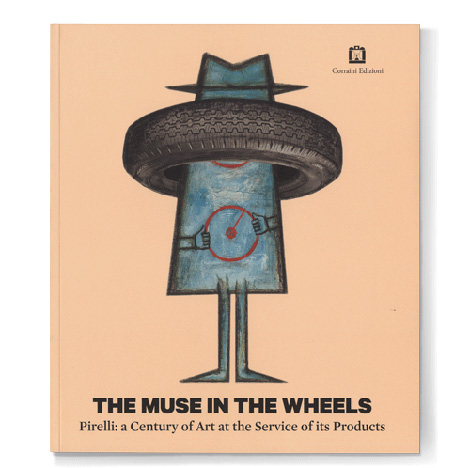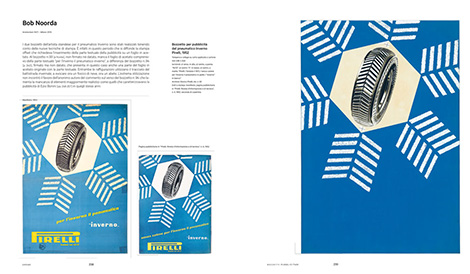 The Muse in the Wheels: Pirelli: a Century of Art at the Service of its Products
Published by Corraini Edizioni
The book contains over 450 works made by over 200 world-famous artists (among them Fortunato Depero, Michael Pavel Engelmann, Max Huber, Lora Lamm, Bruno Munari, Bob Noorda, Albe Steiner, Armando Testa, Pino Tovaglia and Massimo Vignelli) to advertise Pirelli products, to illustrate Pirelli magazine, or to celebrate the anniversaries of the industrial group. This heritage represents a cross-section of Pirelli's corporate culture but also, in more general terms, the history of the figurative arts, of graphic design and of corporate communication.
Available at Amazon, Corraini Edizioni and your local book shop.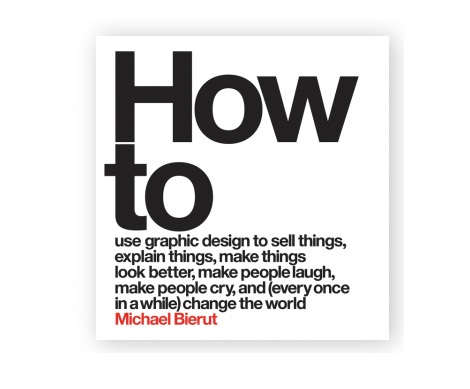 How to
By Michael Beirut / Published by Thames & Hudson
320 Pages
This is the first career monograph from graphic designer Michael Bierut. Using examples from a portfolio spanning five decades, he provides the answers, describing three dozen projects from start to finish, with insights into the creative process, his working life, his relationship with clients, and the challenges that any creative person faces in bringing innovative work into the world today.
Available at Amazon and your local book shop.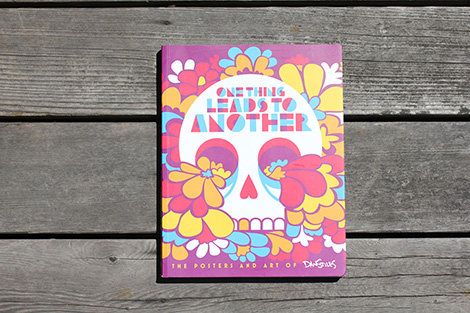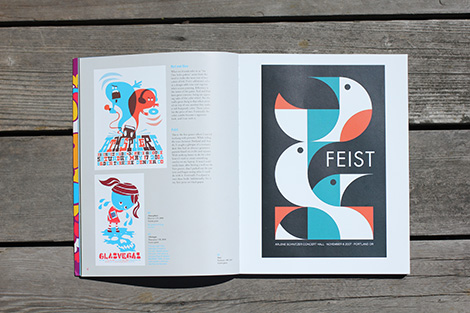 One Thing Leads to Another
By Dan Stiles / Published by powerHouse Books
176 Pages / Softcover
Internationally acclaimed designer and illustrator Dan Stiles offers a collection of over 200 concert posters for many of todays leading acts including Arctic Monkeys, Wilco, The XX, Sonic Youth, Girl Talk, Sigur Ros and hundreds more. From Indie Rock to Dance Punk, Americana, Hip-Hop and Garage Rock these lovingly screen printed posters provide a visual narrative of the music that shaped the last decade.
Available at Amazon, powerHouse books and your local book shop.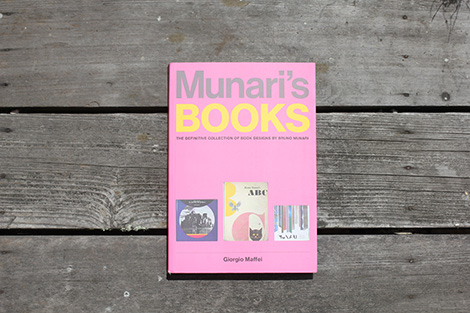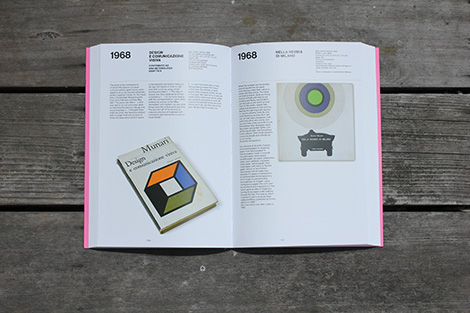 Munari's Books
By Giorgio Maffei / Published by Princeton Architectural Press
288 Pages
One of the greatest graphic designers of the twentieth century–called by Picasso "the Leonardo of our time"–Italian artist and designer Bruno Munari (1907-1998) considered the book the best medium to communicate his visual ideas, showcase his art, and convey his creative spirit. Primarily produced in large quantities for the general public, his more-than-sixty publications, from design manuals and manifestos to visionary tactile children's books, displayed all the beauty and technical ingenuity of works of art. Munari's Books, the definitive collection of his book designs, examines in detail his seventy–year legacy in print, from his pioneering work as a graphic designer and collaborations with major publishers to his experimental visual projects and innovative contributions to the fields of painting, sculpture, design, photography, and teaching.
Pre-order a copy at Amazon, PA Press and your local book shop.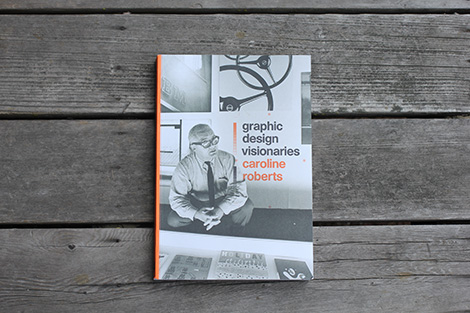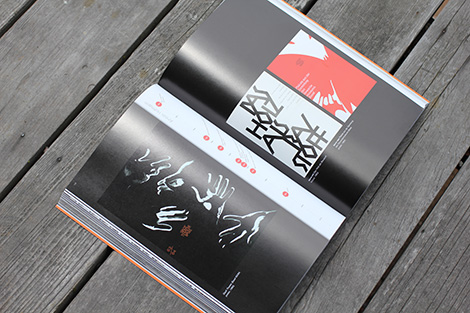 Graphic Design Visionaries
By Caroline Roberts / Published by Laurence King
312 Pages
Featuring 75 of the world's most influential designers, this book presents the story of graphic design through the fascinating personal stories and significant works that have shaped the field.
Arranged in chronological order, the book shows the development of design, from early innovators such as Edward McKnight Kauffer and Alexey Brodovitch to key figures of mid-century Swiss Design and corporate American branding. The book profiles masters of typography, such as Wim Crouwel and Neville Brody; visionary magazine designers, such as Leo Lionni and Cipe Pineles; designers who influenced the world of film, such as Saul Bass and Robert Brownjohn; and the creators of iconic poster work, such as Armin Hofmann, Rogério Duarte and Yusaku Kamekura.
Pre-order a copy at Amazon or your local book shop.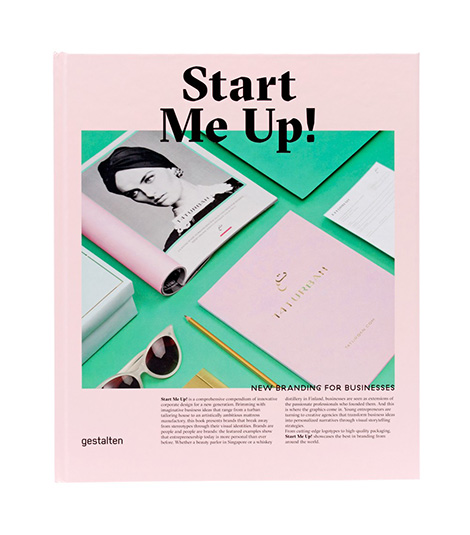 Start Me Up! New Branding for Business
Edited by Robert Klanten, Anna Sinofzik / Published by Gestalten
256 Pages
Start Me Up! is a compendium of innovative corporate design for a new generation. Brimming with imaginative business ideas that range from a turban tailoring house to an artistically ambitious mattress manufactory, it presents brands that break away from stereotypes through their visual identities. The book also shows that entrepreneurship today is more personal than ever before. It features outstanding work that results when young founders turn to creative agencies that then transform their business ideas into personalized narratives through visual storytelling strategies.
Available at Amazon, Gestalten and your local book shop.
Architecture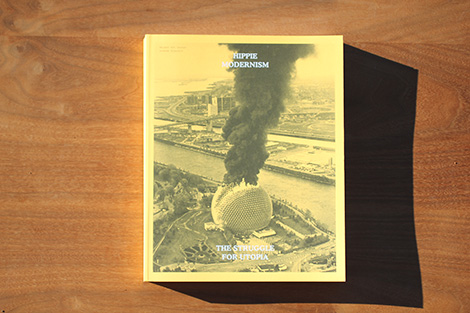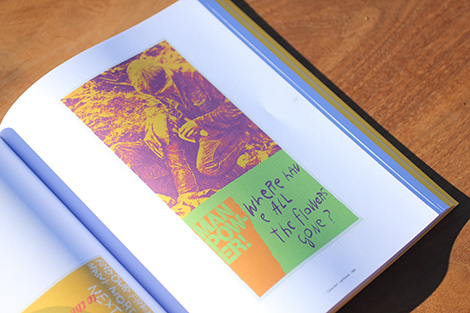 Hippie Modernism: The Struggle for Utopia
448 Pages / Softcover
Edited with text by Andrew Blauvelt. Text by Greg Castillo, Esther Choi, Alison Clarke, Hugh Dubberly, Ross Elfline, Craig Peariso, Tina Rivers Ryan, Catharine Rossi, Simon Sadler, Felicity Scott, Lorraine Wild with David Karwan. Interviews by Adam Gildar, Susan Snodgrass, Elizabeth Glass.
Published by Walker Art Center
Hippie Modernism examines the art, architecture and design of the counterculture of the 1960s and early 1970s. The catalogue surveys the radical experiments that challenged societal norms while proposing new kinds of technological, ecological and political utopia. It includes the counter-design proposals of Victor Papanek and the anti-design polemics of Global Tools; the radical architectural visions of Archigram, Superstudio, Haus-Rucker-Co and ONYX; the installations of Ken Isaacs, Joan Hills, Mark Boyle, Hélio Oiticica and Neville D'Almeida; the experimental films of Jordan Belson, Bruce Conner and John Whitney; posters and prints by Emory Douglas, Corita Kent and Victor Moscoso; documentation of performances by the Diggers and the Cockettes; publications such as Oz and The Whole Earth Catalog; books by Marshall McLuhan and Buckminster Fuller; and much more.
Available at Amazon, artbook and your local bookshop.
Misc
This Book is a Camera
By Kelli Anderson
Features:
– a piece of paper folded into a working 4×5″ camera
– a lightproof bag
– 5 sheets of photo-paper "film"
– development instructions (from complete DIY to "outsource it")
– a fancy foil-stamped cover that will look good on your shelf!
– a satisfying demonstration of the connection between design & science / structures & functions
Available at kellianderson.com
Typography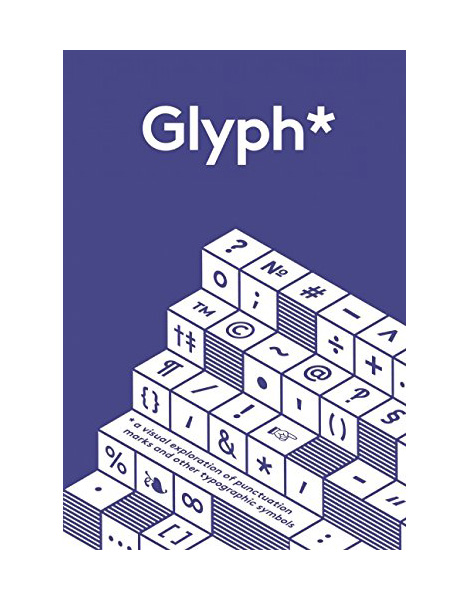 Glyph: A Visual Exploration of Punctuation Marks and Other Typographic Symbols
By Adriana Caneva and Shiro Nishimoto
Published by Cicada Books
112 Pages
Glyph is a look into the representations of marks and glyphs in the Latin alphabet. From & to } to *, each mark has a brief explanation of its use and history, and a grid of its most interesting typographic variations.
Available at Amazon, Magma Books and your local book shop.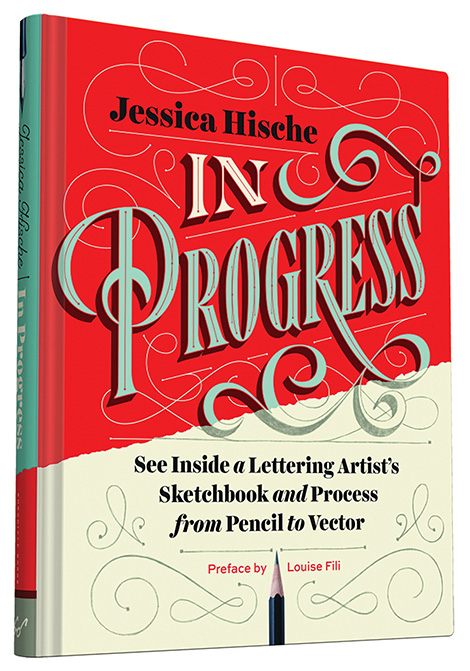 In Progress: See Inside a Lettering Artist's Sketchbook and Process, from Pencil to Vector
By Jessica Hische / Published by Chronicle Books
176 Pages
This show-all romp through design-world darling Jessica Hische's sketchbook reveals the creative and technical process behind making award-winning hand lettering. See everything, from Hische's rough sketches to her polished finals for major clients such as Wes Anderson, NPR, and Starbucks. The result is a well of inspiration and brass tacks information for designers who want to sketch distinctive letterforms and hone their skills.
Available at Amazon, Chronicle Books and your local book shop.
Illustration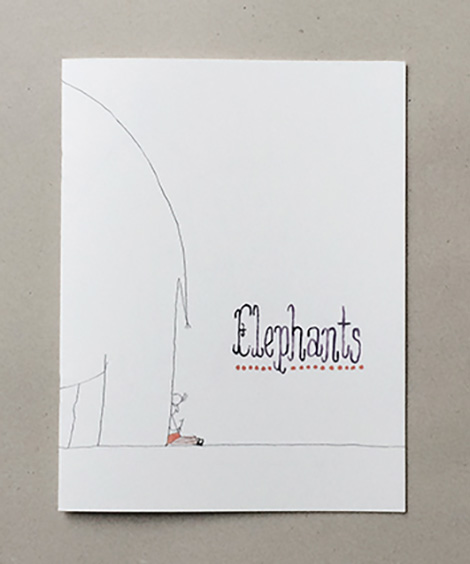 Elephants, Whales & Kangaroos
By Tomi Ungerer / Published by Nieves
3 Books in Slipcase, 16 / 12 / 12 Pages
In his childhood, Tomi Ungerer was accustomed to draw and sketch in notebooks. He often drew from nature, showing a keen sense of observation of the world around him. Having reached adulthood, he continued to engage in this exercise essential for an artist to master his trait. In the 1960s, when he lived in New York, he filled many sketchbooks in preparation of his satirical drawings and work in advertising. Among other topics, they contain sketches of animals featuring human characteristics in the tradition of fabulists to serve as support to social satire. These three thin volumes feature drawings of elephants, whales, kangaroos and a handful of camels selected from one of these sketchbooks.
Available at Nieves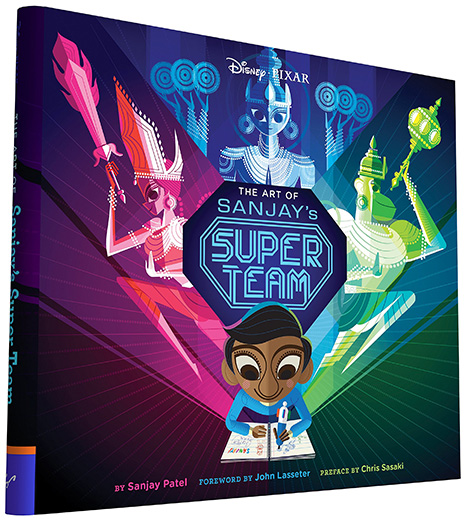 The Art of Sanjay's Super Team
By Sanjay Patel / Foreward John Lasseter
Published by Chronicle Books
130 Pages
In the new short film from Pixar Animation Studios, Sanjay's Super Team, accomplished artist Sanjay Patel uses his own experience to tell the story of a young, 1st generation Indian boy whose love for western pop culture comes into conflict with his father's traditions. This art-filled peek behind the curtain of this groundbreaking film is sure to excite Sanjay's legion of fans, and thrill animation lovers around the world.
Available Amazon, Chronicle Books and your local book shop.
Kid's Books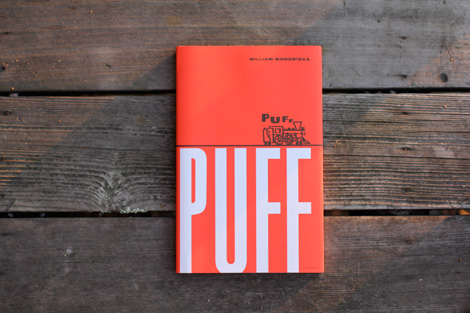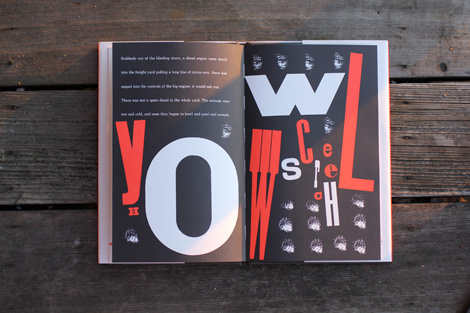 Puff
By William Wondriska / Published by Universe
32 Pages / 6.5″x10.2″
A reprint of a rare, much-sought-after 1960s-era children's book beloved by the graphic design world and children's book collectors, Puff's midcentury modern aesthetic will appeal to adults and children alike. A design darling, Puff by William Wondriska illustrates an imaginary world in which sometimes the small but brave gestures are important. Puff is a tale about an old-fashioned small steam engine who lives a very unexciting life in a train yard. Puff daydreams that he could swim or imagines traveling to such distant lands as Egypt, India, France, and even to outer space. Puff's chance to prove his mettle finally arrives when a newer modern engine pulling circus cars breaks down during a snowstorm. Puff bravely hooks to the cars and manages to bring the circus into warm sunshine. Playfully mixing type with bold graphics, Puff is a beautifully illustrated and charming underdog story that will appeal to design fans and people of all ages.
Pre-order at Amazon, Universe or your local book shop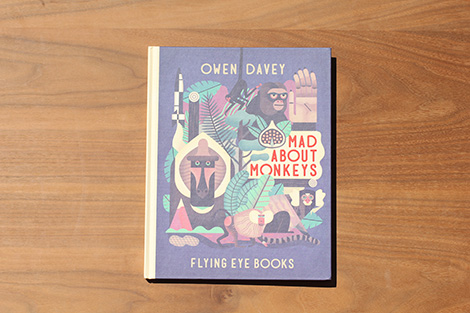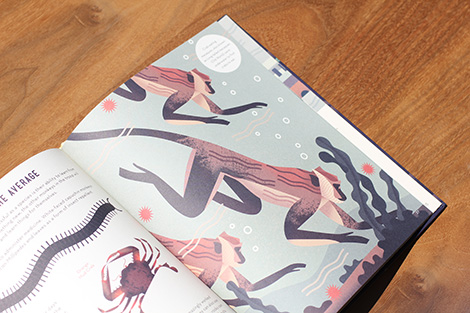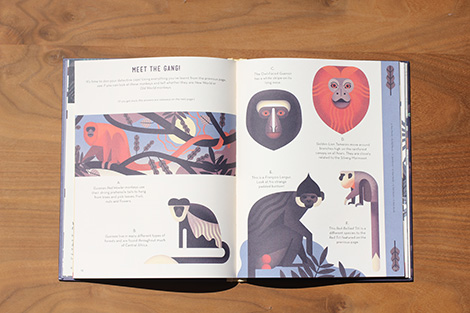 Mad About Monkeys
By Owen Davey / Published by Nobrow
40 Pages / Hardcover
Ever wonder what monkeys are and what makes them so special?
With over 250 species inhabiting our planet, this book explores the many different types of monkeys from the smallest Pygmy Marmoset to the largest Mandrill as well as providing all the facts you wanted to know and more. Discover where monkeys come from, how they swing from tree to tree and why they fight and play with each other.
Available at Amazon, Nobrow and your local book shop.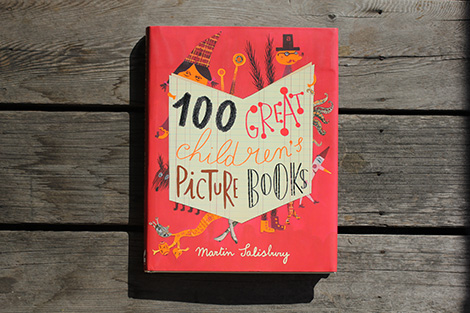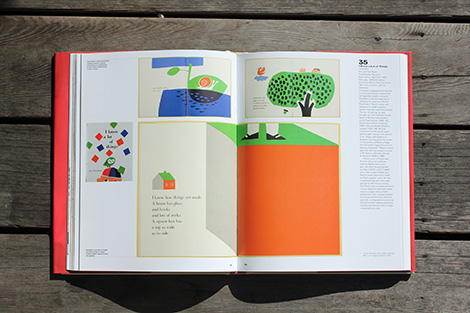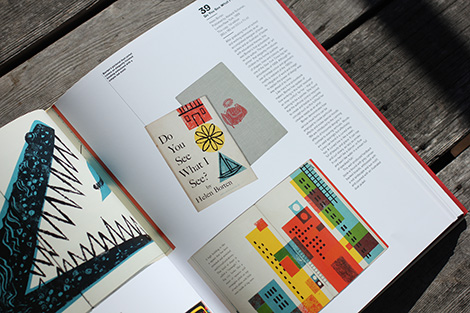 100 Great Children's Picturebooks
By Martin Salisbury
Published by Laurence King
216 pages
This unashamed visual feast celebrates the best designed and illustrated picturebooks from around the world over the past one hundred years.
Each book is a creation of genius and inventiveness, and their design and illustration represent such diverse trends as the Russian Constructivists, Italian Futurists and Postwar Neo-romantics. They are also mirrors of their times reflecting social concerns from a child's and family's perspectives throughout the twentieth and into the twenty-first century.
Available at Amazon, Laurence King and your local book shop.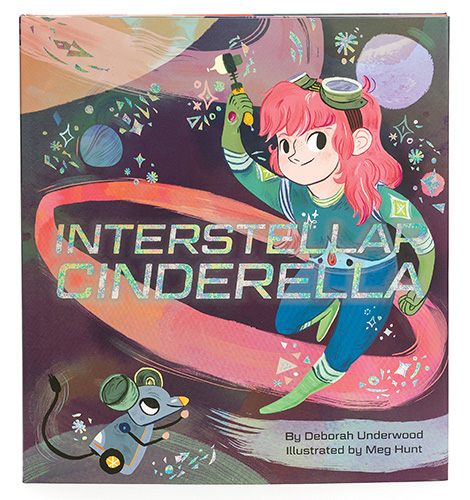 Interstellar Cinderella
By Deborah Underwood / Illustrated Meg Hunt
Published by Chronicle Books
40 Pages
With a little help from her fairy godrobot, Cinderella is going to the ball. But when the prince's ship has mechanical trouble, someone will have to zoom to the rescue! Readers will thank their lucky stars for this irrepressible fairy tale retelling, its independent heroine, and its stellar happy ending.
Available at Amazon, Chronicle Books and your local book shop.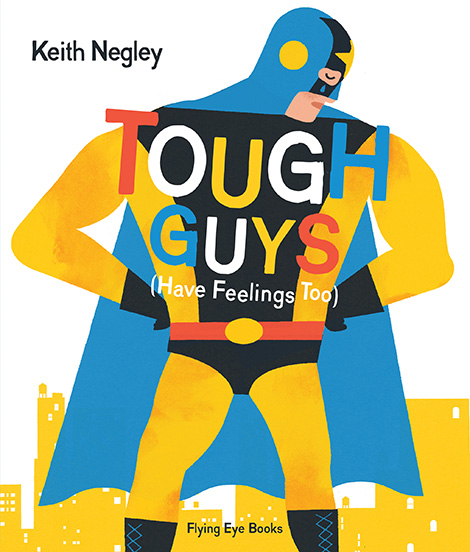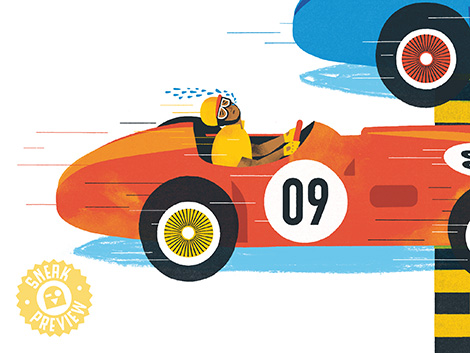 Tough Guys Have Feelings Too
By Keith Negley / Published by Flying Eye Books
Keith Negley's charming illustrations reveal heart wrenching emotions in unexpected places in this fun book that teaches children that even tough guys like wrestlers, astronauts, and superheroes have feelings too.
Available at Amazon, Flying Eye Books and your local book shop.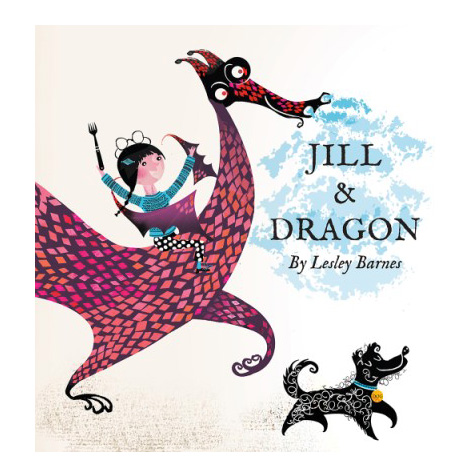 Jill & Dragon
By Lesley Barnes / Published by Tate
32 Pages
'… and they all lived happily ever after…'
At least, that's what Jill's story book tries telling her, but Jill can't help noticing that at the end of the story, one character looks far from happy. Dragon is despised by the King because all he can do is singe, burn and barbeque. So in an attempt to see her fairy tale ring true, Jill invites Dragon out of the book so she can teach him some alternative life skills.
Dragon throws himself into all of Jill's favourite things: flower arranging, fashion styling, playing the trumpet, and hosting a tea party, but with disappointing results. When it seems as though all hope is lost, Jill and Dragon discover that he has one very unique, and palatable, talent…
Available at Amazon, Abrams, Published Art and your local book shop.
Disclosure: Some of the links in the post above are "affiliate links." This means if you click on the link and purchase the item, we will receive an affiliate commission. Regardless, we only recommend products or services we use personally and believe will add value to our readers.
——————–
Also worth viewing…
Recently Received Books: Oct
Recently Received Books: Sept
Recently Received Books: August
Follow us on RSS, Instagram, Pinterest, Wanelo,
——————–

Share on Facebook
12.12.15 in Off Our Bookshelves by Dave
Share on Facebook