You Can Now Magazine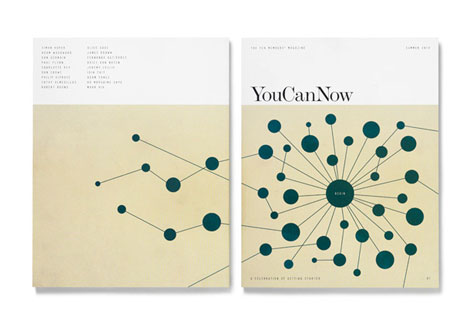 Creative member network YCN has launched a brand new Members' Magazine. The inaugural issue of You Can Now Magazine is Designed & Art Directed by Matt Willey and Edited by YCN Founder Nick Defty. It fittingly takes the theme 'Begin' as its editorial starting point and follows on with a visually loaded series of ideas, essays and inspirations.
The publication's opening section presents a 'celebration of getting started' and includes an extended feature on the business of launching a new magazine with input from a spread of magazine maestros including Jeremy Leslie (MagCulture), Dan Crowe (Port), Robert Bound (Monocle) and Charlotte Rey (ACNE Paper), among others. All are illustrated by rising French star Tiffany Beucher.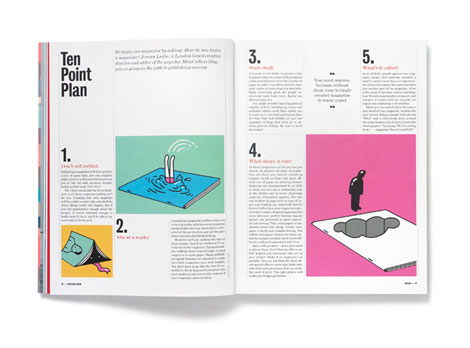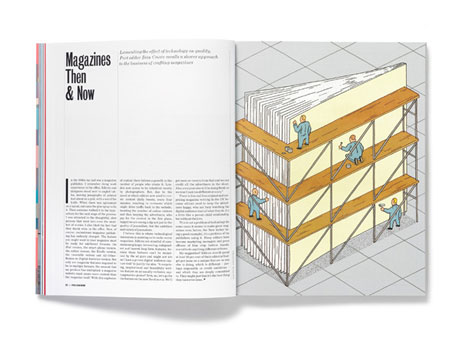 ——————–
Also worth viewing…
Recently Received books
Made Quarterly
Il Sole 24
Not signed up for the Grain Edit RSS Feed yet? Give it a try. Its free and yummy.

Share on Facebook
Tagscontemporary, magazines
08.16.13 in Found design by Dave
Share on Facebook