The Ultimate Swissair Fansite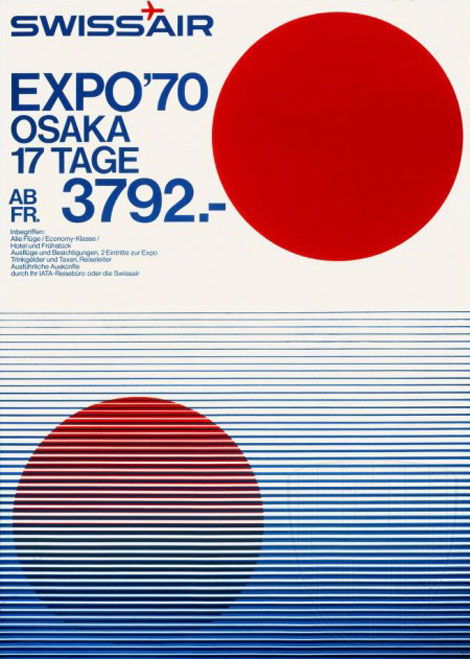 Patrick Eberhard has amassed an amazing collection of Swissair-related material. His website, Sr692 which is named after the flight number from Zürich to Lisbon, is filled with vintage posters, flyers, logos, stamps, route maps, tickets and books, as well as a detailed history of the airline. This is an absolute goldmine for those interested in Swiss design.
A hat tip to Shelby at Wanken for discovering this amazing resource.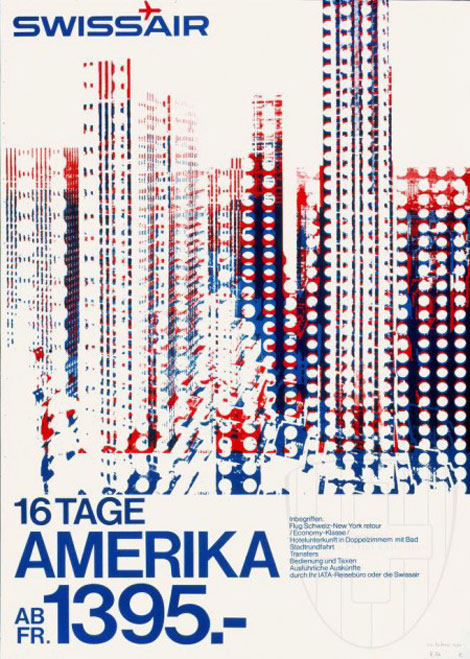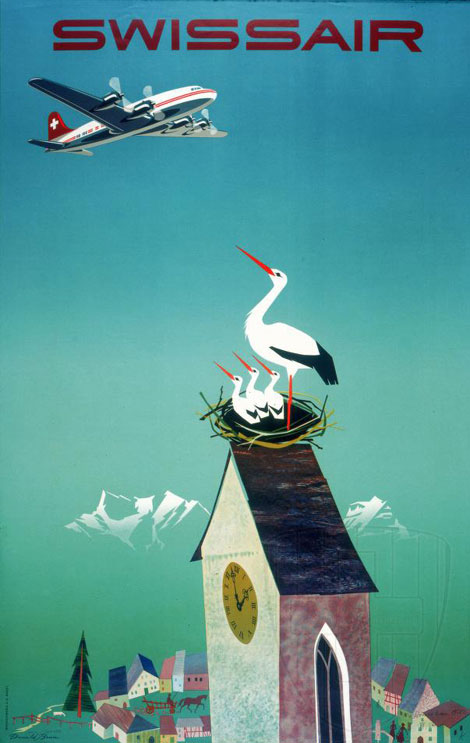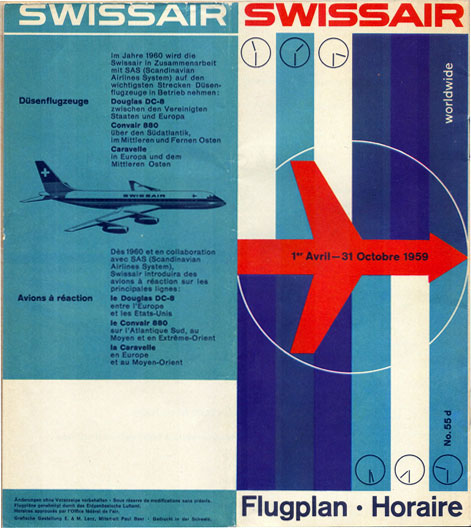 (via iso50 + Delicious Industries)
——————–
Recommended Reading:
Airworld: Design And Architecture For Air Travel – Published by Vitra
This book focuses on the corporate design of airlines, uniform fashion, the graphics of air travel posters and the significant role that aviation played as an inspiration for architecture, design and art up to the present day.
Copies are available at Amazon.
——————–
Also worth viewing: Swiss Graphic Design by Geigy, Jorg Hamburger, Publicity and Graphic Design in the Chemical Industry.
Not signed up for the Grain Edit RSS Feed yet? Give it a try. Its free and yummy.
——————–

Share on Facebook
Tags1950s, 1960s, 1970s, ephemera, posters, swiss, swissair, switzerland
10.12.10 in Found design by Dave
Share on Facebook