Herbert W. Kapitzki: Graphic Designer and Teacher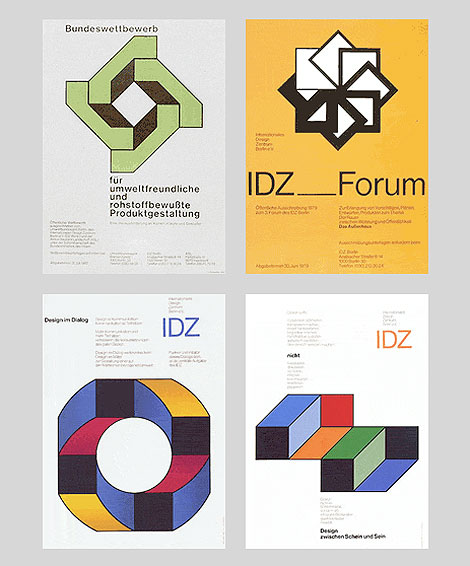 Posters for the International Design Center Berlin (IDZ)
Herbert Kapitzki, a former student of Willi Baumeister, conceived and designed exhibitions for the state industrial inspection board (Landesgewerbeamt) in Stuttgart in the 1950s and the early 1960s. He developed a distinct language of forms modelled on constructive forerunners, and campaigned for the popularisation of functional graphic design. His own groundbreaking work was exemplary in this respect.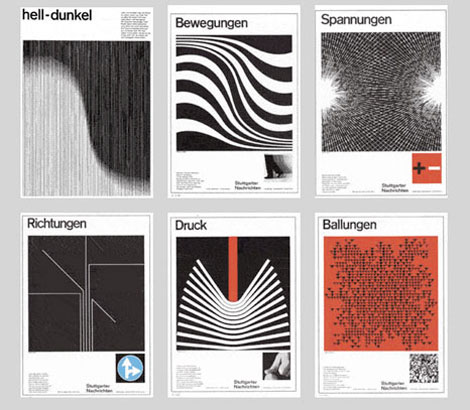 Full-page advertisements in the "Stuttgarter Nachrichten" a German newspaper.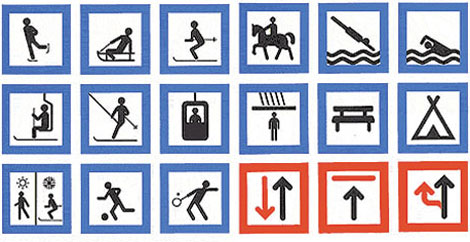 System of signs for sporting and leisure pursuits, 1969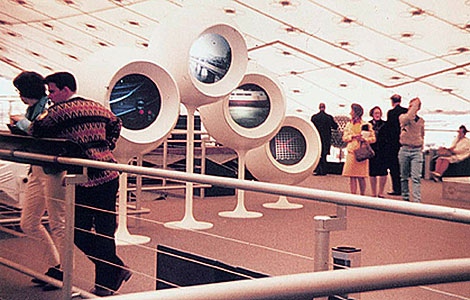 Contribution for the Federal Republic of Germany to the Montreal International Exhibition
1967
When Otl Aicher asked him to teach at the Academy of Design in Ulm, where he remained until the closing of the school in 1968, he already possessed mature creative solutions and precise concepts of modern information design.
The interdisciplinary discussions about actual and future ways of communication of the Stuttgart 'group 56' inspired Herbert Kapitzki. He was a pioneer in exploring the visualisation of information through graphic symbols or systems of codes to meet the needs of modern mass communication in times of mobility.
With his pictograms and orientation systems for airports he set international standards for a lingua franca which nowadays seems self-evident to us. Systematic form design remained the central theme of his teaching in Ulm and in Berlin, where he taught at the Academy of Arts from 1970 until his retirement in 1990.
(Source AGI)(Via Swiss Legacy)
——————–
Also worth checking: Publicity and Graphic Design in The Chemical Industry. & Icographic Journal
Not signed up for the Grain Edit RSS Feed yet? Give it a try. Its free and yummy.
——————–

Share on Facebook
Tags1960s, germany, graphicdesign, icons, pictograms, posters
11.17.09 in Found design by Dave
Share on Facebook