Katie Kirk Illustration & Design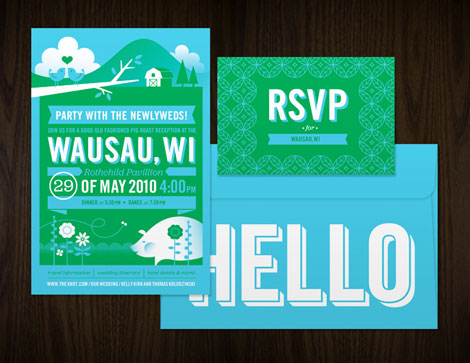 wedding invites designed by Katie Kirk
I love these wedding/reception invites designed by Katie Kirk of Eight Hour Day. The invites are for Katie's sister who plans to get married in Mexico and then have a giant pig roast in Wisconsin. I hope the pig on the front of the invite enjoys his last days of freedom! He's on his way to being ham nugglets.
Last time we checked in with Katie she was wrapping up work on her first children's book. The book, which is titled Eli No!, tells the story of a mischievous dog and his journeys. At the time, the book was lacking a publisher. Since then, the book has secured a deal with Abrams. Looking forward to the release!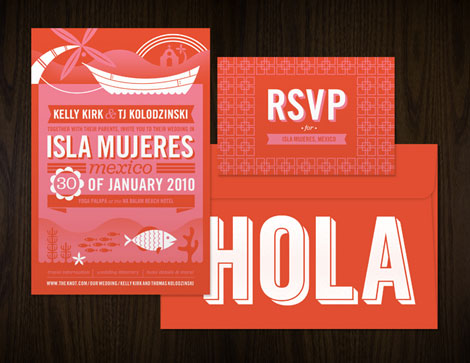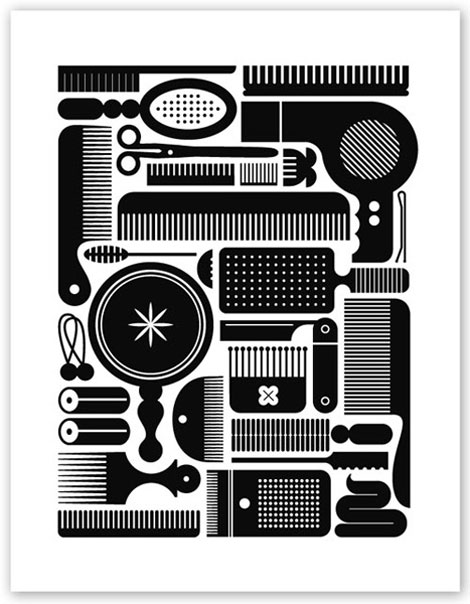 Poster done for The Sweet Hair Poster Show
Katie has a store on her new website. You can purchase vector art like these arrows above. Looks like some of the patterns she used for the wedding invitations are available as well.
——————–
Also worth checking: Janine Rewell.
Not signed up for the Grain Edit RSS Feed yet? Give it a try. Its free and yummy.
——————–

Share on Facebook
10.13.09 in Found design by Dave
Share on Facebook