New Pardon My Hindi Prints + Party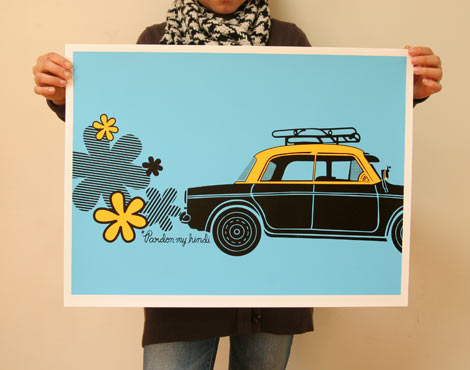 Mumbai Smoke silkscreen poster-18″x24″
Awesome new prints from Pardon My Hindi. All three limited edition prints are signed/numbered and hand screened on archival paper.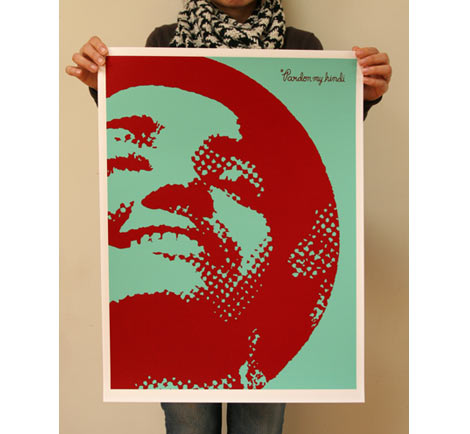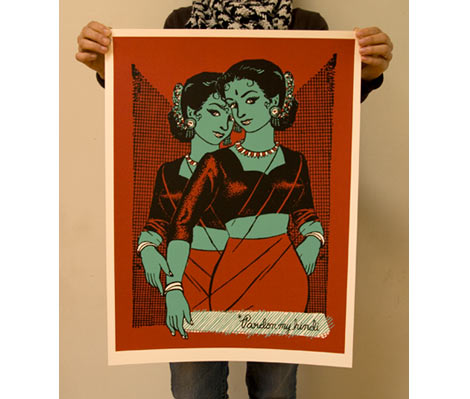 Asha Print (Top) Fast Friends (Bottom)
$25 for each print or get all 3 for $65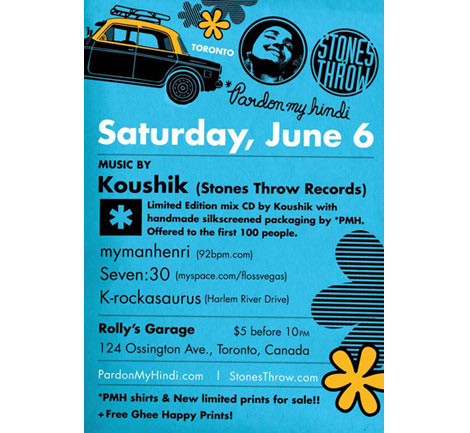 If your in the Toronto area this Saturday (Sat. June 6th, 2009) stop by the Pardon my Hindi/Stones Throw party at Rolly's Garage. Music will be served up by Koushik. Limited edition Koushik mix CD with handmade silkscreened packaging by PMH will be offered to the first 100 people. Sanjay Patel will be handing out free Ghee Happy prints as well.

Share on Facebook
Tagscontemporary, graphic-design, posters, prints
06.04.09 in Found design by Dave
Share on Facebook