Designer's Bookshelf: Amy Cartwright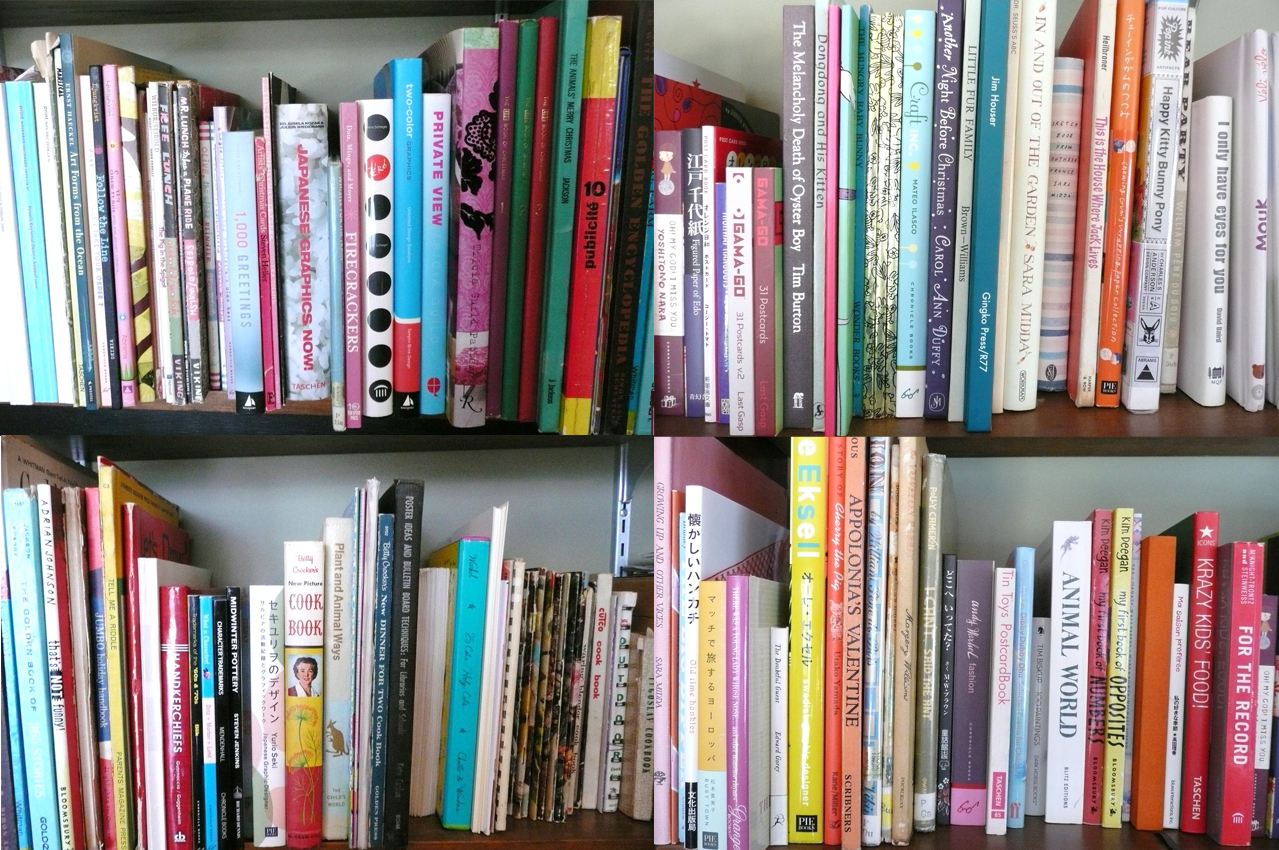 Amy Cartwright is a talented illustrator who designs and illustrates cards, books, and other products for clients including: Hallmark, 3M, Scholastic, and Proctor & Gamble. In her spare time she curates one of our favorite blogs, Stickers and Stuff. The blog showcases vintage kids books and wonderful examples of modern design. Here for grain edit readers Amy shares pictures of some of her favorite books and the stories behind some of her finds. Enjoy!
And now over to you Amy…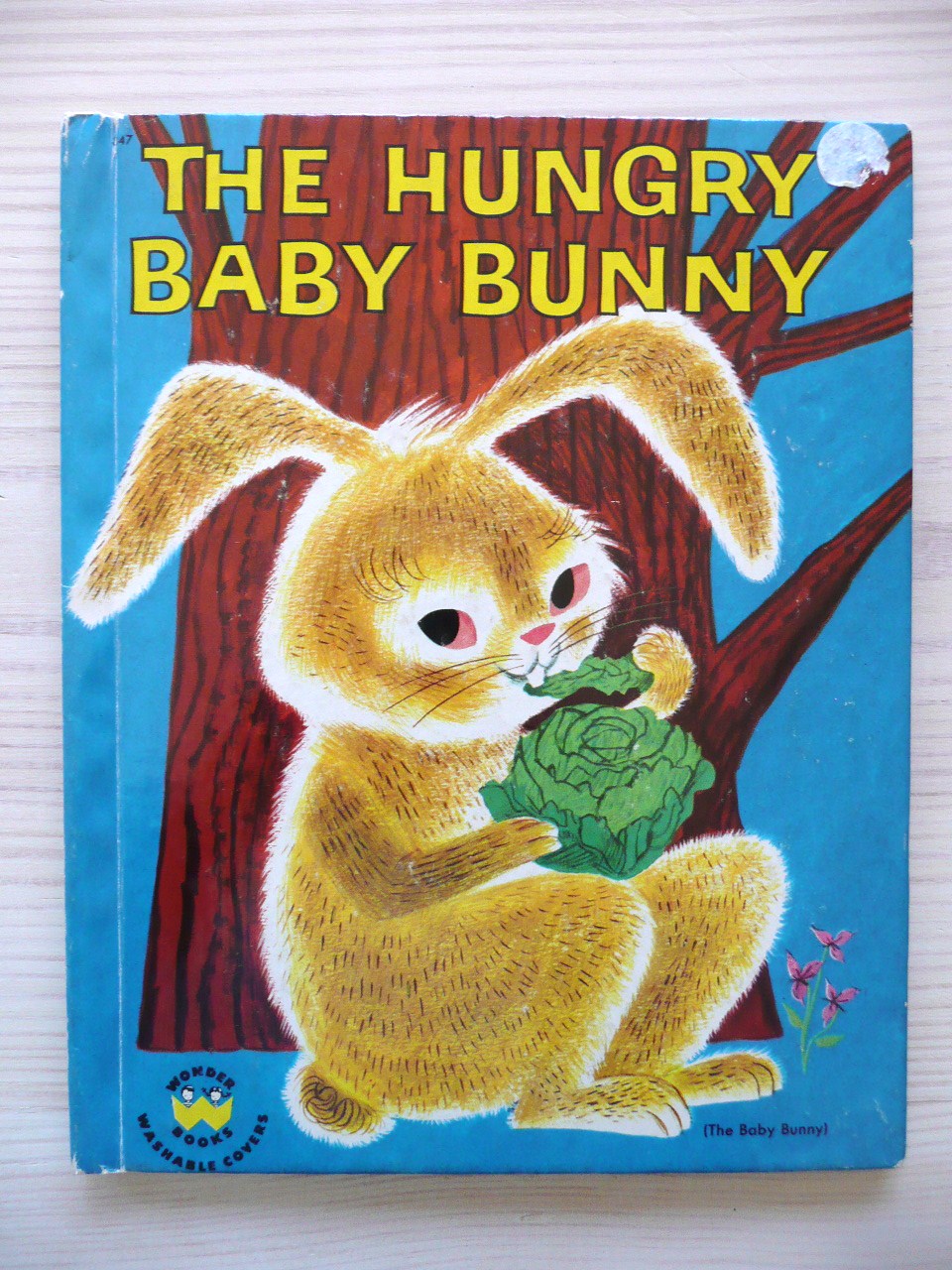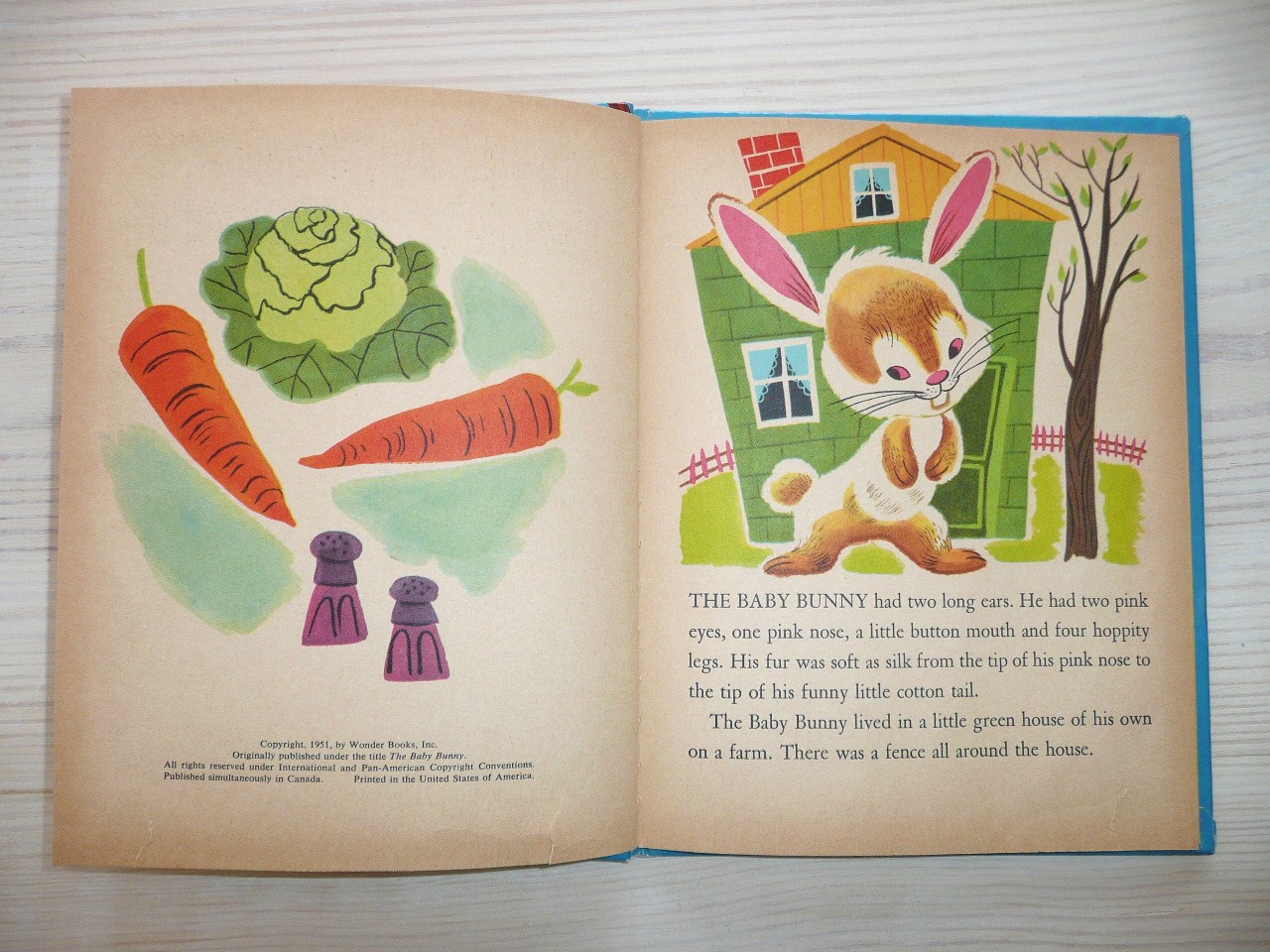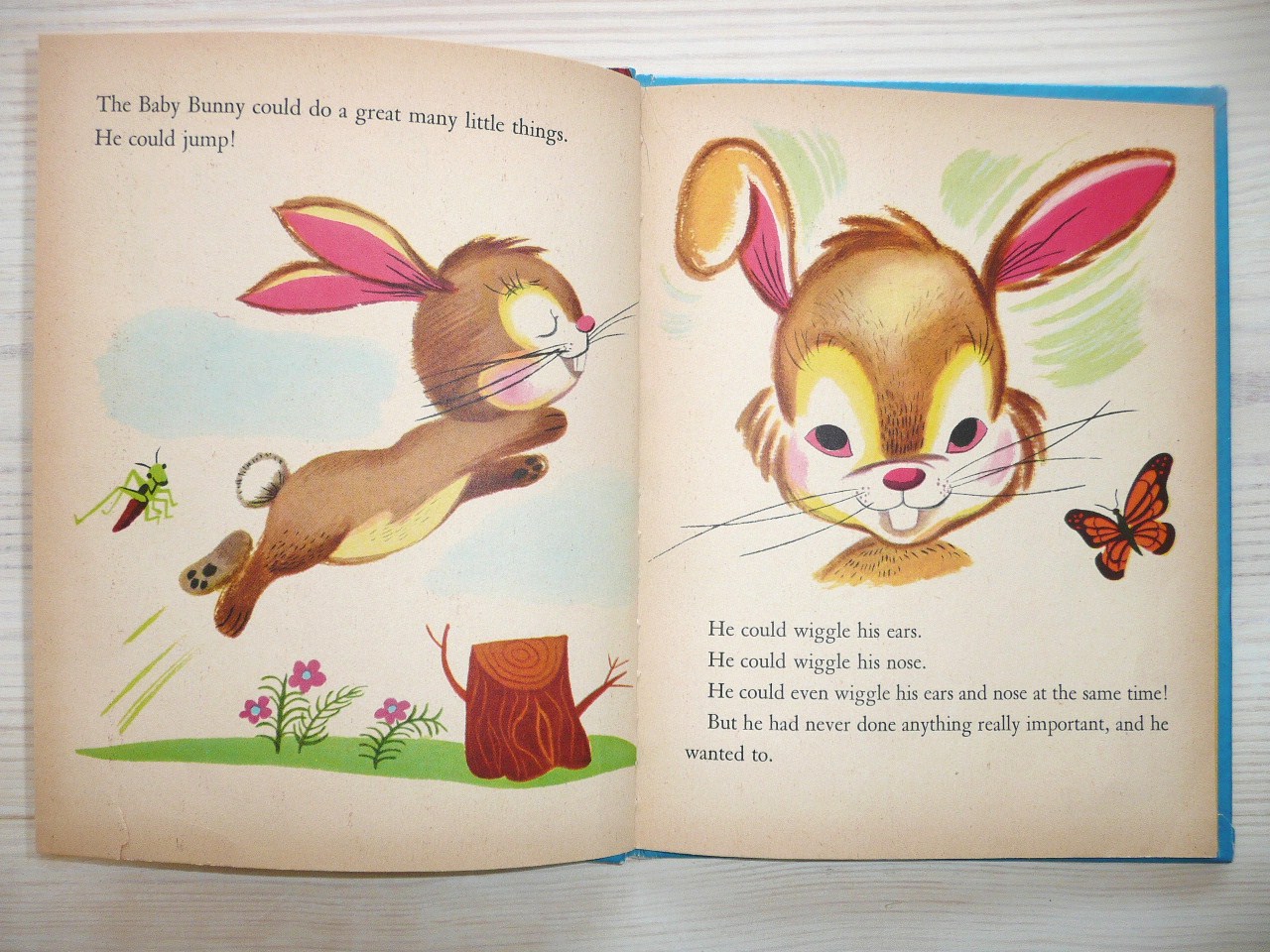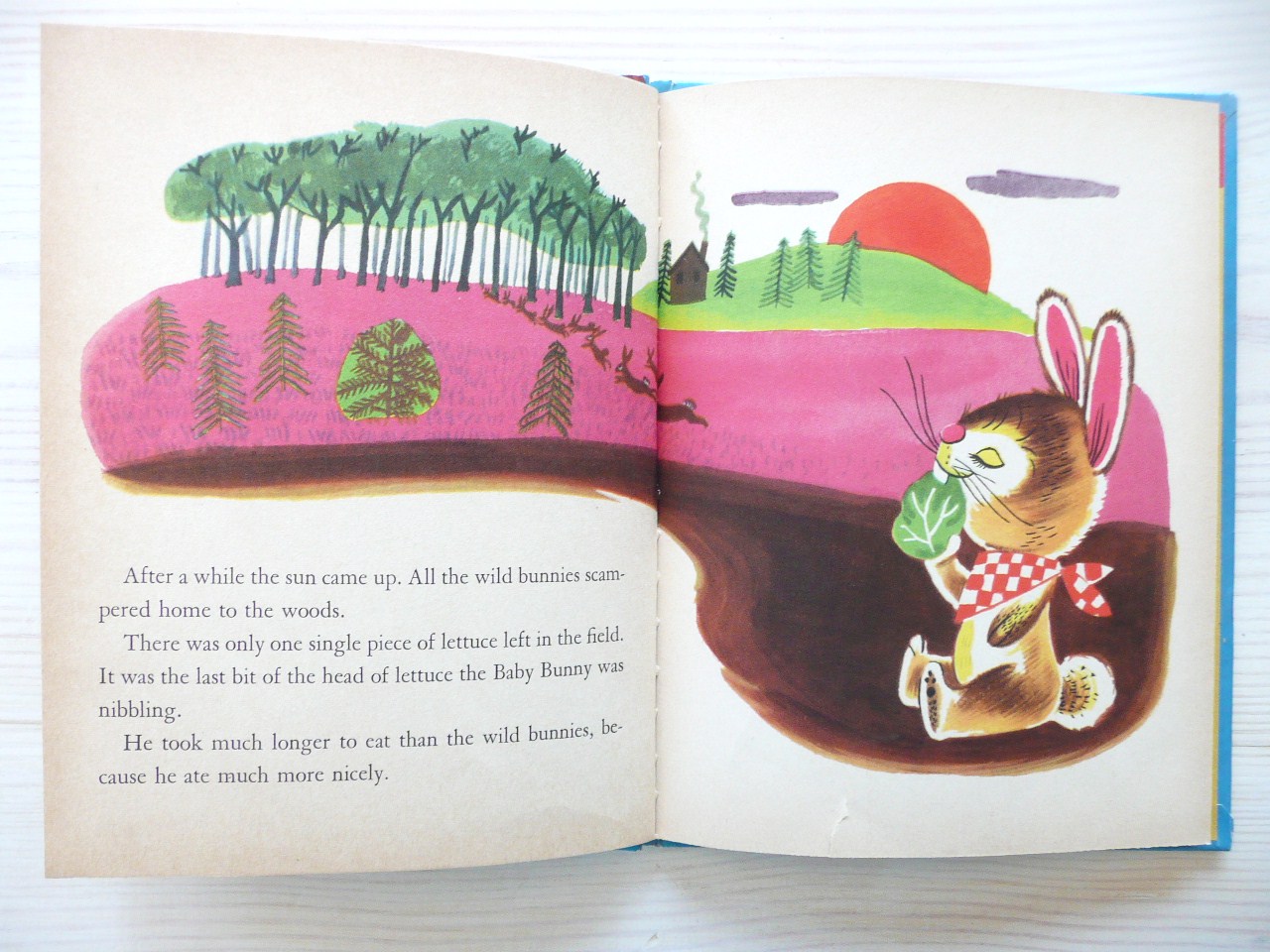 Hungry Baby Bunny
This book is one of my most recent finds. I love how the old pages are discolored, and love the wacky, kitsch, super bright pictures of that sweet (slightly scary) happy bunny. I find it really funny how they have "(The Baby Bunny)" written on the cover of the book beneath the giant illustration of him.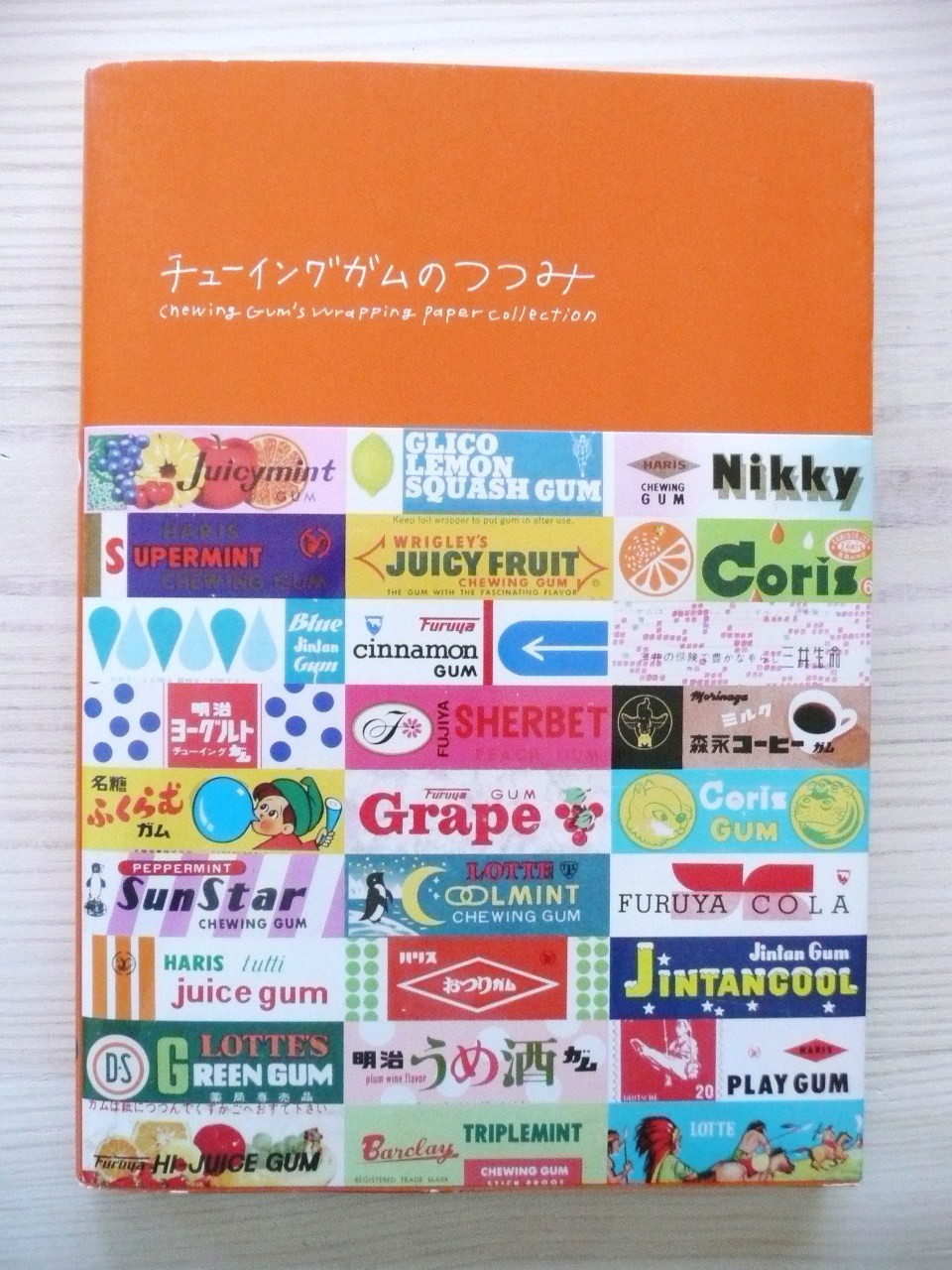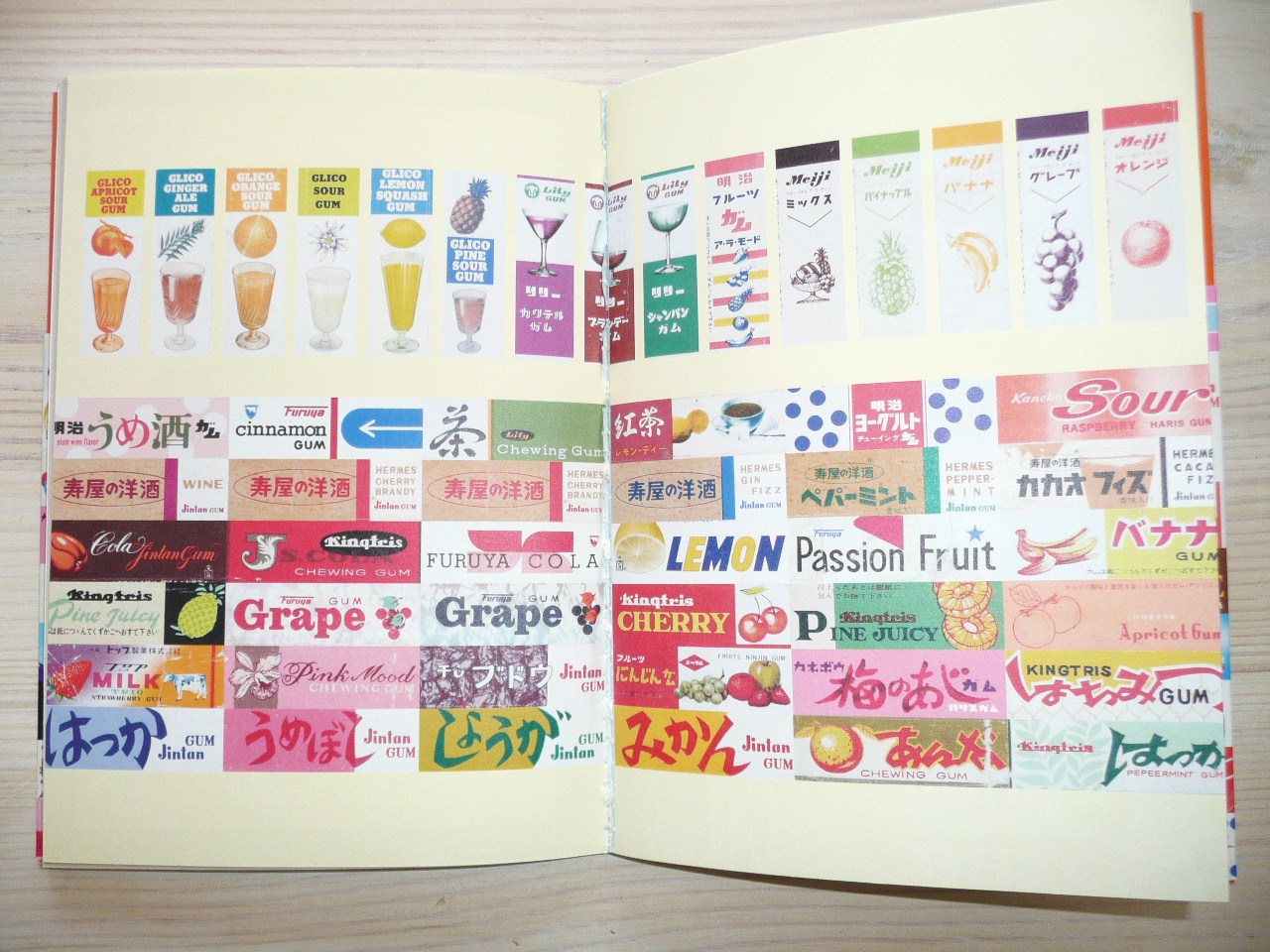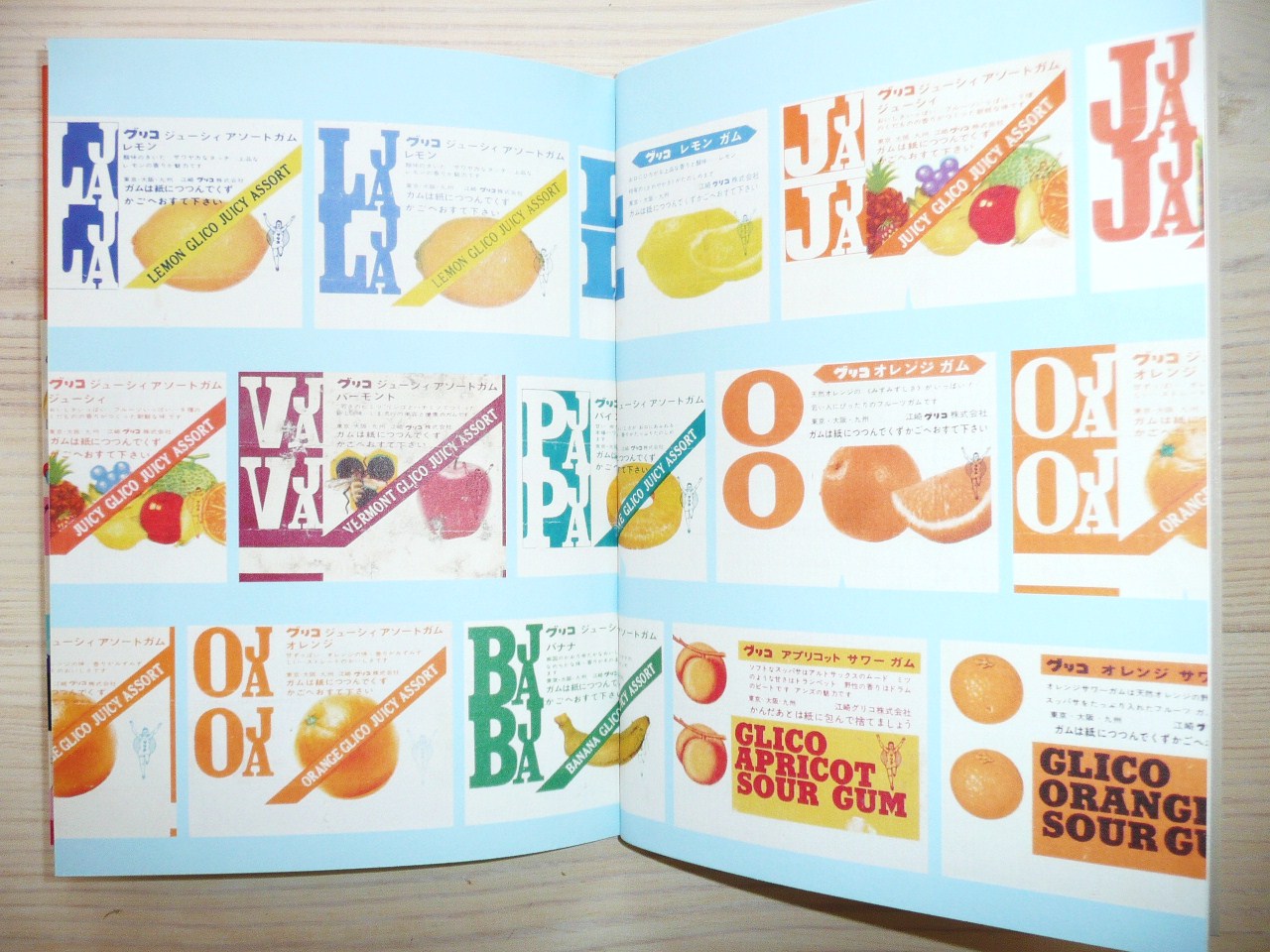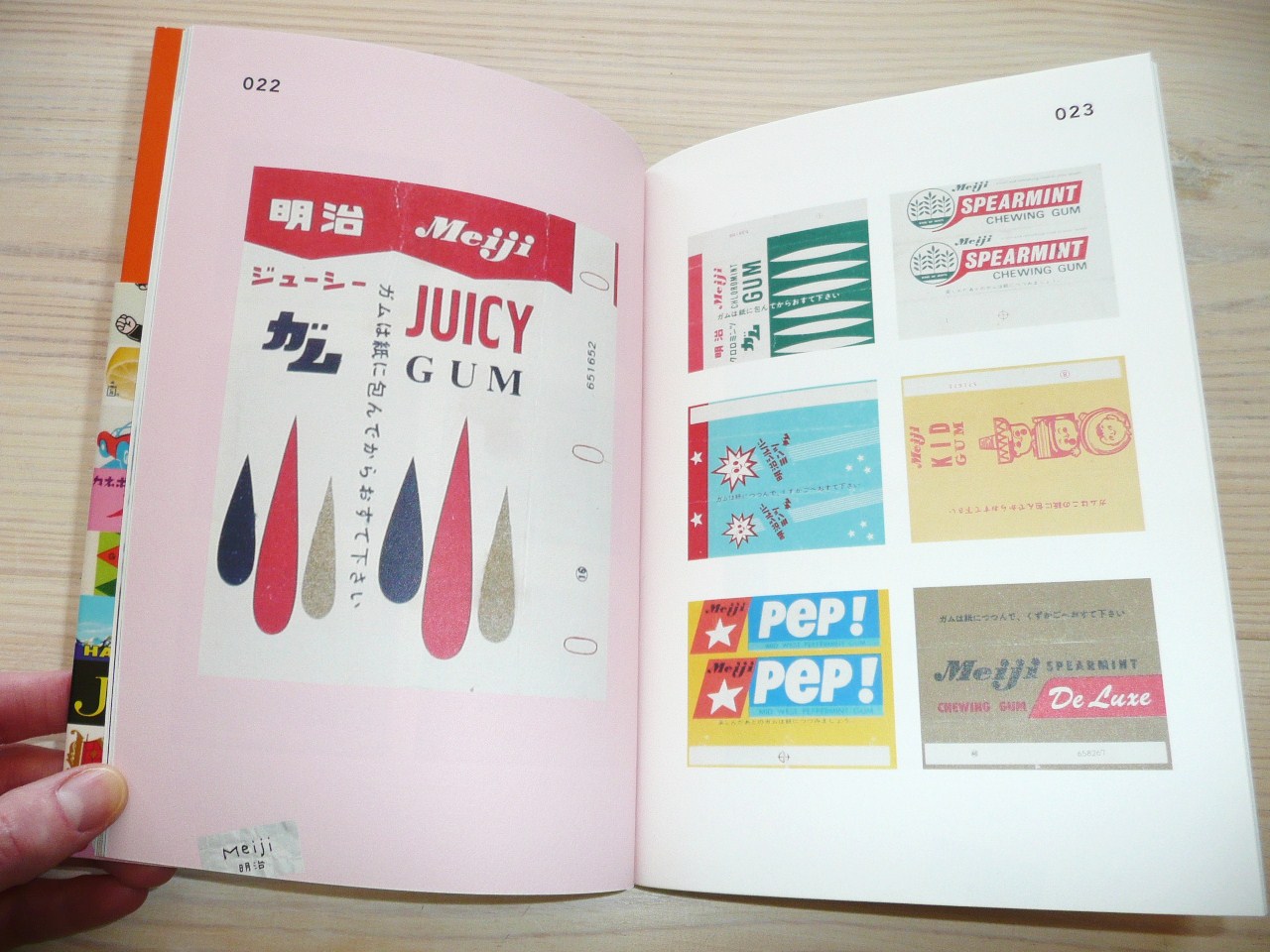 Chewing Gum's Wrapping Paper Collection
The layout of this book is super nice – I love all the color combination's. It's by PIE books, if only their books were easier to get hold of, I picked this one up from England.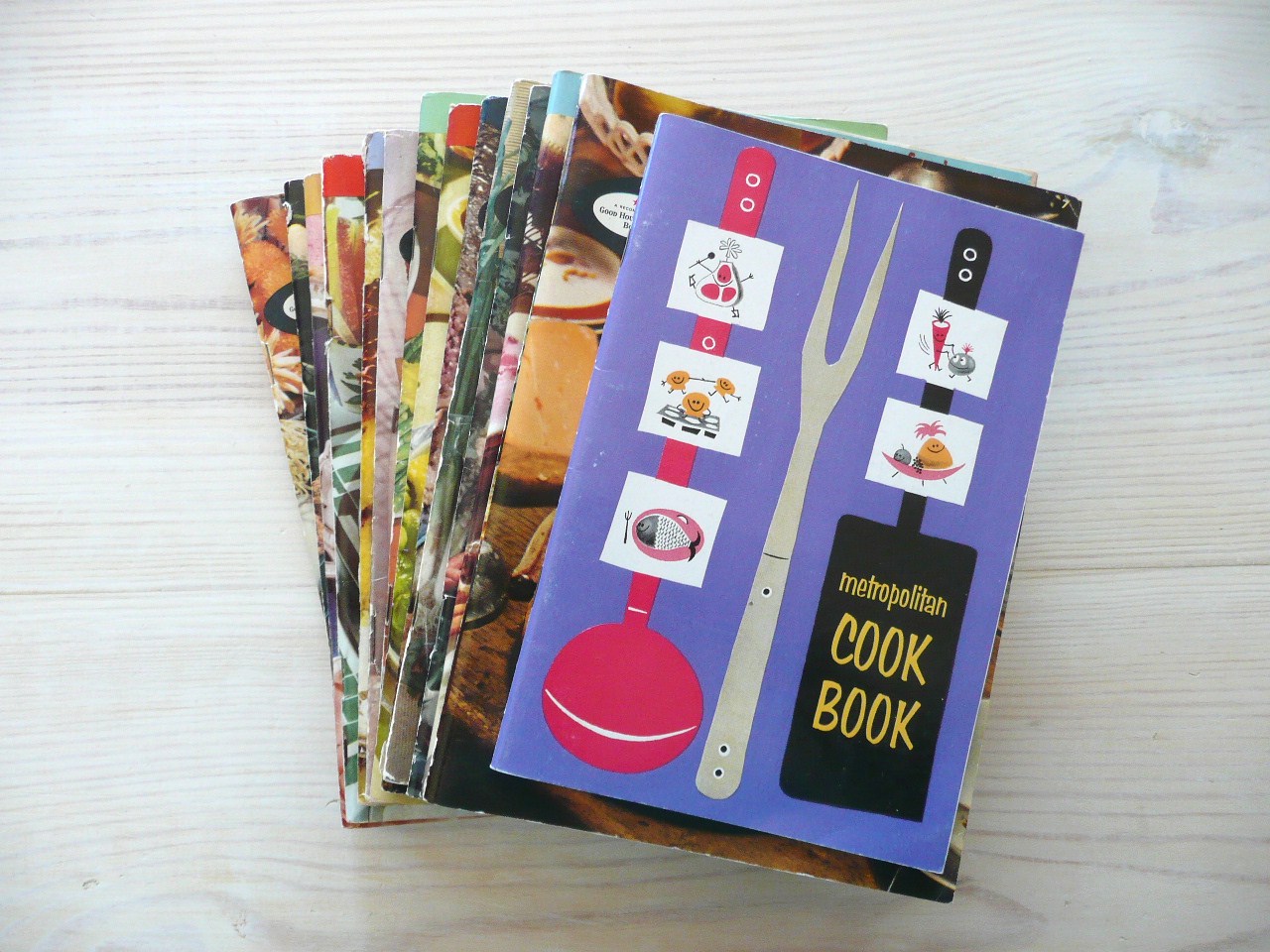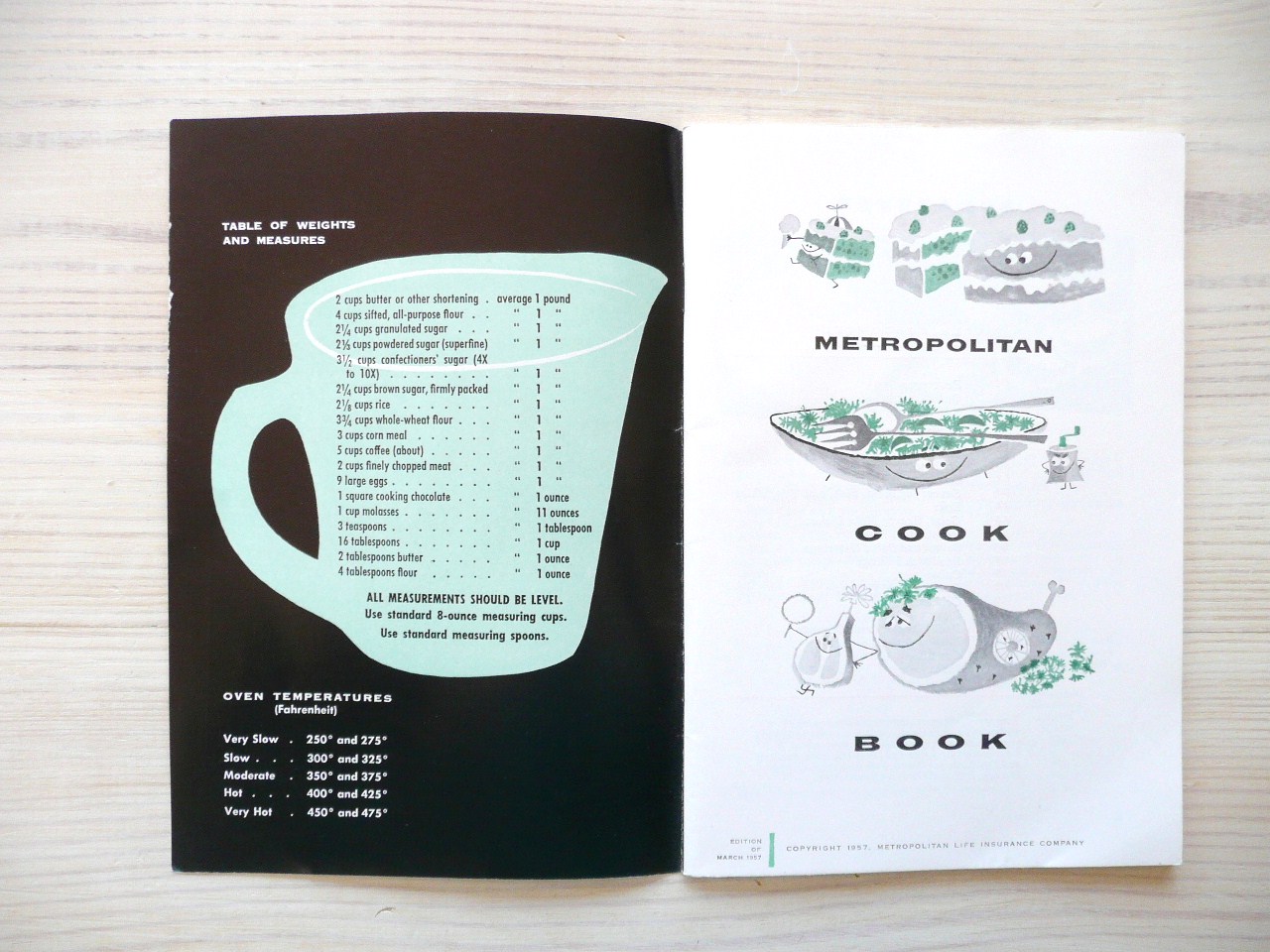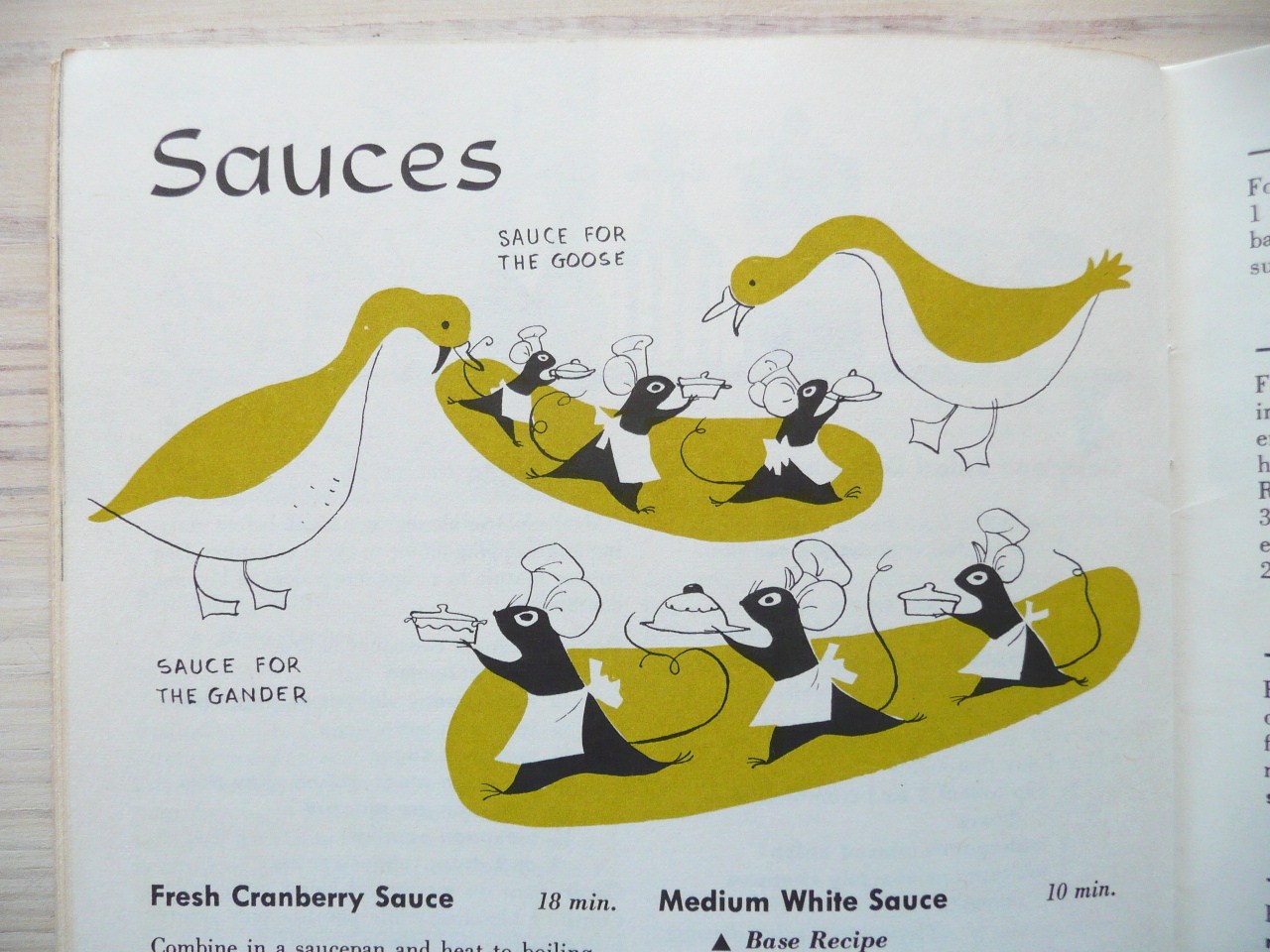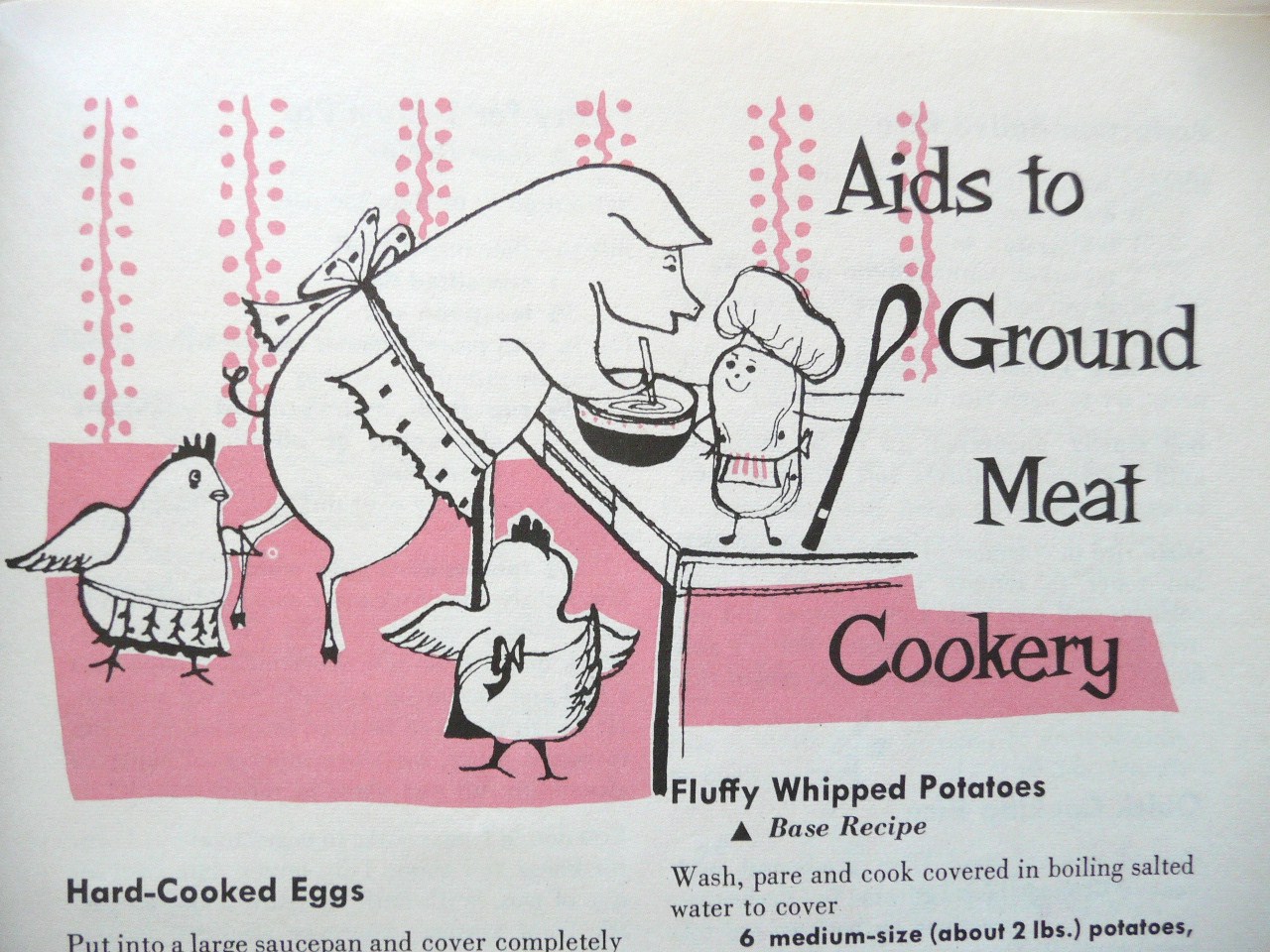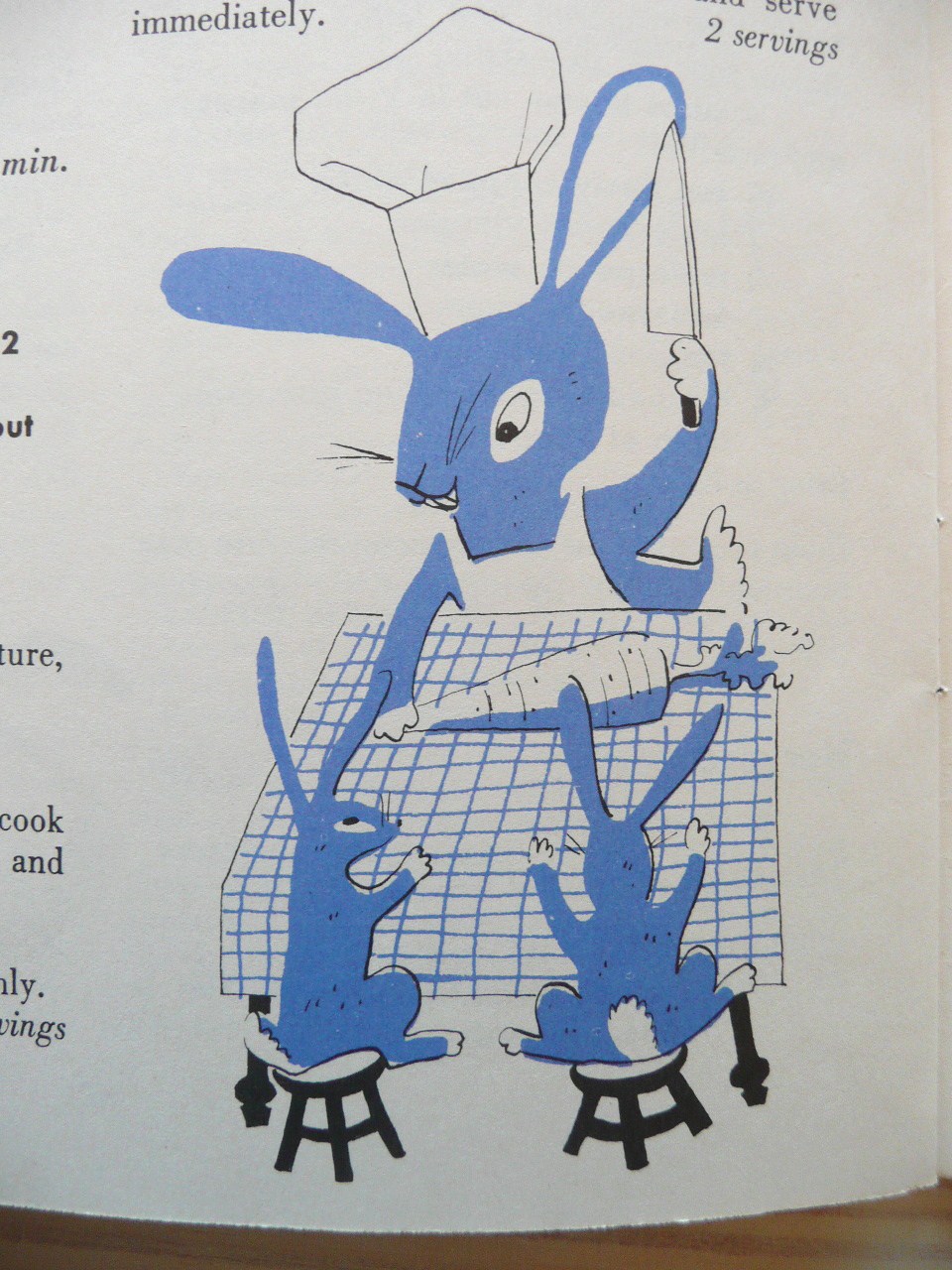 Cookbooks
I got most of these last summer, they are cheap and fairly easy to come by and have the funniest illustrations. I love to draw faces on things that don't normally have faces too – like a leg of ham! You've got to love the blue bunny Mommy chef who is viciously chopping carrots. I could have gone on and on taking pictures inside these…
The Ground Meat Cookbook and Quick Dishes for the Woman in a Hurry are really good ones, oh and of course Betty Crocker's New Picture Cookbook.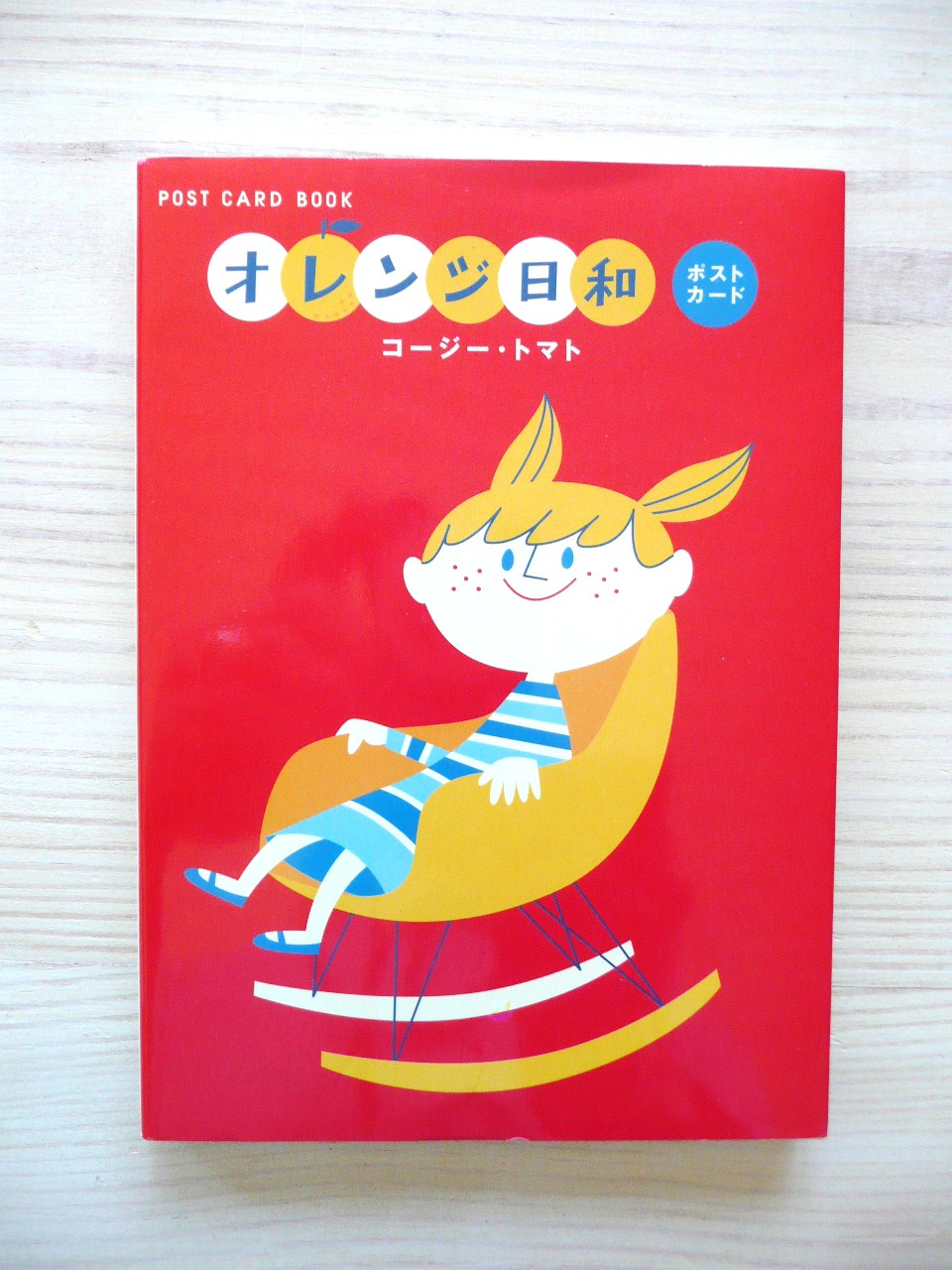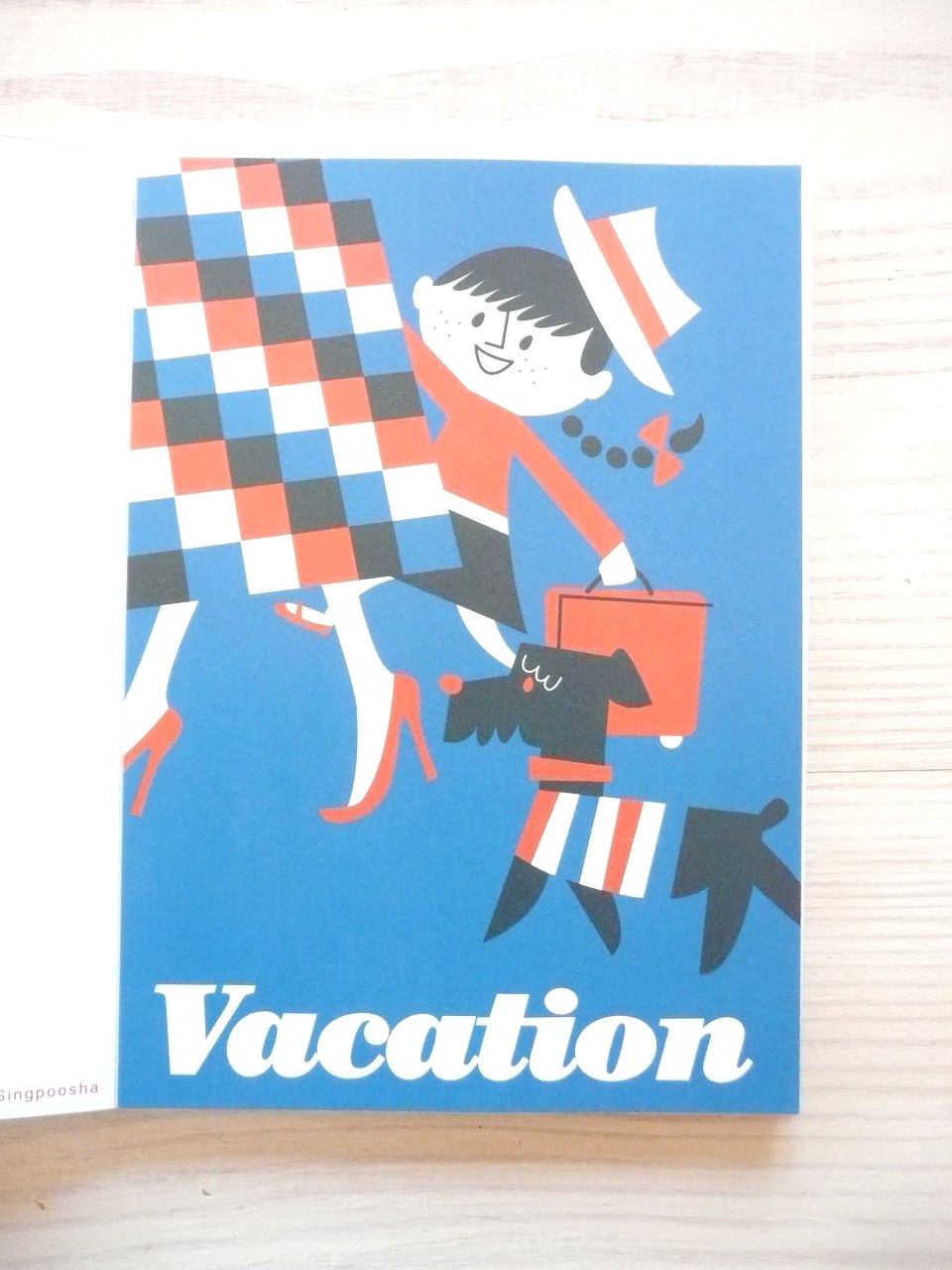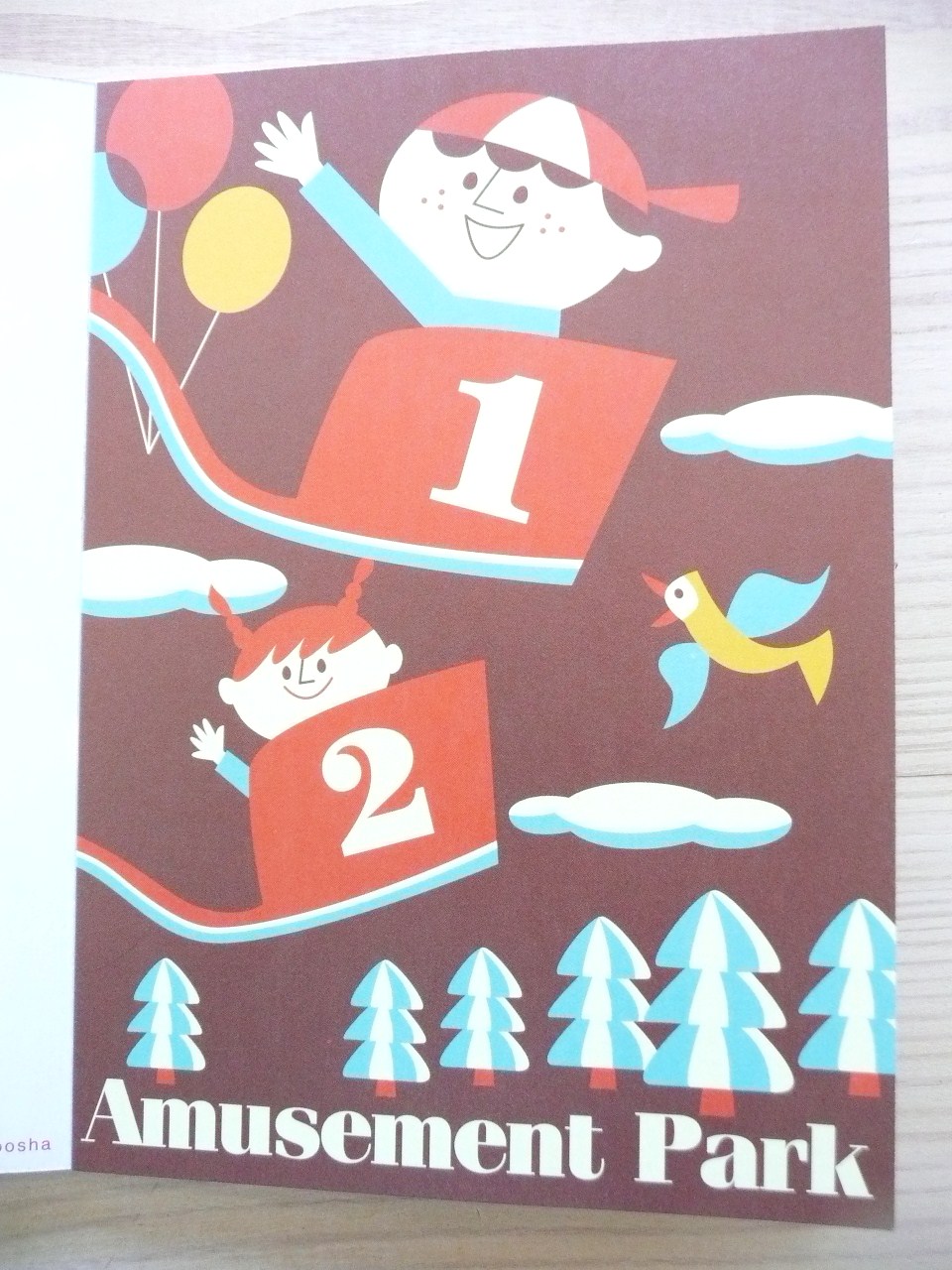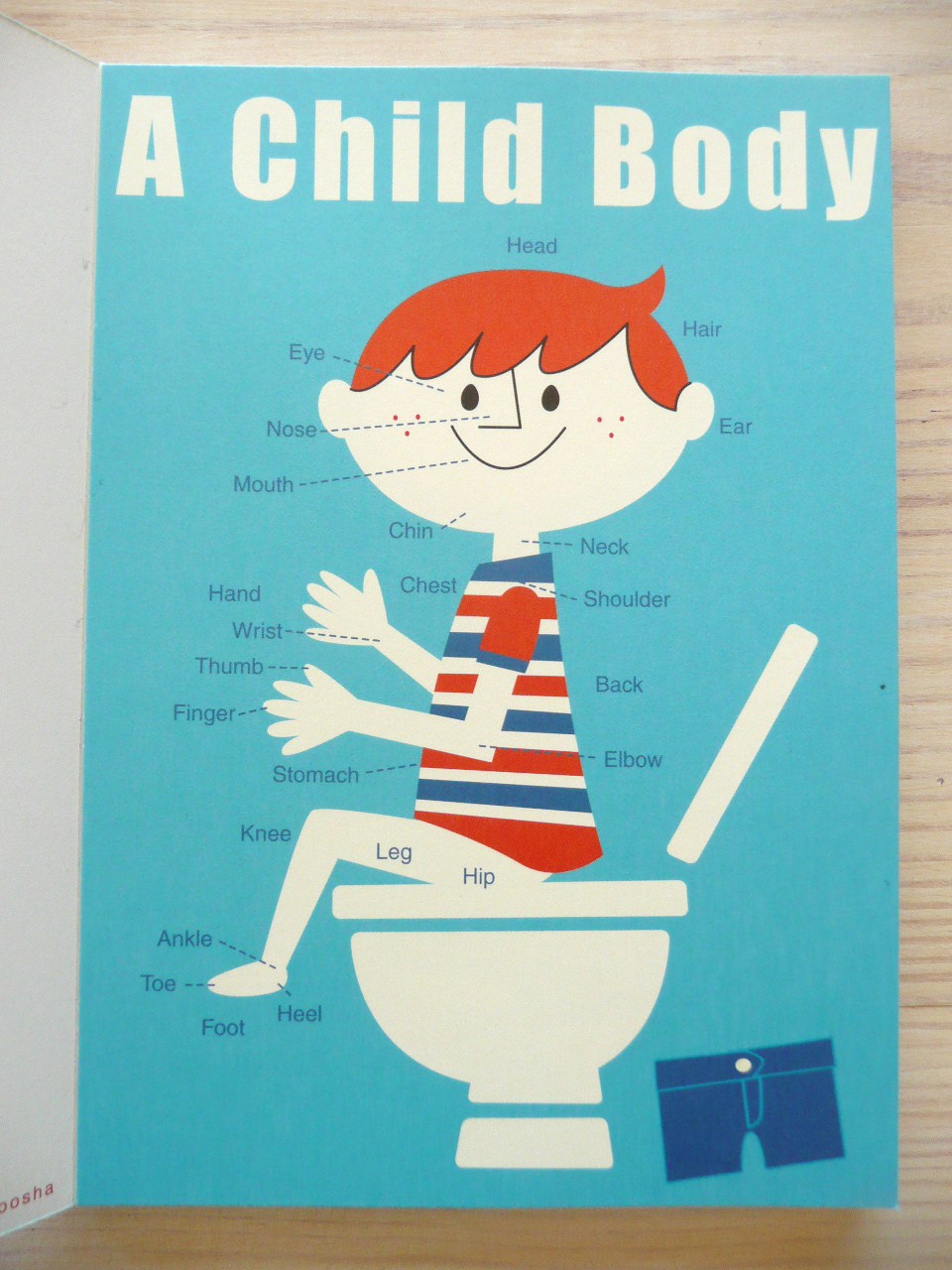 Cozy Tomato Postcard Book
Cozy Tomato is a great Japanese illustrator. I love Japanese design, and also enjoy the funny translations that sometimes happen too. I got this at Kinokuniya in NYC.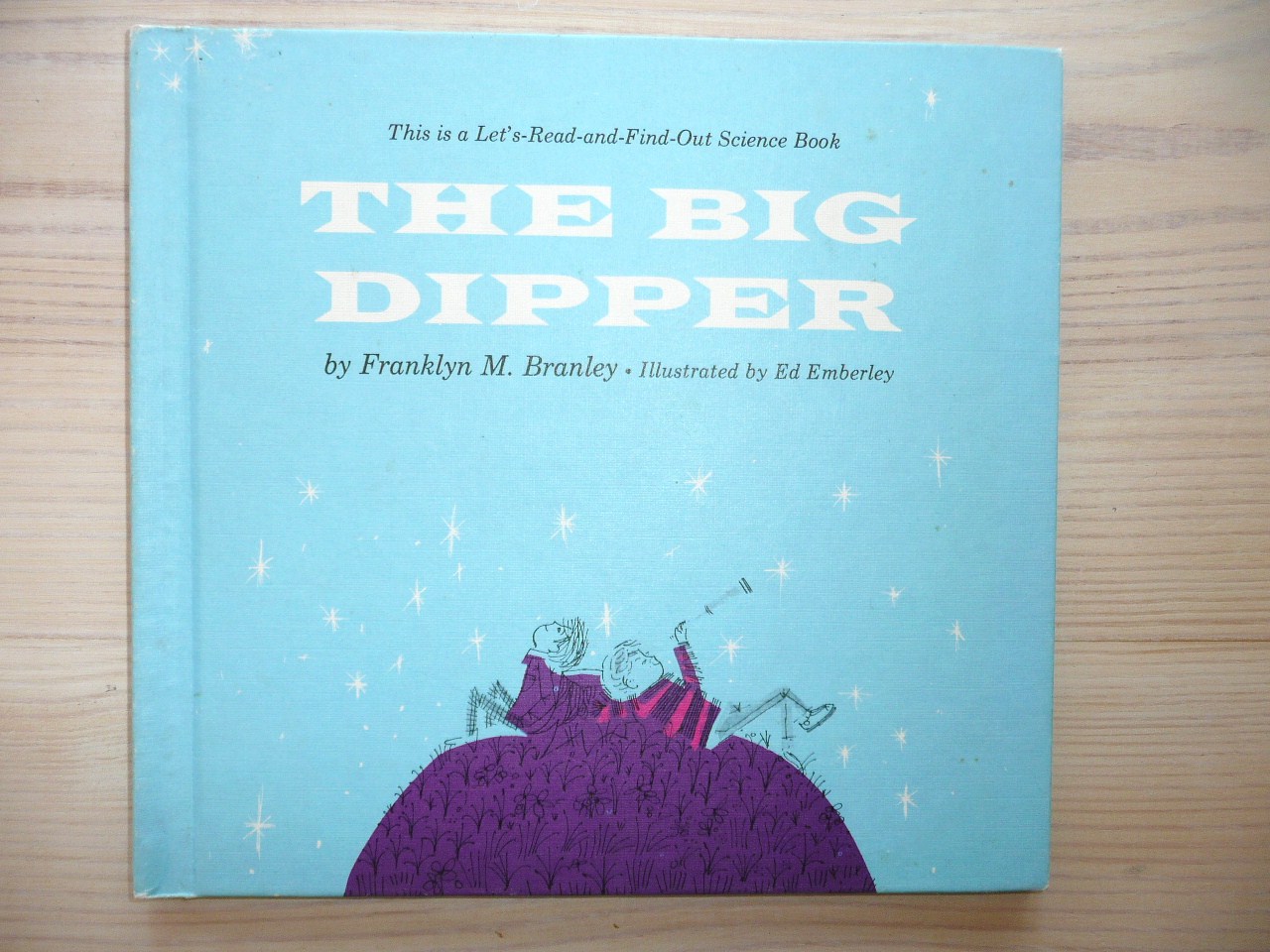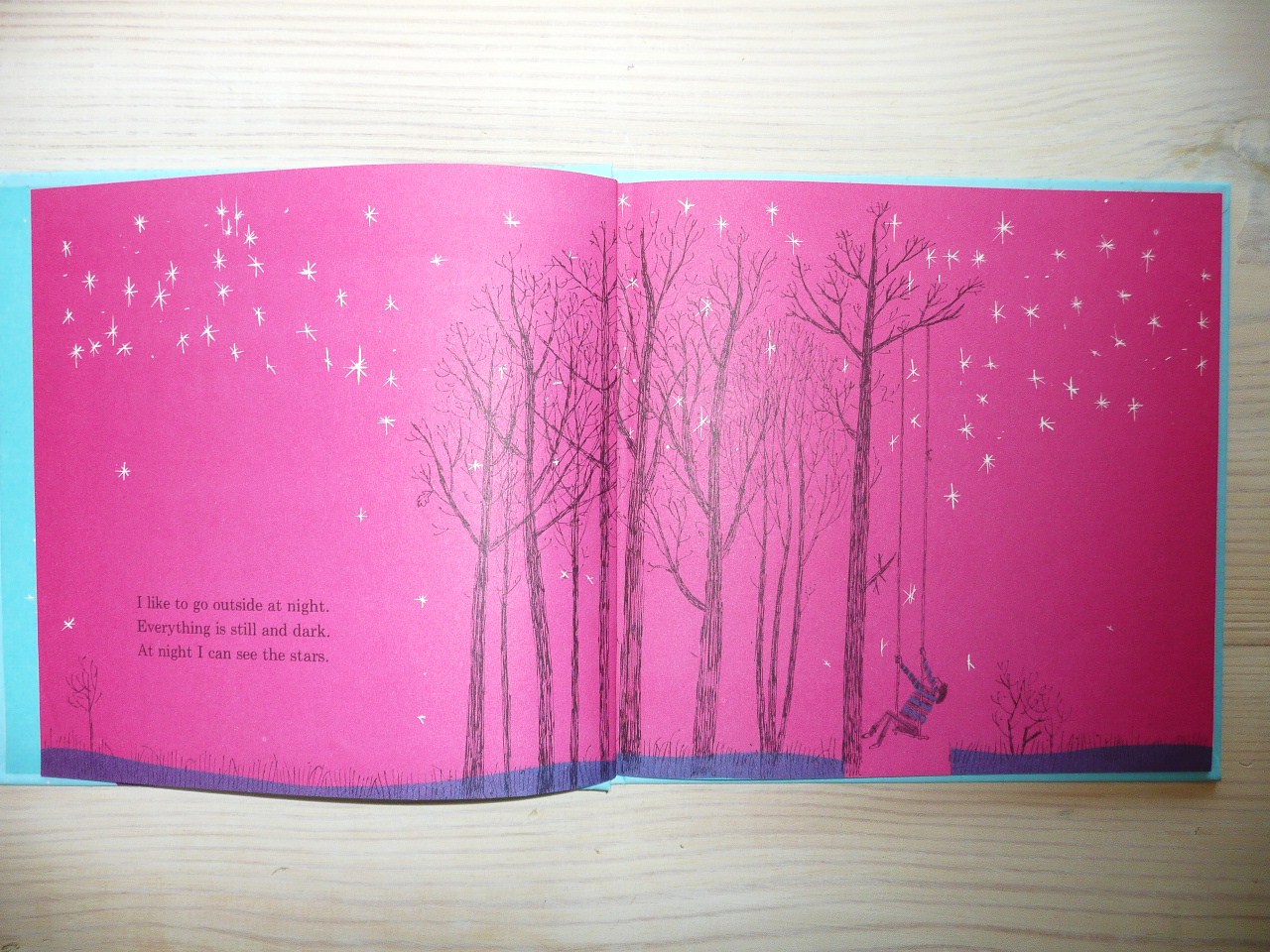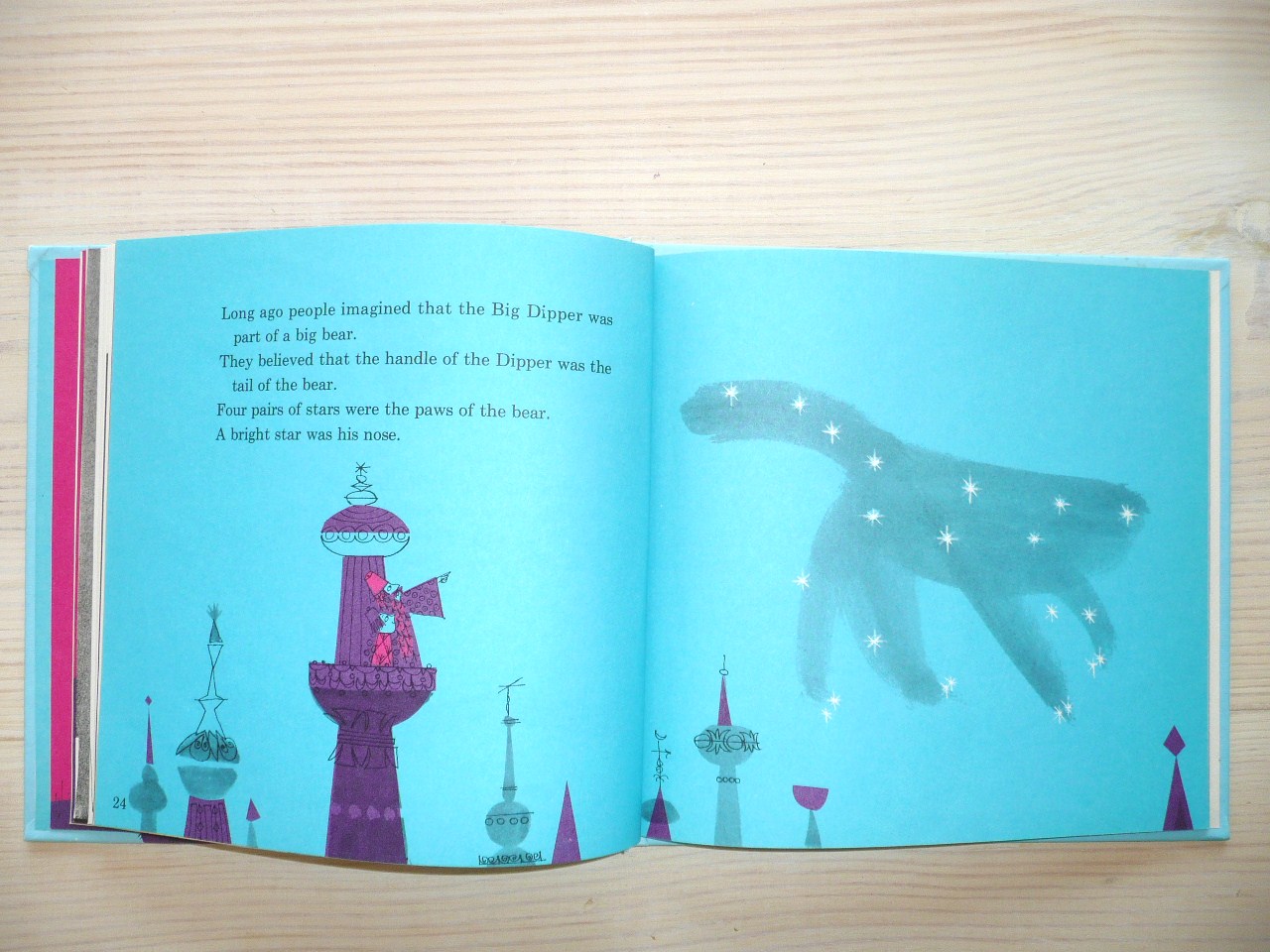 The Big Dipper
I am a big fan of Ed Emberley and his fantastic kids drawing books series that everyone knows so well and loves dearly. I really liked seeing his different drawings in this book and the bright & limited color palette.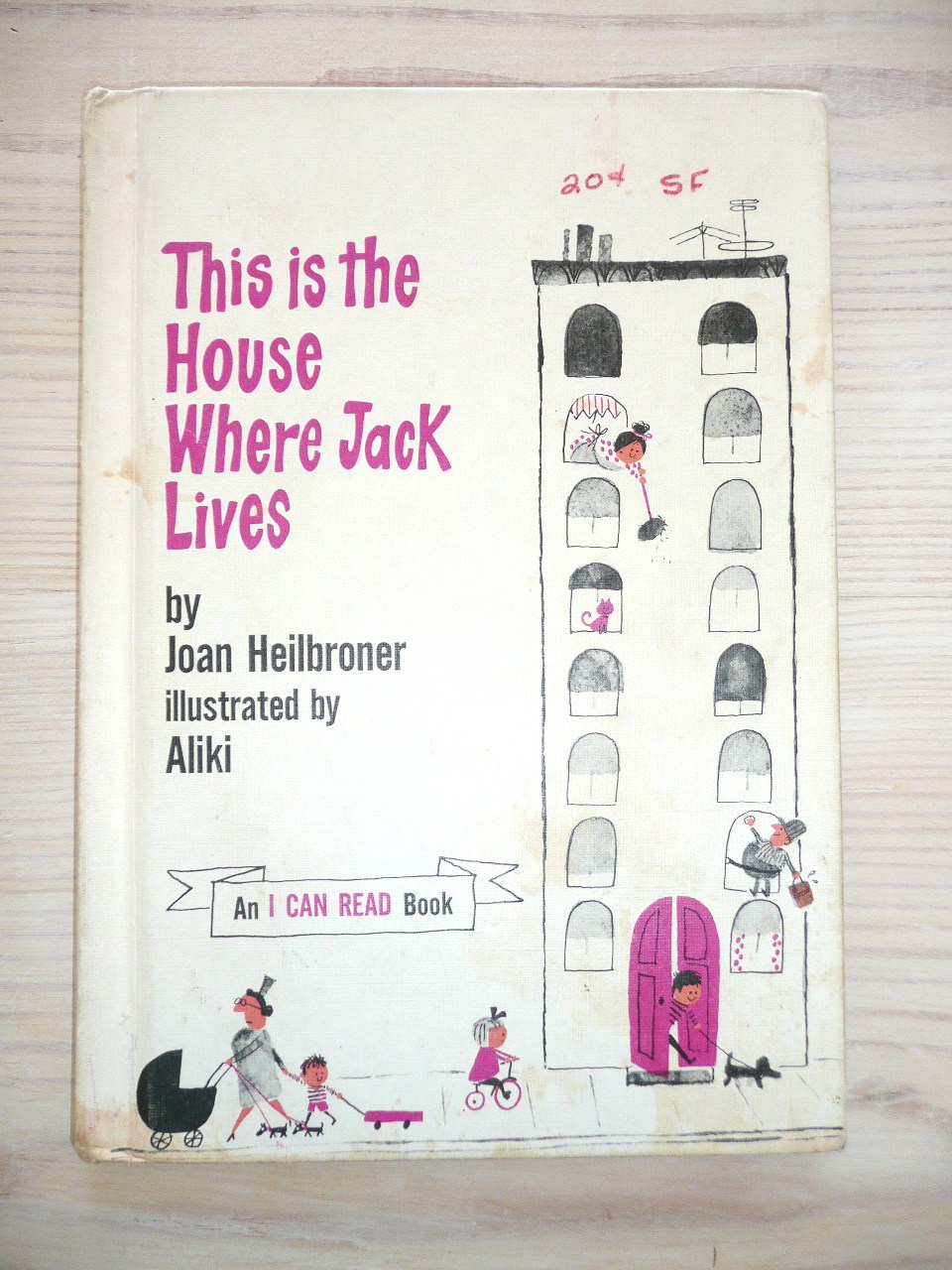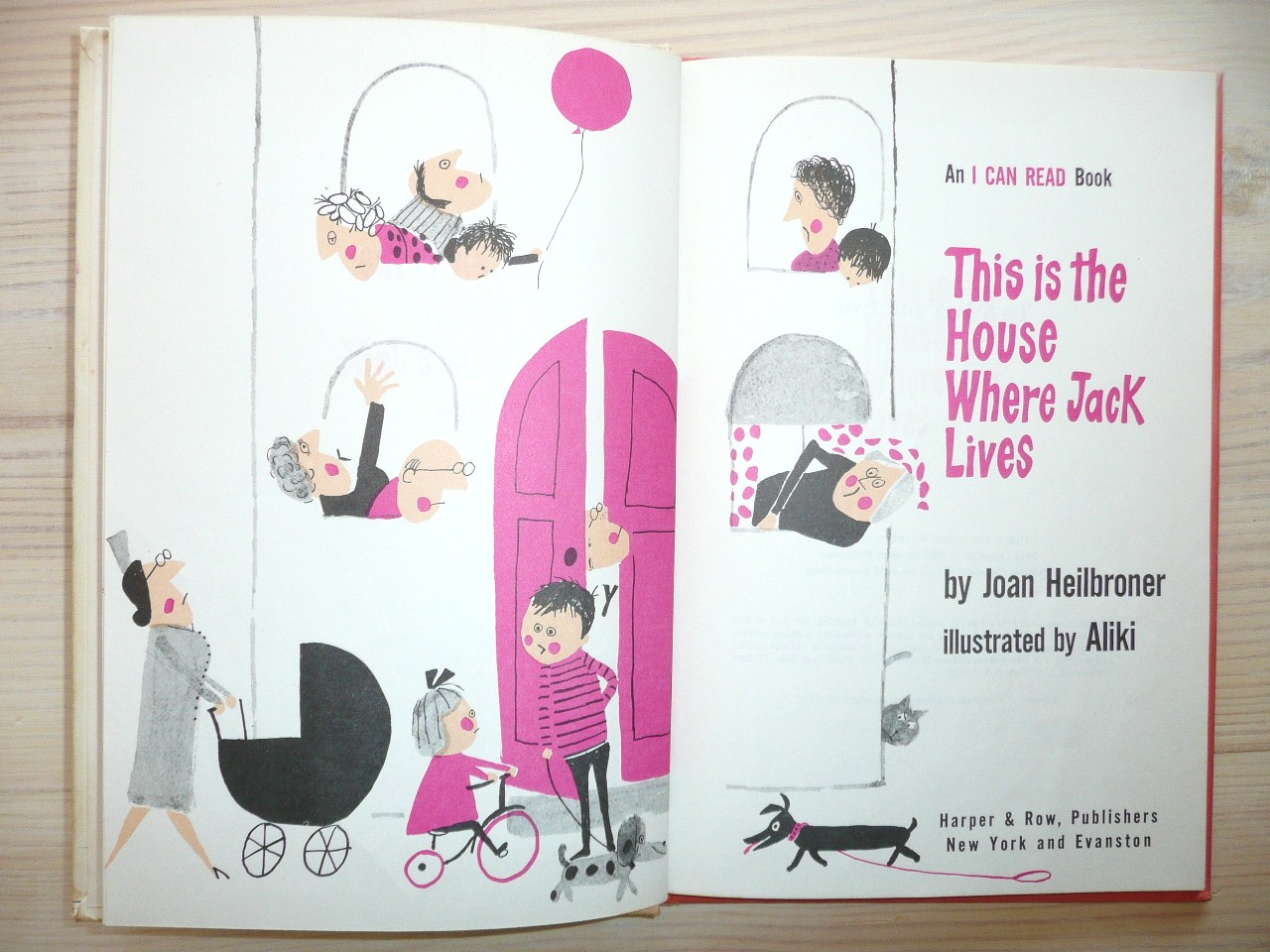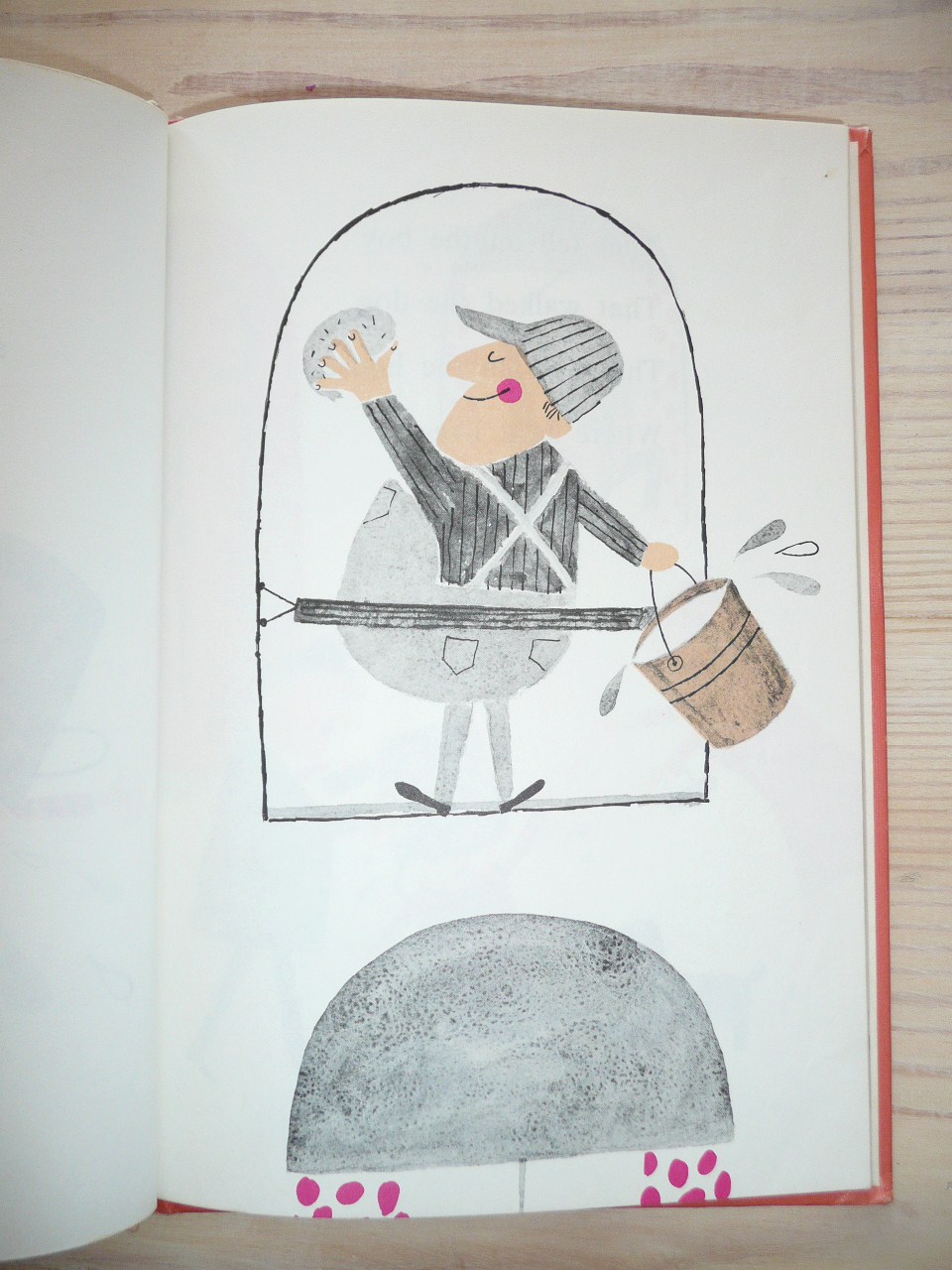 This is the House Where Jack Lives
I have tried to find out a bit more about the illustrator Aliki or any other books like this, but haven't come across any. I love the limited color palette on this and those adorable retro illustrations.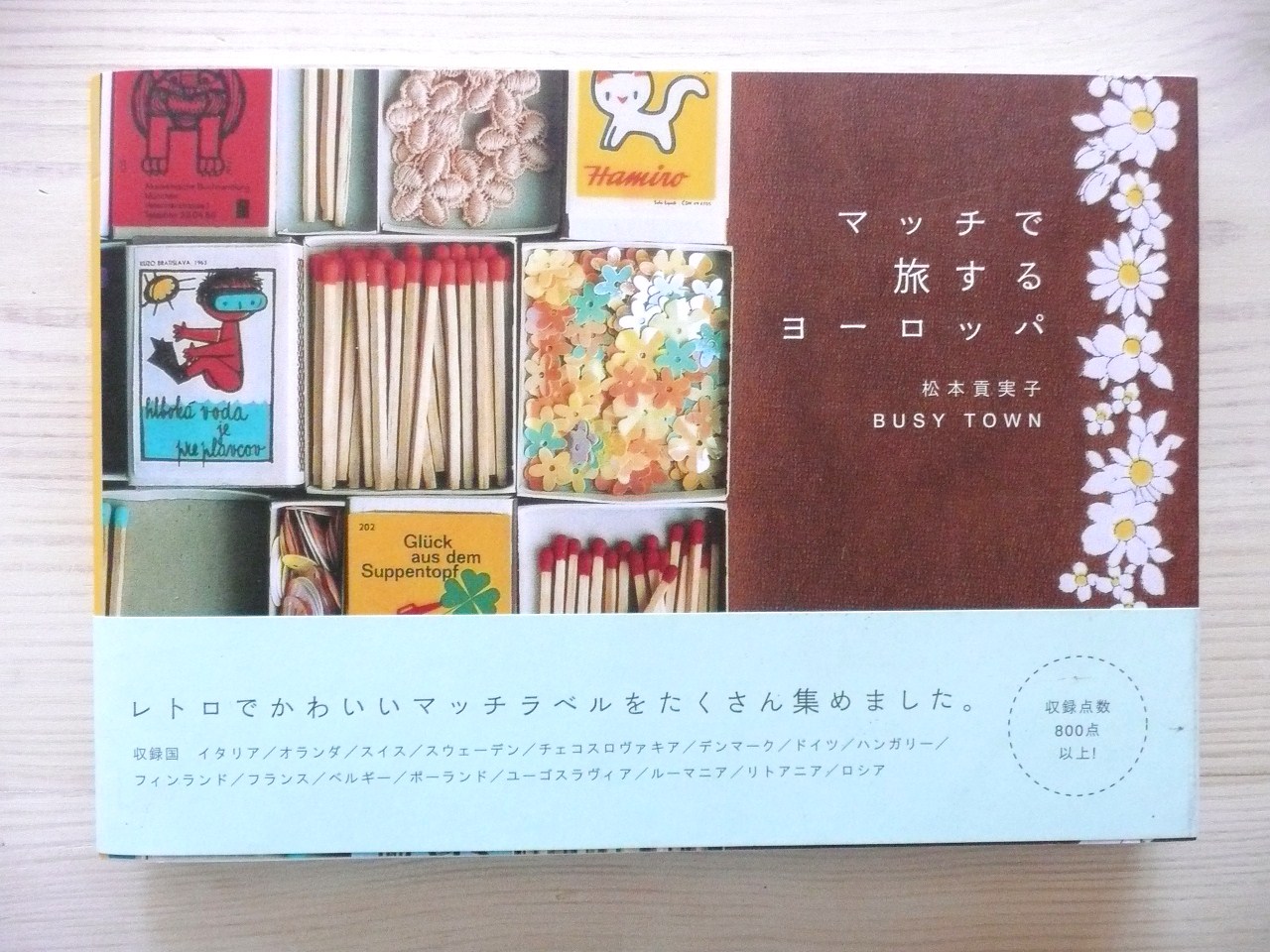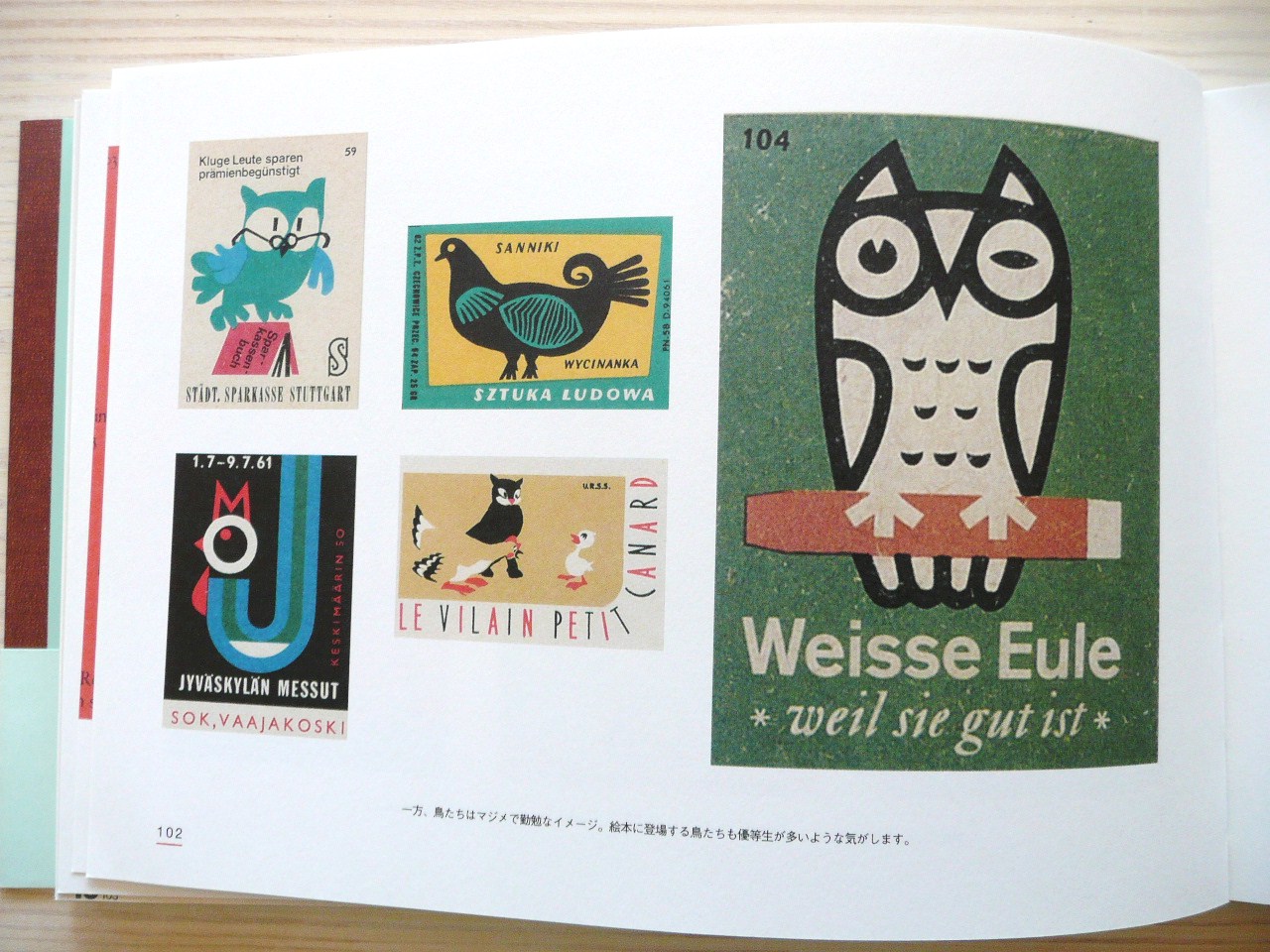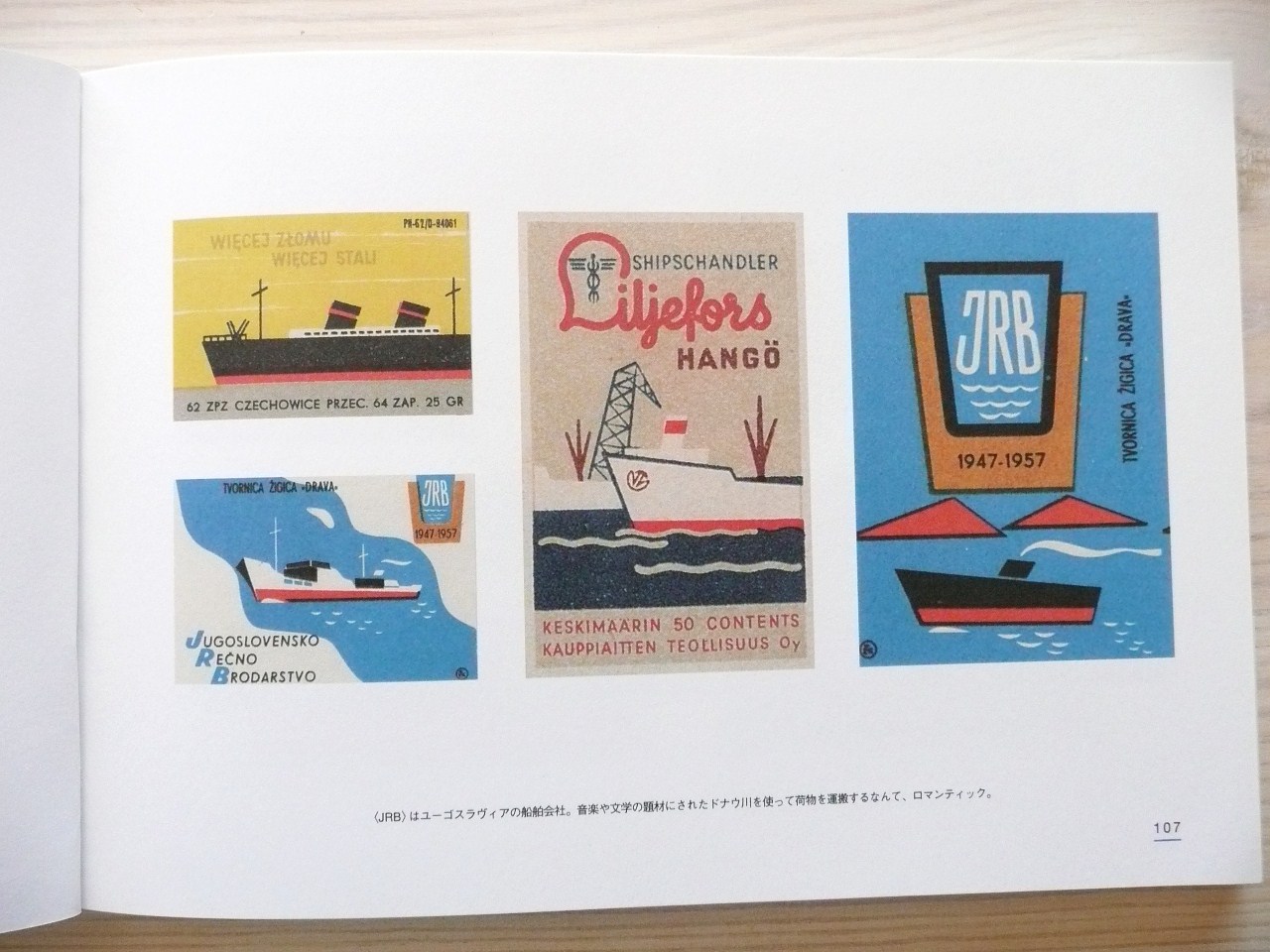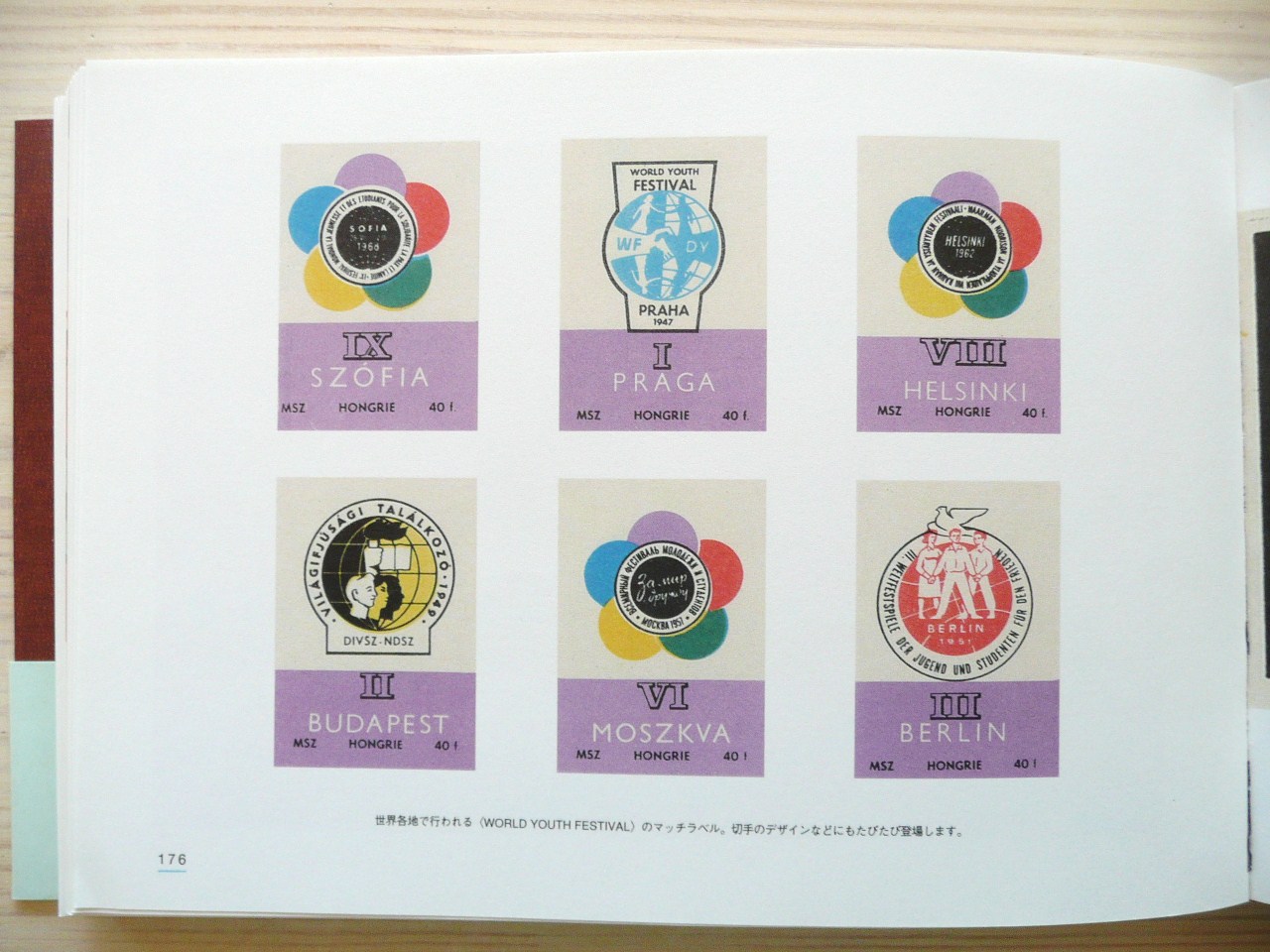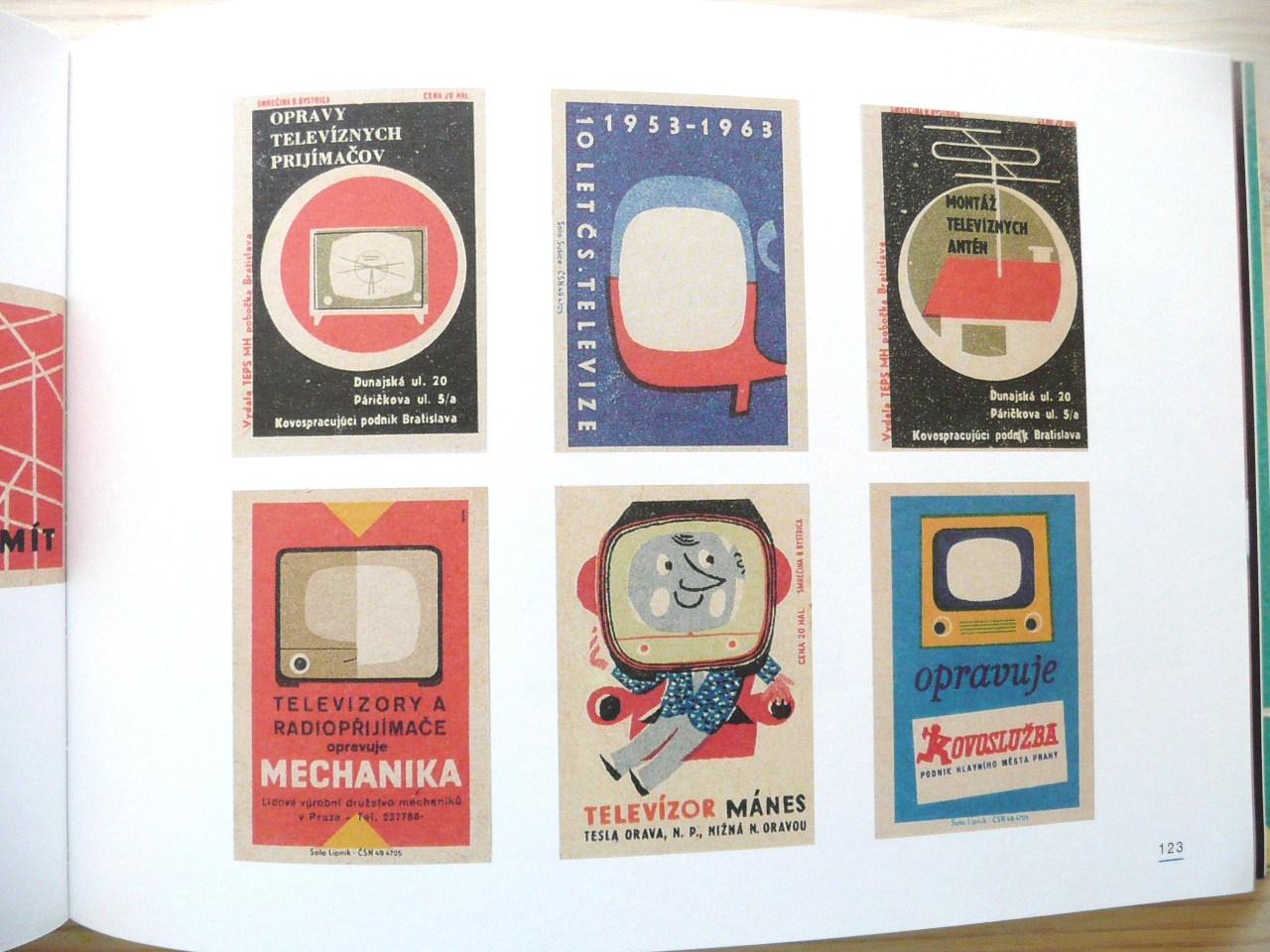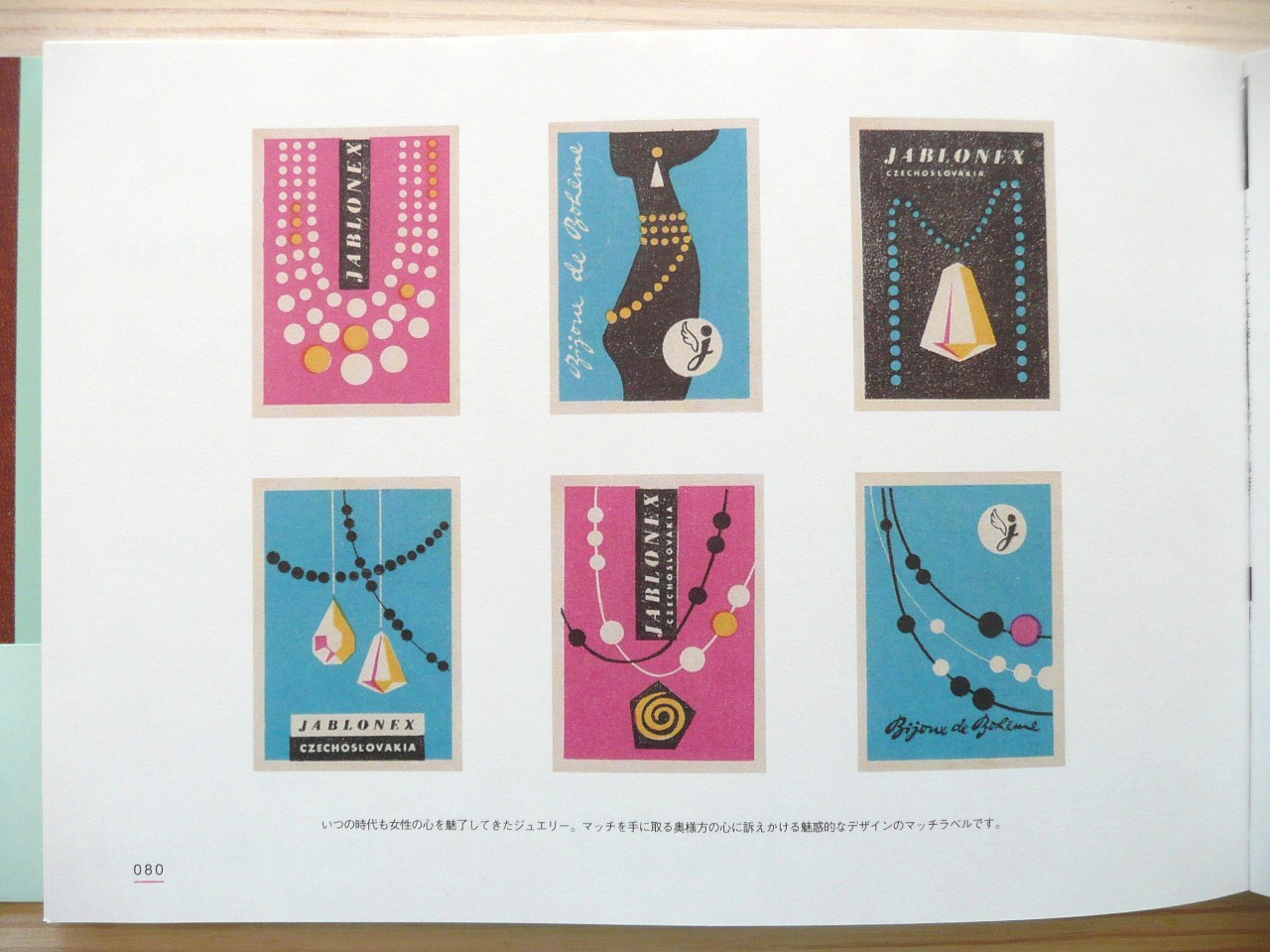 Busy Town
Another book by PIE Books. I picked this one up in Kinokuniya in New York. This books is full of a fantastic collection of European matchboxes.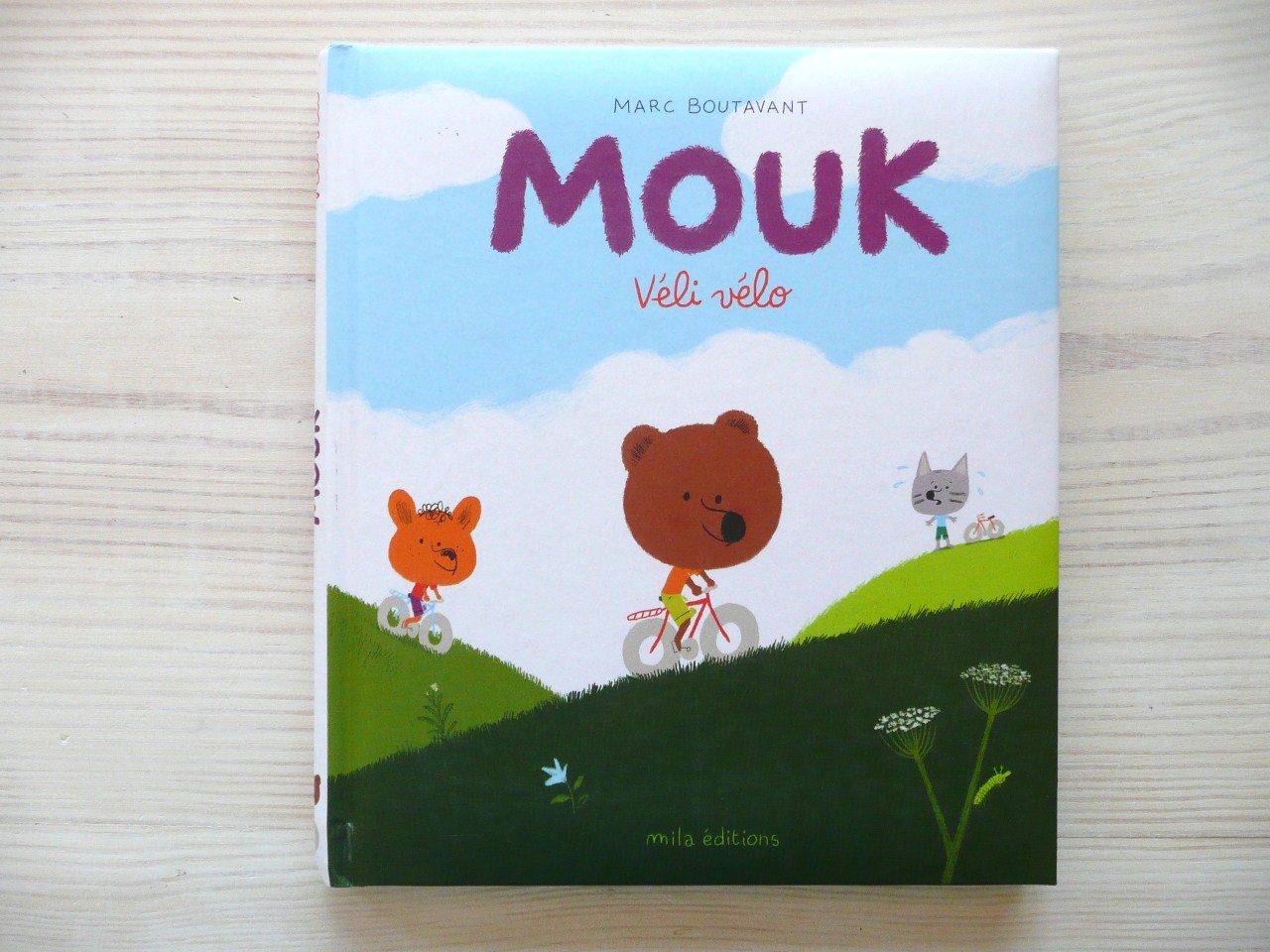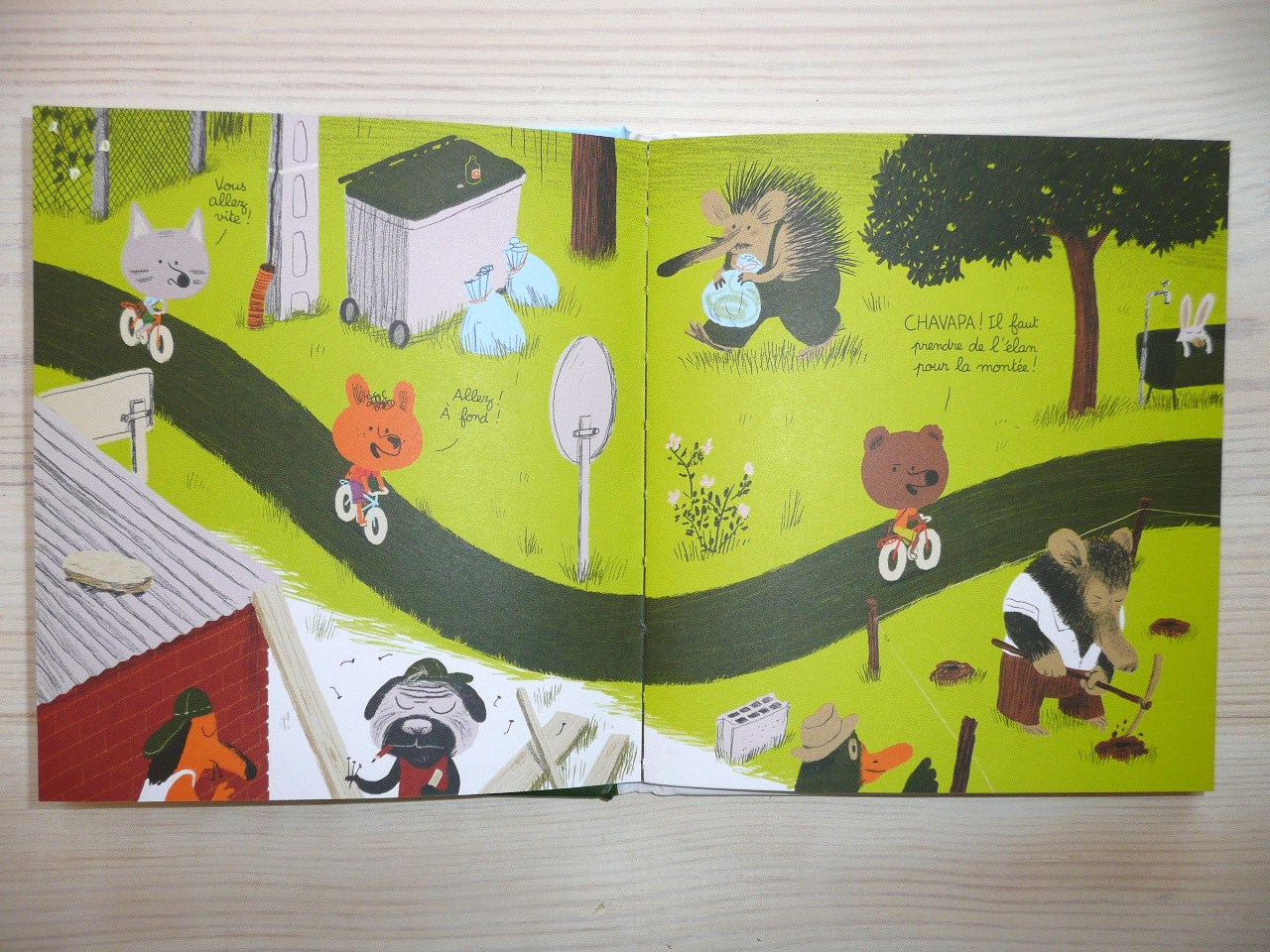 Mouk
Marc Boutavant is one of my favorite illustrators. I have a few Mouk books, Around the World with Mouk is another great one worth checking out and fairly easy to get hold of. I thought I would share one of the other Mouk books about him and his bicycle because I love bikes!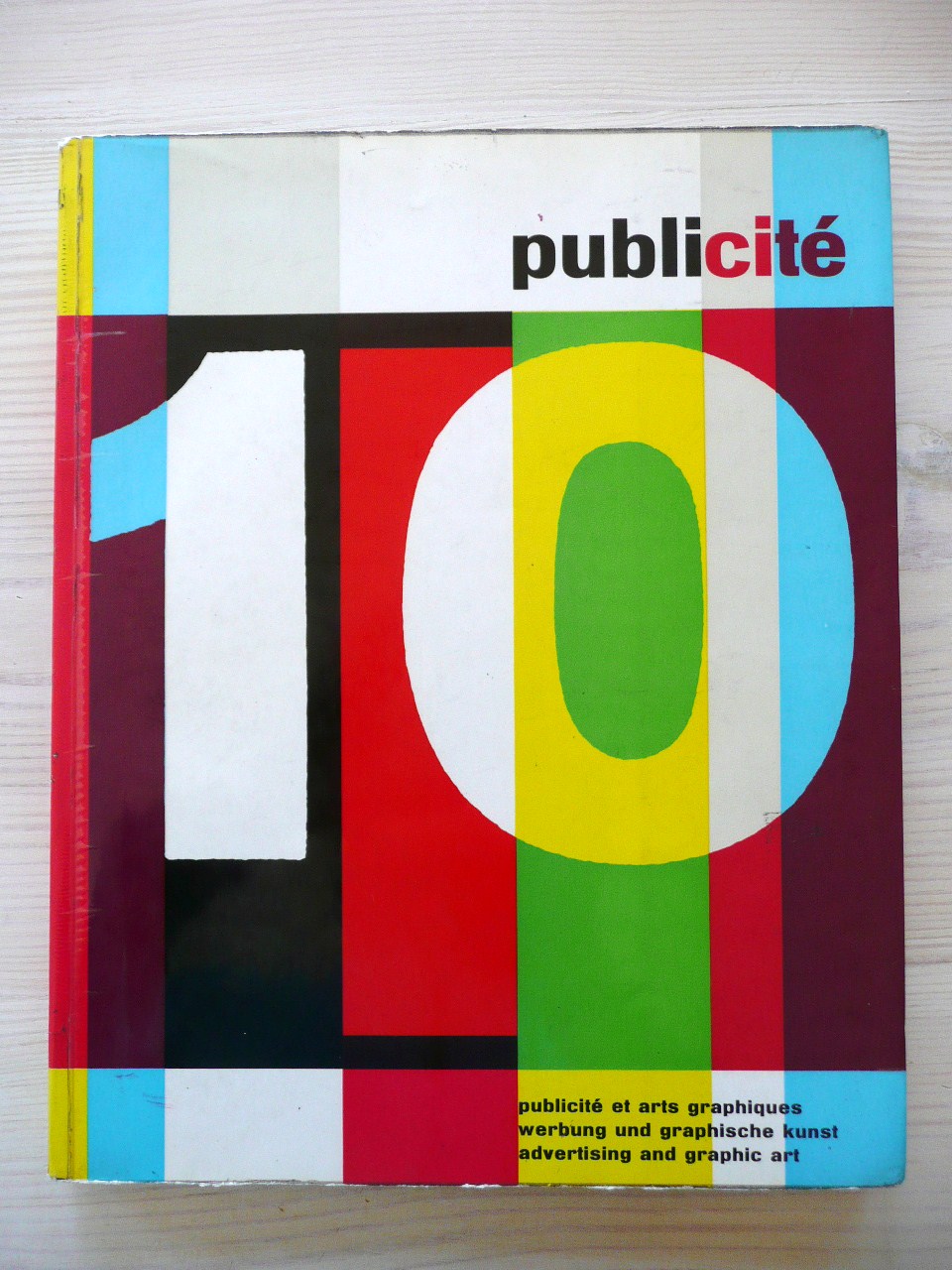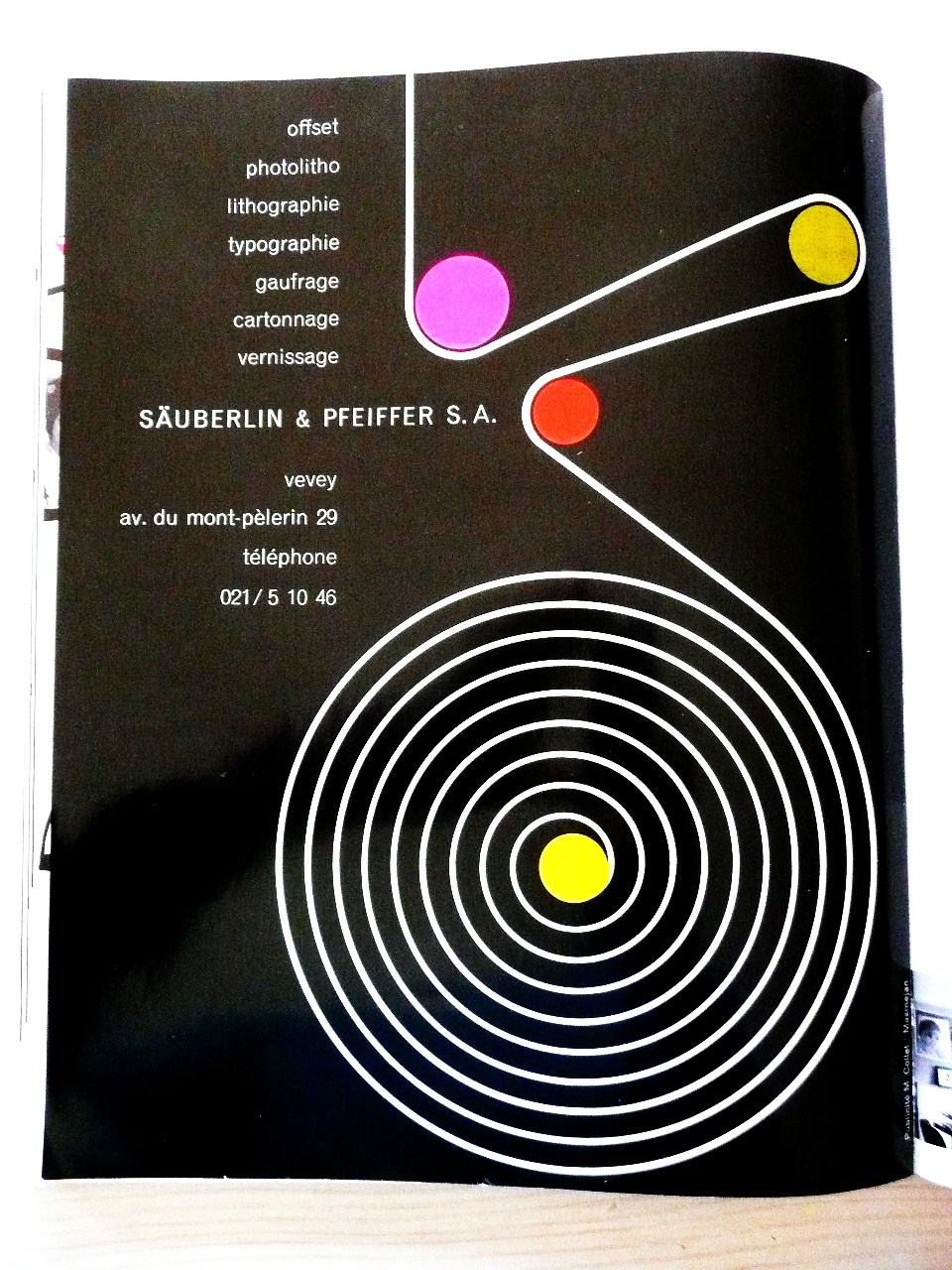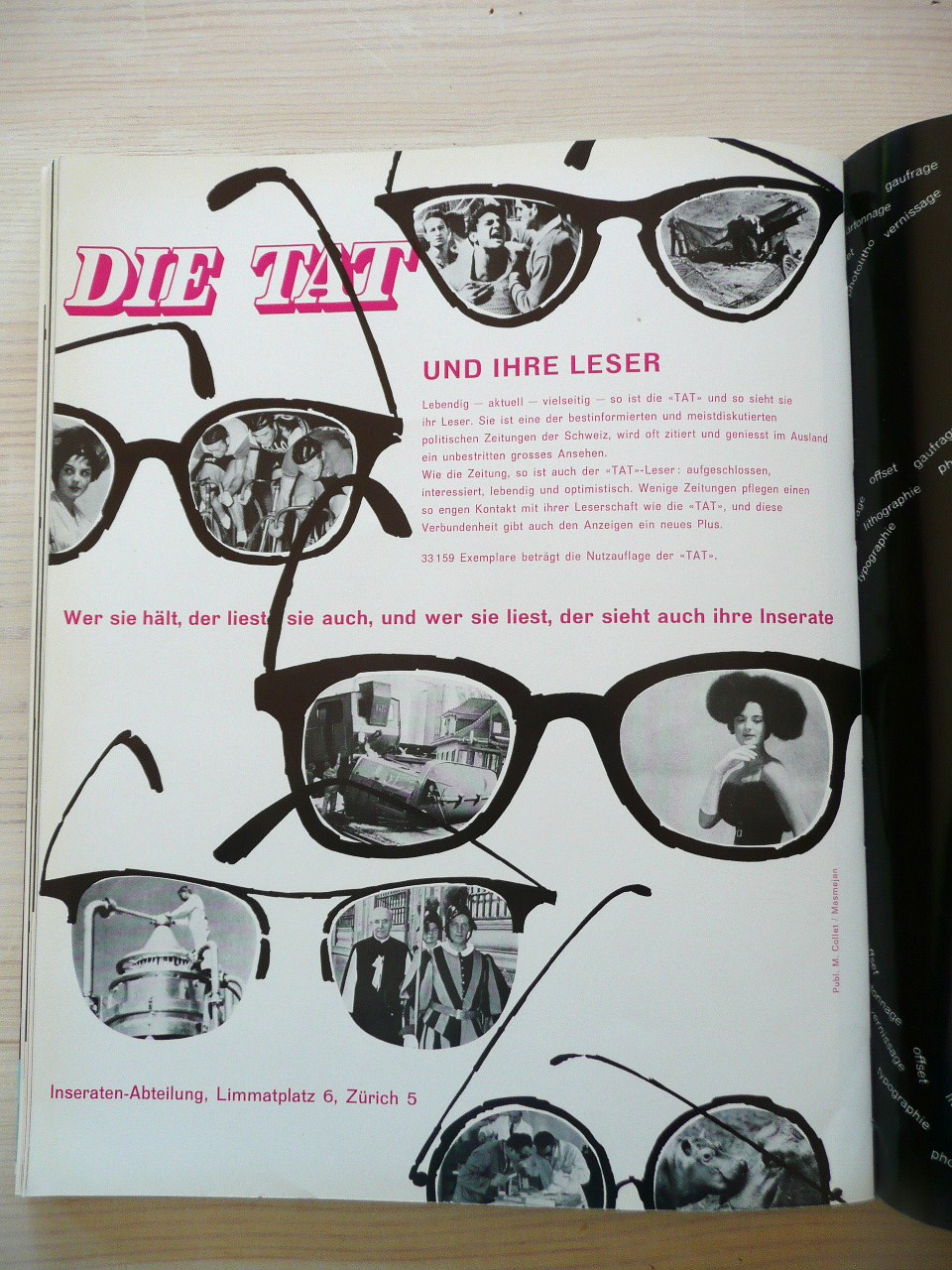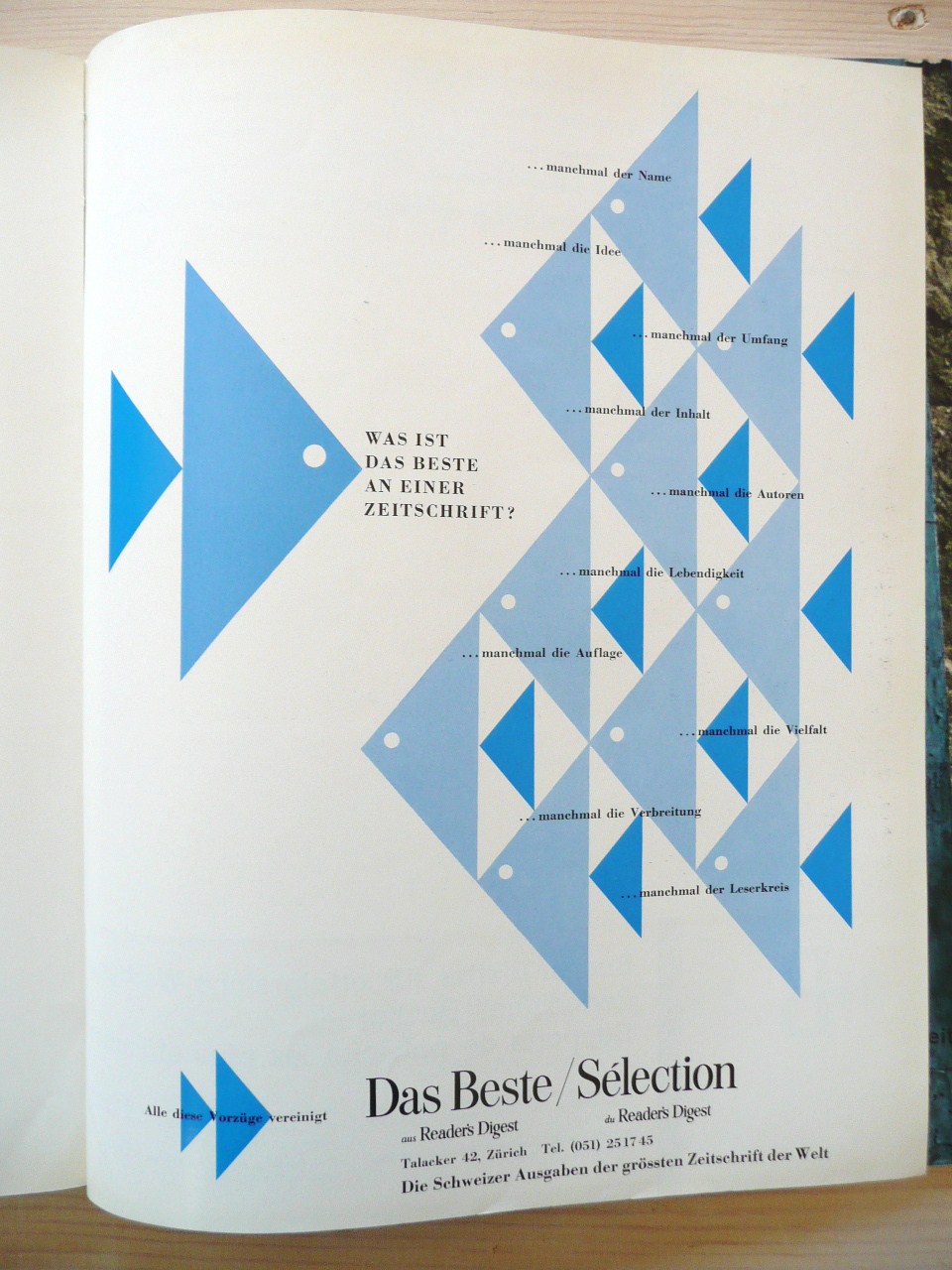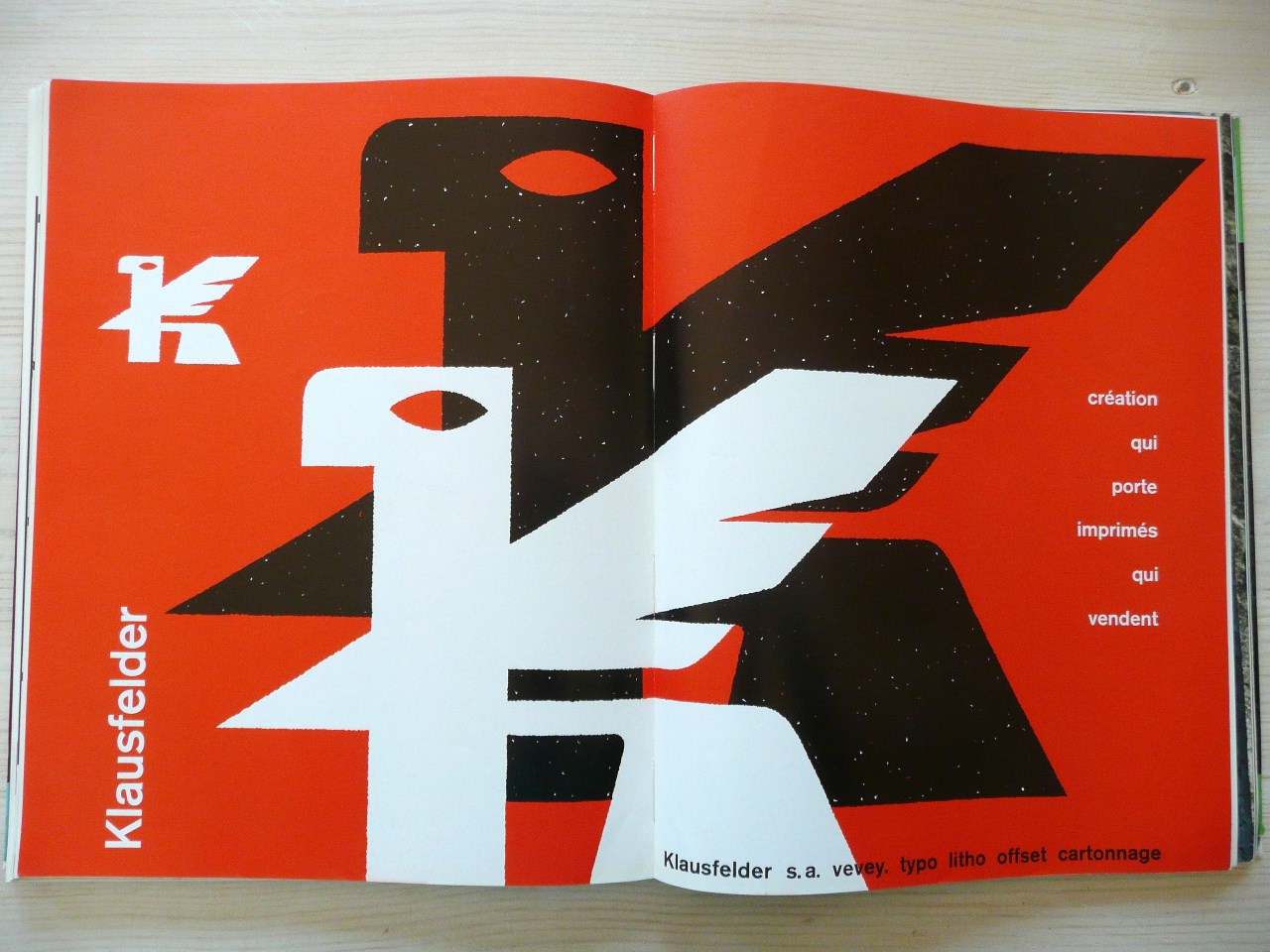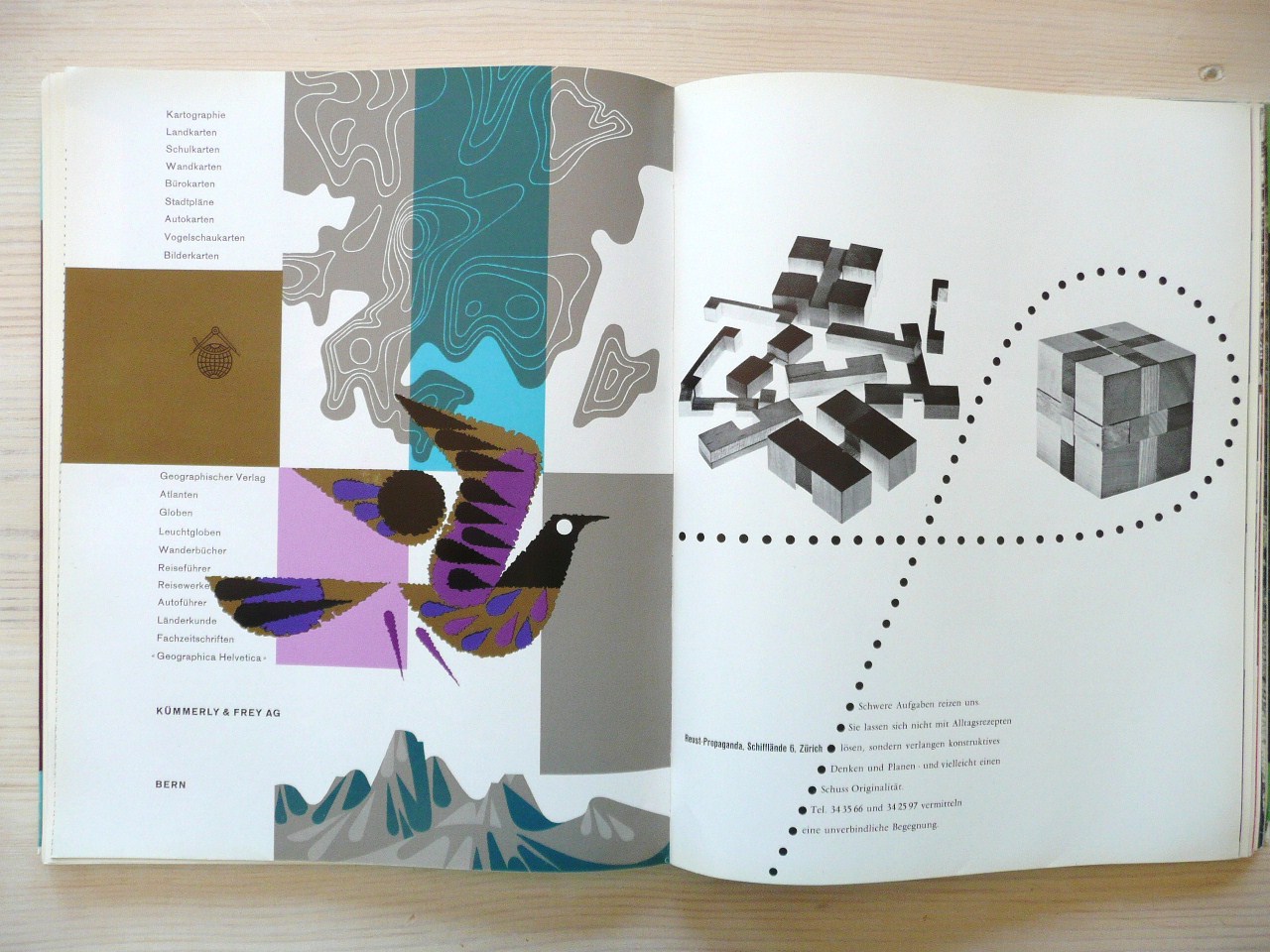 Publicite 10
I bought this book last summer after we had just moved to Illinois. I was checking out the used book stores in my new neighborhood, thought it was a great find, and always enjoy looking through it. The book pages are made up of lots of different stock, some of them are super glossy and there are a few plates of textured paper here and there.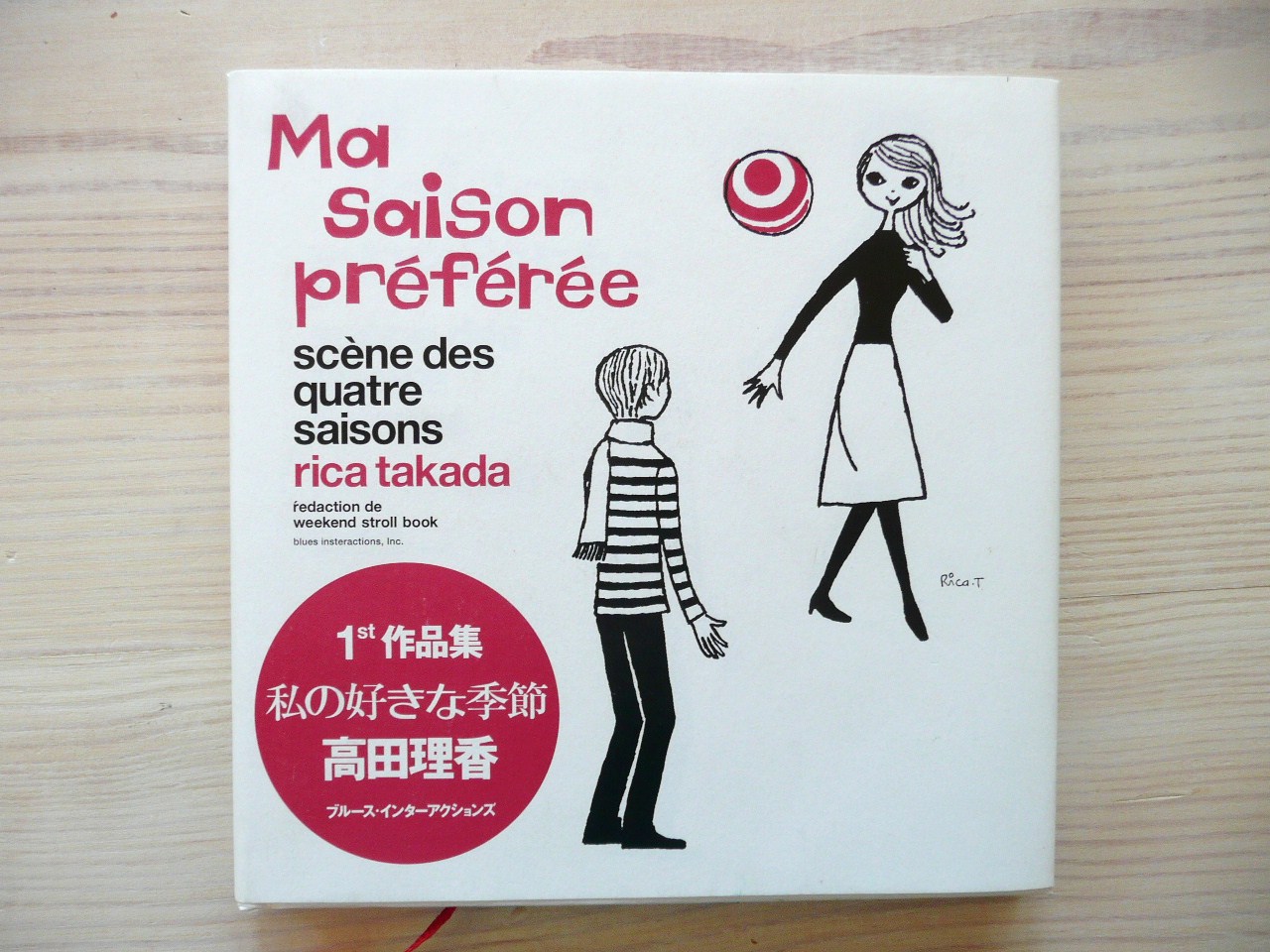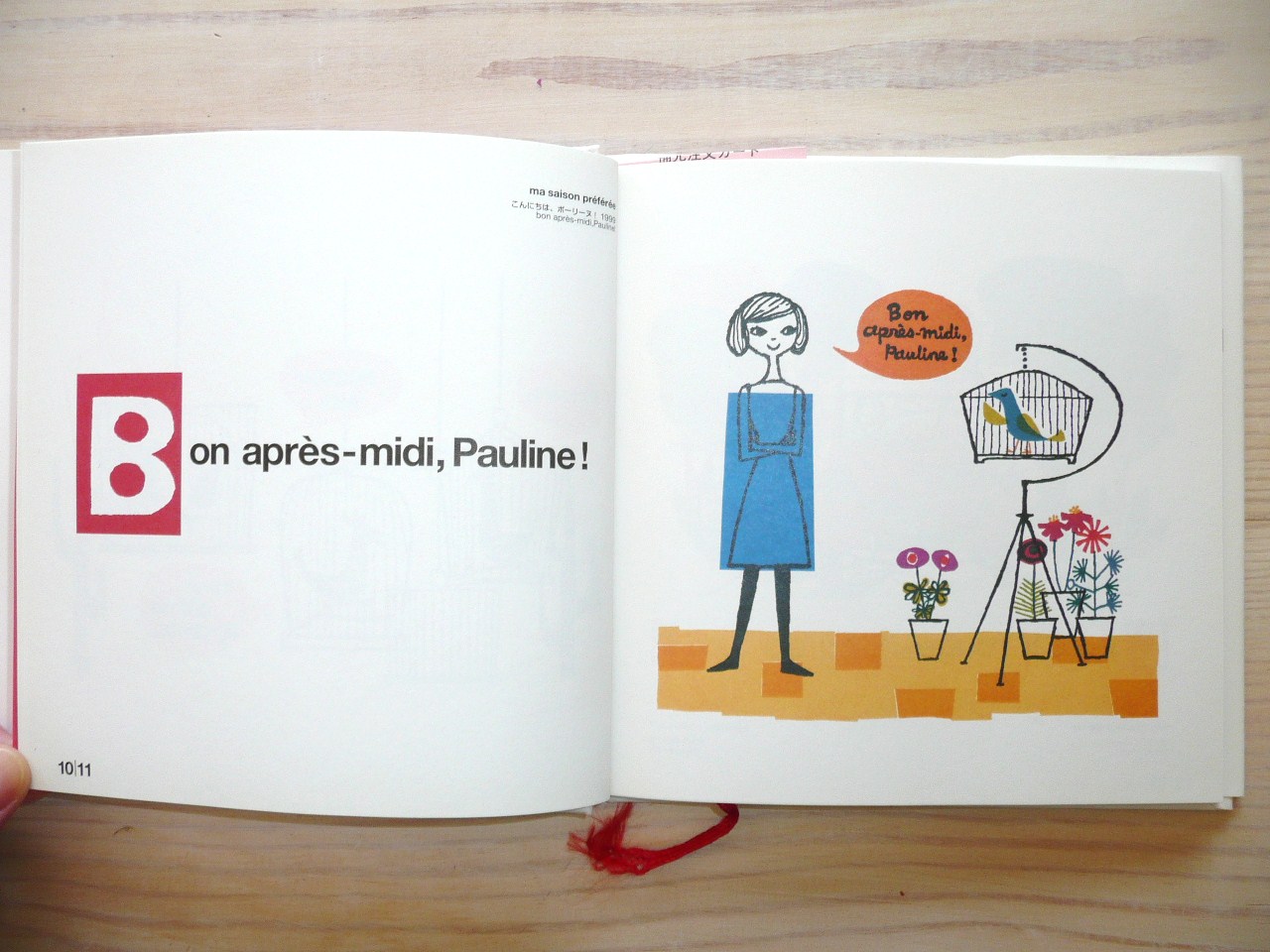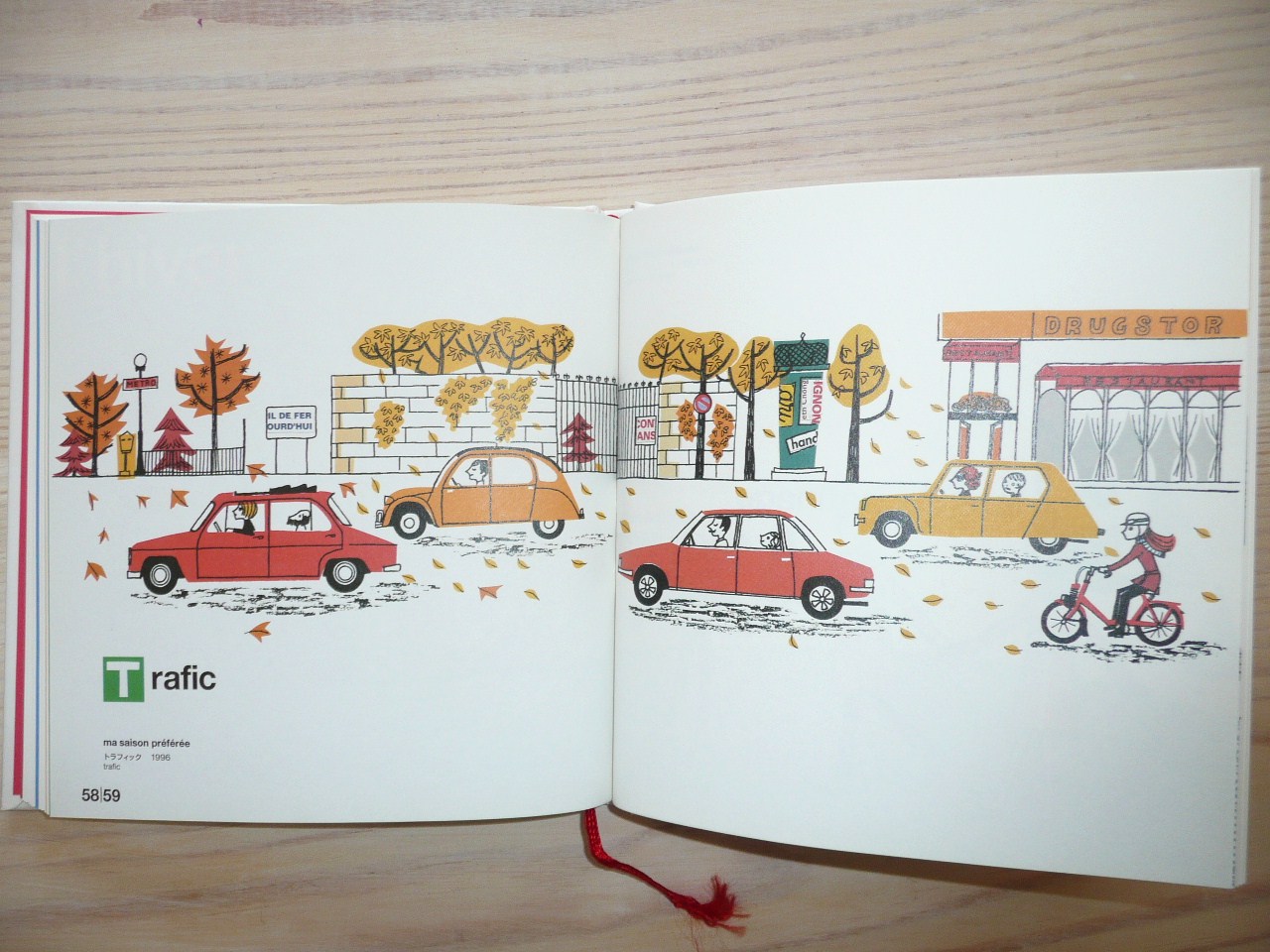 Ma Saison Preferee
Another amazing Japanese illustrator, Rica Takada. I just had to share this book. I picked it up in London a few years ago. I like the retro style and the European influence too with the drawings of Citroen 2CV's it brings back fond memories of cruising around in one of those as a kid.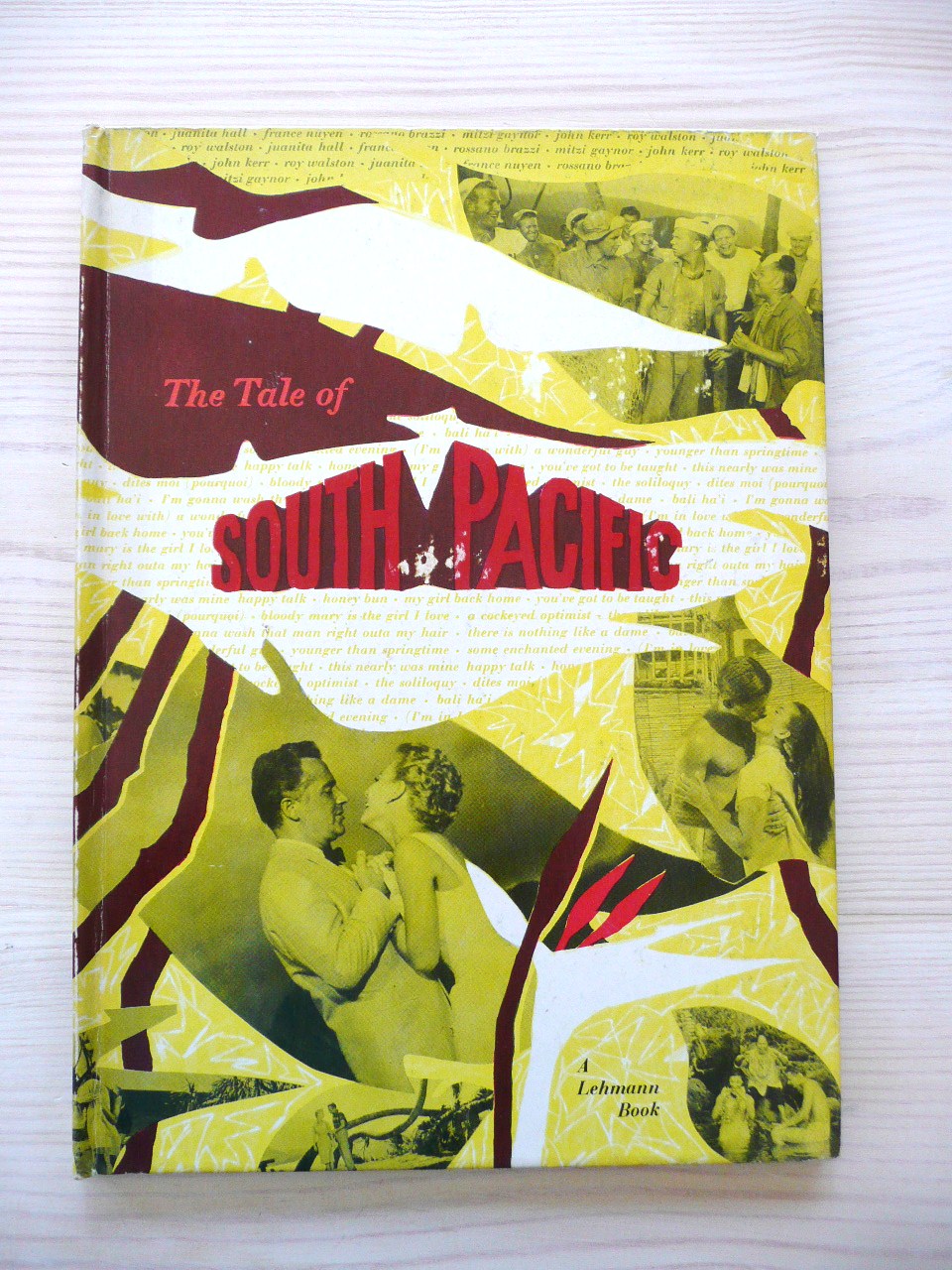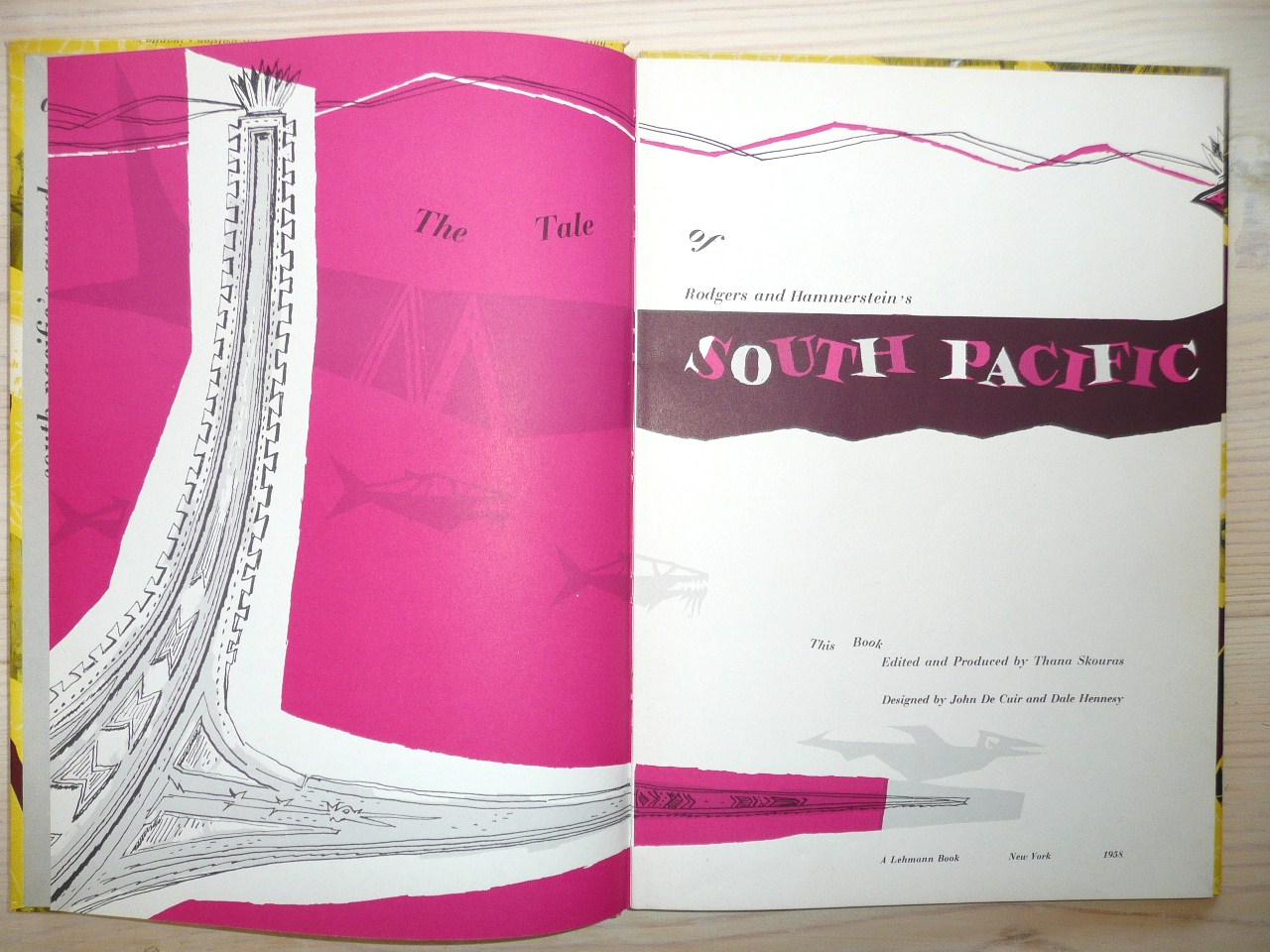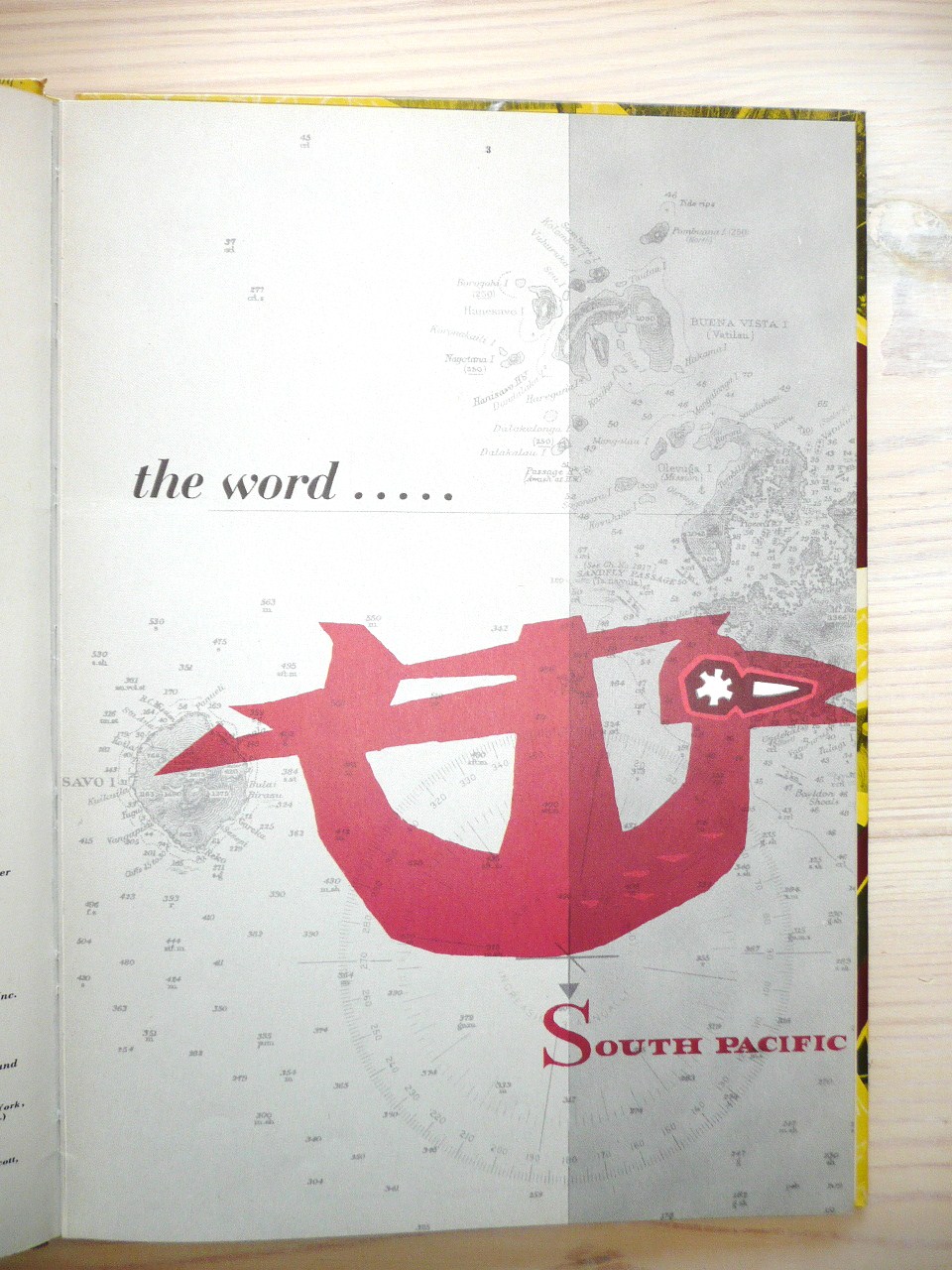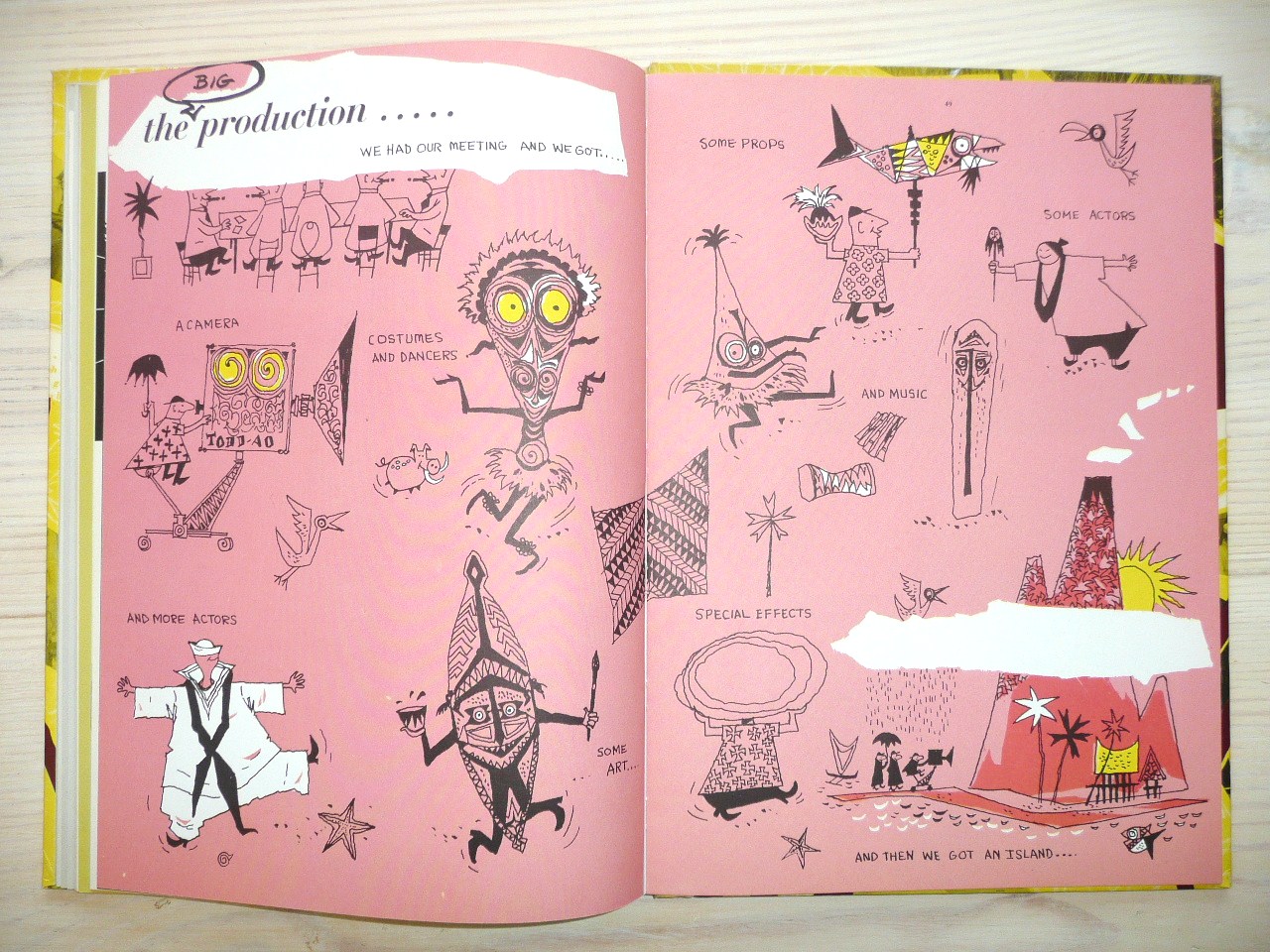 South Pacific
I found this in a random section at a bookstore last year when we were living in Richmond, Virginia. I knew I just had to get it even before I had opened up to the first page.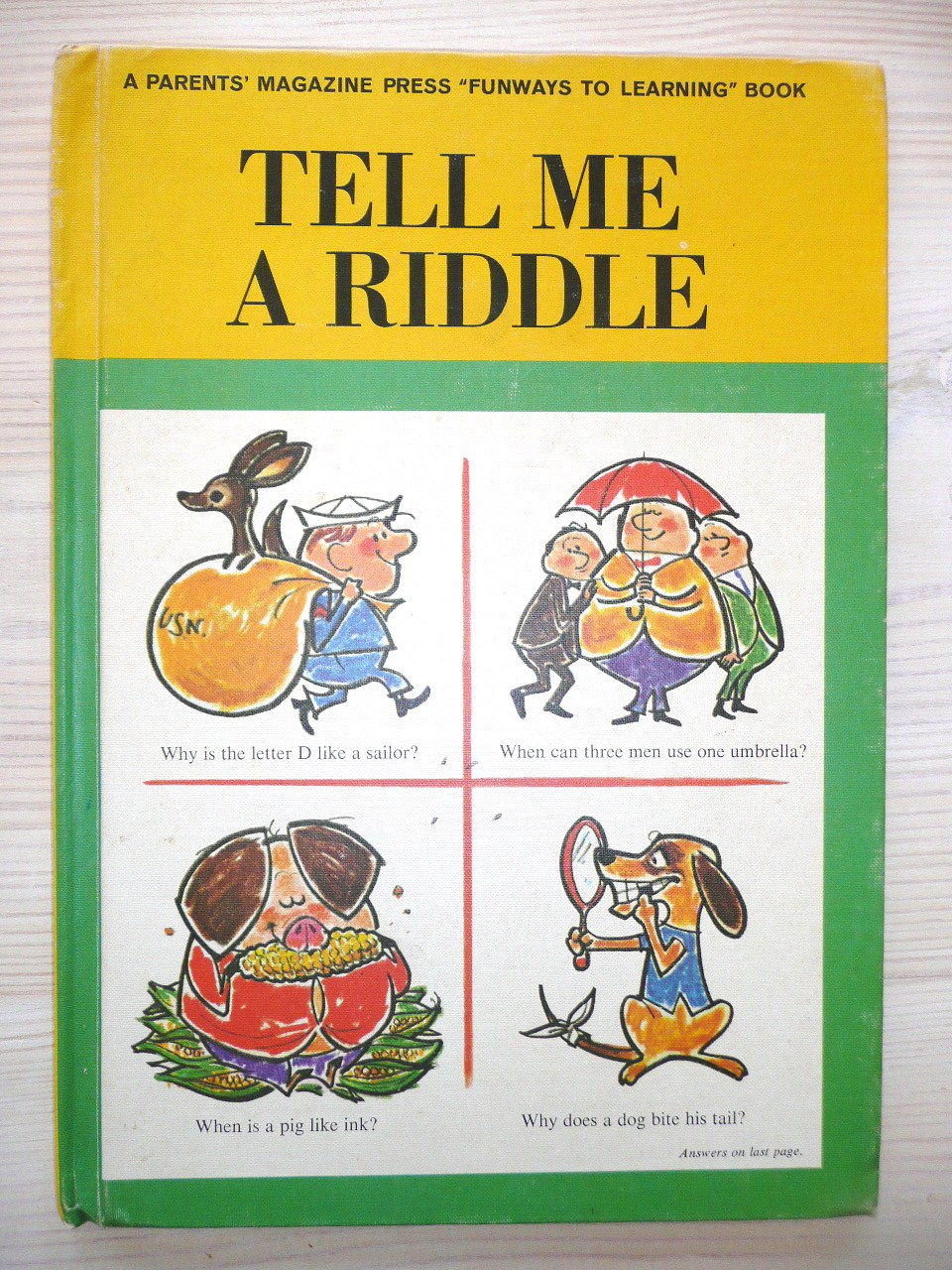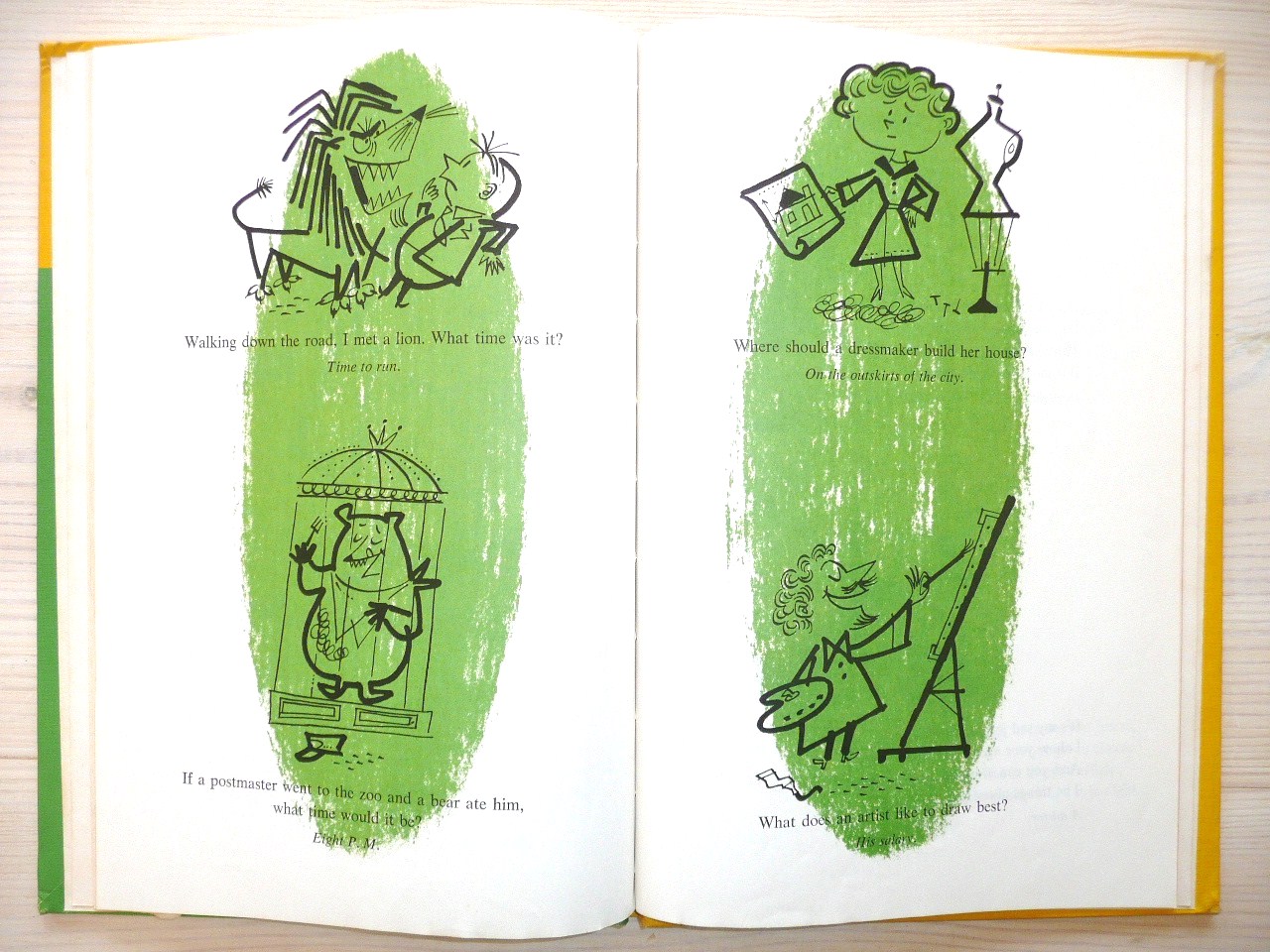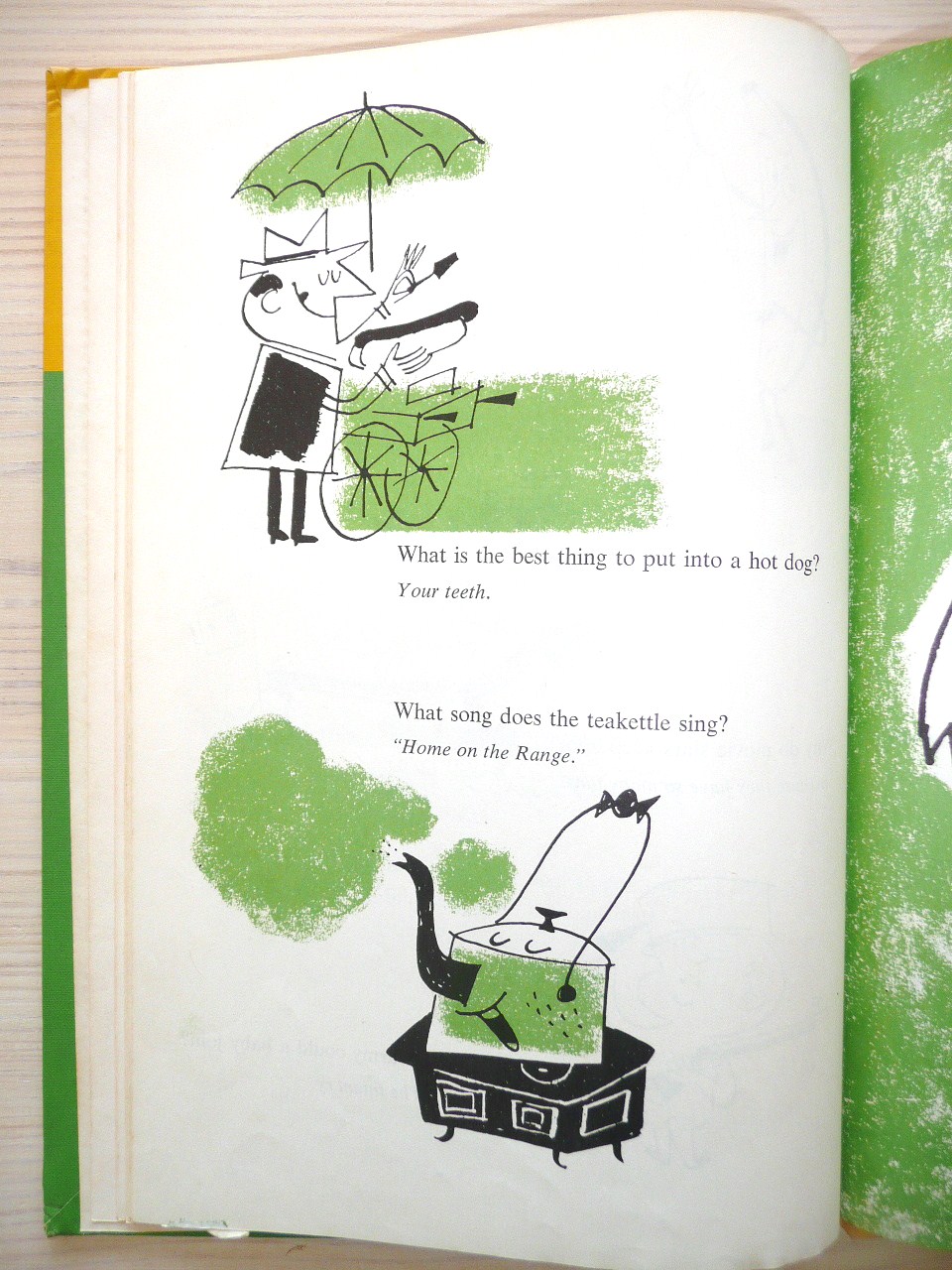 Tell Me a Riddle
I can't find any credit to the illustrator in this old book, which is a bit sad because I love the retro style drawings.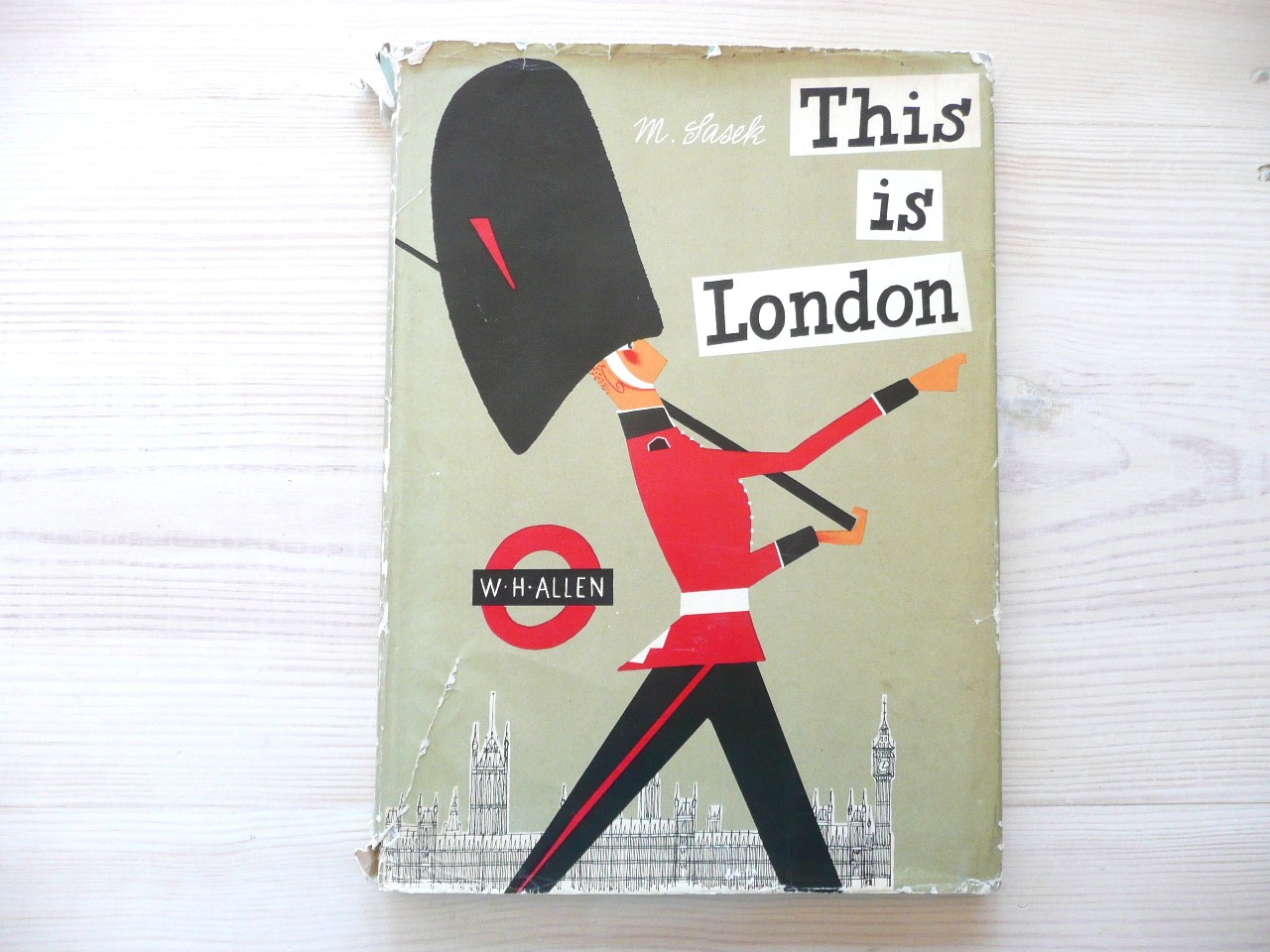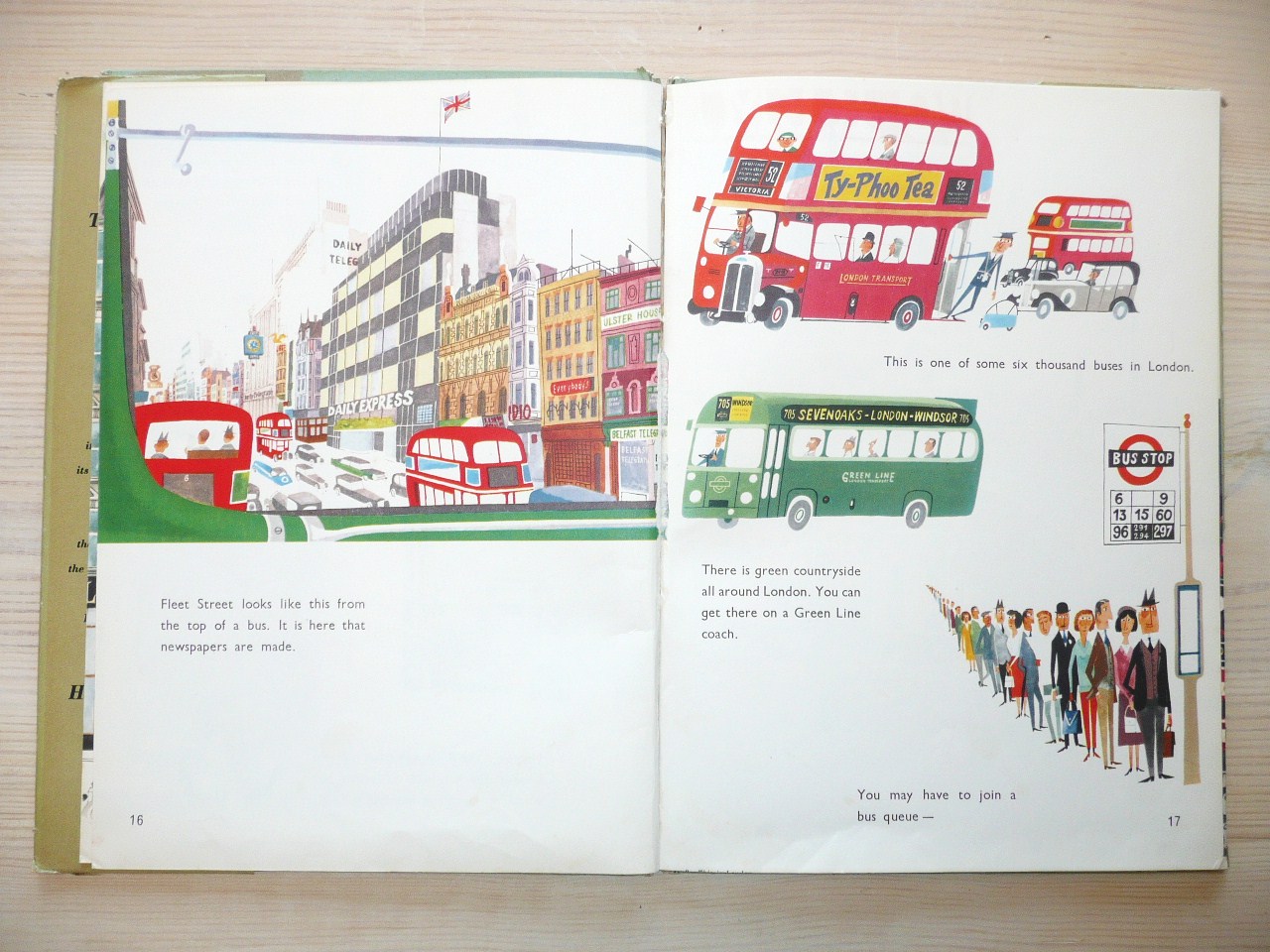 This is London
My book collection would not be complete with out a bit of M. Sasek and of course a book about London – one of my favorite cities! This is an original book that was very kindly given to me many years ago. Since then, lots in the This is… series have been reprinted, and are so super easy to get hold of.
————————————
Thanks Amy for sharing your collection with our readers!
A little more about Amy Cartwright:
Amy was born in Gloucestershire, England and earned a degree in illustration from Central Saint Martin's in London. She now lives with her husband in Illinois, and works as a freelance illustrator. She pretty much spends her whole day drawing pictures.
When she isn't drawing, and provided that the weather's nice enough, you may find Amy and her husband exploring on their tandem bike. For more info, check out her scrapbook, blog, and website.
Not signed up for the Grain Edit RSS yet? Give it a try. Its free and yummy.

Share on Facebook
TagsBooks, graphic-design, Illustration, kids-books, USA, vintage
03.13.09 in Designers Bookshelf by Grace Danico
Share on Facebook