Borja Bonaque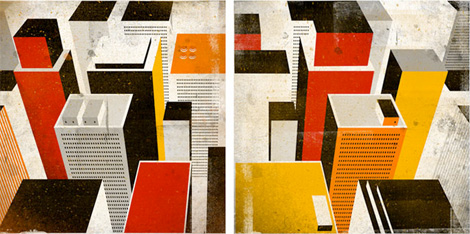 Love, love love! this work from Spain-based Borja Bonaque. I'm a huge fan of city-scape illustration (à la Evan Hecox and Andrew Holder) — so I was pretty enamored with Borja's work to say the least. The texture, composition, and (superb!) color choice all work together to give these illustrations that heavy punch. That city above reminds me a little of Sin City, and those other comic book-to film adaptations.

From the little bit of poking around I did, I couldn't find any of his work for sale. Anyone know if this stuff is purchasable?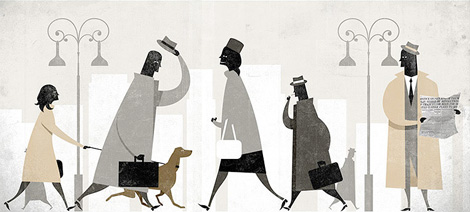 Be sure to check Borja's blog as well — he posts some of his own work, and other tidbits too.
Via lots and lots of Ffffound links.

Share on Facebook
03.13.09 in Found design by Ethan
Share on Facebook