May 12, 2010
Celestial Navigations: The Short Films of Al Jarnow
Posted in: Product Reviews
As a kid, watching Sesame Street and 3-2-1 Contact was a daily ritual. Of course, there were particular animations from those shows that I could watch endlessly, such as three rocks squabbling about how cross a lake. With the advent of YouTube, these animations have resurfaced and offer a trip back to simpler times of wonder and discovery. But who made them?
Introducing Al Jarnow, the mastermind behind the short films embedded into our collective memory. Celestial Navigations: The Short Films of Al Jarnow compiles a retrospective of Jarnow's familiar animations from CTW along with his more obscure shorts. Jarnow experiments with geometric shapes, color, scale, and proportion in his films, creating everlasting works that communicate changes through time and space to both young and old.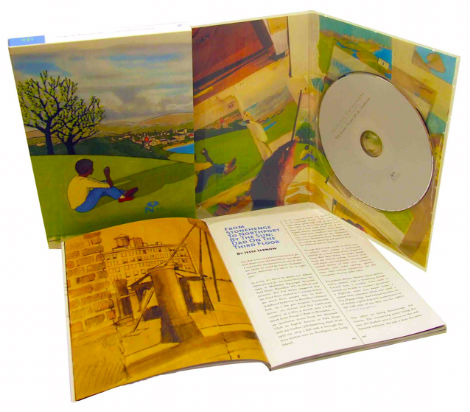 This compilation, presented by the Numero Group, includes all of Jarnow's short films as well as a behind-the-scenes documentary on his journey from realist painter to filmmaker, detailing his creative process and sources of inspiration. In addition, the set comes with a nice 60 page book chock full of articles, stills, and production notes.
To see more of Jarnow's work, visit his website and make sure to take a peep at his paintings. To find out more about Celestial Navigations: The Short Films of Al Jarnow, visit the Numero Group's website.
---
Return to: Celestial Navigations: The Short Films of Al Jarnow