Recently Received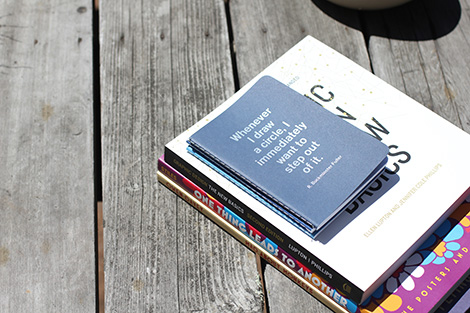 Here's the latest round of books and goods to hit our shelves. This week's entries include items from Nobrow, Chronicle Books, powerHouse Books, Unit Editions and Princeton Architectural Press. See all the books after the jump.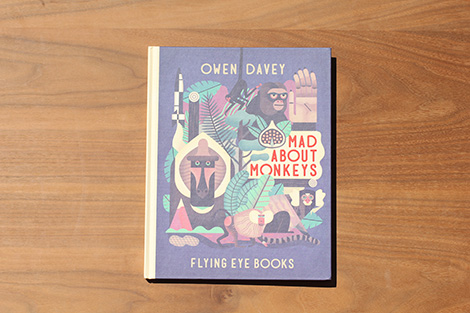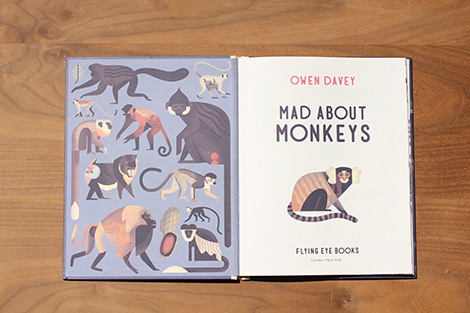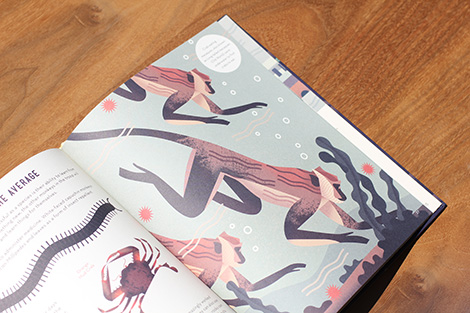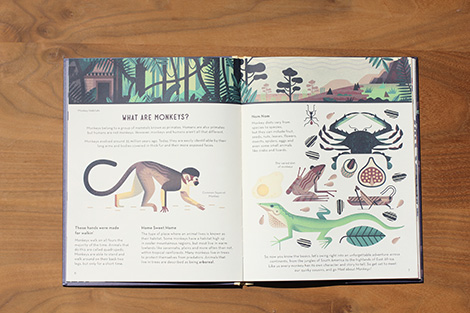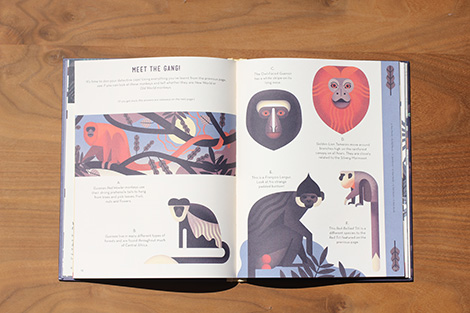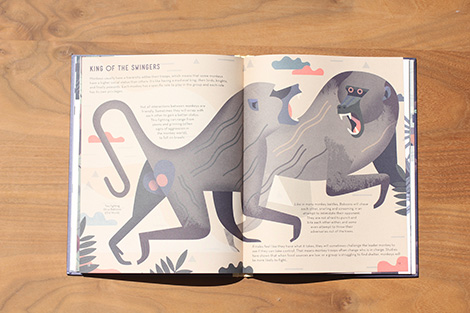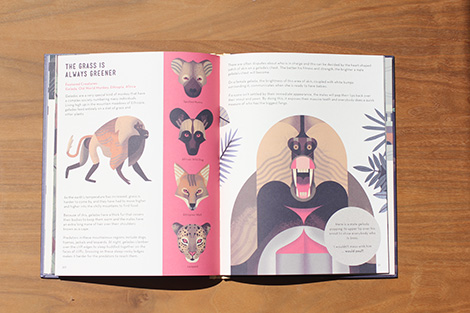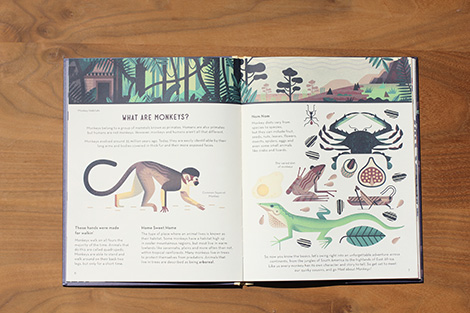 Mad About Monkeys
By Owen Davey / Published by Nobrow
40 Pages / Hardcover
Ever wonder what monkeys are and what makes them so special?
With over 250 species inhabiting our planet, this book explores the many different types of monkeys from the smallest Pygmy Marmoset to the largest Mandrill as well as providing all the facts you wanted to know and more. Discover where monkeys come from, how they swing from tree to tree and why they fight and play with each other.
Available at Amazon, Nobrow and your local book shop.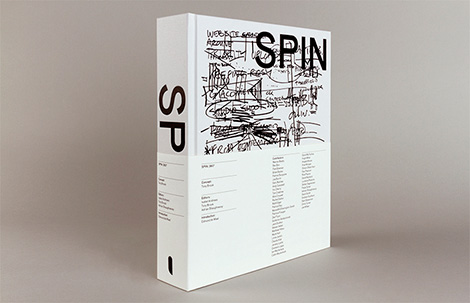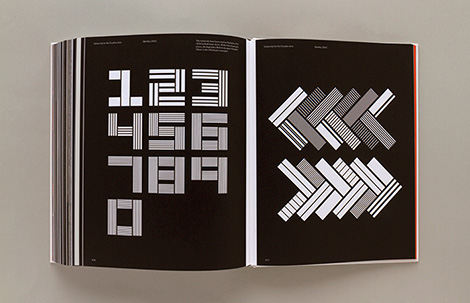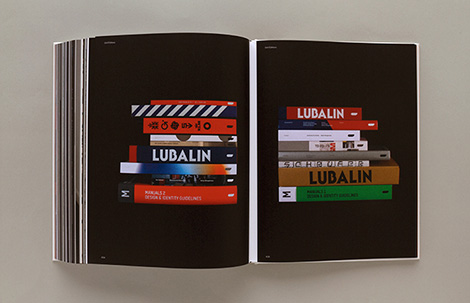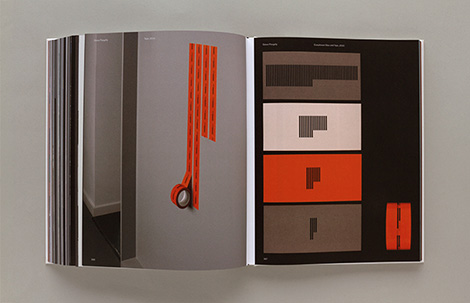 Spin 360
Published by Unit Editions
520 pages / Hardcover
Spin: 360º is a portrait of one of London's leading design studios. It's a 520pp monograph that looks in mouth-watering detail at every aspect of Spin's work in identity, print, moving image, retail, digital and environmental graphics, as well as the studio's self-directed activities in publishing, curating and collecting.
Available at Unit Editions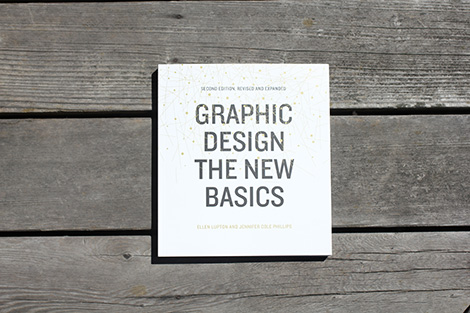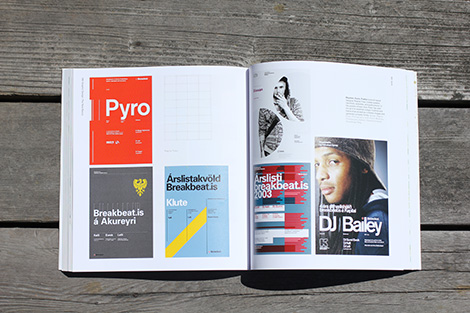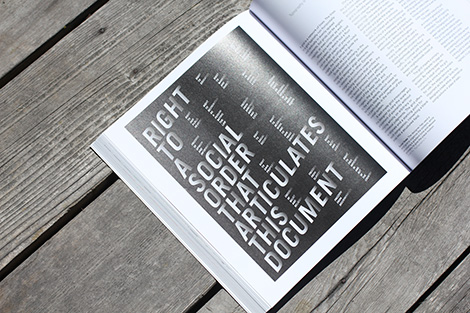 Graphic Design: The New Basics (Revised 2nd Edition)
By Ellen Lupton and Jennifer Cole Phillips
248 Pages / Softcover
In Graphic Design: The New Basics, bestselling author Ellen Lupton (Thinking with Type, Type on Screen) and design educator Jennifer Cole Phillips explain the key concepts of visual language that inform any work of design, from logo or letterhead to a complex website. Through visual demonstrations and concise commentary, students and professionals explore the formal elements of twodimensional design, such as point, line, plane, scale, hierarchy, layers, and transparency.
This revised edition replaces sixty-four pages of the original publication with new content, including new chapters on visualizing data, typography, modes of representation, and Gestalt principles, and adds sixteen pages of new student and professional work covering such topics as working with grids and designing with color.
Available at Amazon, Princeton Architectural Press and your local book shop.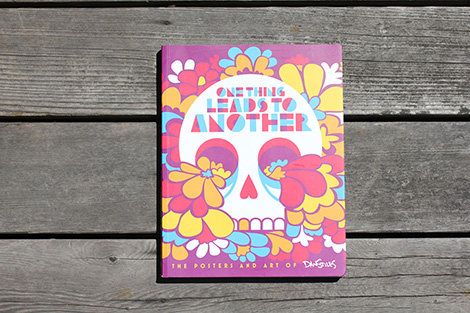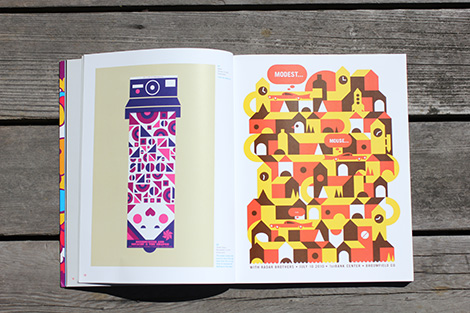 One Thing Leads to Another
By Dan Stiles / Published by powerHouse Books
176 Pages / Softcover
Internationally acclaimed designer and illustrator Dan Stiles offers a collection of over 200 concert posters for many of todays leading acts including Arctic Monkeys, Wilco, The XX, Sonic Youth, Girl Talk, Sigur Ros and hundreds more. From Indie Rock to Dance Punk, Americana, Hip-Hop and Garage Rock these lovingly screen printed posters provide a visual narrative of the music that shaped the last decade.
Available at Amazon, powerHouse books and your local book shop.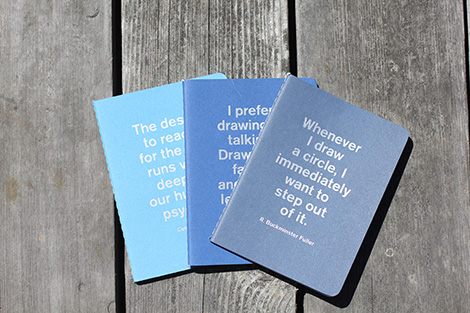 The Architect Says Notebooks
By Princeton Architectural Press
64 Pages
A companion to the bestselling book The Architect Says, this trio of gridded notebooks offers words of wisdom from three architecture icons. A different bold, inspiring quote on each cover makes the notebooks the perfect gift for any architecture or design enthusiast eager to sketch or take notes.
Available at Amazon, Chronicle Books and your local book shop
Disclosure: Some of the links in the post above are "affiliate links." This means if you click on the link and purchase the item, we will receive an affiliate commission. Regardless, we only recommend products or services we use personally and believe will add value to our readers.
——————–
Also worth viewing…
Recently Received Books: June
Recently Received Books: Sept
Recently Received Books: Feb
Follow us on RSS, Instagram, Pinterest, Wanelo,
——————–

Share on Facebook
07.23.15 in Off Our Bookshelves by Dave
Share on Facebook