Sponsor // Eveleth Letterpress Font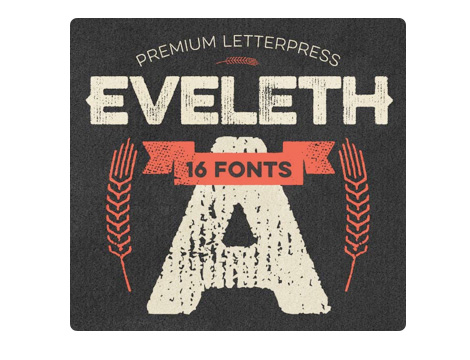 With the Eveleth Premium Letterpress Font Family, you'll get yourself 16 charming vintage fonts to work with. Additional weights, shadow layers and entertaining icons, shapes and emblems are just a few of the extras that come along for the ride.
Eveleth Premium Letterpress Font Family Highlights:
-16 Professional Fonts
Made up of 3 unique sub-families, each with its own printed texture, the Eveleth collection includes 16 different fonts! With this bundle, you'll get the following: Thin, Light, Regular, Bold, Slant Light, Slant Regular, Slant Bold, Dot Light, Dot Regular, Dot Bold, Icons, Shapes, Shadow, Clean Thin, Clean Regular, and Clean Shadow.
-More Than Just Letters
The Eveleth Font Family includes more than just your basic alphabet. You'll also get yourself a collection of really useful shapes, icons and emblems to spice up your latest projects.
-Great Effects
Other features included in this bundle are a Thin weight, a shadow layer and even clean (non-distressed) versions. The font package includes character maps for the icons and shapes, as well as instructions for adding spurs.
-Multiple Languages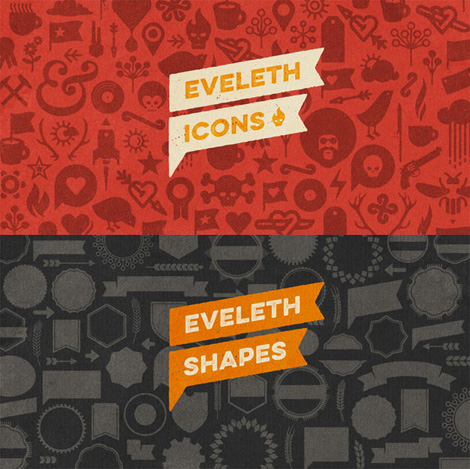 Pick up a copy at MightyDeals.
——————–
Interested in sponsoring grain edit? 
Visit our sponsorship page for more info.
——————–
Also worth viewing:
Respublika Font
Infographics
Verb Font
Follow us on RSS, Instagram, Pinterest, Wanelo, Luvocracy
——————–

Share on Facebook
Share on Facebook