Recently Received: NAVA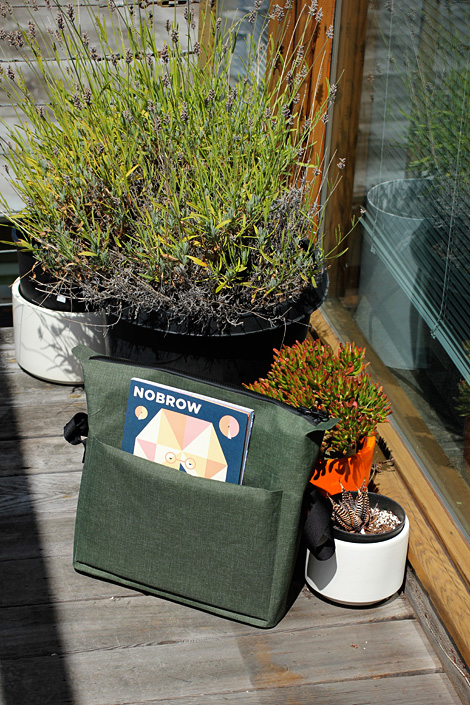 NAVA is an Italian brand that has strong roots in the design community. Established in 1970, they have a long history of working with the leading designers of the day. Nendo Projects, Massimo Vignelli, Enzo Mari, Naoto Fukasawa and Max Huber are just a few of the designers that NAVA has collaborated with over the years. The success of these partnerships has allowed NAVA to craft a functional yet undeniably stylish product line that supercedes vain fashion.  Many of these products have gone on to become icons that are still displayed in museums and galleries around the world.
We recently received a package from NAVA which contained items from the latest Michel Charlot collaboration as well as a classic notepad/daily planner designed by Max Huber during the early stages of the company. We explore these products in words and pictures after the jump.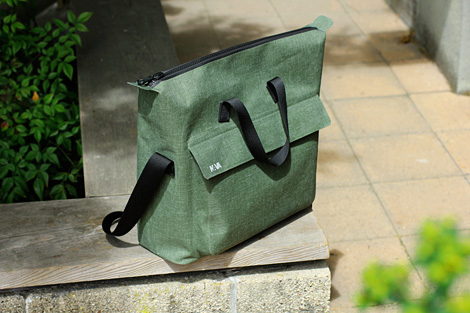 Superbag – Vertical Shopper
Designed by Michel Charlot for NAVA
Dimensions – 39 x 41 x 12 cm
The Vertical Shopper is one of five bags designed by Michael Charlor for the Superbag collection. Weighing in at a mere 1.5 LBs it remains lightweight yet durable. The bag features several handles along with a carrying strap and can easily contain a 15″ MacBook Pro. In addition the bag is 100% waterproof for those seeking extra protection against the elements.
Available at Nava
Day By Day Agenda
Designed by Max Huber and Aoi Kono for NAVA
Dimensions – 17×24 cm
Designed in 1972 by Max Huber and his wife, the Day by Day planner presents a simple yet elegant way to capture your thoughts and structure your calendar.  Spared from flashy graphics and superfluous features the minimal and unobtrusive design keeps you focused on the tasks at hand.
Available at NAVA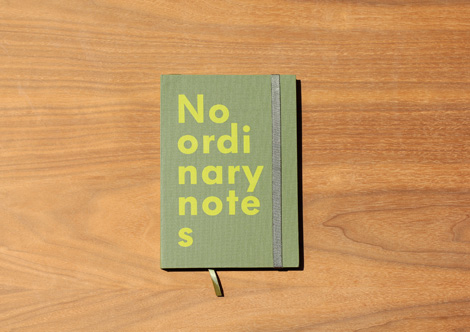 No Ordinary Notes notepad
By NAVA
Dimensions – 15 x 21 cm
Developed in-house, No Ordinary Notes is a sturdy line of notebooks available in a variety of colors. Each notebook features 160 ruled pages and are available in the A5 and A6 sizes.  In addition it features a waterproof cover and an elastic band to keep it sealed shut.
Available at NAVA
——————–
Also worth viewing:
Chad Michael Studio
Sarp Sozdinler
Tom haugomat
Follow us on RSS, Instagram, Pinterest, Wanelo, 

——————–

Share on Facebook
08.27.14 in Off Our Bookshelves by Dave
Share on Facebook