Anorak Magazine Interview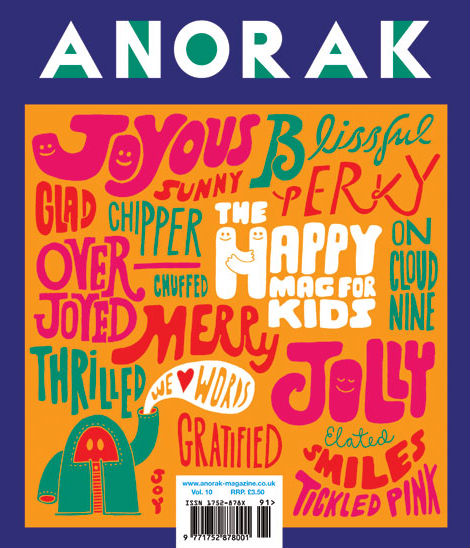 Our latest addition to the Grain Edit interview series takes us to London, home to the Mum and Dad of Anorak Magazine – Cathy Olmedillas and Rob Lowe (aka Supermundane). Anorak Magazine is "The Happy Mag for Kids" that features imaginative stories, engaging games, and activities illustrated by talented illustrators such as Adrian Johnson, Marcus Walters, Sasha Barr, Clayton Junior, even Grain Edit's own Liam Devowski. In this interview, Cathy and Rob discuss the origins of Anorak magazine and take us behind the scenes of making the publication. They also drop some BIG news that you don't want to miss!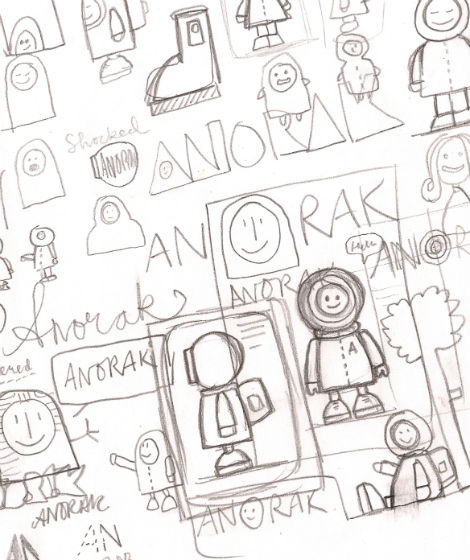 Anorak is such a unique title for a children's publication. Where did the concept come from and what's the story behind its name?
Cathy: Thank you! I had worked in magazines for years (The Face/Sleazenation) and had recently moved over to working in the digital industry. I had become a Mum and was longing to go back to the world of magazines, which I had always loved. It struck me that there was very little choice in the kids magazines market, even though there were tons of magazines out there, all of them looked the same to me.
The name came as I was looking for something to do with fashion (which uniquely the magazine carries) and was thinking about how kids love collecting stuff. In the UK, an anorak is a nerd, so it seemed to fit perfectly. Finally, wearing an anorak when you are a kid seems to be a timeless and universal thing!
How did you both meet?
Cathy: We'd worked at the same magazine Sleazenation but not at the same time. A friend of ours, Anna-Marie, introduced us when I told her about my plan. We then got in touch and met in a pub where we discussed our love of well made things and of 60s & 70s design. That's when the project took off, when Rob started sketching what our main character would be like.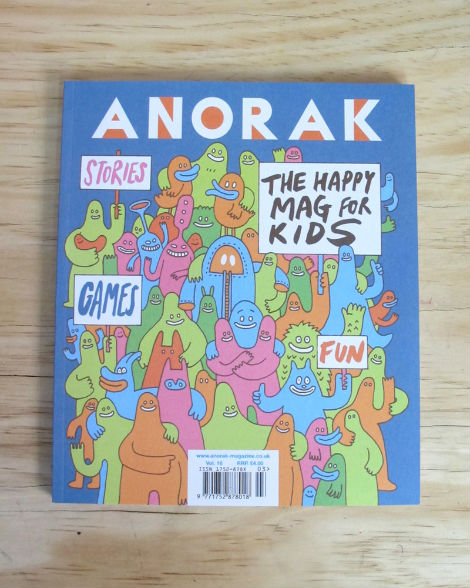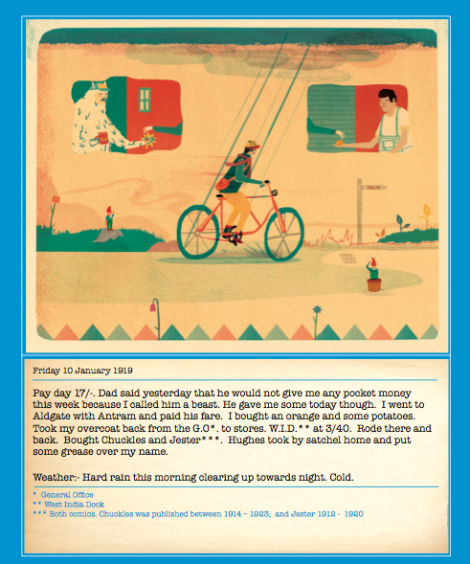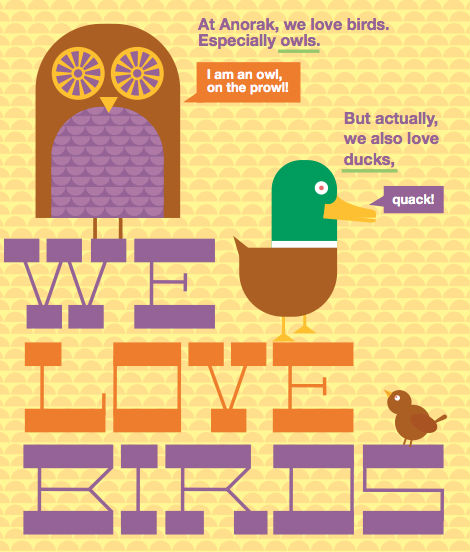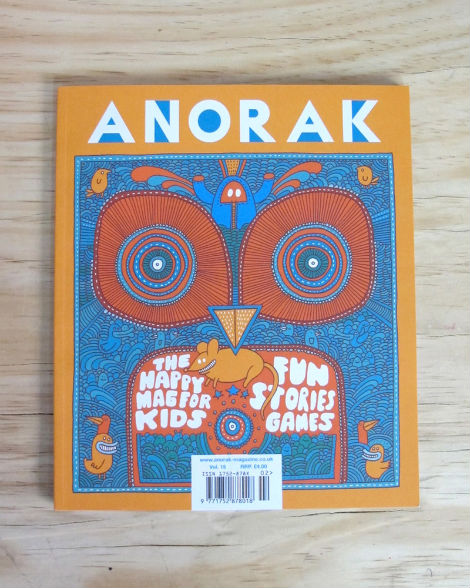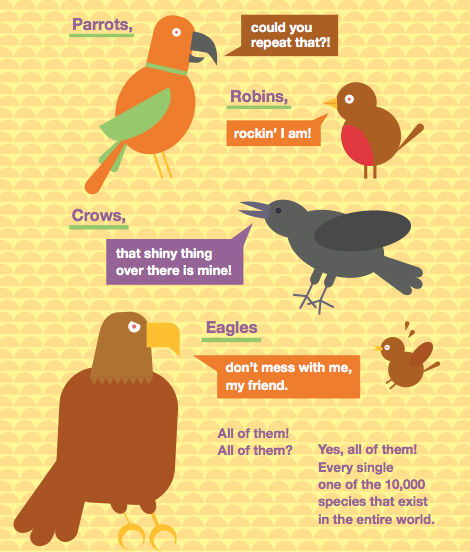 Every issue of Anorak features a different theme. Cathy, as the mum (aka Editor) of Anorak, what is your process in selecting these themes and deciding what stories and activities are included in each issue?
Cathy: It's quite a random process but they are always picked a year in advance. The FRIENDSHIP issue came after a chat with my son about his friends and what they meant to him. The BIRDS issue came to me when I saw one of Rob's drawings in his studio. When writing, I love making objects talk. One of my favorite stories is Louis the Knee – yes it's about a talking knee! It came to me because my Mum was having her knee operated on!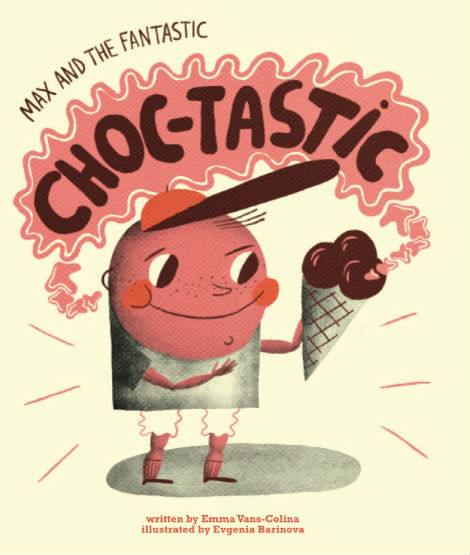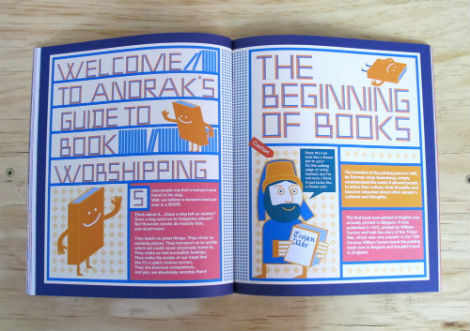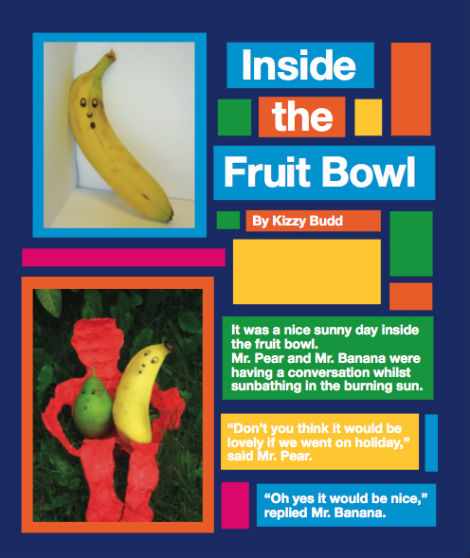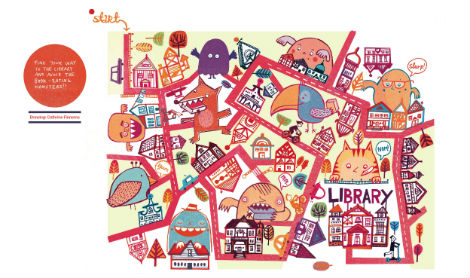 Rob, as the dad (aka Art Director) of Anorak, you feature tons of fantastic illustrators from all over the world in every issue. What is your selection process in hiring these artists? How do you choose who gets to illustrate a story versus an activity page?
Rob: Generally the selection process comes down to simply if I feel the illustrator fits with the story. More often than not they haven't done any work for children before, which I like, it's more about finding illustrators that children will enjoy rather than producing work with children in mind.
As far as the difference between commissioning stories and activity pages there's no real selection process although the stories can be quite complicated to work on so I tend to go with people that have a little more experience for them than the single page illustrations. There are so many amazing illustrators in the world and I feel very lucky to be able to work with some of my favorites.
Cathy: I think that's one of the amazing things Rob has done for Anorak, he has ignored all the rules of what was considered 'acceptable' in designing for kids. Thankfully! Can I just add that we find inspiration in the artists featured in Grain Edit too!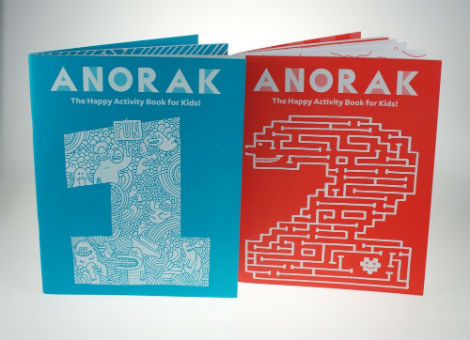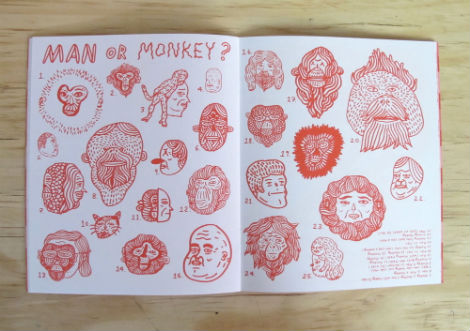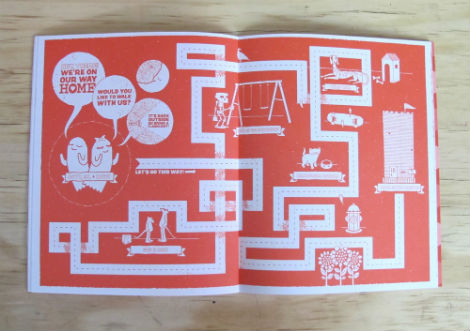 Besides publishing a magazine, both of you have ventured into publishing other goods such as books. Was the move from publishing a periodical to book a natural one?
That was Lewis, our young Art Director, who came up with the idea of The Anorak Press. It was a natural process because Anorak sits between a book and a magazine anyway – it takes the high production values of a book and turns it into a magazine. Also because, Anorak is only quarterly and we never have space to fit everything in the magazine.
Food is Fun is a perfect example of that. We had so much to say about food that it couldn't fit into a magazine format so we ended up doing a 180 pages book instead. Rob put that together in less than a month, a tour de force!
The Activity Books that Lewis put together for us brings our fans (who had been asking for more activities) and illustrators (who had been asking to work for Anorak) together.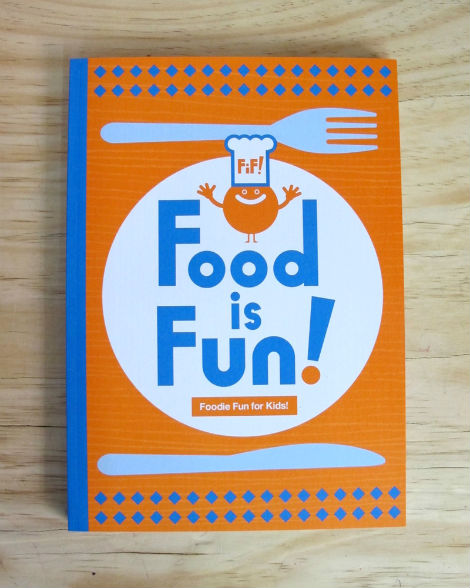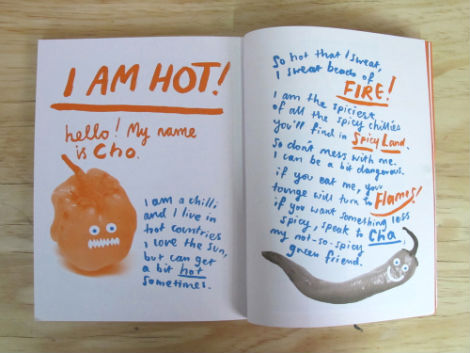 What are some of the differences in publishing both?
It seems like the book market is a tough market – the margins are really small unless you produce huge volumes. So we decided to build our distribution network ourselves as our books tend to be in limited editions and limited runs. The joys in publishing a book or a magazine are equal to me, it's always such a pleasure to get either back from the printers!
Do you prefer working in one over the other?
Not really, both bring the same amount of pleasure. We treat every issue of Anorak with the same respect as we would if it was a quarterly book so for me the reward is the same. I hate predictable or average stuff so Anorak always strives to be a page turner and surprising. Quality is paramount in everything we do as we never want to let our audience down.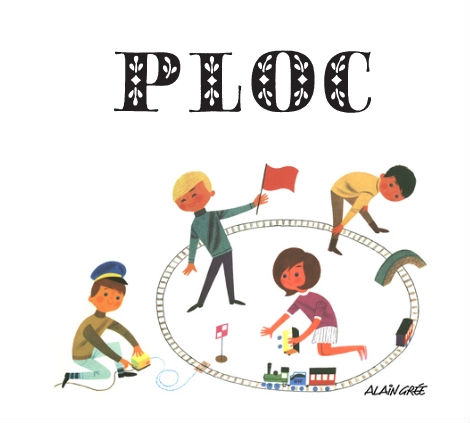 What can kids (young and old) look forward to from Anorak in the future?
Older kids can look forward to a grown-up version of Anorak, called, err, yes, Cagoule! That will be published in July via our other company Present Joys. Cagoule was born out of parents and grown-ups without kids saying they'd wish Anorak was aimed at them. French-speaking kids can enjoy our new French edition, which we launched in Paris a couple of weeks ago. Finally, and this is quite the most exciting thing ever, we are launching a pre-school kids magazine called PLOC with artwork from the legendary French illustrator Alain Grée!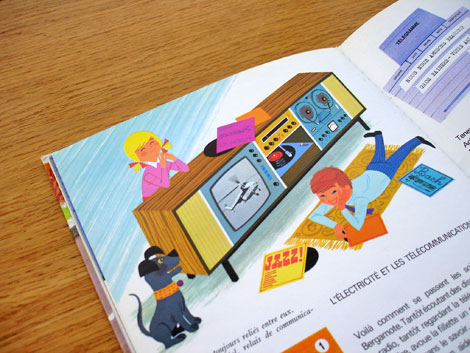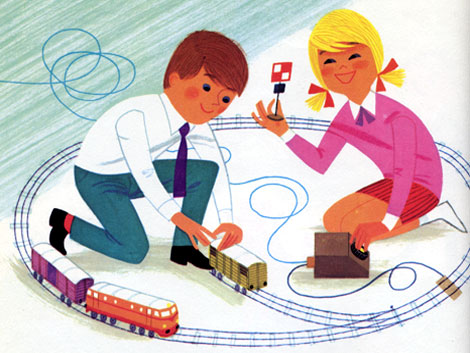 Wow! Exciting things are on the horizon for Anorak! Can you tell us more about PLOC and how it came to fruition?
Cathy: I read Alain Grée's books when I was a child. I collect his books so he has always been someone whose work I worship! At the same time, a lot of parents had been asking us for a younger version of Anorak. I went online and discovered Ricobel, who manage the rights to his work, decided to email them, there and then to see whether they might be interested in us working together. I explained our approach and what we would do to bring Alain's work to a younger, modern audience. After a lovely meeting, Noriko from Ricobel asked me to send over a contract, I was so gob-smacked that I shed a tear!! A bit embarrassing I know but it's one of these dreams you don't even dare dream about. PLOC is aimed at kids eight years old and under, it will carry stories, educational pieces (The Story of Bread) games, activities, all using Alain's wonderfully happy and timeless illustrations. Alain is even creating some new work for us, which we are totally excited about.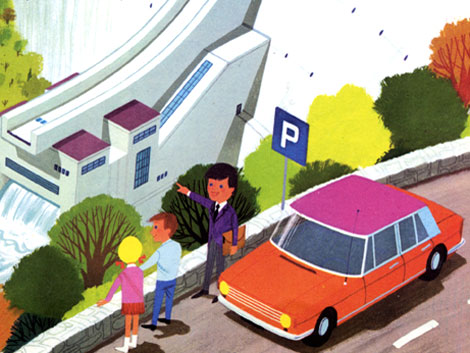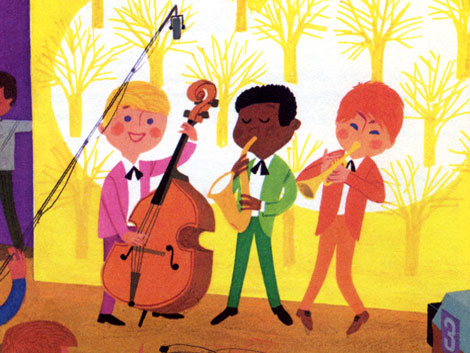 What's it like working with the legendary Alain Grée?
Cathy: It's like you are seven years old, you are in a sweet shop and you are allowed to buy EVERYTHING! Lewis, who is art directing both editions (French & English), and I were looking at the artwork Alain sent us last week and we couldn't believe our luck. His artwork is so full of joy and innocence, we had huge silly grins on our faces all day!
When can we expect PLOC to hit stores?
It will be ready to pre-order PLOC at the end of June with a soft launch in July and a hard launch in September. There will be events in London and Paris, with a special guest appearance from…I am not saying anymore!
Who or what are your influences?
Rob: I'm influenced by all kinds of things from art to music and literature. With Anorak the influence came mainly from my love of 60s and 70s design. My favorite designers are from the same era people like Herb Lubalin and Paul Rand, I love fun but simple and clear graphics.
Cathy: I have watched The Yellow Submarine so many times now I have stopped counting. The Pink Panther is another favorite. On the writing front, Roald Dahl is my favorite writer for kids.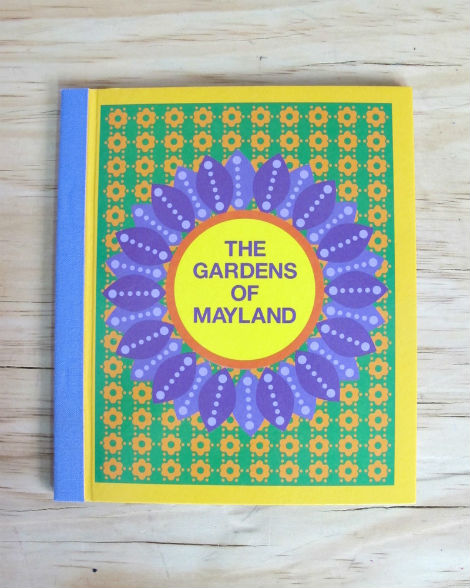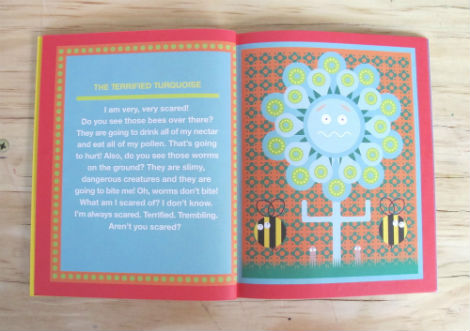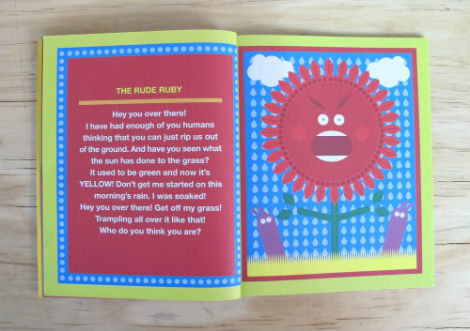 What are a few of your favorite books?
Rob: Some of my favorite books are: In Watermelon Sugar by Richard Brautigan, a book on Herb Lublin that took me 15 years to get a copy from first seeing it, Notes to the Hurrying Man by Brian Patten…there are loads of books I love, they are one of the few things that I can't stop buying, I have hundreds of 60s and 70s paperbacks in my flat.
Cathy: For kids, Alain Grée's books and The Butterfly Ball series by Miles Aldridge which includes The Peacock Party and the Lion Cavalcade. My favorite authors are Murakami and Dostoyevsky.
What is a typical day for you like?
Cathy: I wake up at 7:15am every day, get ready, wake up my son and after breakfast, we jump on our bikes and cycle to school along the Regent's Canal in London. Then I cycle to my small studio in Bethnal Green. A day in the studio is always peppered with nice surprises or a new adventure, I feel very lucky that I am able to do something I love, which brings me so much joy and still have quality time with my son. We get home around 4, where we do homework, cook, eat and watch The Simpsons! Normal stuff really!
What is one thing most people don't know about you?
Cathy: That I was born on Christmas Day.
—–
A huge thank you to Cathy and Rob for taking time out of their busy schedules to chat with us and giving us the scoop on their new magazine PLOC featuring one of our favorite illustrators, Alain Gree. To find out more about Anorak Magazine, check out their website and pick up an issue or two at their shop. Issues are now available in the USA at a local store near you. Also, French fans of the magazine can check out the new Anorak France. HOORAY!

Share on Facebook
TagsAlain Gree, Anorak Magazine, contemporary, Illustration, Interviews, magazines
06.02.11 in Features by Grace Danico
Share on Facebook