Modern Grafitti by CT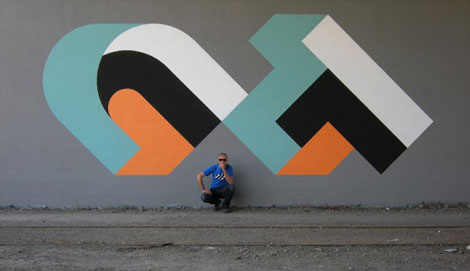 Italian artist, CT, serves up a fresh twist on "modern" graffiti. It's interesting to note that CT is from Torino, a town with a rich history in lettering. Societa Nebiolo, a type foundry known for its influential typefaces by their star designer, Aldo Novarese, was located here for many years.
More photos after the jump!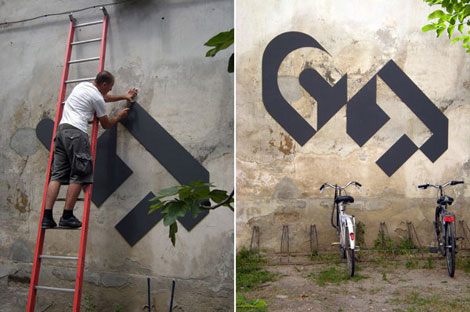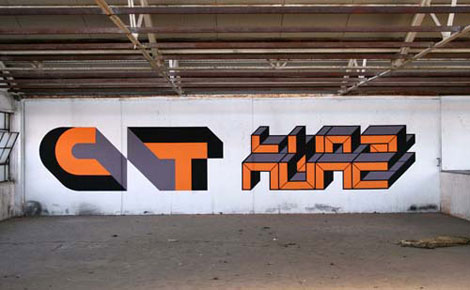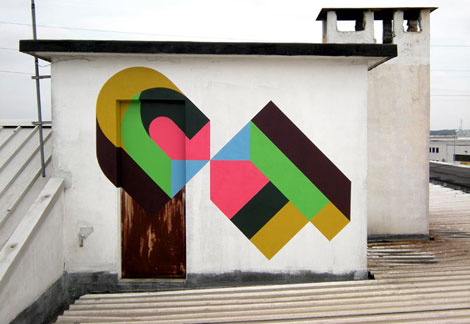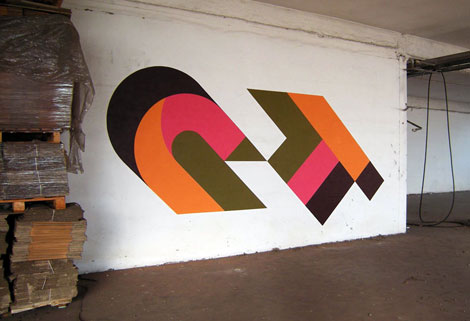 (via TheCoolist / images via Ekosystem.org)
—–
Also for your viewing pleasure: Recta typeface by Aldo Novarese
Enjoy this post?  Sign up for our tasty free grain edit RSS feed.
—–

Share on Facebook
Tagscontemporary, grafitti, italy, Typography
09.29.10 in Found design by Dave
Share on Facebook