Les Choux de Creteil by Gerard Grandval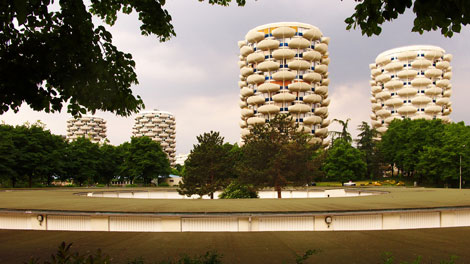 Cité des Choux/ Photo by Kristo
Browsing the web earlier today I stumbled upon these stunning structures designed by Gerard Grandval. Les Choux de Creteil (aka the cabbages) is a residential development located in Creteil, a commune in the southeastern suburbs of Paris, France.  The complex which consists of ten towers (each fifteen stories high) was built in the early 70s as an experimental approach to public housing needs.  The petal shaped balconies, which give the buildings their unique appearance, were designed to allow privacy for the occupants. The architect originally envisioned plants to suspend from the balconies. However the idea was shut down by the developers concerned with keeping the buildings insect-free.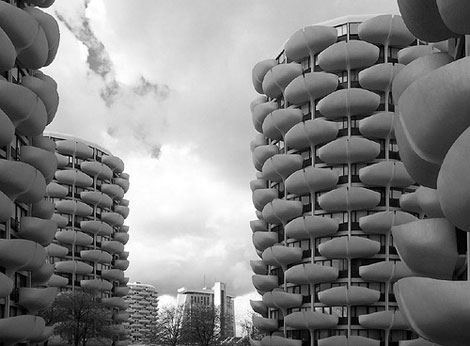 Photo by James Burns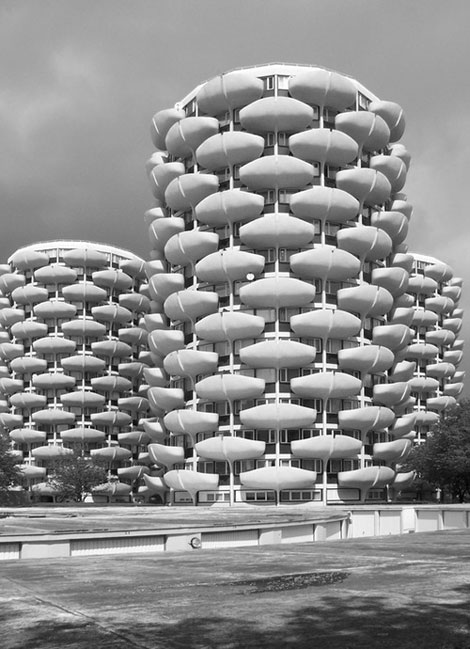 Photo by James Burns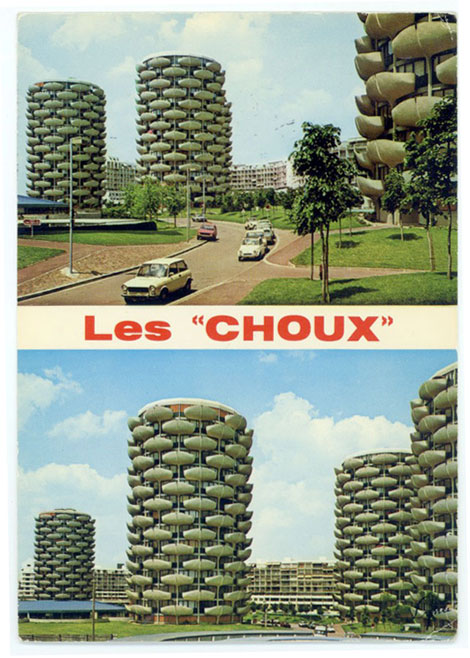 image via Architectures de Cartes Postales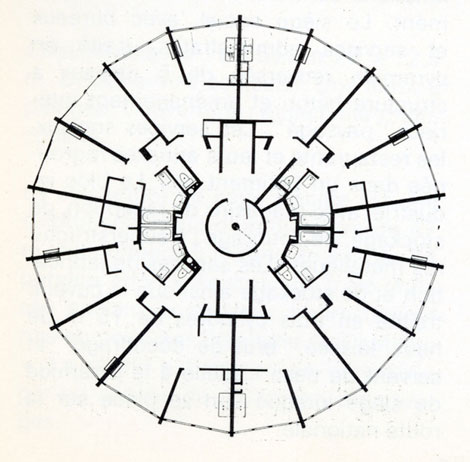 image via Architectures de Cartes Postales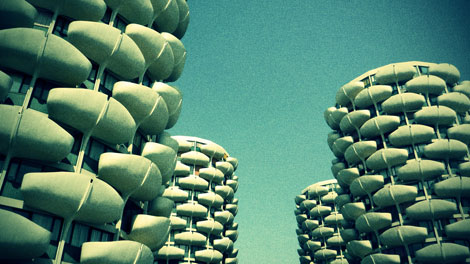 Photo by Victor Hsu
—–
Also available for your viewing pleasure:
Frederic Chaubin: Photographs of Soviet Architecture
The Architecture of Gomorrah: La Vele di Scampa
Enjoy this post?  Sign up for our tasty free grain edit RSS feed.
—–

Share on Facebook
Tags1970s, architecture, France, modern
09.21.10 in Found design, Uncategorized by Dave
Share on Facebook