Poster Pick: Andrew Holder – Mountain Town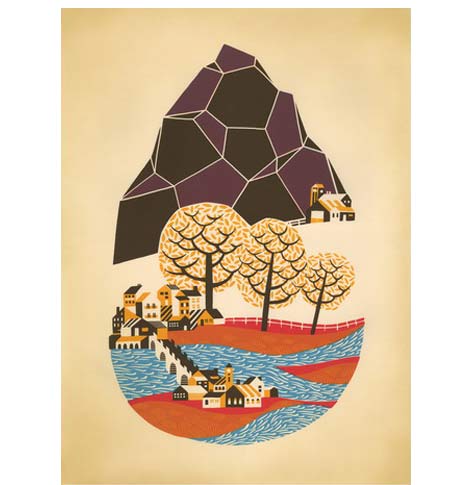 Mountain Town archival giclee print 16″ x 21.5″
This week's poster pick features another amazing print from Andrew Holder. Mountain Town features a trippy farm scene complete with a gushing river flowing uphill and a mountain cut like a gemstone. I can't get enough of Andrew's work. Someone needs to loan me a boat filled with cash, so I can buy all his prints.
Mountain Town is printed on 100% cotton rag archival fine art paper. Hand signed & numbered edition of 100. Available exclusively at the Poster Cabaret.
The print is also available in blue.

Share on Facebook
Tagscontemporary, posters, prints, USA
06.25.09 in Poster Picks by Dave
Share on Facebook