Pardon My Hindi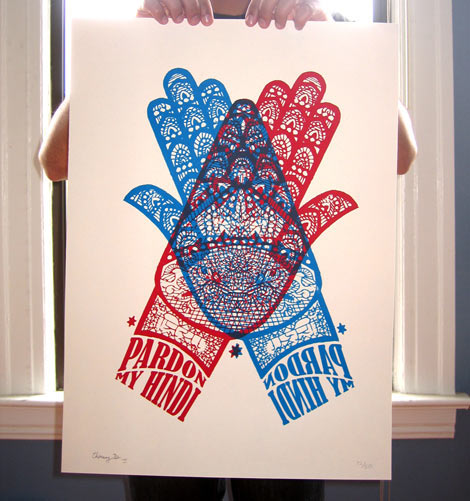 Part blog, part store, Pardon My Hindi serves up lots of goodies like this print seen above.
After you check out the store, swing by the blog where you can see Kumar (Of Wes Anderson movie fame etc.) serve up chai the right way! Plus every friday its "dance time" where they drop a serious Bollywood gem like this. Pass the naan and get ready to get down!
What up hero? This is a must see! Heck yea!

Share on Facebook
Tagsgraphic-design, posters, USA
01.15.09 in Found design by Dave
Share on Facebook