Ryohei Yanagihara Mastercard ad ?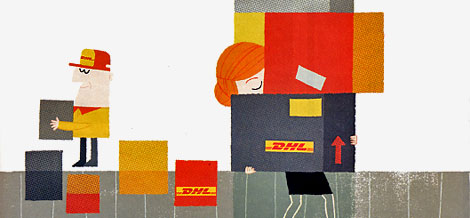 I was flipping through the latest (and last) issue of Business 2.0 and I noticed this add for Mastercard. The illustration of the man in the background holding the box looks very samiliar to the work of Ryohei Yanagihara. If anyone knows who created this ad, please contact us. In the meantime check out a small gallery of Ryohei Yanagihara's works.
Ryohei is an illustrator and animator who along with Yoji Kuri and Hiroshi Manabe is considered a pioneer of the independent animation scene in Japan.

Share on Facebook
Tags1960s, Illustration, japan, kids-books
10.04.07 in Found design by Dave
Share on Facebook