Recently Received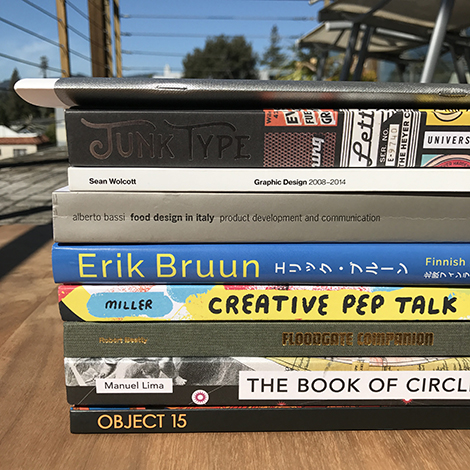 In our latest round of book picks we feature our favorite titles from Floating World Comics, PIE Books, Gestalten, Unit Editions, Electa, Universe, and more. Included is an enchanting story from our friends at Neighbourgoods, Type explorations from the folks at Spin, and a stunning monograph of the highly underrated Finnish designer Erik Bruun. Enjoy!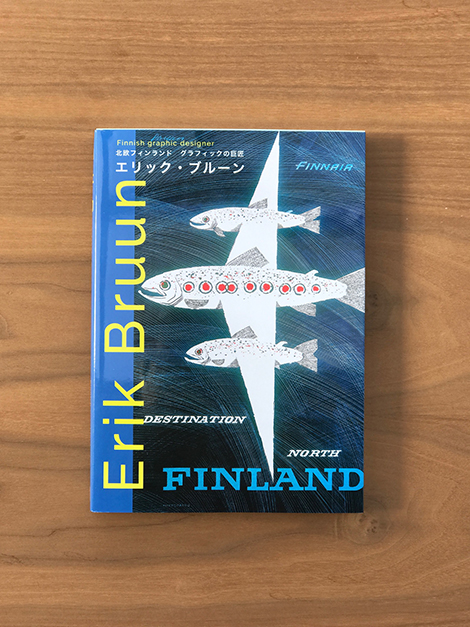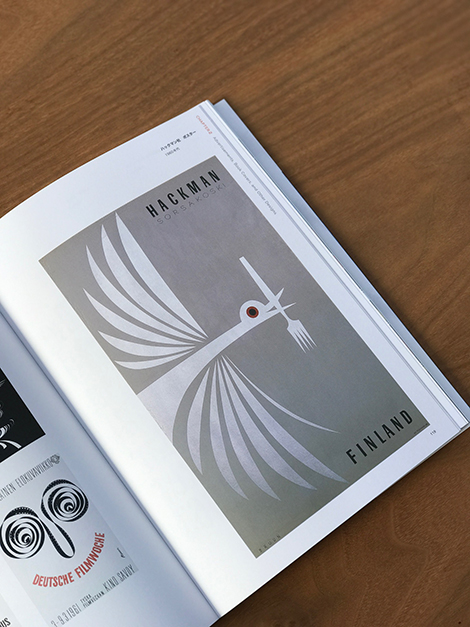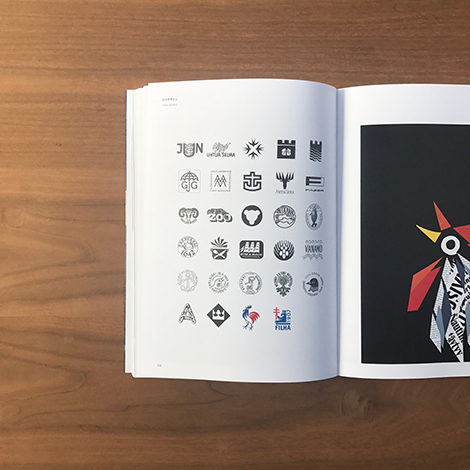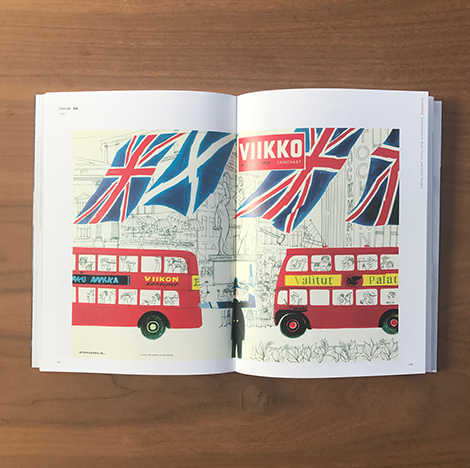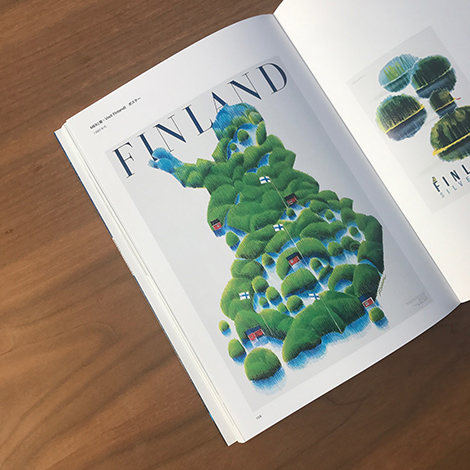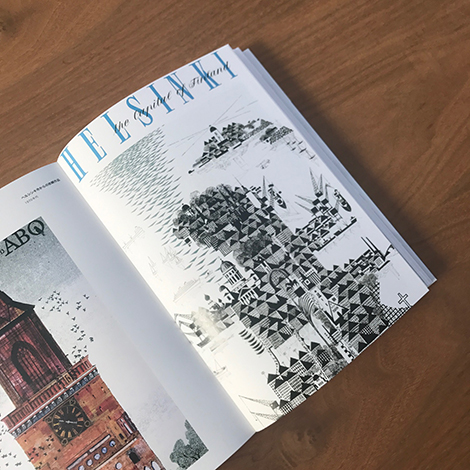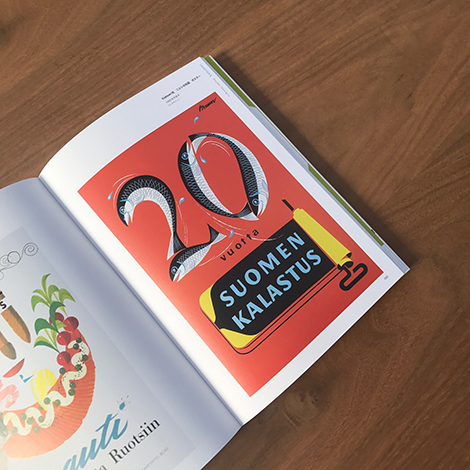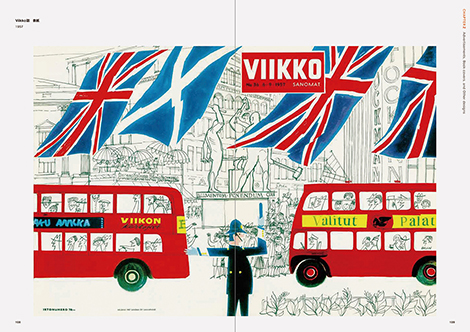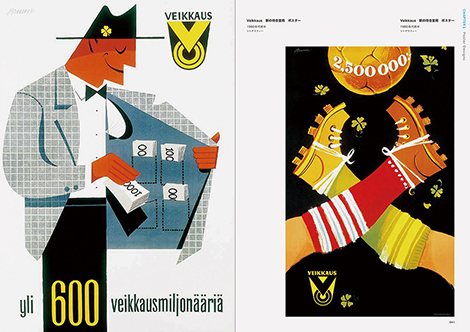 Erik Bruun: Finnish Graphic Designer
By Erik Bruun
Published by PIE International
224 pages
Born in 1926, Erik Bruun is an active graphic designer in Finland who won international respect for his wide variety of works such as logotypes, brand guidelines, posters, books, stamps and even Finnish banknotes.
Often describing beautiful scenery in Finland, he is also well known as a naturalist with deep love for his homeland filled with rich nature.
This is the one-and-only treasured book which introduces a number of his works from his long career. A must-buy title not only for his fans but for those who admire Finnish design.
Most pages include pictures only, but the introduction is available JPG/ENG bilingual.
Available at Amazon, PIE International, IndieBound, Barnes & Noble and your local bookshop.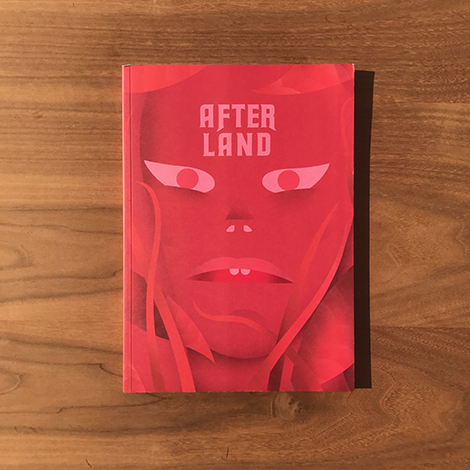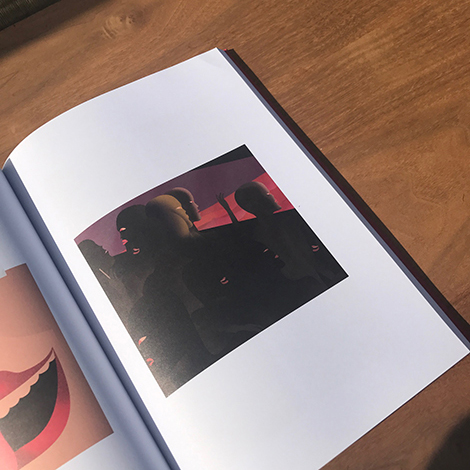 After Land Vol. 1
By Christ Taylor
Published by Floating World Comics
144 pages
The Dreamer.
The Runner.
Together they become No-No.
A dynamic detective in an age from beyond our time. A place where love, dreams and magic conspire to overthrow the powers of an evil, mechanized society. This, is the After Land…
A science-fiction soap opera featuring the exploits of a no-nonsense detective named NONO who is a composite of two females named JO and DO. JO has the mysterious ability to ingest the milk from the Madeleine Flower and enter an ethereal realm known as PURE INTUITION where she can spy on the unconscious minds of humanity. JO shares this information with DO and together, as NONO, they sell it to the highest bidder in the cloud.
Available at Amazon, Floating World Comics, and your local bookshop.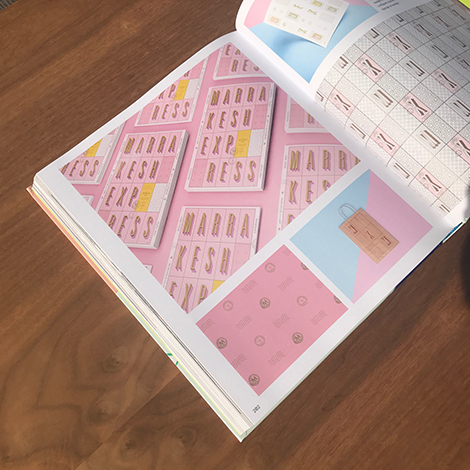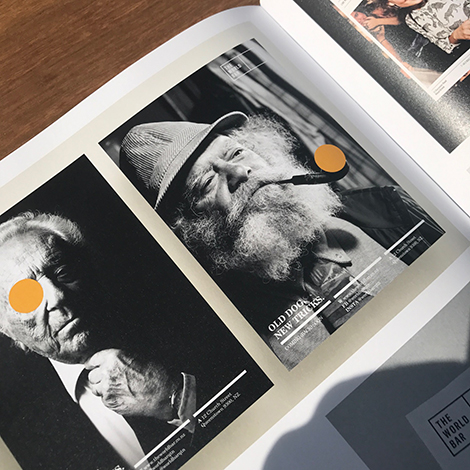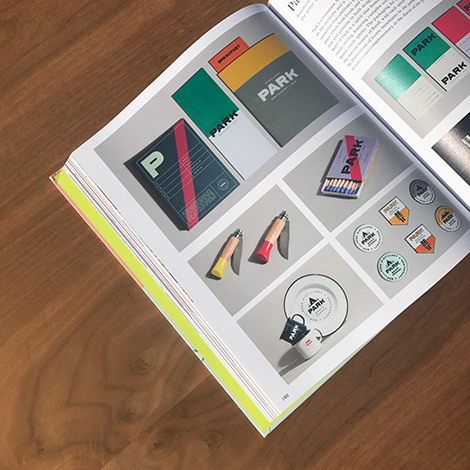 First Things First!: New Branding and Design for New Businesses
Editors: Gestalten 
Published by Gestalten
256 pages
Creative outsiders and first-time founders are redefining what used to be called corporate design in a more holistic and playful way. A breath of fresh air from a new breed.
Striking corporate design is a must-have for any new business. For the outsiders and first-timers entering the market, corporate design is not an add-on, it is part of the soul of the business itself. And it demands fresh ideas unfettered by standard approaches. First Things First! presents real examples from shop owners and mechanics, dentists and organic farmers —businesses discovering corporate design for the first time —as well as from traditionally creative companies like marketing agencies or restaurants, and hotels. With profiles and photographs it explores their novel approaches to corporate design.
Available at Amazon, Gestalten, and your local bookshop.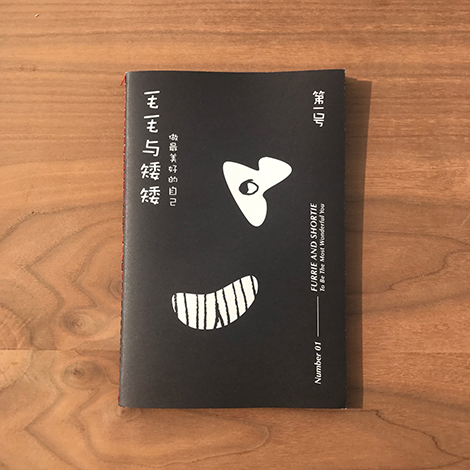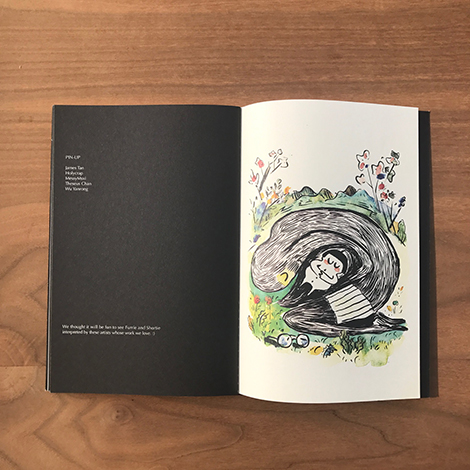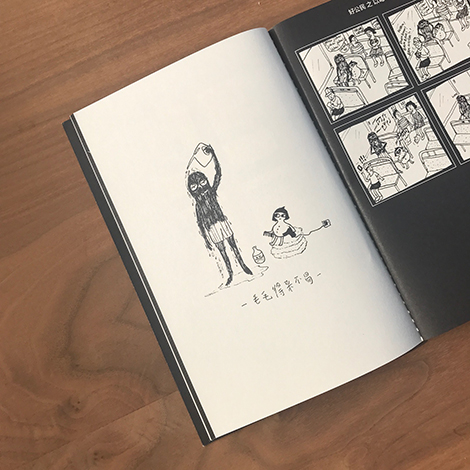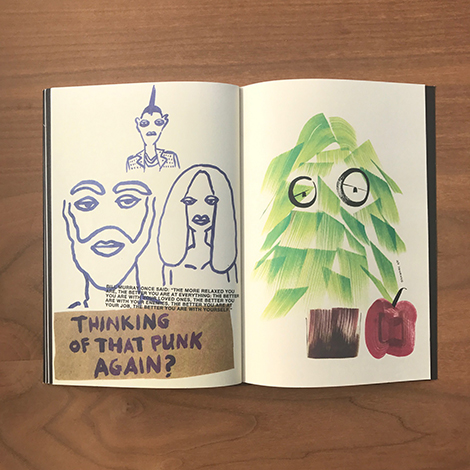 FURRIE AND SHORTIE #01: To Be the Most Wonderful You
Design by ampulets, Drawings by Yvonne
Special pin-up art by James Tan, Holycrap, MessyMsxi, Theseus Chan, Wu Yan Rong
Published by Neighbourgoods
48 pages

From the Neighbourgoods website:
"At some point in our lives, some of us may ask 'How did my life turn out this way?' Sometimes, it is hard to accept who you are, and the situation that you are in.
When James and I made the comic Furrie and Shortie, Furrie is usually the pessimistic one, while Shortie became the ultimate optimist. They are ol'skool comic oddballs (our inspiration are Old Master Q, ard our fave San Mao) who stick out a little from everyone else. That's why Furrie in one chapter has an identity crisis and wanders into the jungle! And in another, they encounter some troubling behaviors in society today, and in their own small and hopefully funny ways, they act – for good!
One thing for sure, we hope people who read the comic will believe that life, no matter where or who you are, still demands that you can be the most wonderful you. For those of you who ask what's in the comic and why the title, now you know."
Available at Neighbourgoods, BooksActually, and your local bookshop.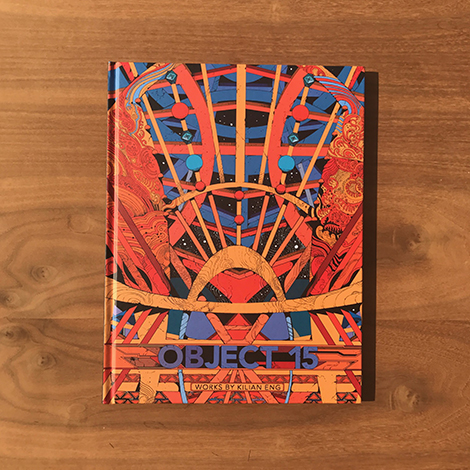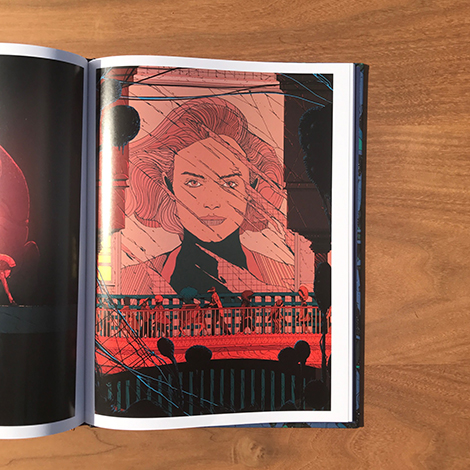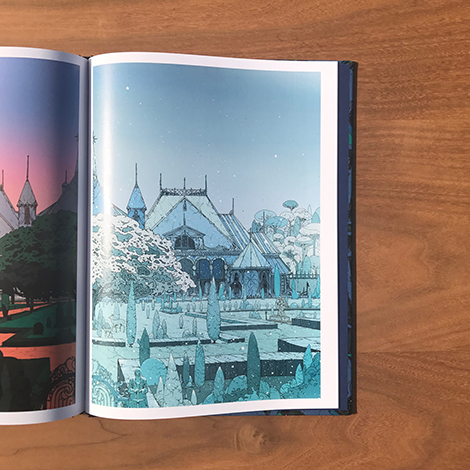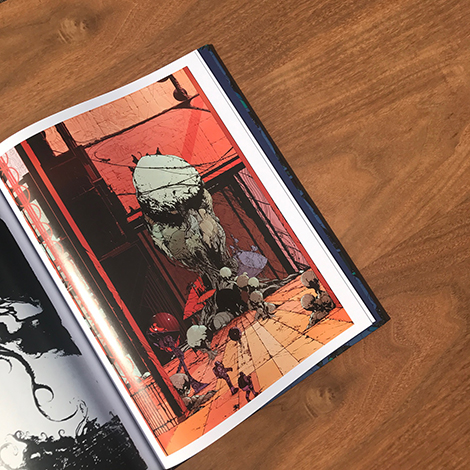 Object 15
Works by Kilian Eng
Published Floating World Comics
80 pages
Object 15 is the third collection in Kilian Eng's successful monograph series, following the acclaimed books Object 5 and Object 10.
Kilian's images present alternate worlds where the environment plays a great role. Many of these sequences present visual stories, without any text. He is fascinated with the details that can create these imaginative worlds: colors and lighting; dimensions and sounds. His inspiration comes from classic and futuristic architecture, surrealism, and science fiction as well as natural and urban landscapes. This volume collects the most intricate and detailed visions that Kilian has created to date.
Available at Amazon, Floating World Comics, and your local bookshop.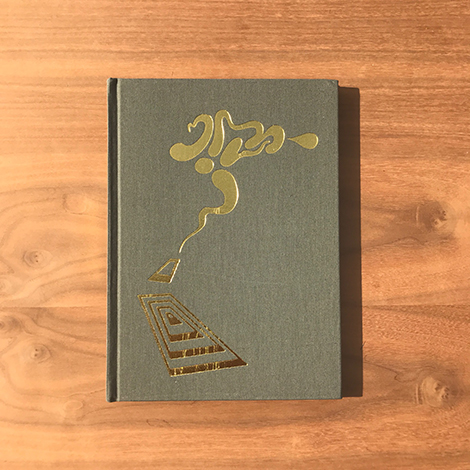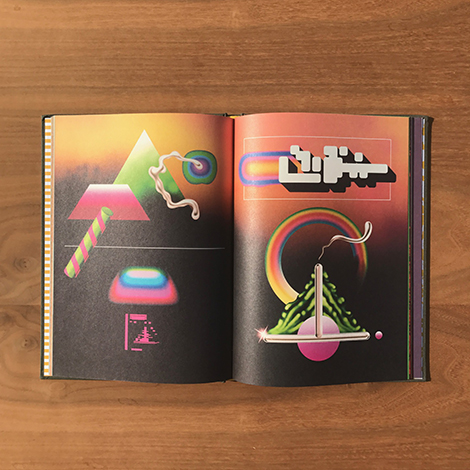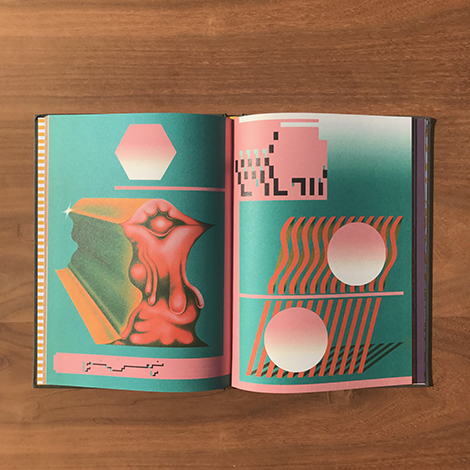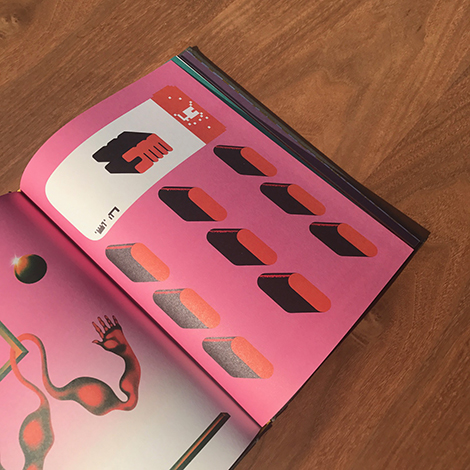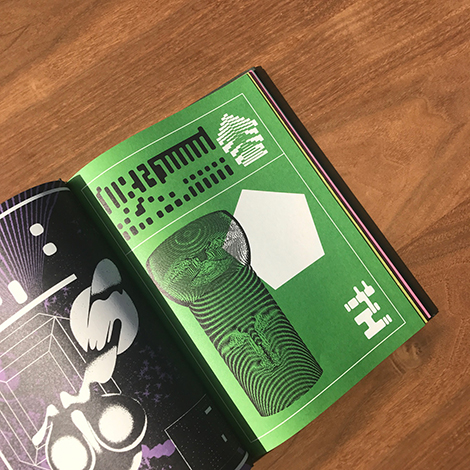 Floodgate Companion
By Robert Beatty
Published by Floating World Comics
112 pages
Floodgate Companion is Robert Beatty's debut monograph, a cosmic and immersive collection of artwork from the renowned album cover artist.
You may not know his name, but chances are you've seen his work. Robert Beatty is the artist behind those drippy, trippy, technicolour sleeves donning your favorite albums by Tame Impala, The Flaming Lips, Neon Indian, Oneohtrix Point Never, Peaking Lights, Real Estate, and countless others. Taking aesthetic cues from airbrushed cosmic album art and avant garde animation of decades past, Beatty updates the style utilizing an idiosyncratic combination of digital and hand drawn techniques resulting in a timeless feel.
Created alongside a vast body of album cover and illustration work over the span of several years, Robert Beatty's Floodgate Companion presents a parallel reality of unpublished artwork recalling the heyday of paperback science fiction, experimental animation, and outsider private-press psychedelic records. A cosmic and immersive artifact, Floodgate Companion is a gateway into a familiar yet alien world of imagined sci-fi novels and unheard music, shifting stylistically through airbrushed grotesques, abstract comics, and psychedelic op-art collages framed in asemic type.
Available at Amazon, Floating World Comics, and your local bookshop.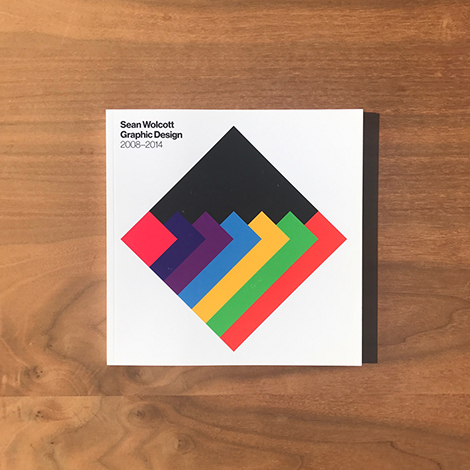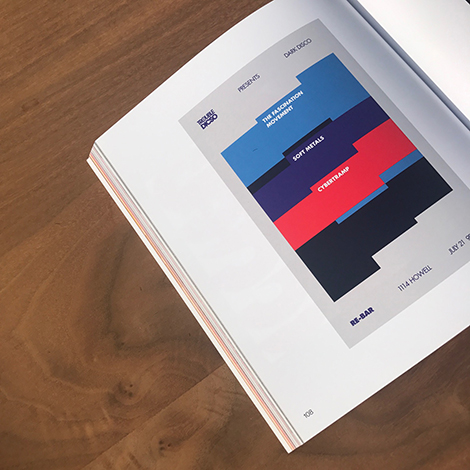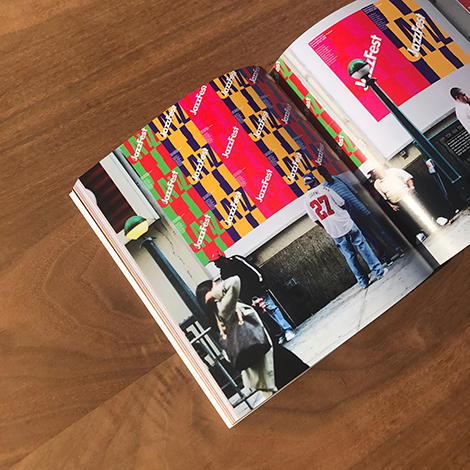 Sean Wolcott: Graphic Design 2008-2014
By Sean Wolcott
Published by Rationale
172 pages
The 172 page book "Sean Wolcott: Graphic Design 2008–2014" chronicles the ongoing design work of the Rationale founder. Includes projects ranging from identity, promotion, publication, user interface, packaging design, previously unpublished works, and more.
Available at Rationale, MagCloud, and your local bookshop.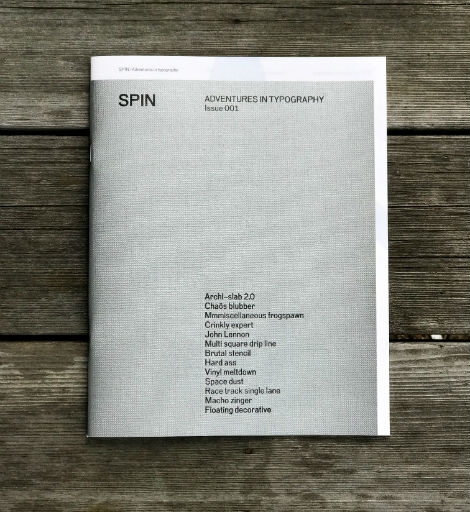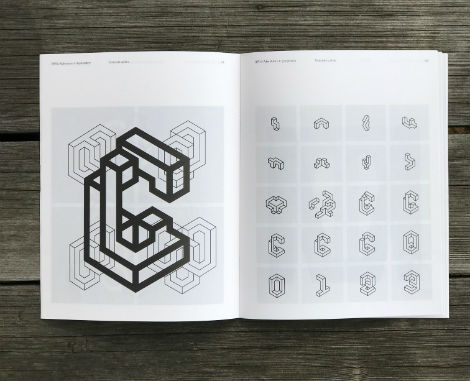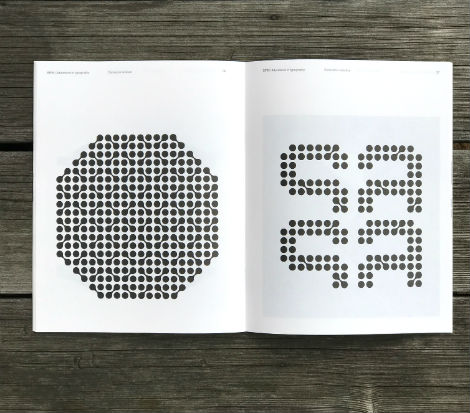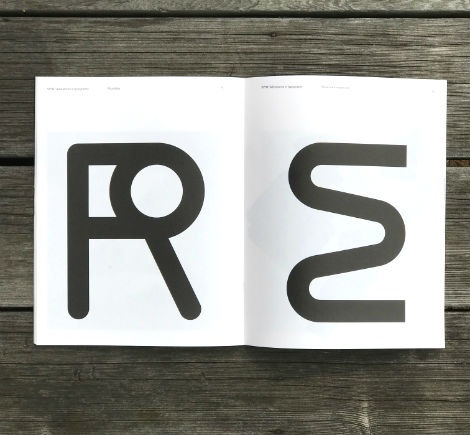 SPIN/Adventures in Typography [Unit 31]
Edited by Tony Brook & Adrian Shaughnessy
Designed by Spin
Published by Unit Editions
52 pages
Continuing the conversation started with the studio's 2015 monograph SPIN 360° [Unit 19], SPIN/Adventures in Typography looks at the typographic flotsam and jetsam of Spin's creative process; a repository for trains of thought, itches that needed to be scratched, as well as fresh new journeys.
Spread over 52 pages, SPIN/Adventures in Typography is a visual record of SPIN's creative interests and outputs – combustive explorations not afraid to plunge into the abstract, teetering on the edge of legibility.
A journal boisterous with typographic riffs, remixes, and rearrangements – SPIN/Adventures in Typography is an invitation to engage in conversation, an ellipses rather than a full stop.
Available at Unit Editions and your local bookshop.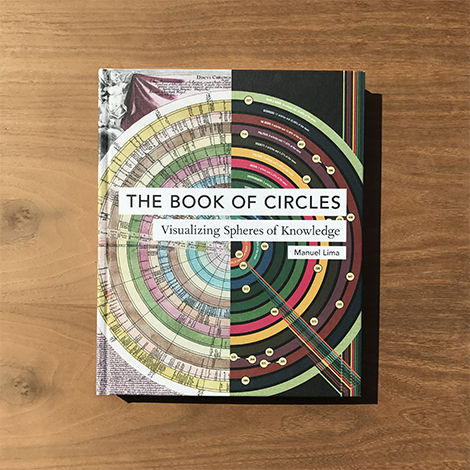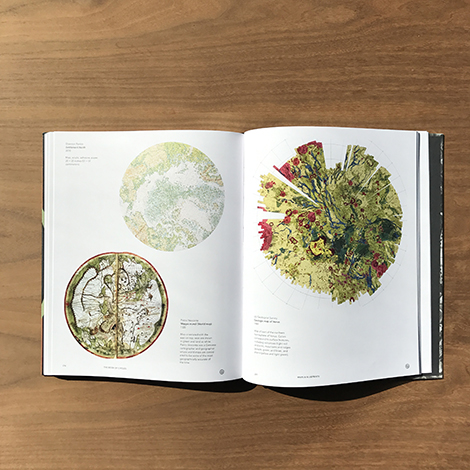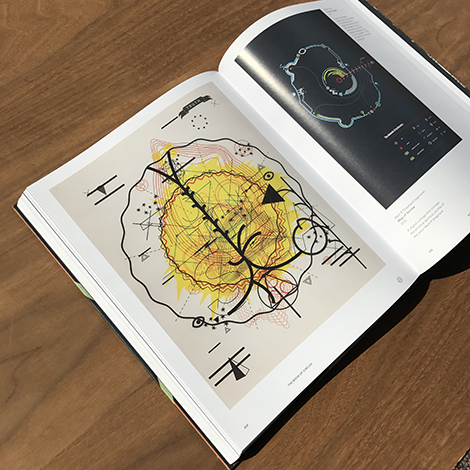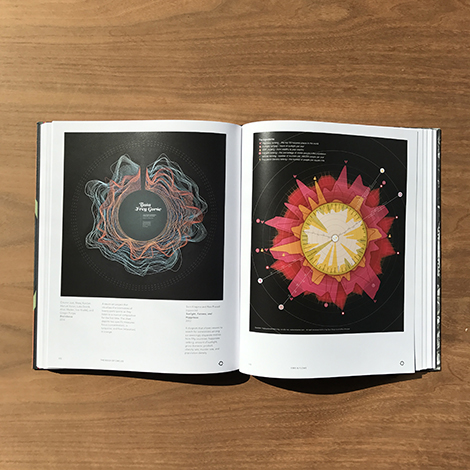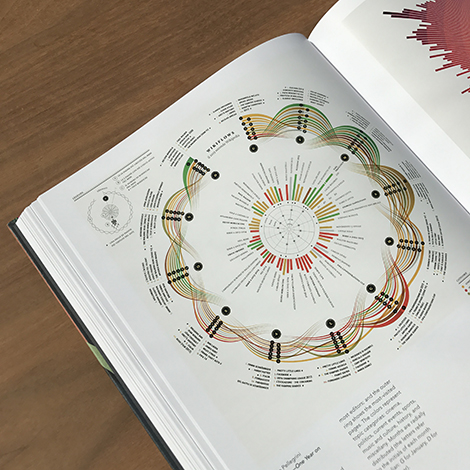 The Book of Circles: Visualizing Spheres of Knowledge
By Manuel Lima
Published by Princeton Architectural Press
272 pages
In this follow-up to his hugely popular The Book of Trees and Visual Complexity, Manuel Lima takes us on a lively tour through millennia of circular information design. Three hundred detailed and colorful illustrations from around the world cover an encyclopedic array of subjects'architecture, urban planning, fine art, design, fashion, technology, religion, cartography, biology, astronomy, and physics, all based on the circle, the universal symbol of unity, wholeness, infinity, enlightenment, and perfection. Clay tokens used by ancient Sumerians as a system of recording trade are juxtaposed with logos of modern retailers like Target; Venn diagrams are discussed alongside the trefoil biohazard symbol, symbols of the Christian trinity, and the Olympic rings; and a diagram revealing the characteristics of ten thousand porn stars displays structural similarities to early celestial charts placing the earth at the center of the universe. Lima's introduction provides an authoritative history of the circle, and a preface describes his unique taxonomy of the many varieties of circle diagrams, rounding out this visual feast for infographics enthusiasts.
Available at Amazon, Princeton Architectural Press, and your local bookshop.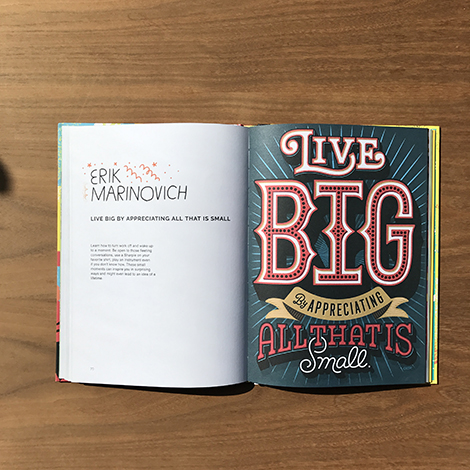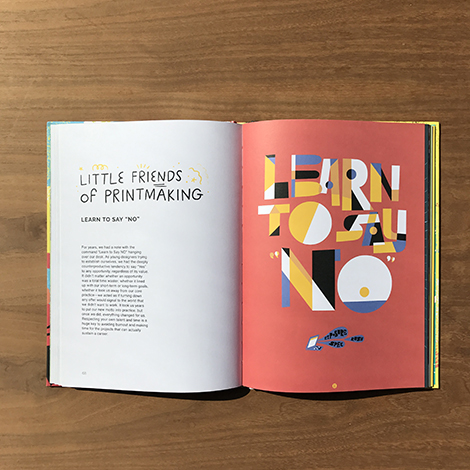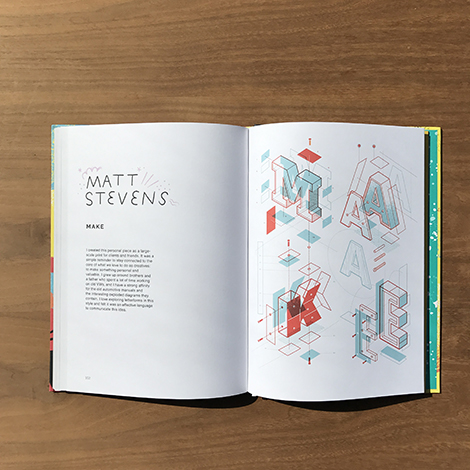 Creative Pep Talk: Inspiration from 50 Artists
By Andy J. Miller
Published by Chronicle Books
128 pages
Every artist needs a little pep talk now and then. An inspiring tool and beautiful art book in one, Creative Pep Talk offers illustrated words of wisdom from 50 of today's leading creative professionals. With full-color, typographic prints and explanatory statements from a host of creative luminaries—including Aaron James Draplin, Oliver Jeffers, Lisa Congdon, Mike Perry, and many others—this volume encourages artists to stay excited, experiment boldly, and conquer fear. "Create curiosity," "Learn to say no," and "If you can't be good, be different" are just a few of the motivational maxims in this visually rich collection that's perfect for students, designers, artists, and creatives at any stage in their careers.
Available at Amazon, Chronicle Books, and your local bookshop.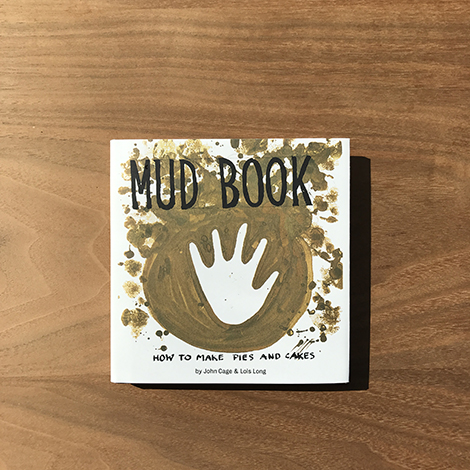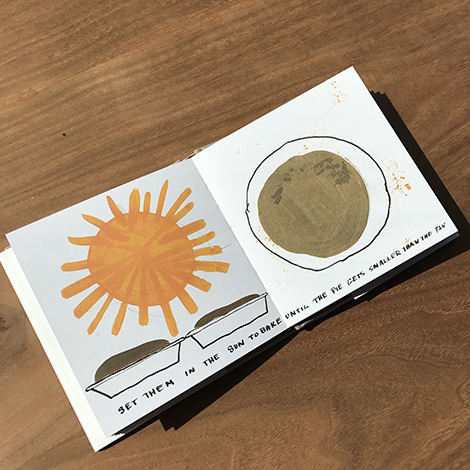 Mud Book: How to Make Pies and Cakes
By John Cage and Lois Long
Published by Princeton Architectural Press
36 pages
In the mid-1950s, legendary avant-garde composer John Cage and artist Lois Long created a truly marvelous object. Part artist's book, part cookbook, and part children's book, Mud Book is a spirited, if not satirical, take on almost every child's first attempt at cooking and making. Through the humble mud pie add dirt and water! Cage and Long encourage children to explore their imagination and to get their hands dirty, and they offer this warning: Mud pies are to make and look at, not to eat. A unique hybrid of art book, unconventional cookbook, and inspiration for young makers, this new edition of Mud Book will delight children and parents alike, and makes a charming gift for all ages.
Available at Amazon, Princeton Architectural Press, and your local bookshop.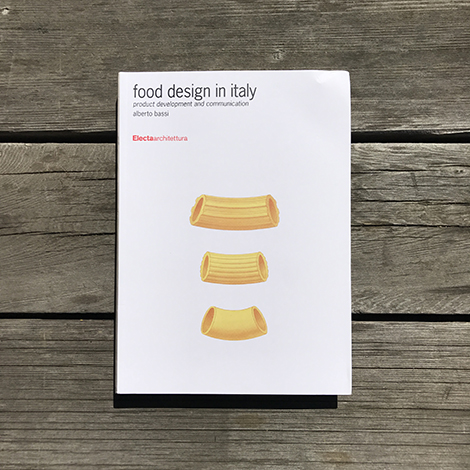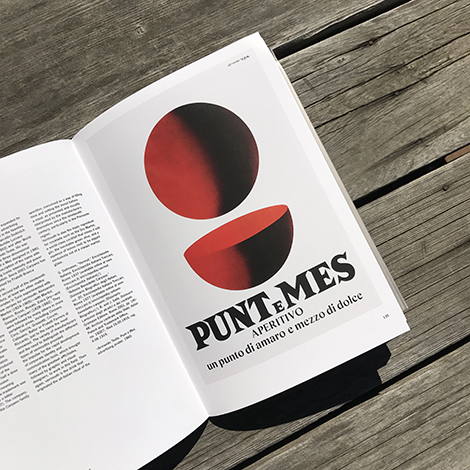 Food Design in Italy: Product Development and Communication
By Alberto Bassi
Published by Electa
272 pages
An accessible introduction to the design of Italian food branding, packaging, advertising, and marketing, covering all of the most iconic Italian foods, from Nutella to Illy coffee.
This fascinating book delves into the innovative and visually stimulating world of top Italian foods. As the renowned designer Ettore Sottsass once said, "Eating necessarily involves a creative process. In this sense it lies within the realm of the design profession."
Eighty well-known Italian food products from the nineteenth century to the present day have been chosen and placed in broad historical contexts. The book tells the story of all the design phases of each item—from the initial conception of the idea to its shape, packaging, communication, and advertising. A range of visuals, including original projects drawings, posters, and magazine and television advertisements accompany informative text discussing the role of each brand and its impact on consumers' personal habits.
Featuring a broad selection of products, such as as Parmiggiano Reggiano cheese, Illy coffee, Panettone Motta, Cirio tomatoes, Barilla pasta, San Pellegrino water, and Nutella, this book is perfect for advertising professionals, graphic designers, brand managers, product designers, and anyone with an interest in Italian food and design.
Available at Amazon and your local bookshop.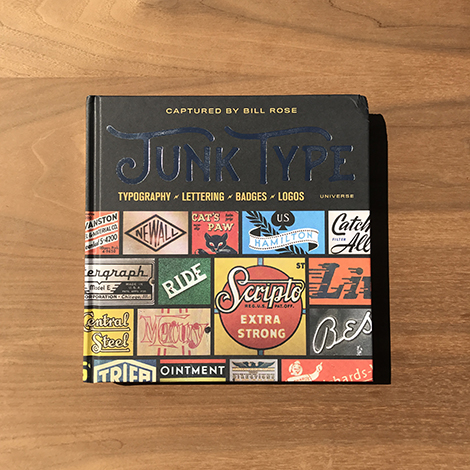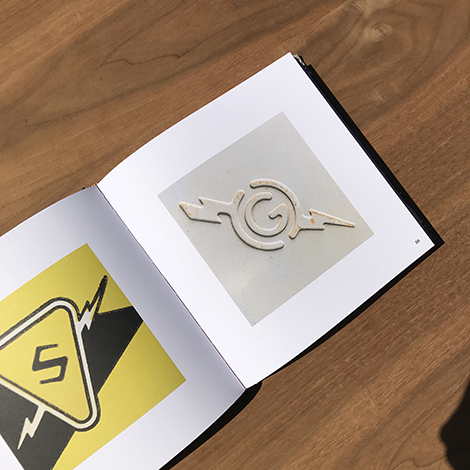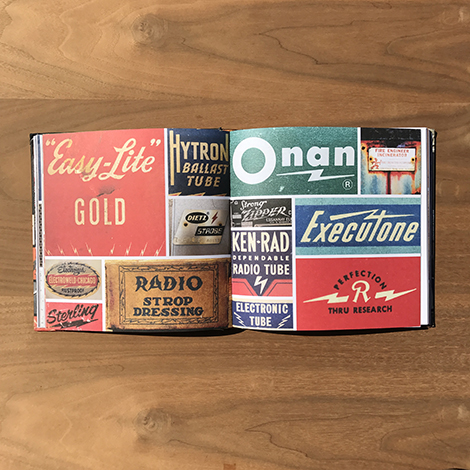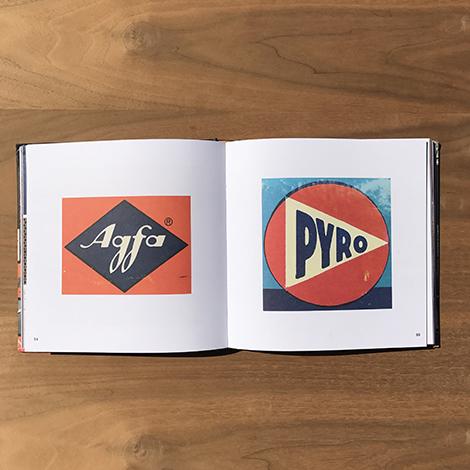 Junk Type: Typography – Lettering – Badges – Logos
By Bill Rose, Introduction by Mike Essl
Published by Universe
192 pages
A graphic compendium of vintage American design and typography.
Junk Type is a project driven by the passion of one man to document a disappearing aspect of American culture. Bill Rose—aka Recapturist—is a photographer and designer who has spent the last decade traveling across America looking for junkyards, yard sales, antique stores, and other unlikely sources of inspiration to capture examples of postwar American typography and design before they're lost forever.
Bringing together more than 400 images, this invaluable book is a visual history of postwar America, told through the distinct typography, icons, badges, and branding of the country's industrial heritage. From Art Deco–inspired fonts and unique handmade cursive lettering to illustrated insignia and clean graphic logos bearing the influence of European design of the 1960s, these pictures together represent an encyclopedic reference of creative typefaces and graphics.
With each photograph representing just a detail—an embossed logo, a specially created icon, or an advertising slogan—this book captures the optimism and pragmatism of a golden age of American industrial creativity and distills it into a charming resource for anyone with an eye (or nostalgia) for vintage design.
Available at Amazon, Universe, and your local bookshop.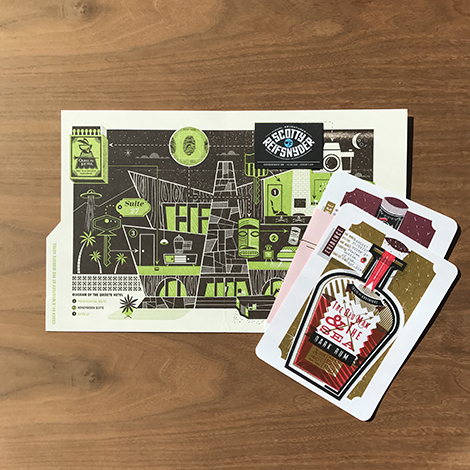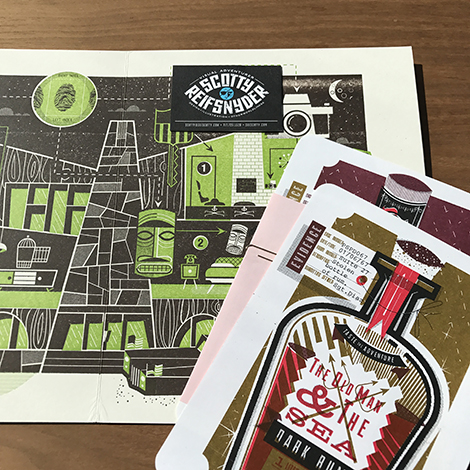 Exciting detective story promo piece from Scotty Reifsnyder. The first part of an ongoing series. Follow along and try to solve the mystery at ow.ly/bTw930awxvx 
——————–
Also worth viewing…
2016 Holiday Gift Guide: Design & Illustration Books
Recently Received: November 2016
Recently Received: July 2016
Follow us on RSS, Instagram, Pinterest, Wanelo,
——————–
Save
Save

Share on Facebook
04.04.17 in Off Our Bookshelves, recently received by Sandy
Share on Facebook