Recently Received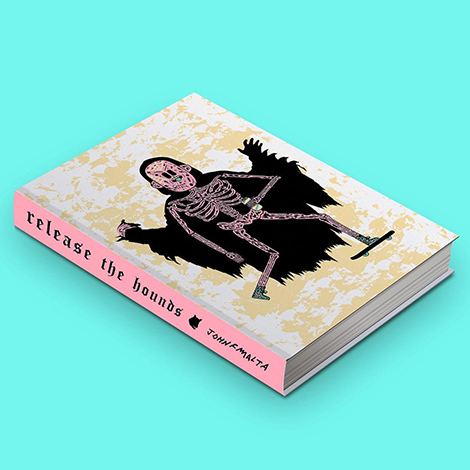 We've recently added a ton of great books to our shelves including titles from Princeton Architectural Press, Rizzoli, Laurence King Publishing, Thames & Hudson, and more! See them all after the jump. Enjoy!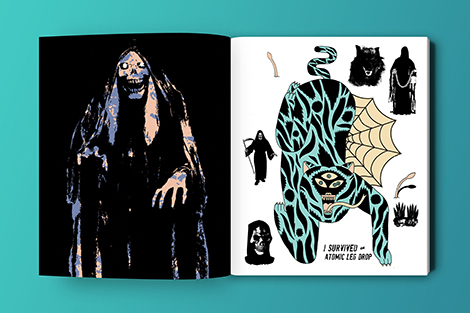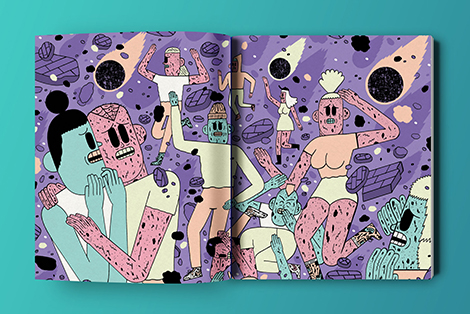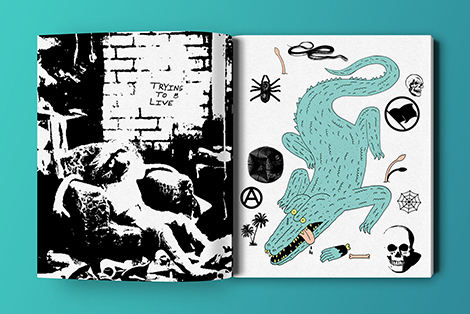 Release the Hounds
By John F. Malta
Published by Universal Slime Press
40 pages
Release the Hounds is a new collection of drawings done in 2017 by NYC based visual artist John F. Malta. The drawings seek to channel the visceral energy found deep below the floorboards of old punk houses and buried within the deepest reaches of long forgotten MS-DOS computer games.
Available at Universal Slime Press and your local bookshop.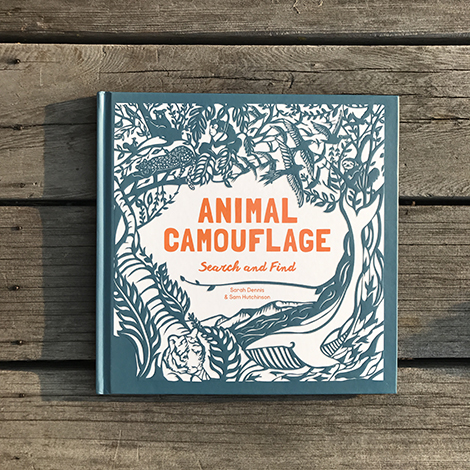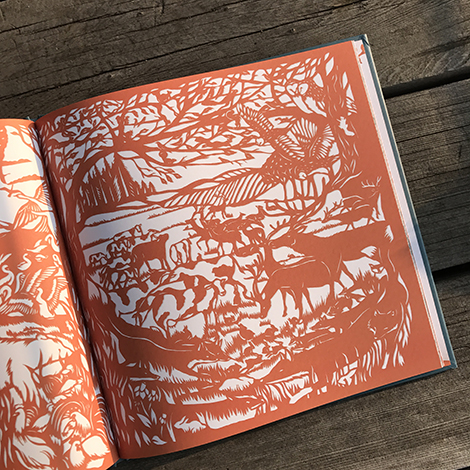 Animal Camouflage
By Sarah Dennis and Sam Hutchinson
Published by Princeton Architectural Press
32 pages
In a world where majestic creatures soar, scatter, prance, and pounce through beautiful natural habitats, astounding discoveries and fascinating facts are waiting to be discovered in this beautifully designed book, which combines intricate paper-cut art with hidden-picture fun. Sarah Dennis's incredible paper-cut illustrations bring to life seven wondrous regions of the world (Africa, Asia, Europe, Polar Regions, North America, South America, Australia) offering to young readers the opportunity to become intrepid explorers as they uncover native animals hiding in treelined jungles, still deserts, and watery depths. Each animal is described with brief facts that make Animal Camouflage both informative and entertaining.
Available at Amazon, Princeton Architectural Press, and your local bookshop.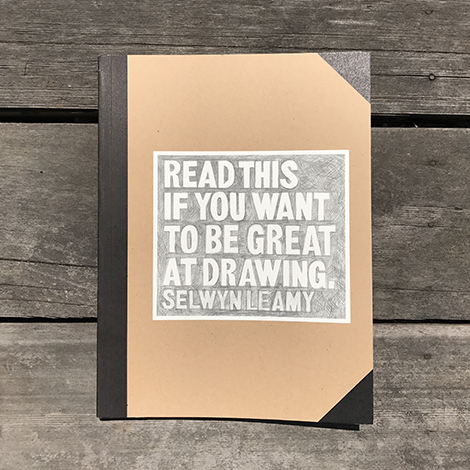 Read This If You Want To Be Great At Drawing
By Selwyn Leamy
Published by Laurence King Publishing
128 pages
This book demystifies the art and practice of drawing. Through fifty drawings by great masters past and present, the techniques and ideas behind their master sketches will put you on the path to making your own great drawings. The entries also feature exercises with step-by-step instructions as well as simple diagrams providing further visual explanation to the jargon-free discussion. For aspiring artists of all ages and abilities, Read This if You Want to Be Great at Drawing will motivate and strengthen your drawing talent.
Available at Amazon, Laurence King Publishing, and your local bookshop.
Fashion Trend Forecasting
By Gwyneth Holland and Rae Jones
Published by Laurence King Publishing
160 pages
An understanding of trends is a fundamental skill for anyone working in the fashion industry. In this book Gwyneth Holland and Rae Jones look at how to produce a well-researched trend, from initial inspiration to concrete idea and, eventually, real product. Illustrated throughout with insights from practicing trend forecasters and industry insiders, it is an invaluable guide for fashion students and practitioners alike.
Available at Amazon, Laurence King Publishing, and your local bookshop.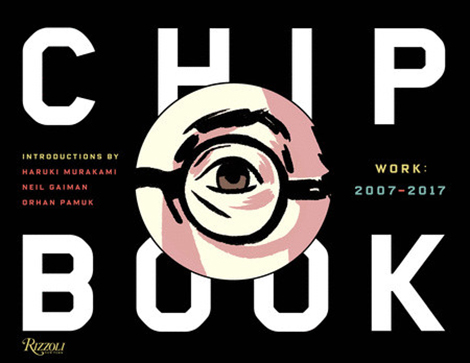 Chip Kidd: Book Two
Written by Chip Kidd, Contribution by Haruki Murakami, Neil Gaiman and Orhan Pamuk
Published by Rizzoli
320 pages
According to the Huffington Post, "Chip Kidd is the Meryl Streep of book design." At the forefront of a revolution in publishing, Kidd's iconic covers, in large part inspired by memorabilia and comics, have influenced an entire generation of designers, artists, and the book world.
Chip Kidd: Book Two: Work 2007-2017 picks up where Book One left off showcasing his impressive body of work from the past decade as well as new works yet to be seen this year. We see not just hundreds of his recent projects, but the working processes behind them—thoughts, sketches, revisions, scrapped drafts, and triumphant final versions. The bestselling authors he has worked with include the likes of Cormac McCarthy, John Updike, David Sedaris, Augusten Burroughs, Mary Roach, Oliver Sacks, and Elie Wiesel.  He has created movie art for entertainment powerhouses like J.J. Abrams, DC Comics, Universal Pictures, and Paramount Pictures, and, he is known by geeks worldwide for his comic book and graphic novel work. Alongside striking images of his work are witty essays by Haruki Murakami, Neil Gaiman, and Orhan Pamuk that are sure to delight any bibliophile.
Throughout this ten-year retrospective, Kidd leads readers through each step of his design journey culminating in a section on how to write and art-direct a graphic novel, using as an example his New York Times-bestselling Batman: Death by Design.
Displaying the master's passion for unconventional and forward-thinking book covers, film work, and graphic novel projects, this volume is sure to bring fresh inspirations to design aficionados, book lovers, pop-culture fanatics, comics fans, and design students.
Available at Amazon, Rizzoli, and your local bookshop.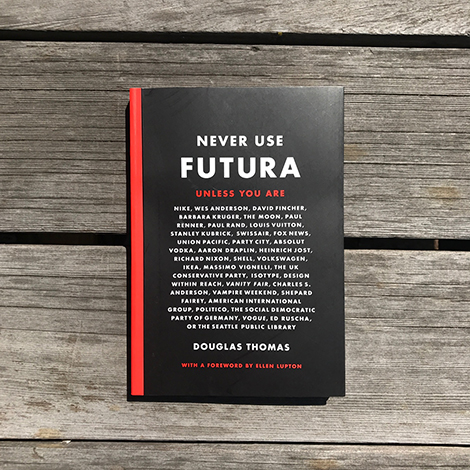 Never Use Futura
By Douglas Thomas
With a foreward by Ellen Lupton
Published by Princeton Architectural Press
208 pages
It's everywhere, including the moon (on the commemorative plaque left by Apollo 11 astronauts), Nike sneakers, the artworks of Barbara Kruger, Ed Ruscha, and Jenny Holzer, 2001: A Space Odyssey credits, Domino's Pizza boxes, Absolut Vodka bottles, and Red Bull cans. Richard Nixon used it for his presidential campaign, as did Hillary Clinton. Indeed, Futura is one of the most used fonts in the world today—the typeface of modern design—more so even than Helvetica. This fascinating book explores the cultural history and uses of a face that's so common you might not notice, until you start looking, and then you can't escape it. Douglas Thomas traces Futura from its Bauhaus-inspired origin in Paul Renner's 1924 design, to its current role as the go-to choice for corporate work, logos, motion pictures, and advertisements. Never Use Futura is illuminating, sometimes playful, reading, not just for type nerds, but for anyone interested in how typefaces are used, take on meaning, and become a language of their own.
Available at Amazon, Princeton Architectural Press, and your local bookshop.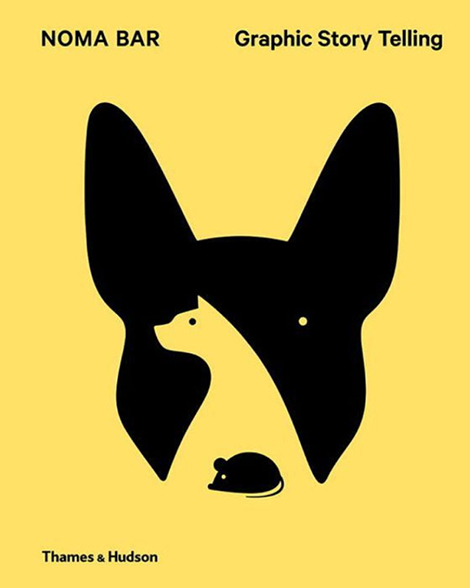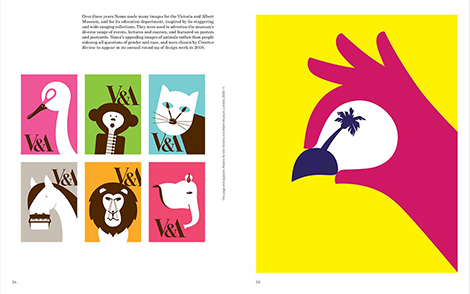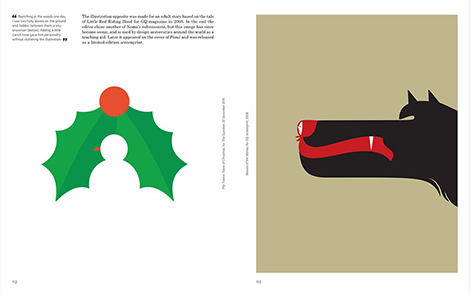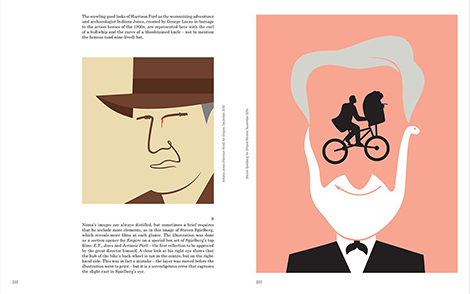 Noma Bar: Graphic Story Telling
By Noma Bar
Published by Thames & Hudson
400 pages
From an illustration of Donald Trump, his signature pout forming the shape of a fist, to Bob Dylan, seemingly composed of musical instruments, Noma Bar's innovative, playful style has made him one of the most sought-after illustrators working today. His use of negative space and minimalist forms creates images within images—layers of meaning that delight and surprise in equal measure. Each of Bar's illustrations tells a story that is hidden in the details, the whole message revealing itself with a second look.
For this retrospective volume, Bar has handpicked his iconic illustrations and favorite works, covering a range of topics, all in the distinctive style that has established his reputation. The works are organized into the thematic chapters Less More (daily life), Pretty Ugly (portraits), In Out (sex), and Life Death (conflict). Alongside the images, Bar reveals his working methods and the stories behind his often idiosyncratic inspiration for different illustrations, and he reflects on how his life experiences have shaped him as an artist.
Noma Bar is a must-have reference source for students or professionals in the worlds of graphic design and illustration, and a treasury for any follower of visual and popular culture.
Available at Amazon, Thames & Hudson, and your local bookshop.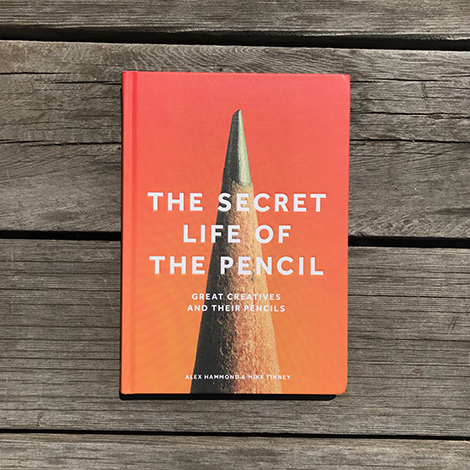 The Secret Life of the Pencil: Great Creatives and their Pencils
By Alex Hammond and Mike Tinney
Published by Laurence King Publishing
144 pages
Since software programs have come to dominate offices and studios, the pencil has become a symbol for creative freedom. In other words, the work you do on the computer is what you do for work, to pay the rent, whereas the stuff you do with your pencil is the stuff you do for fun. Apart from stimulating the world's most important creative minds, the pencil has become the modern creative's ultimate fetish. This book presents a unique collection of close-up pictures of pencils from some of our foremost artists, designers, writers, architects and musicians. What makes these pictures compelling is the fact that they somehow reflect the creative personalities of their owners: Philippe Starck's is a stylish black and red, Paul Smith's is a classic jewel-like thing worth £3,000 (a present from Jonathan Ive), William Boyd's is nicely aged and rusty, while Anish Kapoor's is sculpted into a mini ArcelorMittal Orbital tower. The pictures are complemented by material such as sketches, quotes and brief interviews, giving a further insight into the workings of these great creative minds.
Available at Amazon, Laurence King Publishing, and your local bookshop.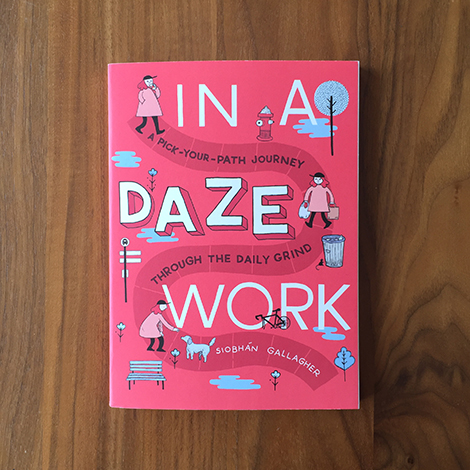 In A Daze Work: A Pick-Your-Path Journey Through the Daily Grind
By Siobhán Gallagher
Published by TarcherPerigee
160 pages
Choose your way to a perfect day with this adventurous book full of personality, tongue-in-cheek wordplay, and gorgeous illustrations.From small-talk to dating to death, In A Daze Work is an exciting, playful new spin on the minute and mundane decisions that make up your daily life.Each flip of the page puts you in control of the story:Will you stay in or go out?
Do you wake up or sleep in?
How will you navigate a bad date, or a party full of cookie-cutter couples (available in vanilla flavor only)?More important, where will your decisions take you?

Bringing humor and sly self-reflection to the humdrum details of adulthood, this relatable visual journey will help you find the extraordinary (or at least hilarious) moments in any day of the week.

Available at Amazon, Penguin Random House, and your local bookshop.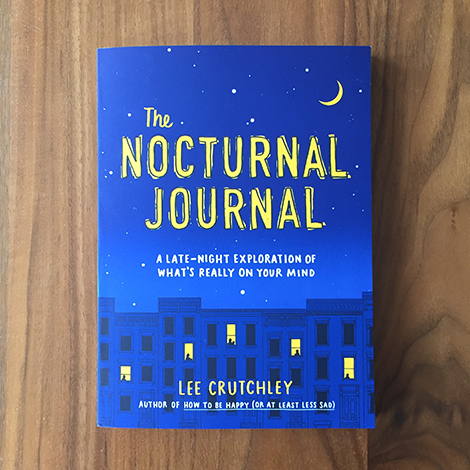 The Nocturnal Journal: A Late-Night Exploration of What's Really On Your Mind
By Lee Crutchley
Published by TarcherPerigee
192 pages
An insightful, supportive and creative journal for anyone who can't turn off their restless minds when the lights go out.An engaging and emotionally aware resource for night owls, insomniacs, and anyone else who finds themselves awake at all hours, The Nocturnal Journal will help you explore what keeps you up at night, and why. Prompts and illustrations tease out the pressing thoughts, deep questions, everyday anxieties, and half-formed creative ideas that need unpacking and exploring, bringing more peace of mind and a richer understanding of ourselves.Order early for a glow-in-the-dark cover (limited edition only).Available at Amazon, Penguin Random House, and your local bookshop.
——————–
Also worth viewing…
Recently Received: July 2017
Recently Received: April 2017
2016 Holiday Gift Guide: Design & Illustration Books

Follow us on RSS, Instagram, Pinterest, Wanelo,
——————–

Share on Facebook
09.18.17 in Off Our Bookshelves, recently received by Sandy
Share on Facebook