Semigood and Mike Perry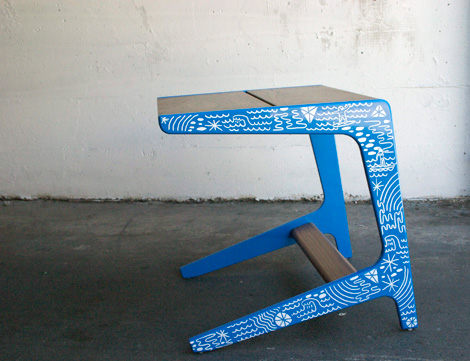 Boutique furniture company Semigood Design, based in beautiful Seattle, boasts an impressive lineup of products. I'd previously seen (and sat on) the made for Dwell magazine Rian stool, but was unaware of the rest of Semigood's line. With a nod to the past and to Danish styling, the furniture is functional, locally-sourced and sturdy. And with the new flat pack ready-to-assemble line, it's put together in about 5 minutes.
Semigood recently collaborated with Mike Perry for a customizable, limited-edition asset to their Rian collection. Adding to their already colorful product line, Mr. Perry left his singular mark on the stools in the form of a playful surf-aquatic theme. Playful and appropriate: Semigood is donating considerable proceeds from the sales to the Surfrider Foundation.
Those of you in sunny Los Angeles can see some of the Semigood work on display at the California Design Biennial exhibition, held at the Pasadena Museum of California Art.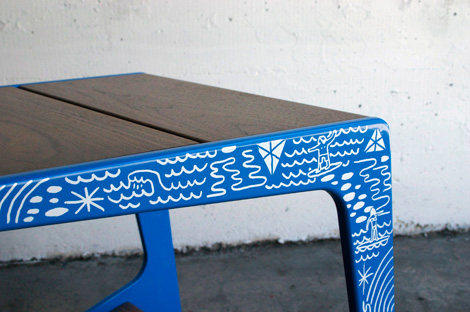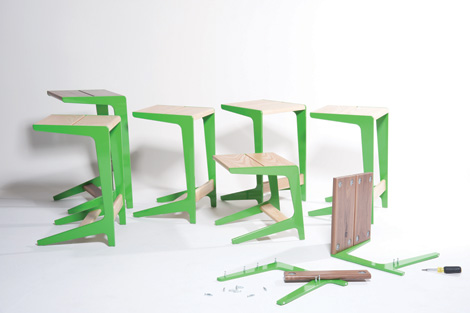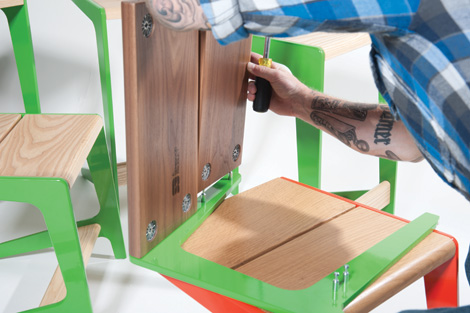 Make sure to sign up for the tasty Grain Edit RSS feed!
This past April we had the chance to interview Mike Perry. Check the post for some exciting insight.

Share on Facebook
Tagscontemporary, Design, Furniture, Illustration, USA
09.17.10 in Found design by Ethan
Share on Facebook