Rock Paper Show
Almost exactly 8 years ago the first Flatstock poster show was held in San Francisco. I remember anxiously awaiting my entrance into the show, and subsequently being in awe over the work displayed. I admired all of the work shown, and eventually bought a print from Seripop.
All of the posters exhibited promoted rock shows happening in venues throughout the country and the world. Many exciting books have followed that first Flatstock, covering the exploding rock poster scene. Rock Paper Show is quite a different take on the gig-poster, however — highlighting the posters that were designed to promote the Flatstock event itself. The book contains great work from some of the top-notch poster designers around, including Jeff Kleinsmith, The Bird Machine, Aesthetic Apparatus, The Heads of State, The Small Stakes, f2 Design, and so many more.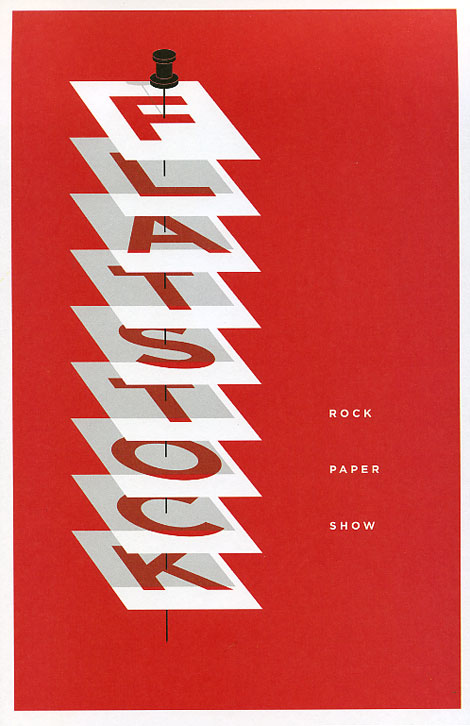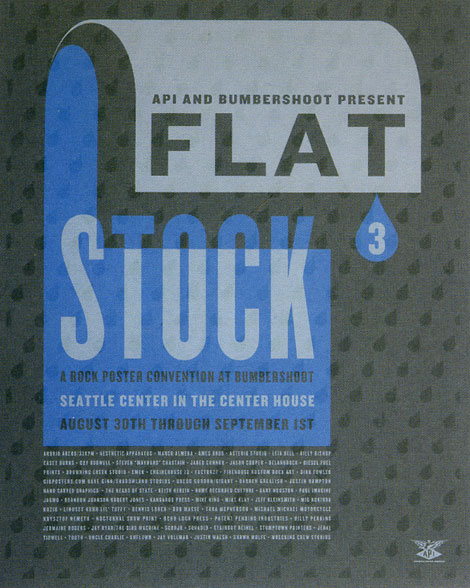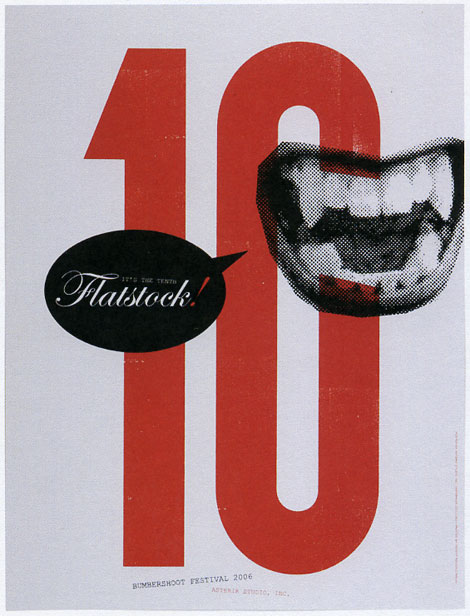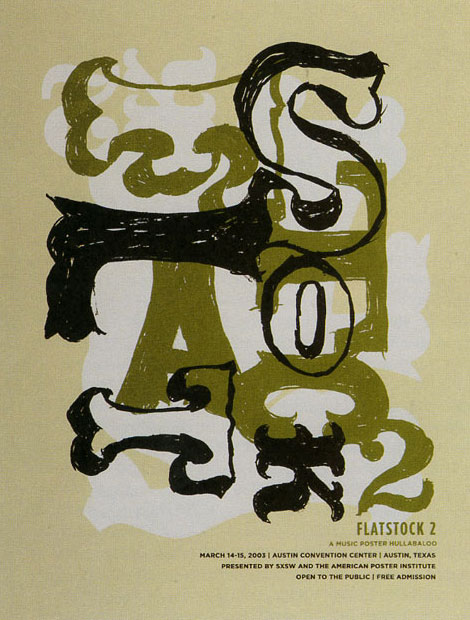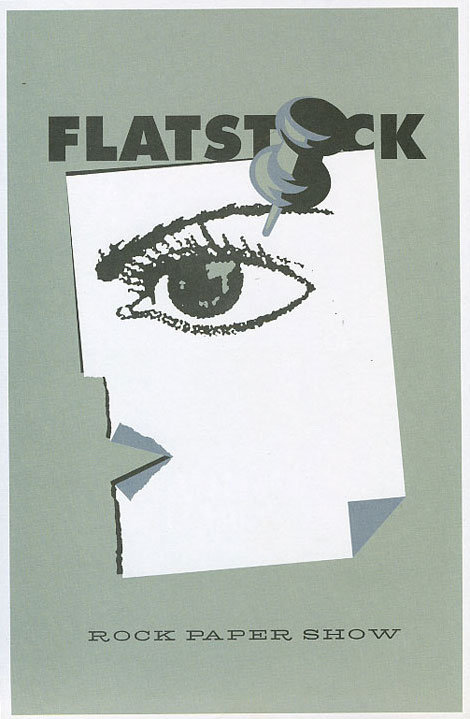 You can pick up a copy of Rock Paper Show at Amazon.
—–
Be sure to check out our Q&A with Jason Munn of The Small Stakes.
Also, sign up for the scrumptious RSS feed!
—-

Share on Facebook
Tagscontemporary, Design, Illustration, poster, print
09.10.10 in Off Our Bookshelves by Ethan
Share on Facebook