Jay Ryan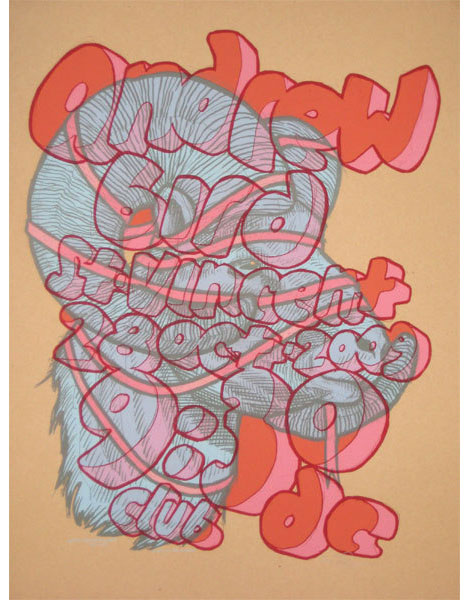 Andrew Bird @9:30 Club poster – Designed and Illustrated by Jay Ryan
The work of Jay Ryan was one of my first introductions to graphic design and gig posters — way back in the olden days. I spent many quality hours checking out his website and taking in his work at Flatstock. Screenprinted squirrels, eccentric characters, and hand lettered typography? It's so interesting that these diverse objects can come together and say something so compelling about a band like Shellac, or Built to Spill, or Sebadoh.
Jay Ryan is this week's poster pick — and you can purchase his work through Poster Cabaret.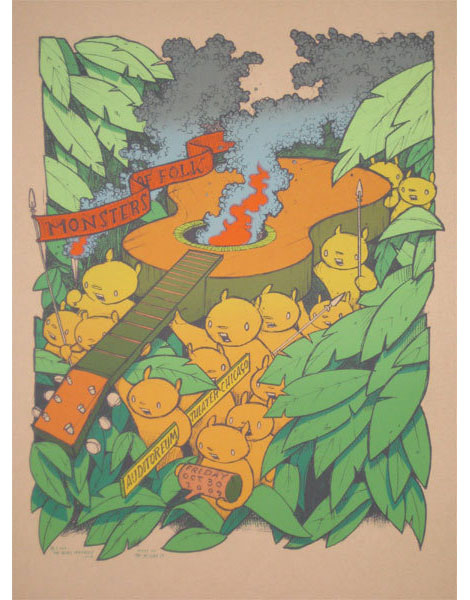 Monsters of Folk Chicago poster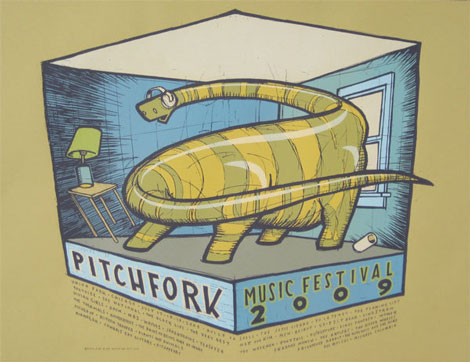 Pitchfork 2009 Music Festival poster
——————–
Also worth checking: Jason Munn/ Small Stakes Interview.

Not signed up for the Grain Edit RSS Feed yet? Give it a try. Its free and yummy.
——————–

Share on Facebook
01.14.10 in Poster Picks by Ethan
Share on Facebook