Odiléa Toscano: Graphic Design & Illustration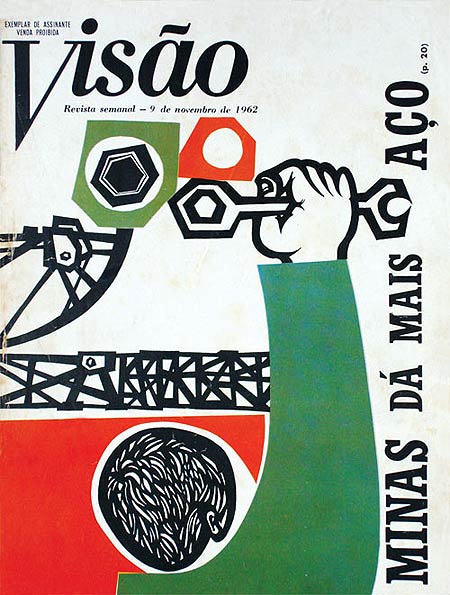 Brazilian designer, Odiléa Toscano, illustrated delightful magazine covers and book jackets in the 1960s and 1970s. This particular illustration, created as the cover of Visão Magazine in 1962, omits a handful of energy as it uses bright complementary colors and geometric heavy forms and type. I really enjoy the intricate cutouts of the subject's hair and the shapes he's about to twist with his wrench!
(Via Design Diário)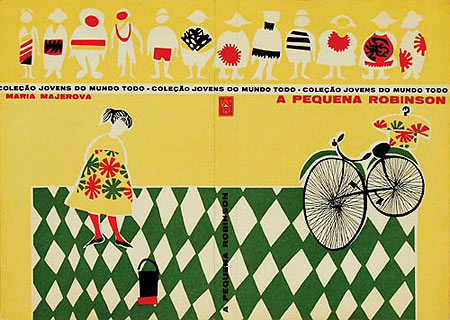 Book jacket from the collection Jovens Do Mundo Todo (1960)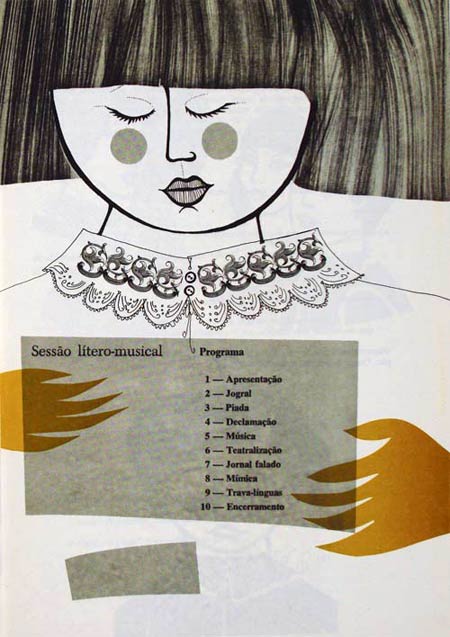 Textbook Criatividade em língua portuguesa (1978)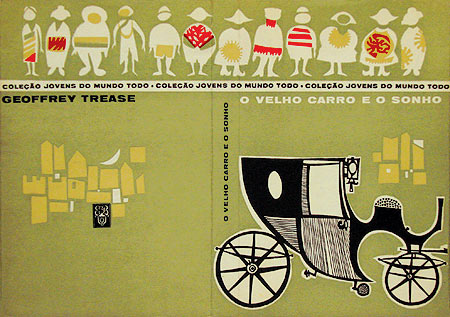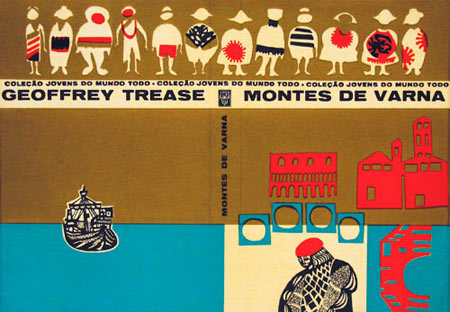 Book jacket cover from Jovens Do Mundo Todo (1961)
In 1961, Odiléa won a prize at the 1st International Biennial of Book and Graphic Arts of São Paulo and some international recognition in design magazines for her work on the book jackets for the collection Jovens Do Mundo Todo (Youth from Around the World). These book jackets feature a row of children, whose clothing feature brightly colored patterned layers, as well as images pertaining to the subject matter of the book. To achieve such colorful effects, Odiléa used art supplies that were relatively new for 1960s, such as Letraset, Pantone films, and markers.
To find out more information about Odiléa Toscano, check out Design Diário's article on her. It includes a wealth of interesting facts; and be sure to check out other fascinating articles on the site as well!
——————
Also worth checking: Brazilian book covers by Gian Calvi.
Not signed up for the Grain Edit RSS Feed yet? Give it a try. Its free and yummy.
——————

Share on Facebook
Tags1960s, 1970s, book-covers, brazil, graphic-design, Illustration
08.19.09 in Found design by Grace Danico
Share on Facebook