Wayne Pate – good shape design prints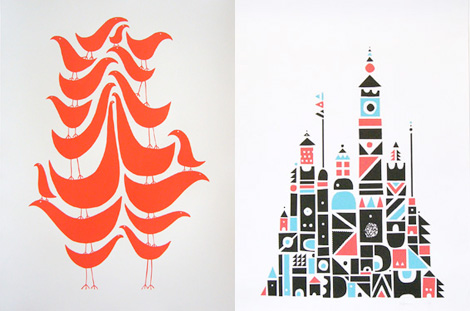 Wayne Pate runs GoodShapeDesign, a Brooklyn, NY based design shop and all around fun place. I'm really into his "Flock" series — if you're a fan of our feathered friends, now you can have 18 on a single poster!
Also check out his artwork section for some really inspiring collages.

Share on Facebook
Tagscontemporary, Designers, graphic-design, Illustration, posters, USA
04.18.08 in Found design by Ethan
Share on Facebook