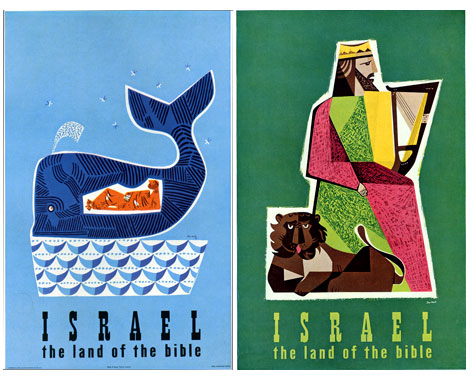 Israel -the land of the Bible Tourism posters by Jean David (L) c1954 (r) 195?
produced for the State of Israel Tourist Centre
My Knowledge of Jean David (Sometimes referred to as Jan David) is limited. However, what work I've seen from him has been nothing less that stellar. Just look at the posters above. I could easily see someone slanging these at a Flatstock poster convention. Dang, I totally nerd out when I see this stuff. Its just so good.
Looks like the whale is riding a boat of waves. Meanwhile, Jonah is relaxing after downing a keg of Vitamen C. Just look at all that orange!

Share on Facebook