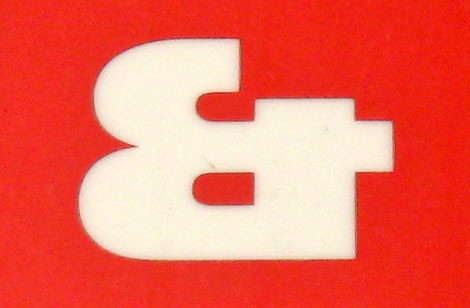 "et" style ampersand that appears to be based on the letter "B"
Just found out about this swell blog called The Ampersand. Yep a whole site dedicated to the little homies. Quotes, design and photos of wild Ampersands roaming the streets.
Also, check out this great new blog by the people of Crew Design. Choc full of design goodness! Many thanks to Meghan for hipping me to this cool site.

Share on Facebook