Sponsor // Free Bitrix24 Account with 10 GB Extra Online Storage
Bitrix24 is currently offering a free account with 10 GB of extra online storage. If you are not familiar with it, Bitrix24 is a unified collaboration and communication platform. In plain English, this means that all the tools that you typically use to collaborate with co-workers and communicate with clients and partners are available in one place.
Bitrix24 features: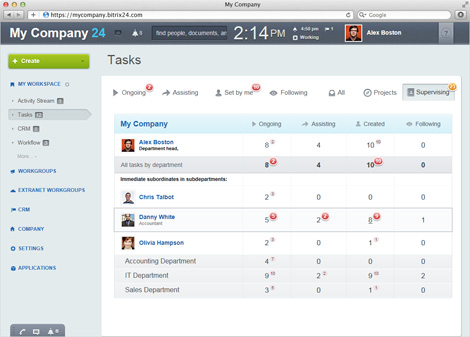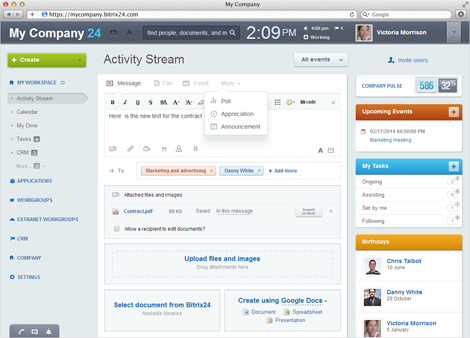 Bitrix24 is 100% free for up to 12 users and is available in cloud or as a self-hosted software you can put on your server. Here's how to get extra 10GB for your cloud account. Go to Bitrix24.com and enter your e-mail. When you confirm your e-mail address, you'll be forwarded to a registration form. You'll see «I Have Promocode» link in the lower right corner. Enter GRAIN10 there and after refreshing your browser, you'll see your available storage space expand to 15 GB (this may take 5 to 15 minutes, so don't sweat if you don't see it right away).
This giveaway ends in two weeks, so don't procrastinate.

——————–
Interested in sponsoring grain edit? Visit our sponsorship page for more info.
——————–
Also worth viewing:
Neue Grafik Re-release
Anymade Studio
Tom haugomat
Follow us on RSS, Instagram, Pinterest, Wanelo, 

——————–

Share on Facebook
Share on Facebook