Coast Modern: Bay Area Premiere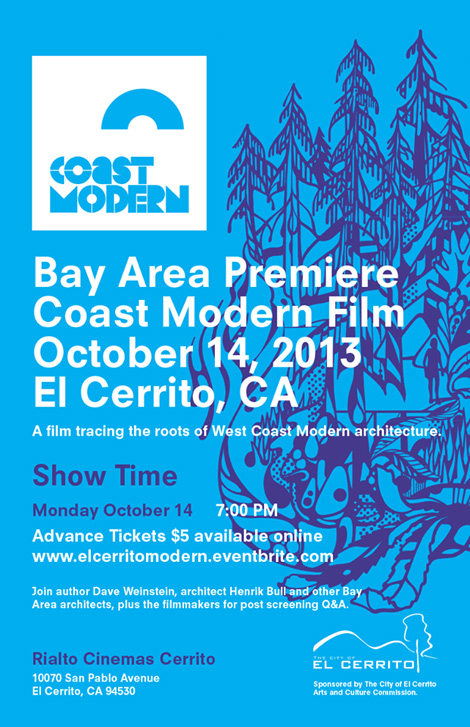 Coast Modern is an independent documentary by Gavin Froome and Mike Bernard that traces the roots of West Coast Modern architecture. Featuring interviews with many of the pioneers of the scene including Ray Kappe and Henrik Bull, the film showcases the homes that have become their legacies.
Please join us on October 14th, 2013 for the Bay Area Premiere for the film.  Author Dave Weinstein will provide a brief talk on Bay Area modern architecture before the film and a Q & A session with architect Henrik Bull, Jack Robbins and others will follow the screening.
The film is sponsored by The City of El Cerrito Arts and Culture Commission and El Cerrito Modern.
Advance tickets are available online for $5 at Eventbrite.
——–
Also worth checking:
Coast Modern Film
Arthur Erickson: Graham House
& Saul Bass Case Study House #20
Not signed up for the Grain Edit RSS yet? Give it a try. Its free and yummy.
——–

Share on Facebook
Tagsfilms
Share on Facebook