We Have Our Winners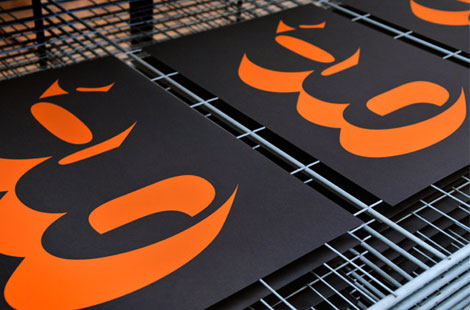 Handshakes & shout-outs to everyone who took part in the House Industries Photo-Lettering Giveaway! The winners were announced via our twitter stream and facebook page earlier today.
Special thanks goes out to House Industries for sponsoring the giveaway.
About Photo-Lettering
Before digital type, there was Photo-Lettering, Inc. A casualty of the digital publishing revolution, most of Photo-Lettering's timeless alphabet styles and the proprietary techniques that accompanied them have lain fallow for decades. House Industries, who acquired the collection in 2003, recently launched an online service based on the original Photo-Lettering model.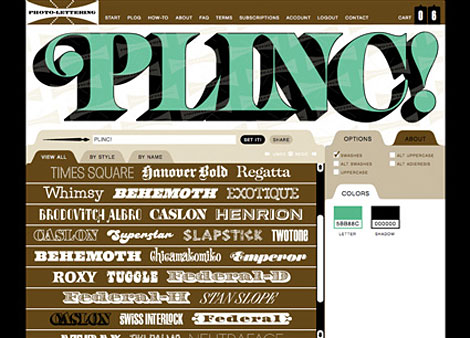 Photolettering.com users are able to purchase single settings for $7 each or for about $2 each through several subscription programs starting at $15 per month. The final product is a downloadable vector-based .pdf file that can be placed as art and edited in any drawing program.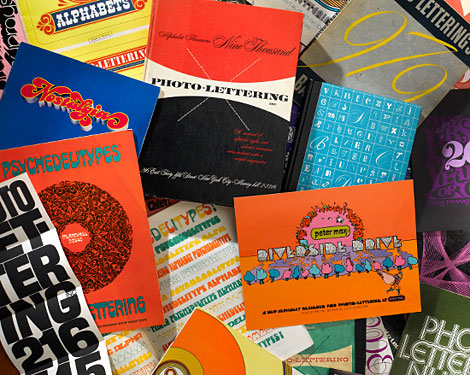 To all the ephemera junkies, be sure to stop by the history section of the site.
——————————————————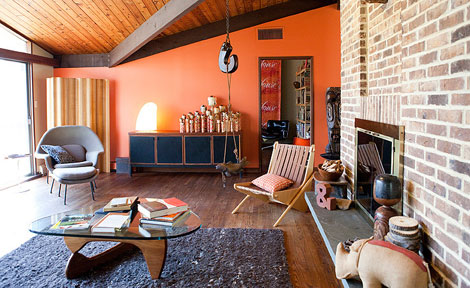 Finally, for fans of mid-century architecture/interiors check out The Scout's awesome tour of Andy Cruz's (of House Industries) home.
Also worth viewing…
Alexander Girard alphabet blocks
Alvin Lustig
Alphabet Thesaurus
Like what you see?
Sign up for our Grain Edit RSS feed. It's free an yummy!

Share on Facebook
06.13.11 in Contests and giveaways by Dave
Share on Facebook