Broken Social Scene Concert Poster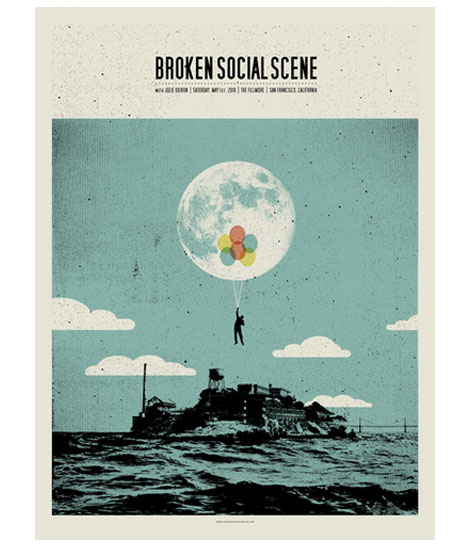 This week's poster pick was designed by Concepcion Studios for a recent Broken Social Scene concert in San Francisco. The grainy dots used throughout this poster add a nice vintage feel. The fluffy clouds in the background are not as realistic as the rest of this scene, but happen to work well with the overall playfulness. I can't think of a better way to escape from Alcatraz than with a fistful of brightly colored balloons. Get carried away here.
——————–
Also worth checking: Jim Brair Poster Design
Not signed up for the Grain Edit RSS Feed yet? Give it a try. Its free and yummy.
——————–

Share on Facebook
Tagscontemporary, Illustration, music, posters
06.23.10 in Poster Picks by Dave
Share on Facebook