Toby Thane Neighbors: Illustration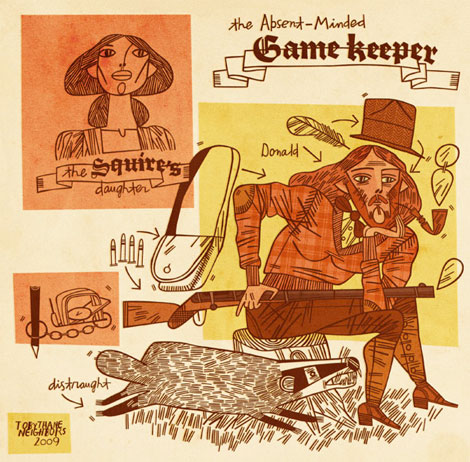 Every line counts for Texas based illustrator and artist Toby Thane Neighbors. Created as part of the Story Motel group show at the Owl & Lion Gallery, this illustration successfully weaves warm tones and detailed lines to transport us to the old frontier. Neighbors has a nice way of cataloging objects in his works, and this piece is no exception with its bag of bullets, feather, and hungry badger at the heels of the pensive gamekeeper.
Neighbors has a nice collection of work, ranging from caricatures to elaborately designed illustrations of folkloric figures from the old West. Be sure to see more of his work at his website.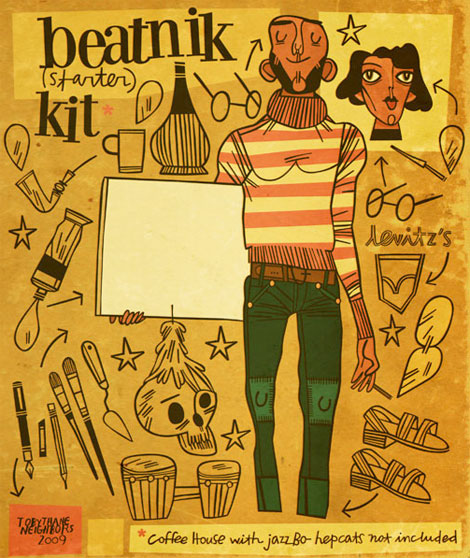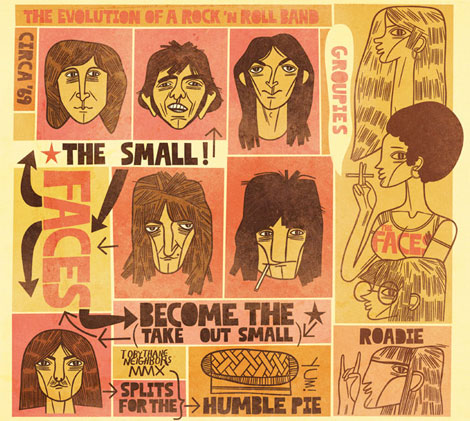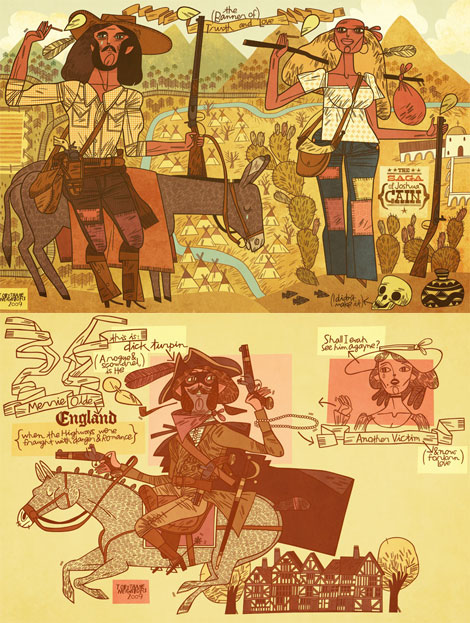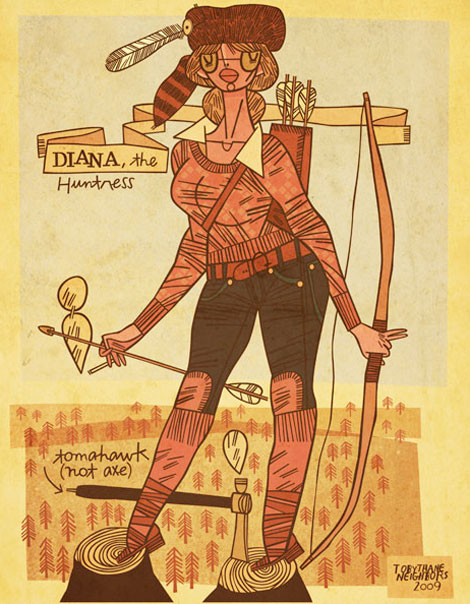 Share on Facebook
TagsART, contemporary, Illustration, US
06.01.10 in Found design by Grace Danico
Share on Facebook