Celyn Brazier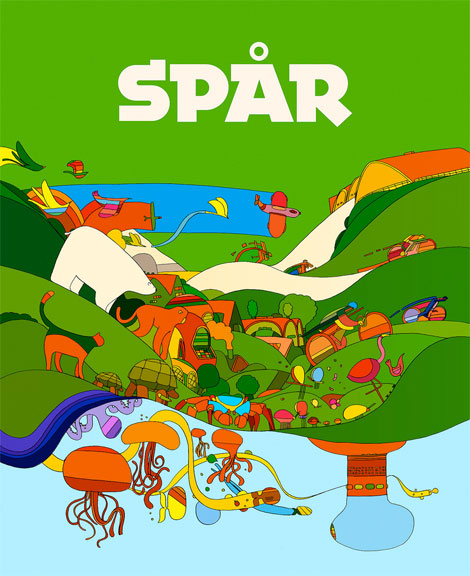 London based illustrator and animator, Celyn Brazier, sure has a way with color! Reminiscent of George Dunning's psychedelic Yellow Submarine, this particular image depicts the sea and earth with its abundance of creatures, homes, and people. The composition is positioned so that everything feels connected. The images of floating jellyfish, zooming cyclists, and carefree birds also provide a nice natural rhythm within the imagined landscape.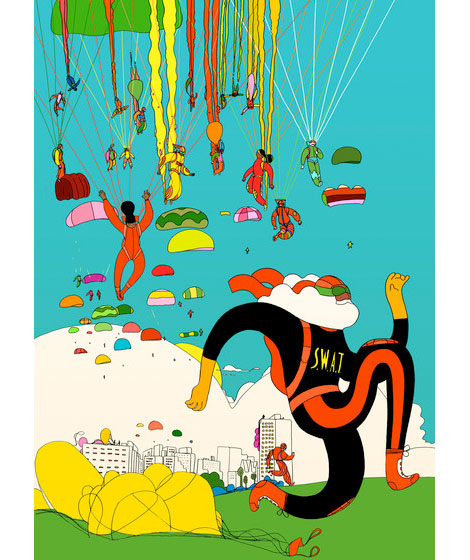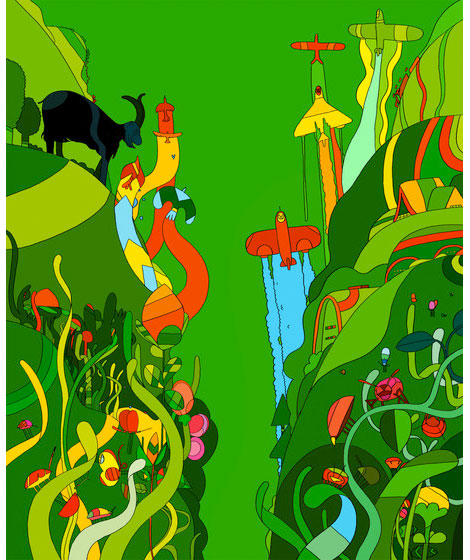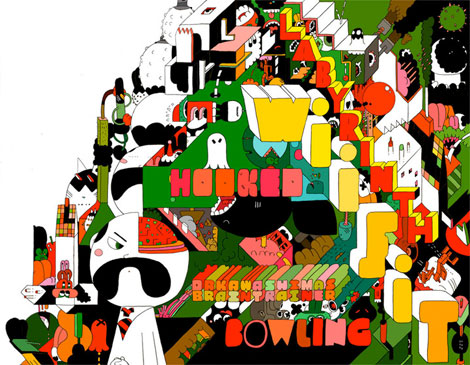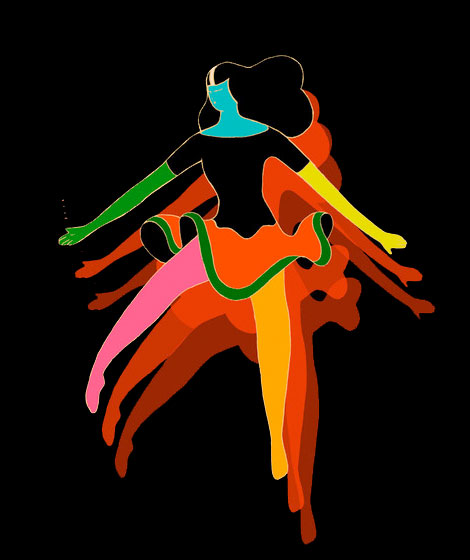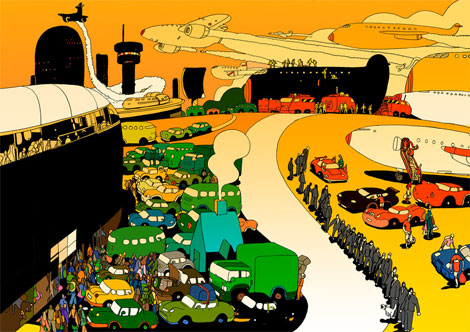 To see more of Celyn's work, visit his website and be sure to check out his animations as well.
(via FormFiftyFive)
—–
Also worth checking: Dan Reisinger Design & Illustration
Not signed up for the Grain Edit RSS Feed yet? Give it a try. Its free and yummy.
—–

Share on Facebook
Tagscontemporary, Illustration, London, UK
03.02.10 in Found design, Illustration by Grace Danico
Share on Facebook