HunterGatherer Laptop Sleeve Giveaway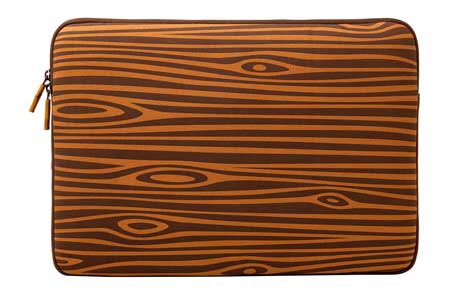 15″ HunterGatherer Laptop Sleeve

For our latest giveaway we've teamed up with Incase. Incase recently released the HunterGatherer Laptop Sleeve and iphone slider case. This is a part of a series of projects curated by Arkitip. To celebrate we're giving away a 15″ Hunter Gatherer laptop sleeve to one lucky winner.
————————————————
Sounds great, but how do I enter?
————————————————
Enter Twice to Increase Your Odds
You can enter by subscribing to the Grain Edit RSS Feed/ Email Updates or by following us on Twitter. (Please read the details below) You can also you use both methods of entry, giving you 2 entries into the giveaway and increasing your odds of winning.
————————————————
Enter by Subscribing to the Grain Edit RSS Feed or Email Updates:
First, Leave a message in the comments section of this post. Maybe tell us why you like the Hunter Gatherer Macbook Pro sleeve or the iphone case.
Next Subscribe to our free RSS Feed or Email updates (seen in the upper right corner of the website). If you already subscribe, you're all set, no need to subscribe again.
On Friday, Aug. 21st, 2009 we will randomly select 1 person.
Please note – For our last giveaway we had two readers that kept receiving the comments for the giveaway in their email box. Please make sure that you don't click "subscribe to comments" when leaving a comment.
————————————————
Enter by Following us on Twitter
We will also select 1 person from our Twitter Friends. Heres what you do:
1. Follow us on twitter @grainedit
2. Tweet the following message "@grainedit count me in for macbook sleeve giveaway #incase"
On Friday, Aug. 21st, 2009 we will randomly select 1 name from those twitter messages.
————————————————
From the two people selected

From the two names pulled (one from the comments of this post and the other from the twitter messages), we will randomly pull our winner.
** Please note – We will announce the winner on Friday, Aug 21st, 2009 in the GRAIN EDIT RSS FEED + EMAIL UPDATES. We will not be announcing the winner on the website, so you need to subscribe to either the RSS or Email updates to know if you won or not. **
————————————————
We'd like to thank Incase for sponsoring this giveaway. You can follow Incase on Twitter here. You can follow Arkitip on Twitter here.
Background info on HunterGatherer:
Founded in 2000 by Todd St. John, HunterGatherer is an award-winning design, illustration, animation and production studio in New York City. It has earned international recognition for its spare but inventive projects, often combining experimental and hand-built techniques with more complex methods. Since its inception, HunterGatherer has stayed decidedly small, focusing on a limited number of assignments across a wide range of mediums. The HunterGatherer products for Curated by Arkitip add to the studio's body of work, which include a number of animation projects for clients such as Nike, VH1 and The New York Times T: Magazine, as well as ongoing work for New York City's green initiative, GreeNYC.
You can catch a video interview with Todd St. John of HunterGatherer and Gary Benzel here.
————————————————
What are you waiting for? Enter Now

Share on Facebook
Tagsgiveaways
08.13.09 in Contests and giveaways by Dave
Share on Facebook