Jeffrey Bowman: Illustration & Design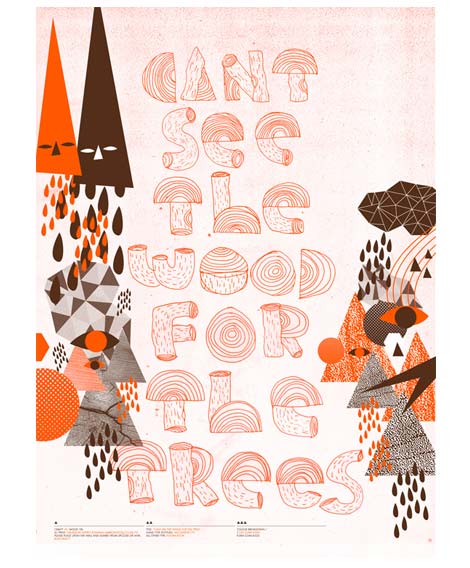 Can't see the wood for the trees – Poster for shop opening.
Today we would like to introduce you to UK based illustrator/designer, Jeffrey Bowman whose work has been influenced by everything from space exploration and the wonders of the universe to the intricacies of type face creation and pattern repetition.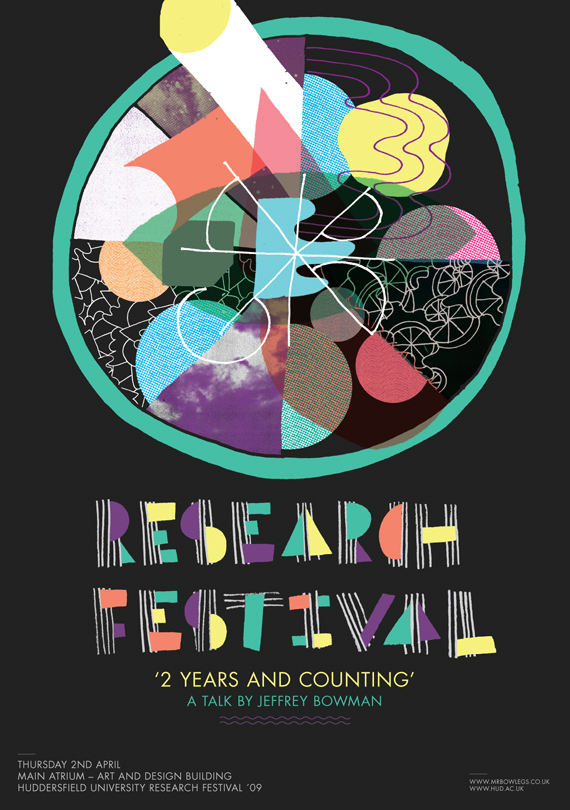 Is that a Petri dish or mystic pizza? Regardless, I really enjoy the pattern and type on this poster.
The illustration on this poster is hypnotizing, as it causes the eyes to center on its thinly drawn focal point. Surrounding this point are varied shapes and weathered textures, as well as finely drawn patterns. The contrast of fine lines and heavy shapes in the type is fresh and unexpected, and the colors remind me of gum balls I gleefully chewed as a kid. Created for the Huddersfield University Research Festival '09, Bowman created not only a poster, but a intricate wall drawing that took two days.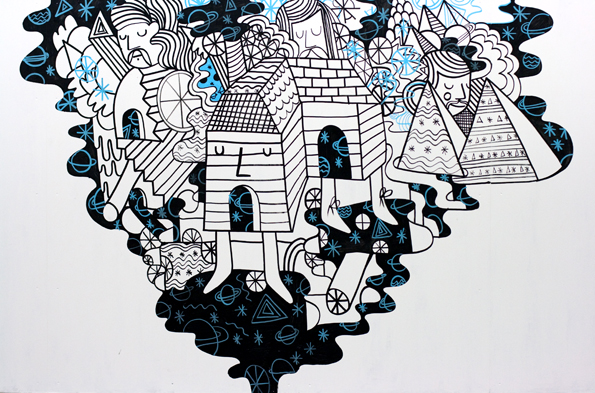 Influenced by space exploration and the universe, Bowman created this wall drawing with the Crim Collective, made up of students past and present at Huddersfield University. I really like the juxtaposition of the white wall with black background of the drawing, which makes me feel the wall is giving us a peek into the intricacies of the universe. The pattern is clustered and out of this world, as it features mystic pyramids and dreamy gentlemen peeking through buildings.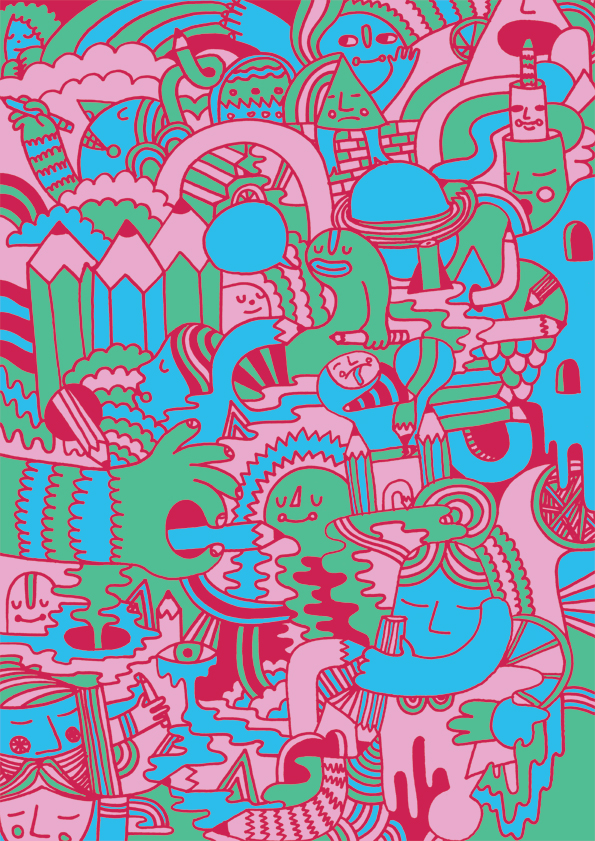 This particular pattern, created for the Van Der Walls Attraction exhibition, is a collaboration with Andy J. Miller. Together, these guys are an unstoppable creative duo known as The Wizard's Hat. The denseness of this pattern is overwhelmingly enjoyable, and I love the colorful melding of creatures drawing creatures.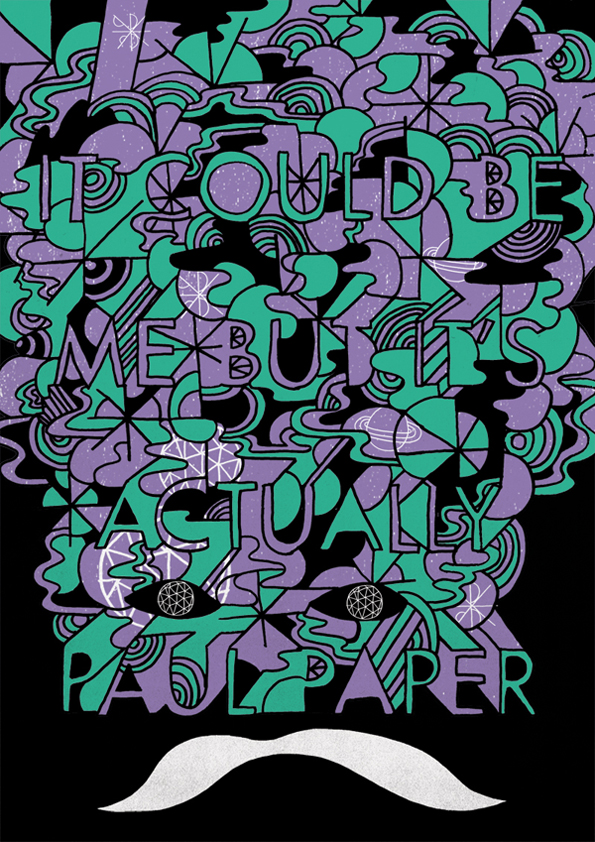 It could be me, but it's actually Jeffrey Bowman! See more of his intergalactic work on his website, and be sure to follow him on twitter!
———————-
Also worth checking: Andy J MIller
Not signed up for the Grain Edit RSS yet? Give it a try. Its free and yummy.
———————-

Share on Facebook
Tagscontemporary, graphic-design, Illustration, UK
04.29.09 in Found design by Grace Danico
Share on Facebook