Jason Munn for Rolling Roadshow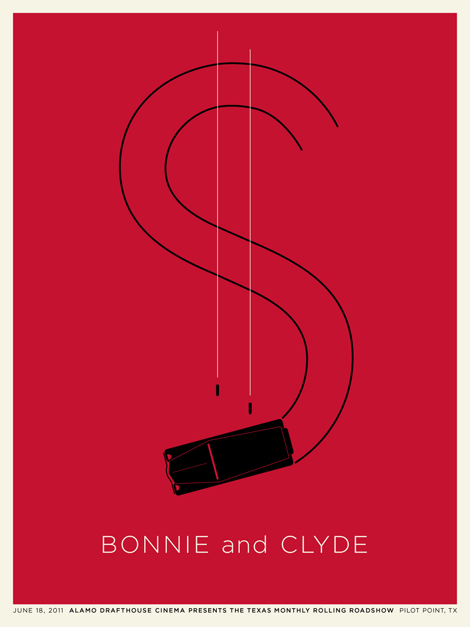 Bay Area designer and long time Grain Edit friend, Jason Munn, was recently commissioned by Alamo Drafthouse to design a series of posters for their cinematic Texas Monthly Rolling Roadshow. The series focuses on films that take place in Texas.
There are some gems in the series, but my favorite is the one shown above for Bonnie and Clyde. True to Jason's style, the poster elegantly communicates the essence of the film, but adds its own stylistic twist as well. Other films in the series include the Coen Brothers' No Country for Old Men and Blood Simple, as well as the Texas Chainsaw Massacre, and many more Texas favorites.
Head over to Apple to see the entire series and schedule. And if you reside in the grand state of Texas, you can see them for yourself!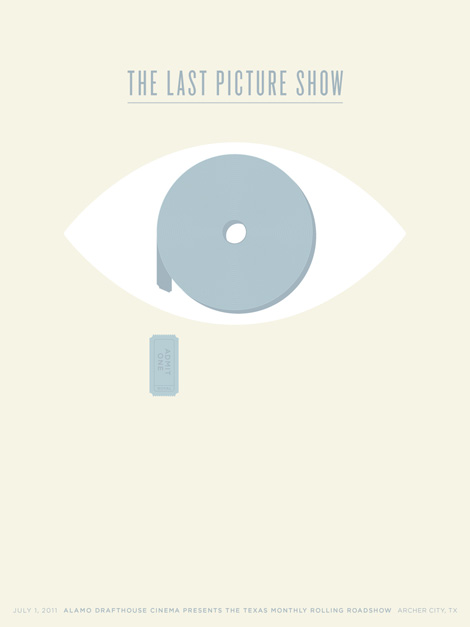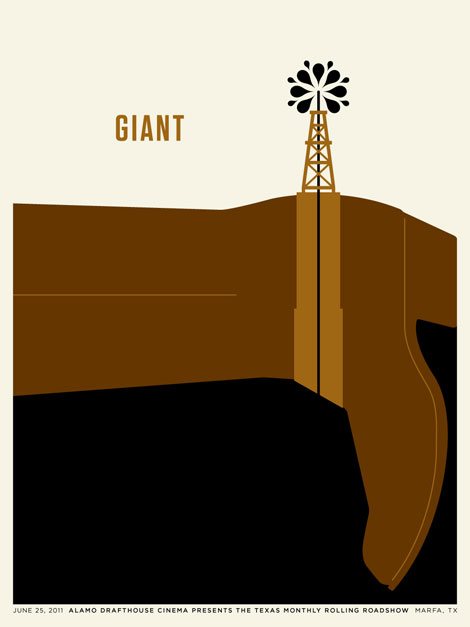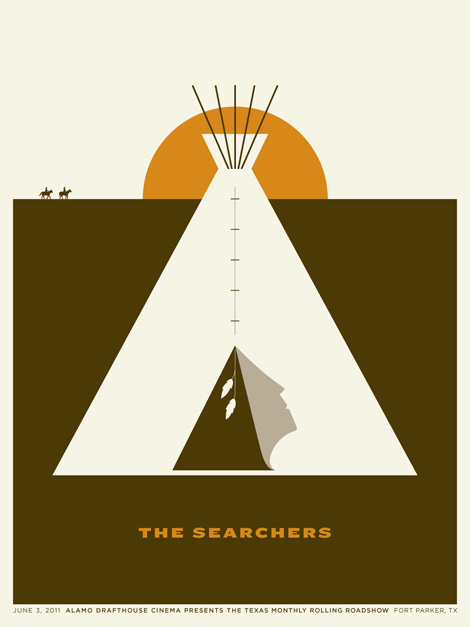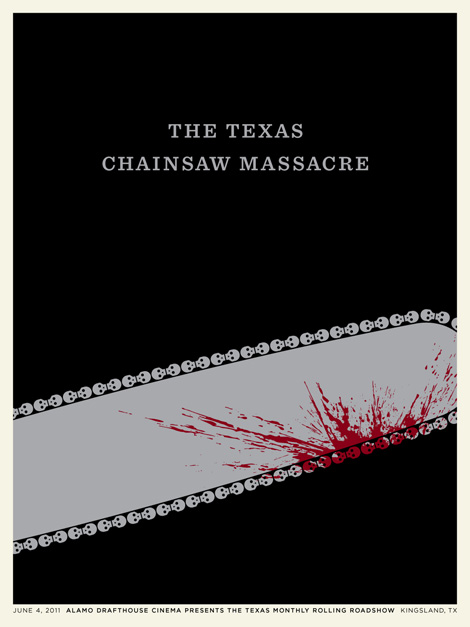 —
For your viewing pleasure, read our Q&A with Jason Munn.
Criterion DVD Cover Collection.
And of course, sign up for our yummy RSS feed.

Share on Facebook
TagsDesigners, poster design
06.01.11 in Events, Found design, Uncategorized by Ethan
Share on Facebook